Bed liner has gone through a couple of different applications. First I tried the roll on stuff, it sucks. Second I tried the spray on liner, a little bit better but not the finish I want. I have two last options that I may go with but they will come later. Either professional spray on liner or wood. Leaning toward the wood but we'll see. In the meantime here is pic of the temporary spray on liner.
Was able to find some cool old school mazda mudflaps. Also got the mudflap brackets chromed. Not sure if these will make it on the truck. We'll see…………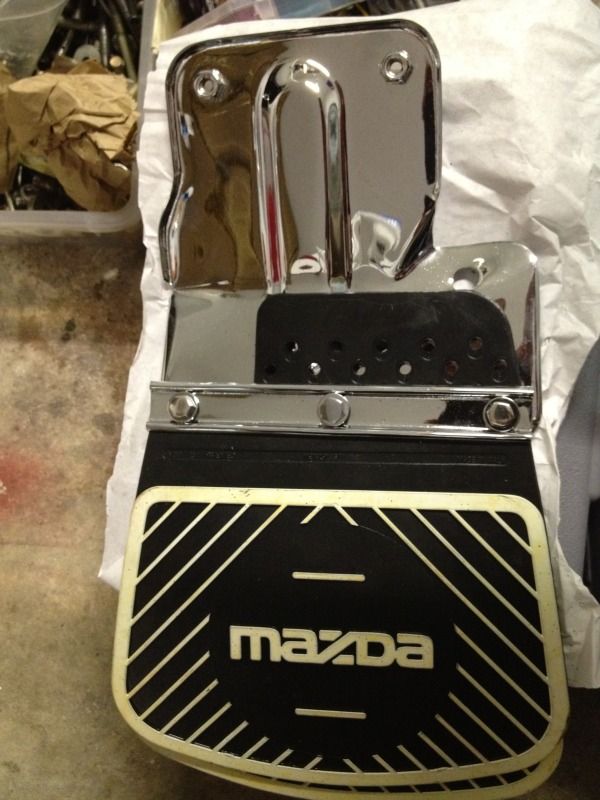 I have always been a big fan of the BMW Angle Eye headlights so I was able to source some for the truck. Some modifications to the headlight brackets supports were required but nothing major. Kit came with all the wiring and bulbs. Relatively inexpensive also. BIG thanks to Jorge for ordering these for me and many many many other parts! (I don't have paypal) GOD knows what he had to go through to explain to his wife every time a package showed up at his house! Sorry Jorge, but THANKS.
As I mentioned before, many thanks to all my friends that helped me. Here is some pics of my 4 year old nephew helping me. He kept wanting to work on the engine, as seen in the first picture…….but it wasn't his lucky day cause engine was done and the rear end was the task at hand. Ahhahahahahaha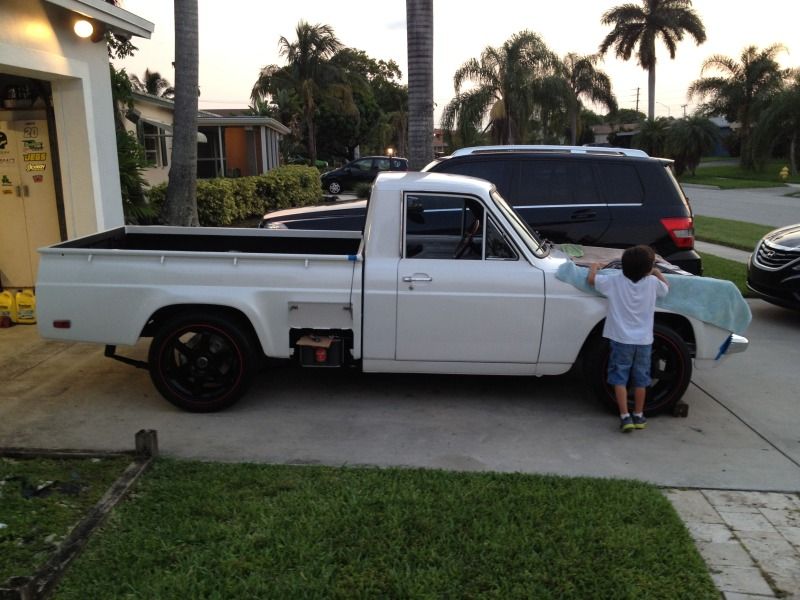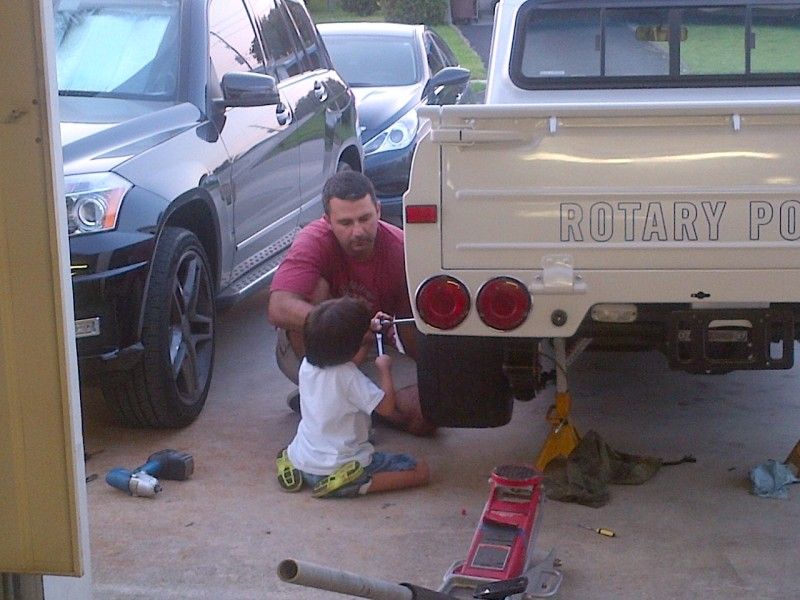 Wheels were ordered and the manufacturer told me it would take about 1 week. Almost two months later they arrived. Nothing special just Rota Grids. Fronts 17x8 ET 30 Rears are 17X9 ET 25 (If I remember correctly). I wanted them blue to match the rear "Rotary Power" so off they went to the powder coaters. Wrapped them with Nitto 215/40 Fronts and 225/45 Rears (THANKS JOE). Yeah I know the truck has to be lowered but I think all the new bushings are making it look like BIGFOOT. Hopefully the suspension settles a bit when I start driving it. If not, it will lower it.