beans161 wrote:
It's been about a year... Any updates?
your right, it has been about a year since I've done any updates, time fly's when your having fun!
im still in London, working long days and traveling EU when I can. still unsure when I will return but there's still plenty of things going on in my life Mazda RElated,
unfortunately for the mrs, she thought when I left the car in aus that id be done with mazdas and cars for a while - wasn't the case
ill try add as much info as I can, will all be scattered and miss matched and outdated but you will get the idea non the less..
BUZZ3N the Coupe'
as stated previously, the 12at did the waterseals wah
, they were most likely was on the way out when I bought the engine, but was a fun build and I enjoy the build process more so than actually driving the cars funnily enough, its another form of art customising cars and you can express yourself however you see fit. anyhow
the 12at wont be going back in that will be for something else one day, ive recently bought another Jport over here, so whenever I return that will be the motor for the coupe, turbos fun but theres no point having all this power in aus, cant do more than 100ks, you speed your seen to be worse than a serial killer or a child rapeist and the most important thing, aus just doesn't want you to have fun lol might as well be a communist country.
RatUte
mazdas are getting extremely overpriced for what they are in aus, jacked up prices,cool factor whatever, id love to do a completely stock 10a twin diz rx3 coupe or sedan one day but with prices etc it doesn't look like it will happen anytime soon, so I got thinking what else id like outta a mazda... ive got the slick paint don't scratch me, allergic to water coupe, so i want a get in and drive with zero cares about scratches dints etc car - so along came Mo's Mule to the shed, Mazda 800 ute. plans are simple, make it run sweet (poss extendport 12a) lowered, drive. enjoy.
I still havn't seen it in person, brother reckons its the coolest POS hes ever seen
RIMAGE
there were 3 things I wanted to do when moving to the UK, one of them things were build a set of BBS RS's for the coupe to bring home with me, I wont add the whole build as its long and everyones seen a BBS build before so all ill say is there 15" and refurbed including new outer lips and bolts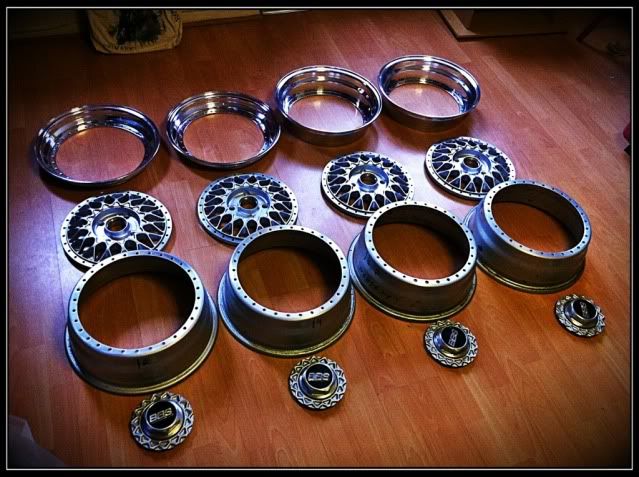 TANGS4LYF
so id built some killer rims, they sat in my sharehouse bedroom for a while, and a mate made light of a S1 rx7 forsale, rebuilt extendport 12a with ida, some roof and fender damage 400Quid....
I couldn't help myself, at that price it was worth it in aussie dollors for just the IDA and manifold alone, not to mention a rebuilt 12a with less that 5000miles!
roof was fucked.. had a mini minor sitting on top of it..
so I fixed the roof.. gypsy would be proud haha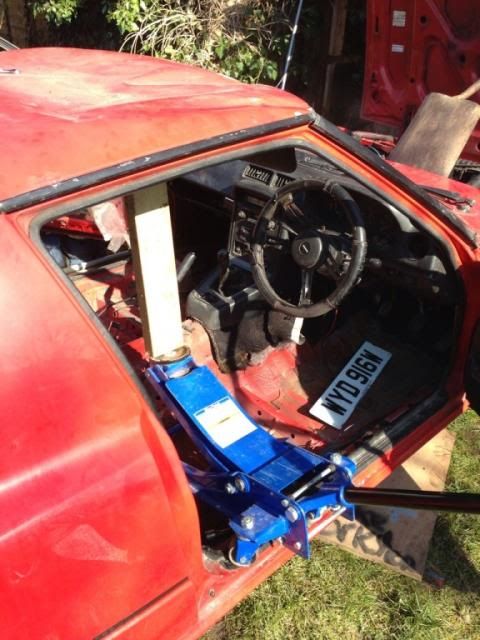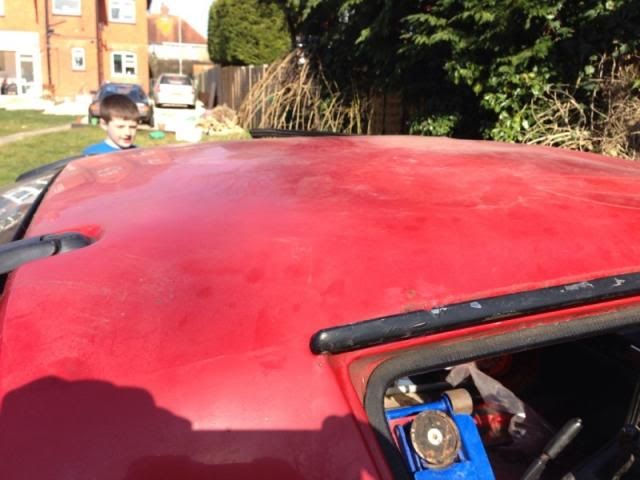 picked up some FC vert seats for 40 quid
about 3hrs later, rims on, guards flared and springs chopped. she was ready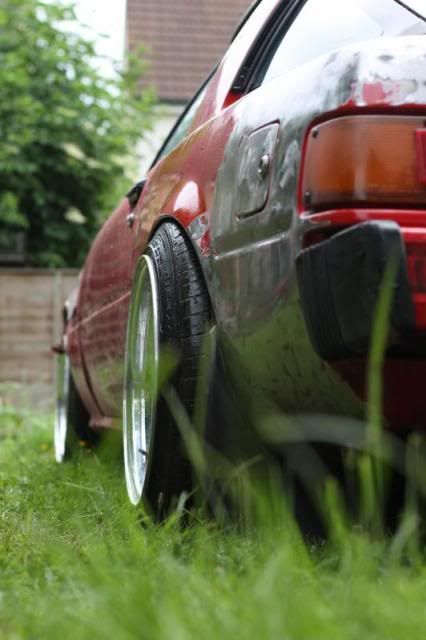 sadly she failed MOT/roady due to some dodgey chassis rail repairs buy previous owner which was upsetting to say the least but my mate gave me his spare s2 shell that was known to be a solid car and ready to rock.
so out came the interior runninggear etc of the s1 and the lot went into the doner s2 and I was tangin again in the UK woop woop!
how Nev started life,
and my Reincarnation
me in some action shots
machining hubs
getting lows
last years Retro Rides Gathering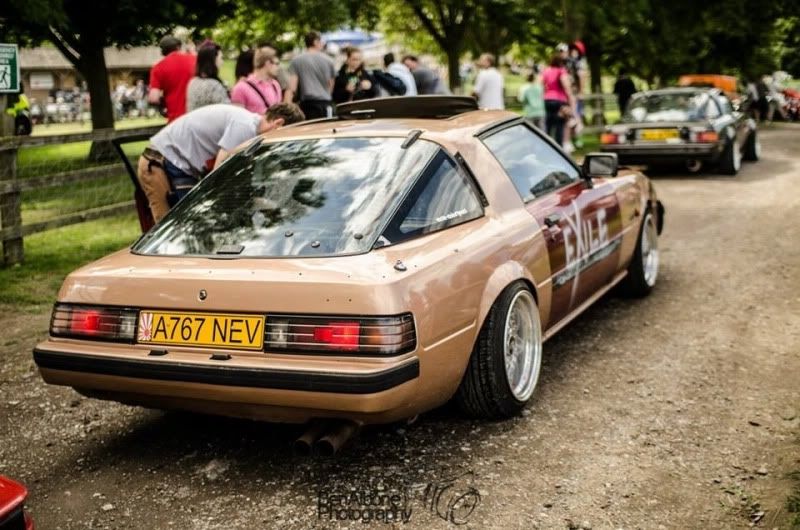 ILOVELAMP
last but not least, I made a lamp outta some spares id gathered, pretty confident its the only one in known existence so should be worth a few bob
mrs wasn't thrilled when she first seen it but has its still there which is probs cos its heavy haha
that's about it really, obviously there more that's happened in the last year/2 but memory is a little hazy, crap food and copious amount of pints does that to ya
Matt