Yes, definitely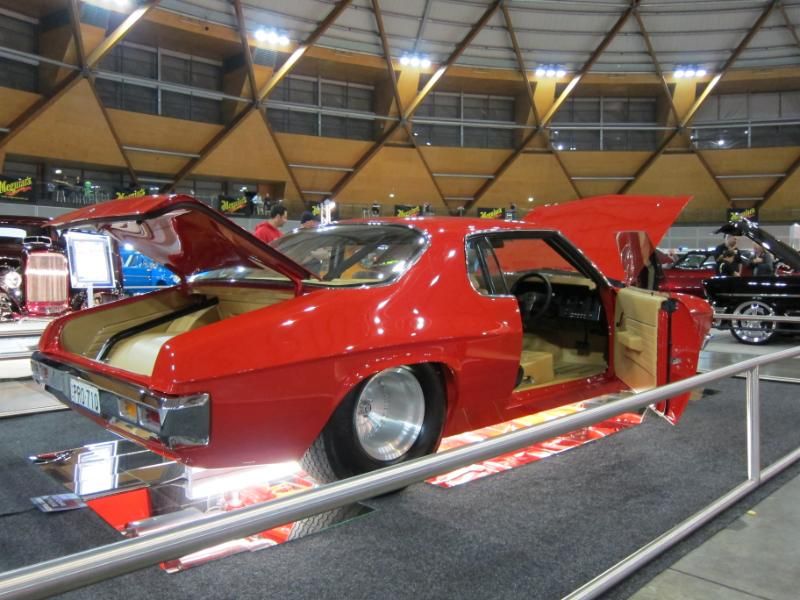 That emerald HQ Monaro again...I really do thing that the coupe shape is an underrated design classic from the era. So neat and clean (and you might recognise it as the black coupe being chased at the beginning of Mad Max). Quite a few of the elite cars had this sort of extreme rear tub and wheel combo. Certainly makes an impact!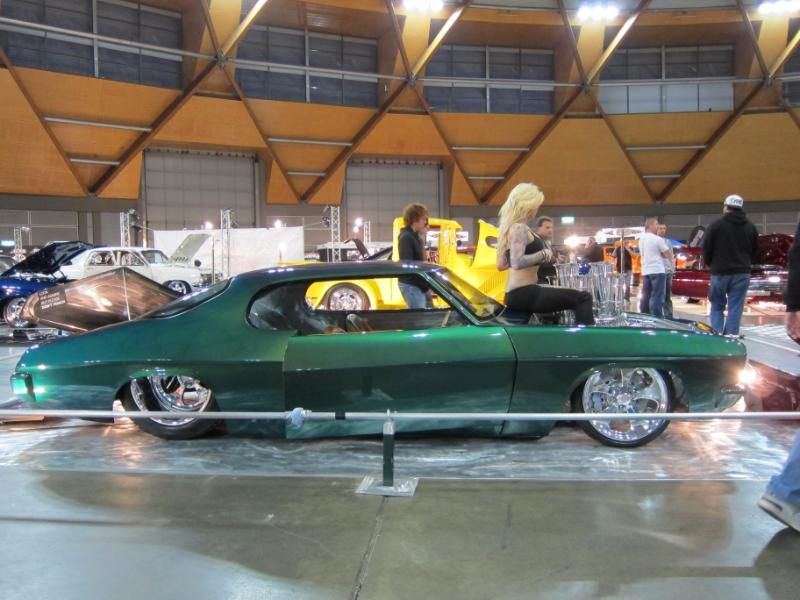 Now this custom Eldorado, was tying with another car for my favourite in the show.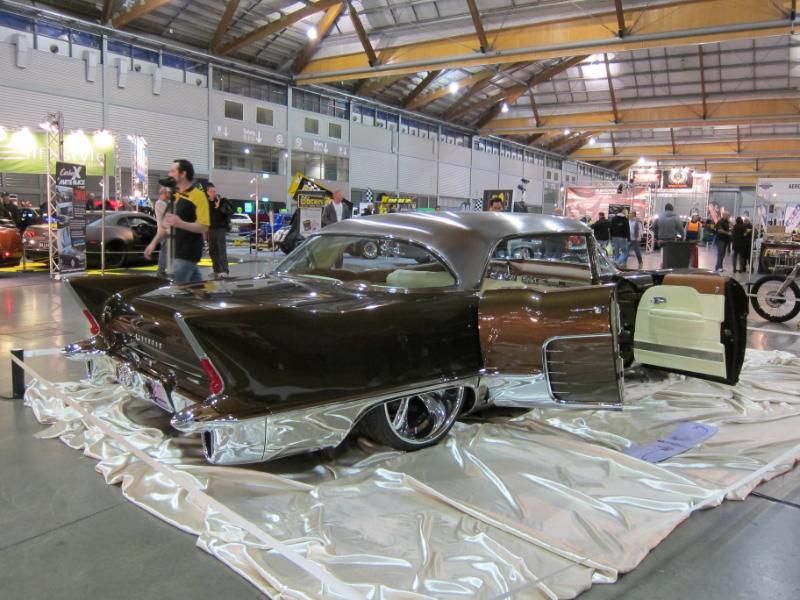 It looks...sectioned to me? As in, there is a 2in section of cut out all the way around from the middle of the car, so make it more low-profile. And then the stainless roof has had a mild chop too. But all the mouldings and lights etc look in proportion (except where they are deliberately out of proportion!). Amazing...how on earth does one section a 20ft long car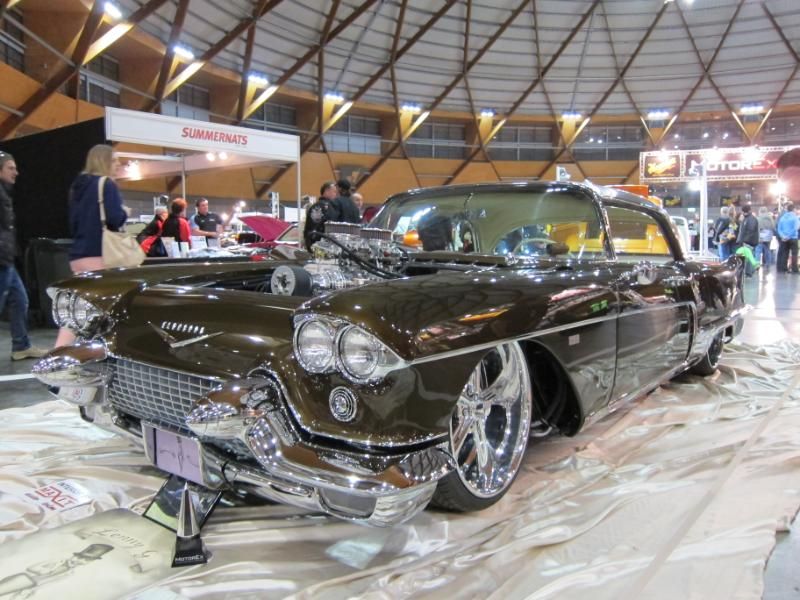 But in the end, my favourite was the car parked next to it, a lovely nostagia-style 32 highboy roadster. All the perfect little touches, and of course it takes a hell of a lot of work to make something like this actually look so simple and clean.
Then we move onto the really ridiculously overpowered drag cars. Like this Mustang...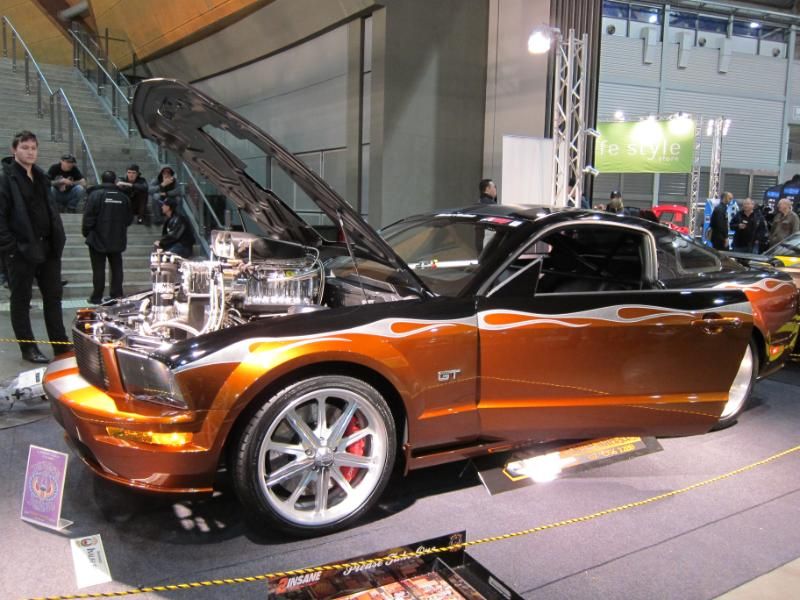 Obligatory metal mountain under the bonnet, with the hp in the thousands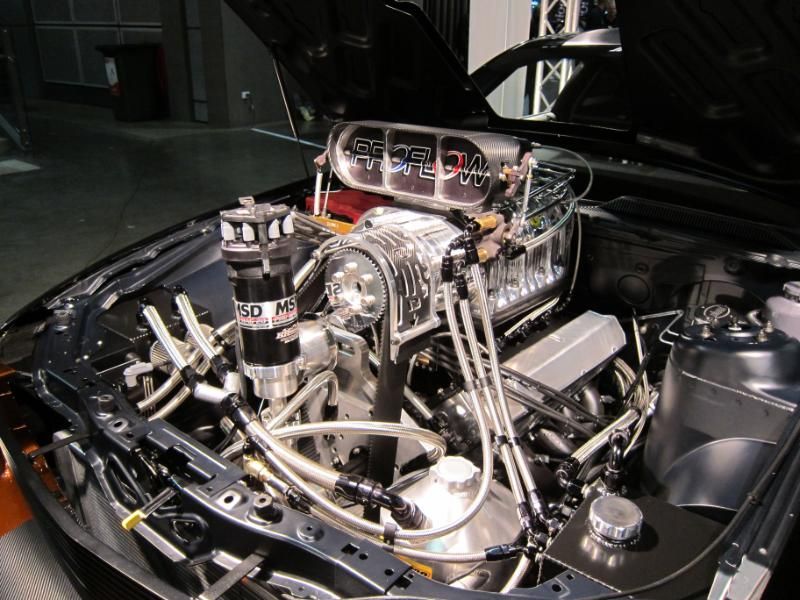 Got dish? Oh yes, yes we do.
Parked next to that, was Killa-B, a new Camaro with a 632.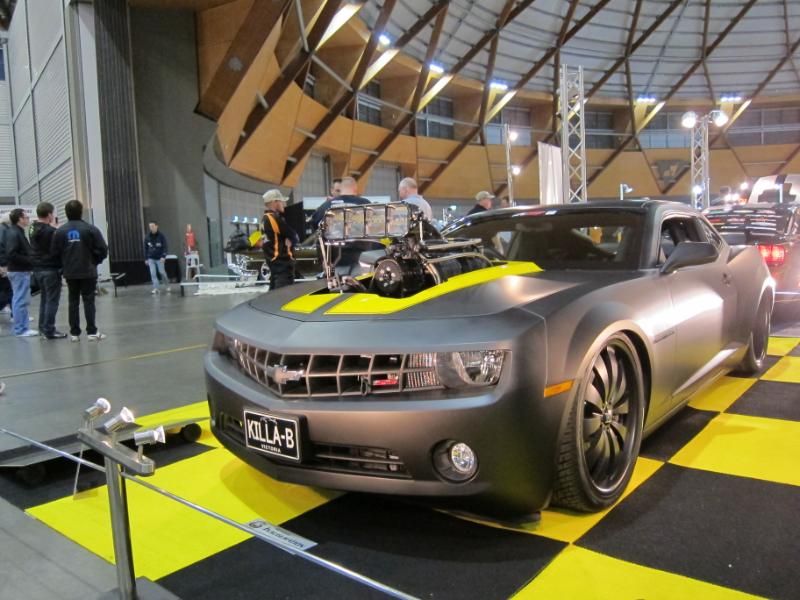 Drag cars were quite a feature of the show, easily outnumbering their circuit cousins.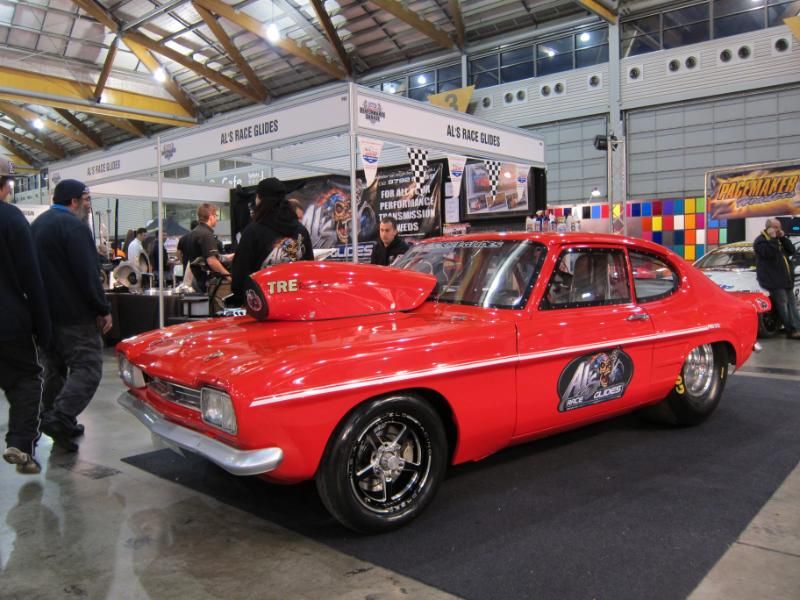 From the sublime to the slightly ridiculous...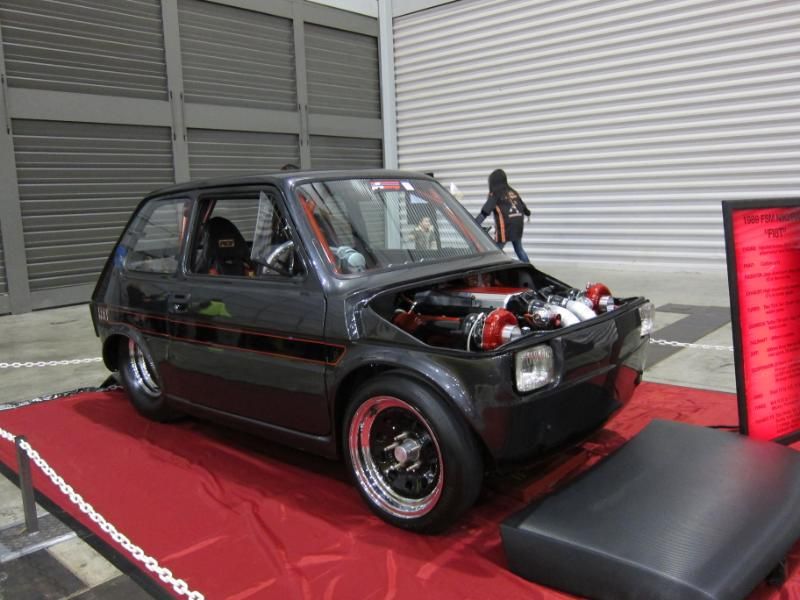 Yup...Niki 650 (ie Russian-made Fiat 600) with a twin turbo 308ci V8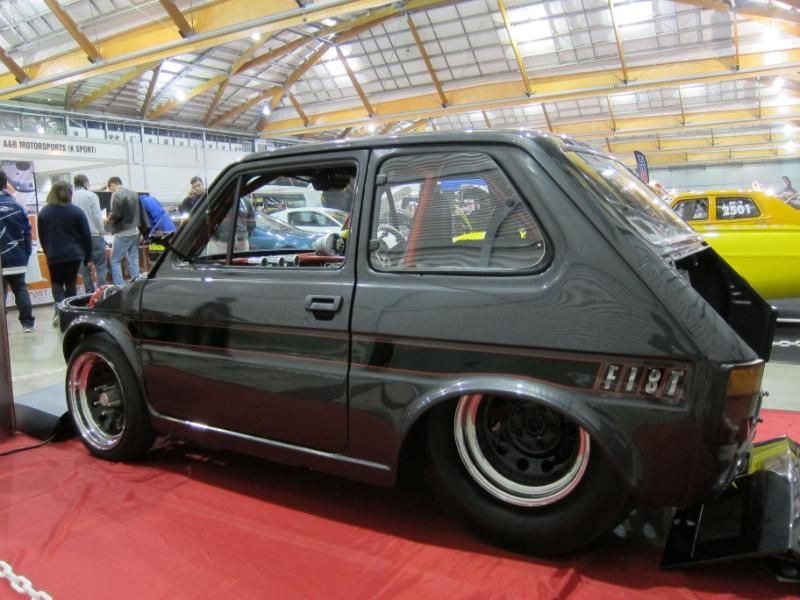 And where the engine used to be is chock full of wheeltubs and radiator
But it was not all US iron, and there were quite a few JDM examples, like this RX-3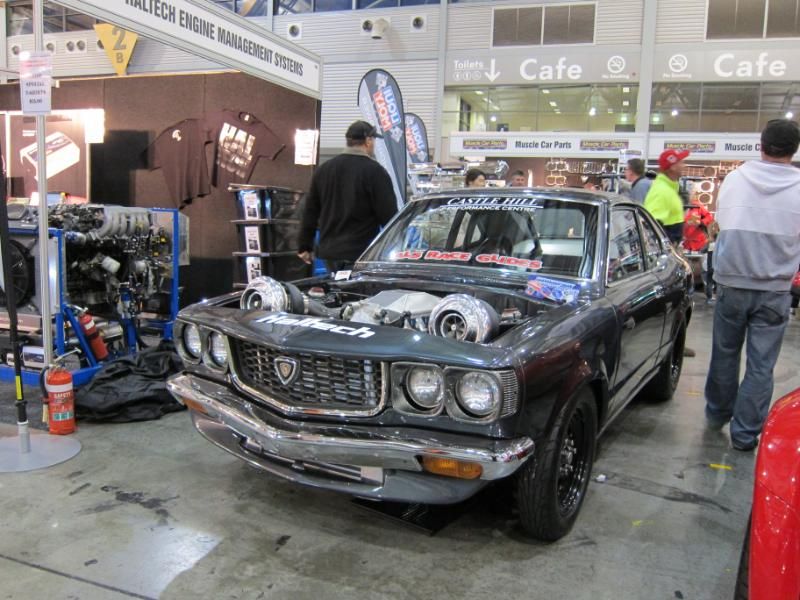 With twin turbo LSX motivation!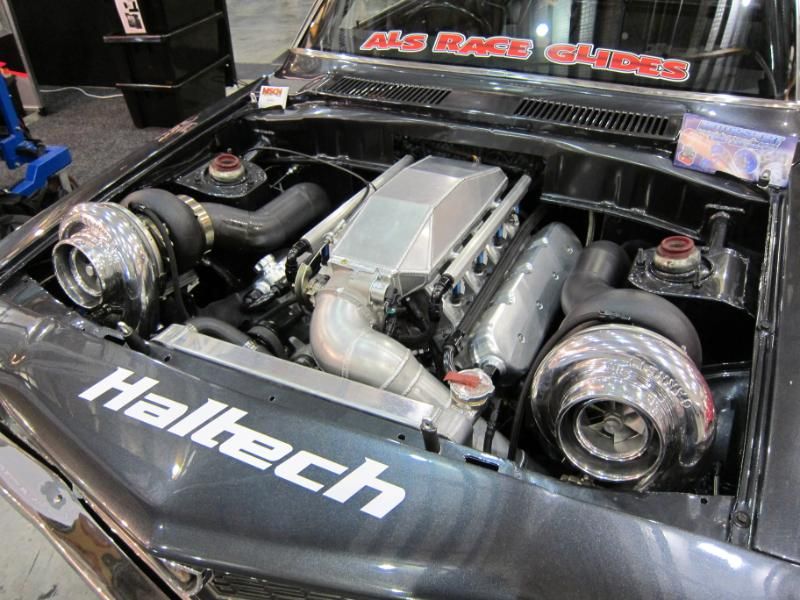 \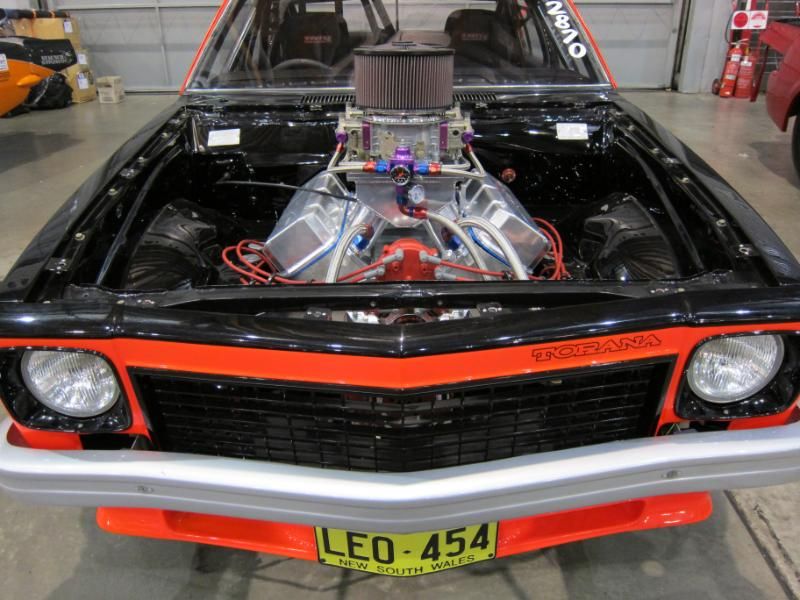 Hmm....I don't think that's the standard A-series anymore...
_________________
datsunfreak wrote:
No Kev, you are eating a duck fetus.