So last September I was just goofing around online like always, and my BF instant messages me (he was downstairs, lol) telling me his friend found a link to a free Supra. The link was to celica-gts.com; here
http://www.celica-gts.com/forums/index. ... opic=12175
So yeah, after playing phone tag with the owner for a few days, finally got in touch with his mom, who owns the driveway the car sat in and who got the car's title signed and everything so I could come pick it up.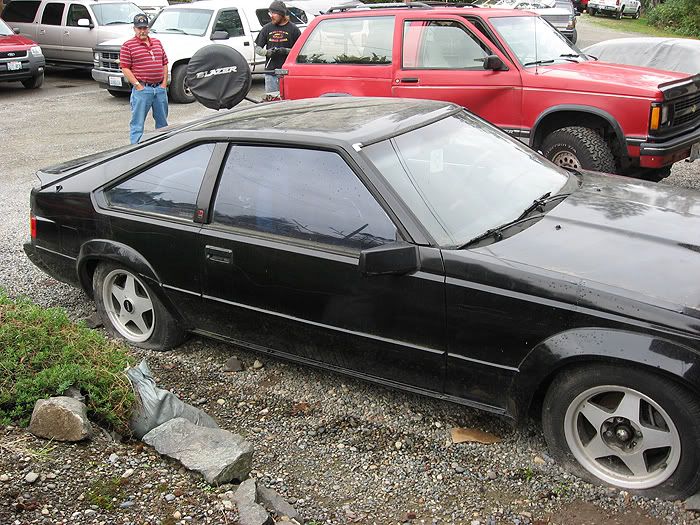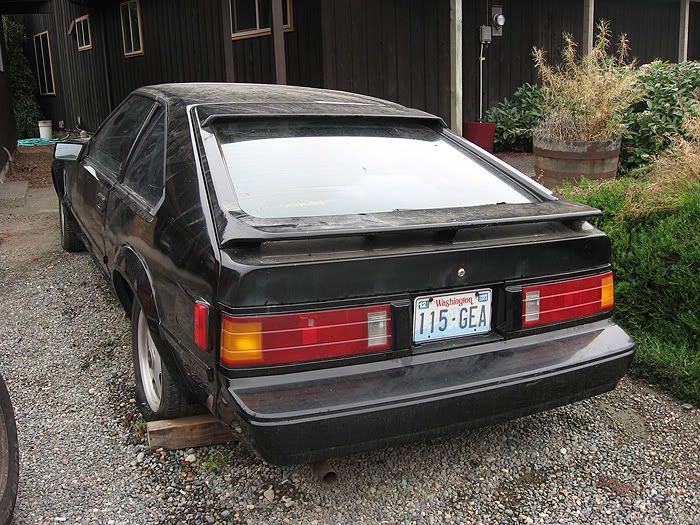 Taking the stupid, lipless 15x6 Eagle wheels off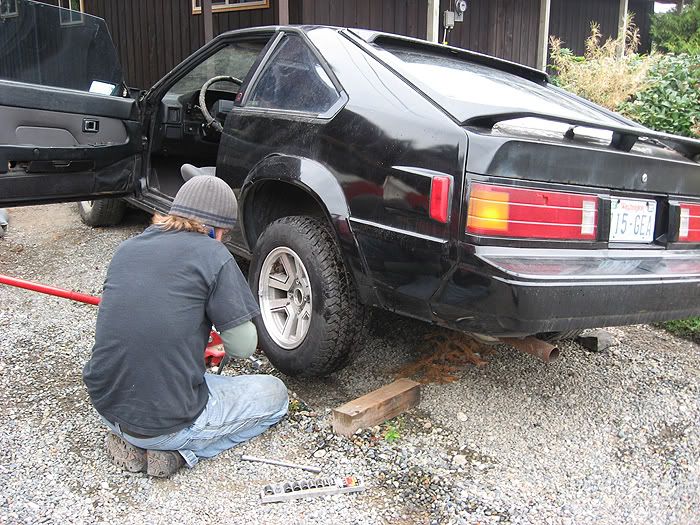 New home, broken airdam due to being too low to get on the dolly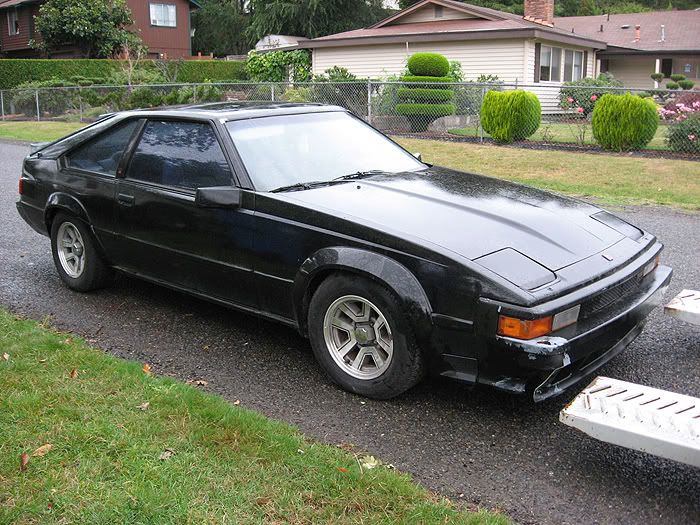 Cleaned up fairly nice, lots of dings, dents and scratches though...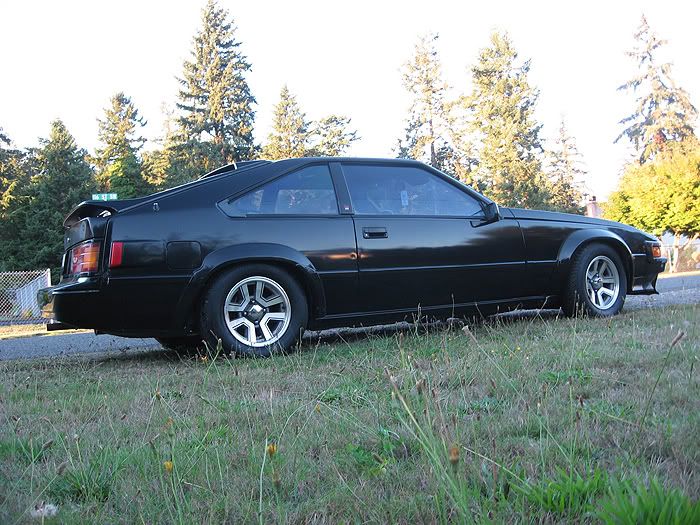 Towards the end of last year, car started running funny. Smoking blue a lot, intermittently hesitating, sputtering, so I figured the 185,000 mile engine was on it's way out. Also the auto tranny was slipping badly, even after I changed the filter and put new fluid in.
I found a 6MGE block on craigslist for $50 and decided to do an engine build for the car AND do a 5 speed swap.
BF gave me his spare 6M intake manifold (no EGR and is split behind the cold start injector, unlike the 5M)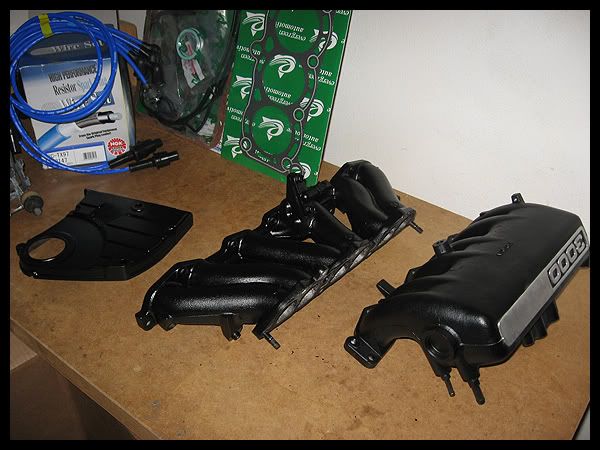 Parts table slowly got bigger, the 6M block I got had a wasted crank and set of rods so I was able to get a good 6M crank from my bf and a set of free 7MGE rods from a pal on supramania.com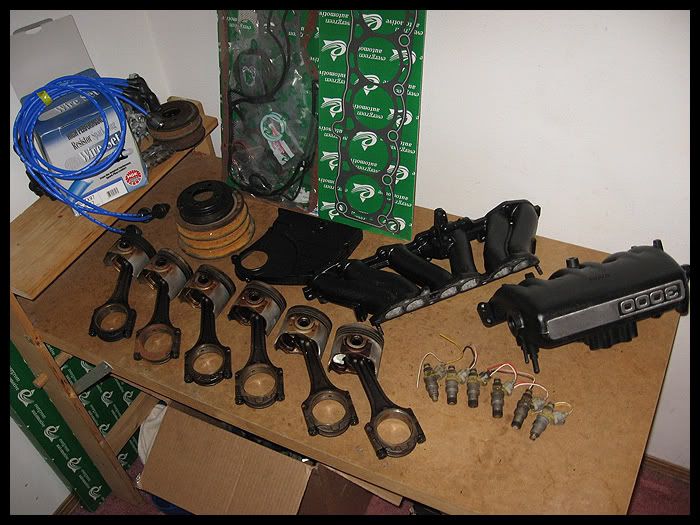 Some shiney stuff came back from the machine shop... 5MGE head from a 1982, the 7M rods all cleaned and balanced, new .030" over pistons and resurfaced flywheel
Polished & balanced 6M crankshaft (out of an early 7MGTE)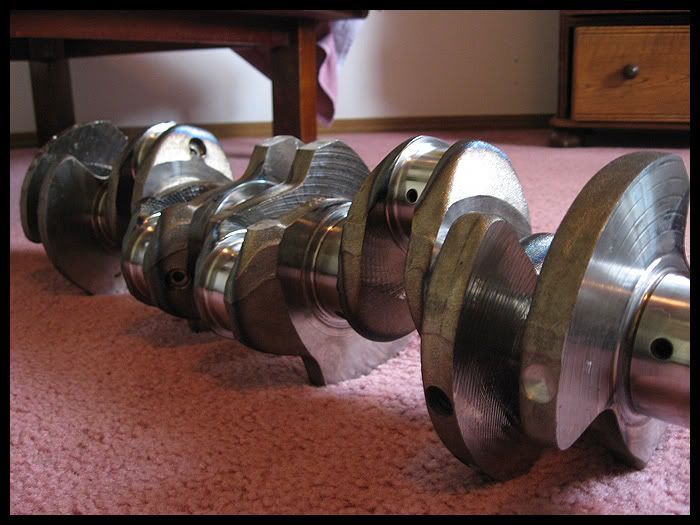 Car's last drive with the tired 5M was to go pick up her new heart from the machine shop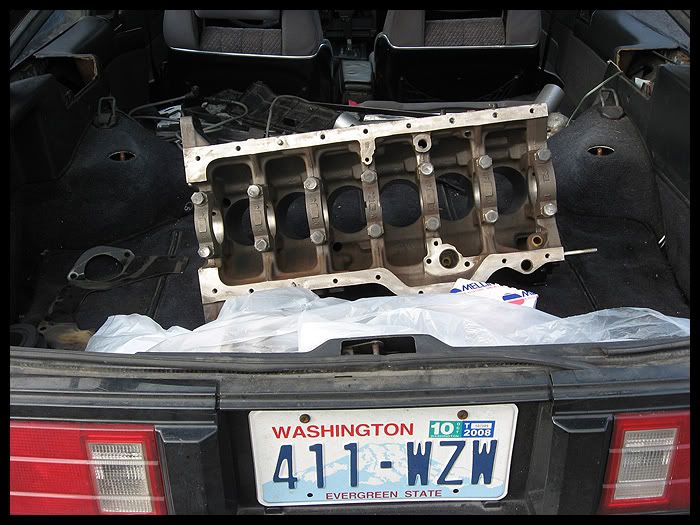 Snap ring fun!
Mains buttoned down.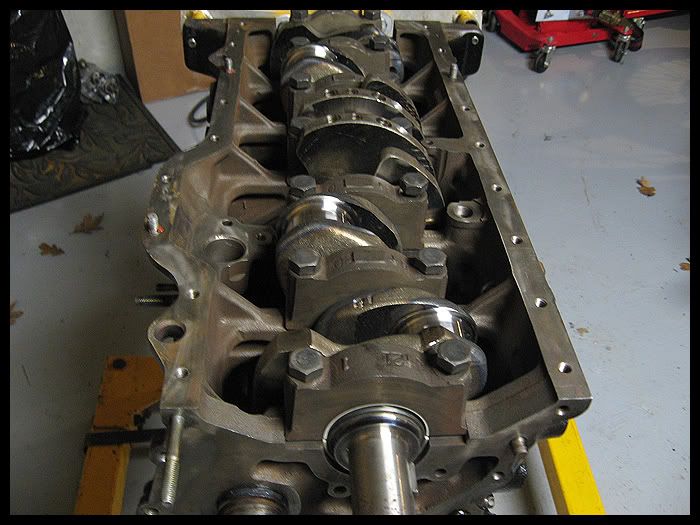 Cylinders lubed and ready to go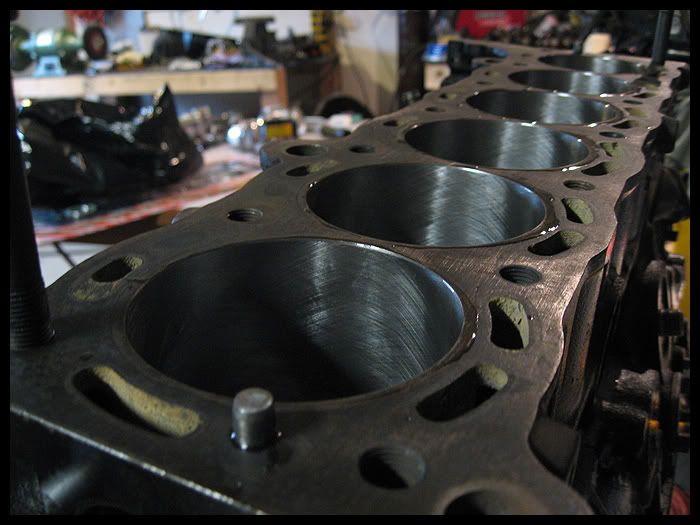 First piston in.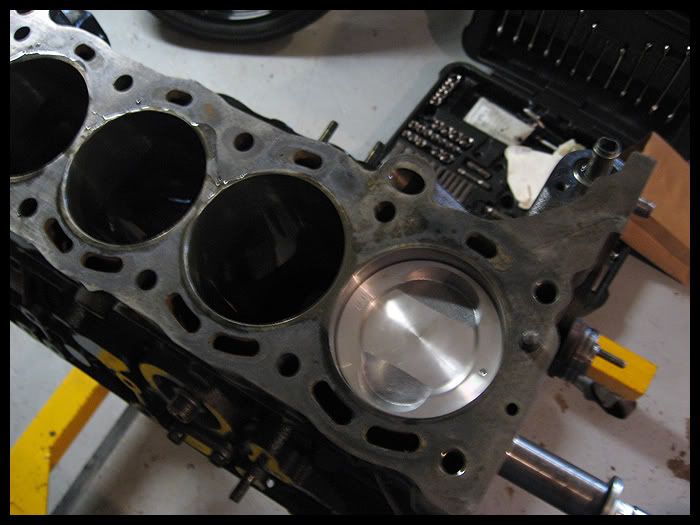 Plastigauging monotony.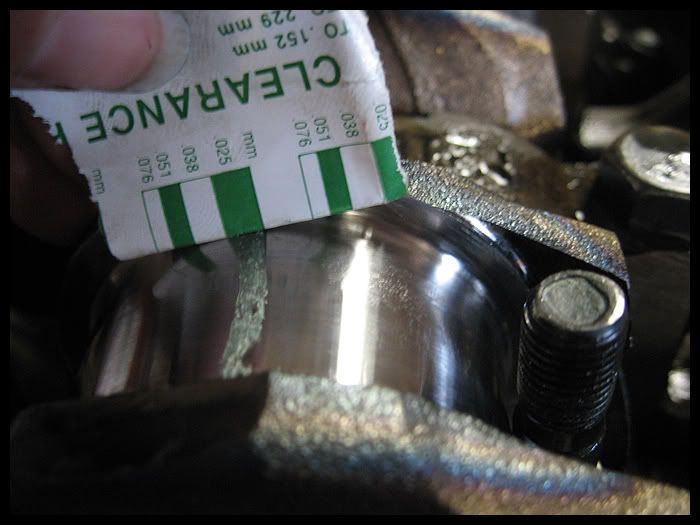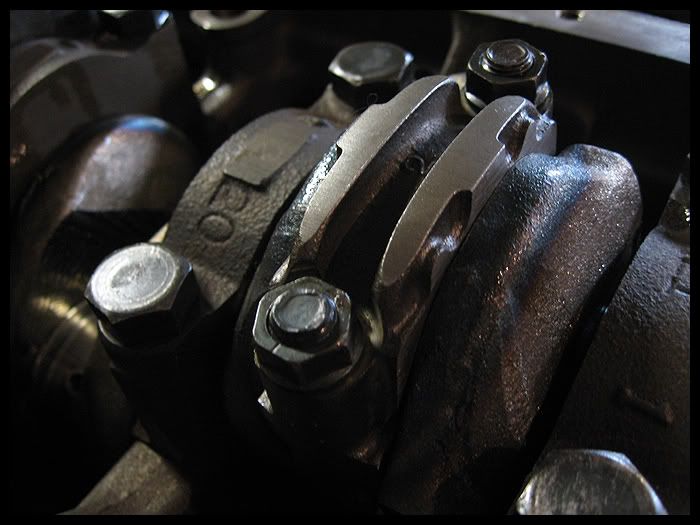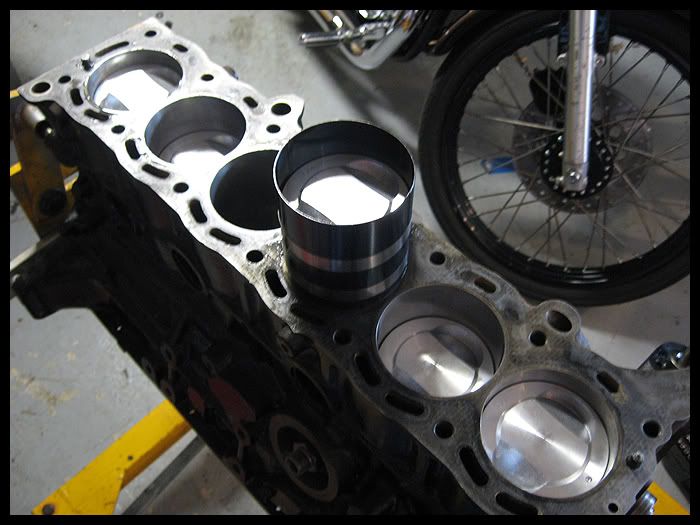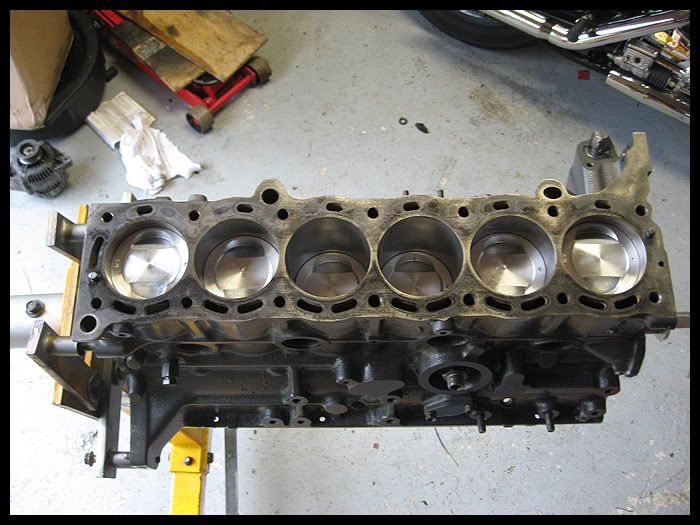 Decided the black on the block they used at the machine shop was fail, so I painted the engine grey (easy to spot leaks)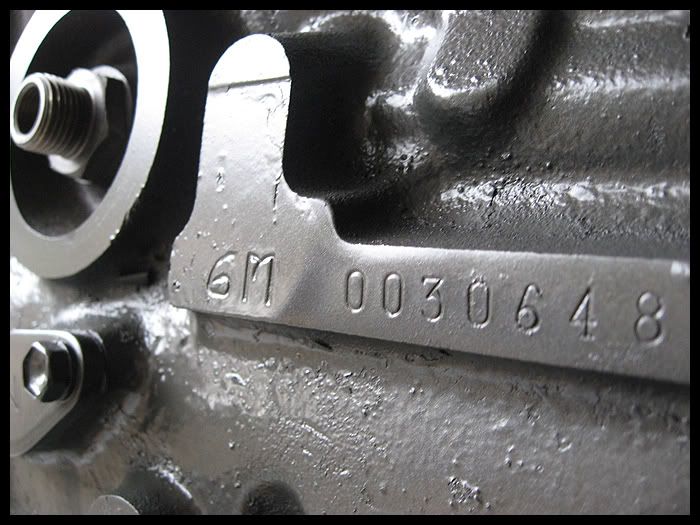 I painted the cylinder head also.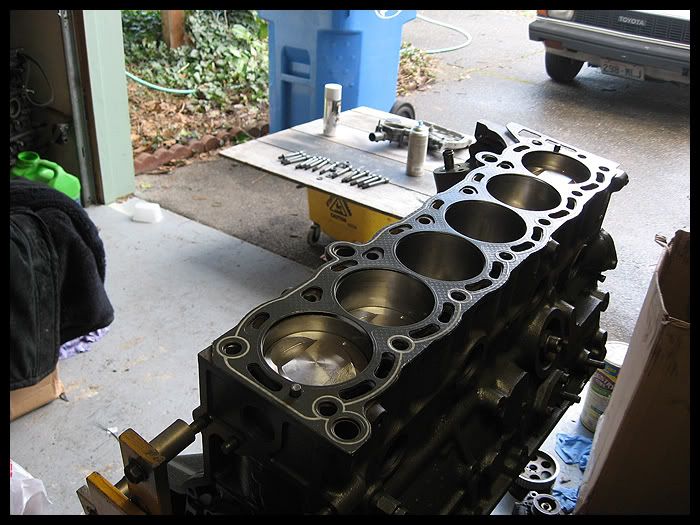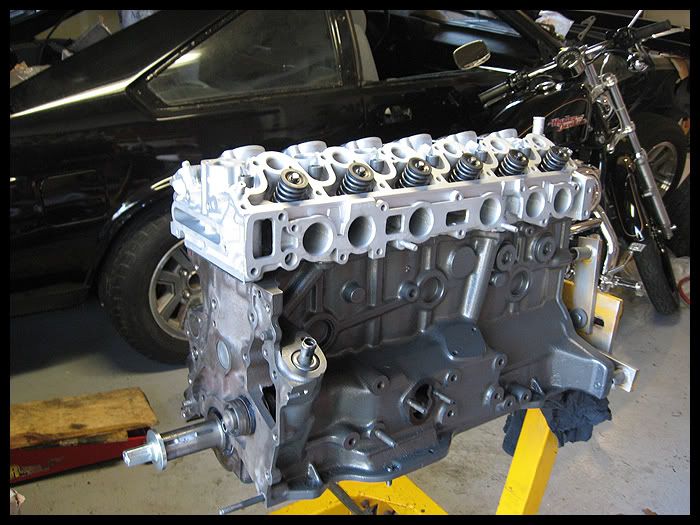 So about this time, the 5MGE came out of my car.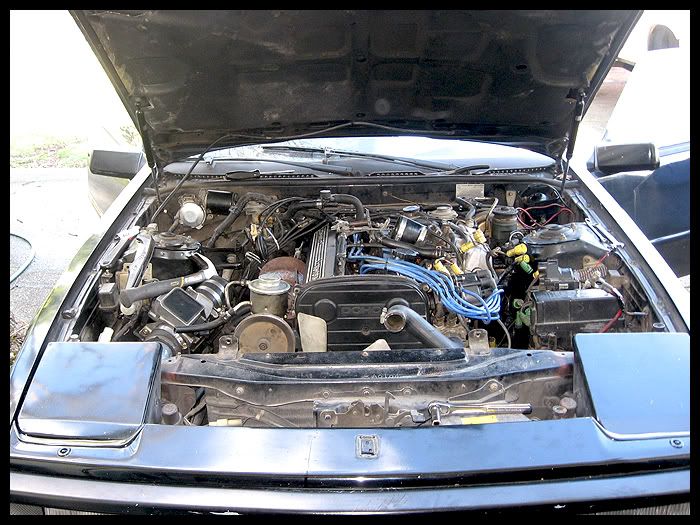 (That's the boyfriends car on the side of mine)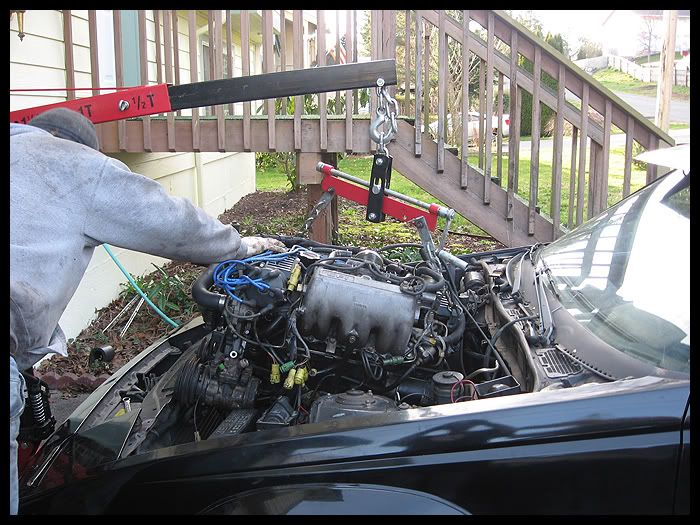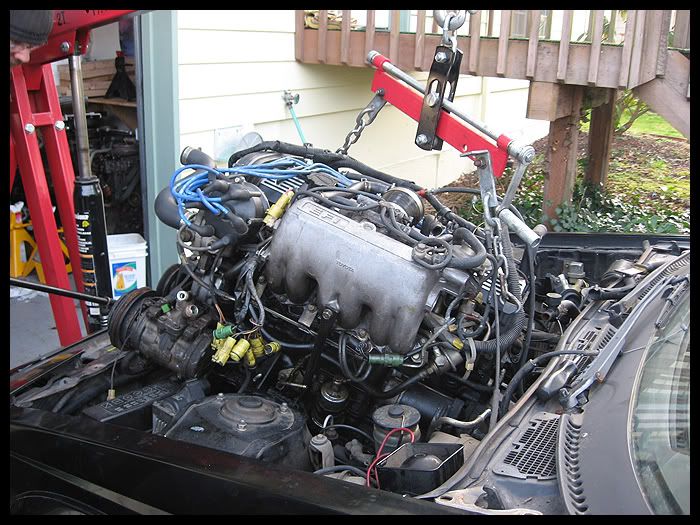 Nice in garage view. The boyfriend's car on the right, his clean, brand new 5MGE is in the corner all the way to the right. My car on the left, my 5M hanging in the air and my 6M on the engine stand.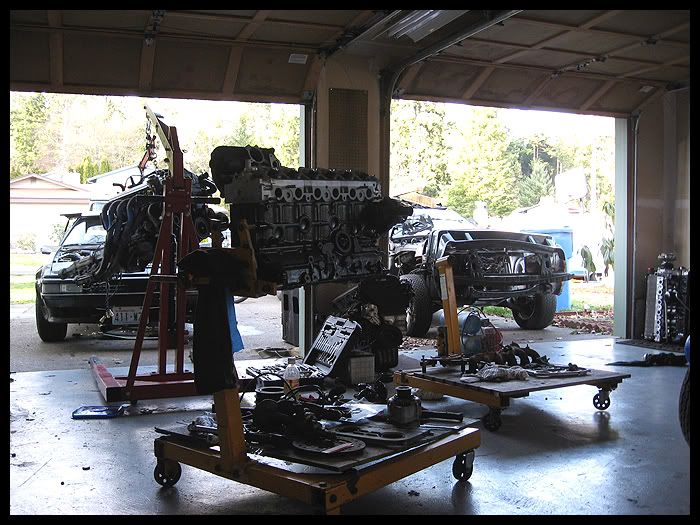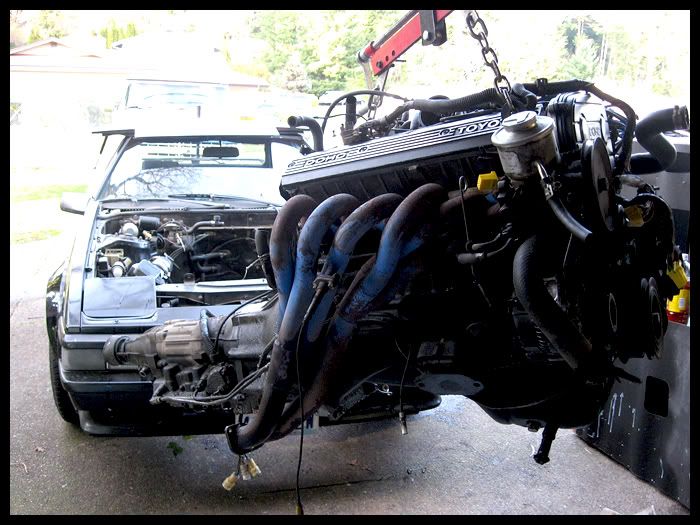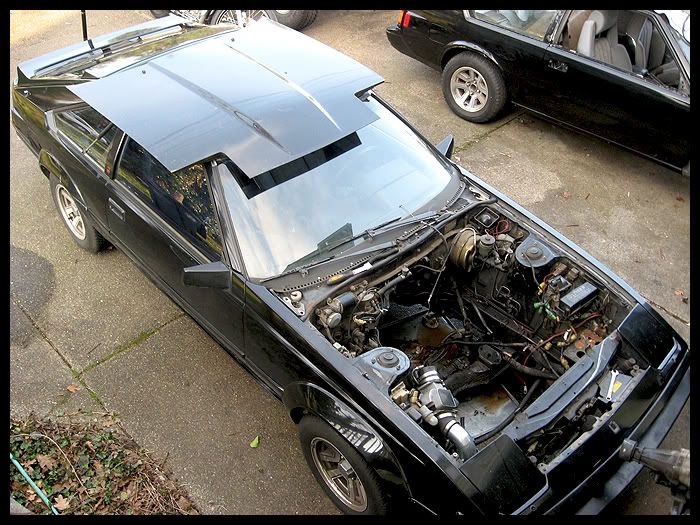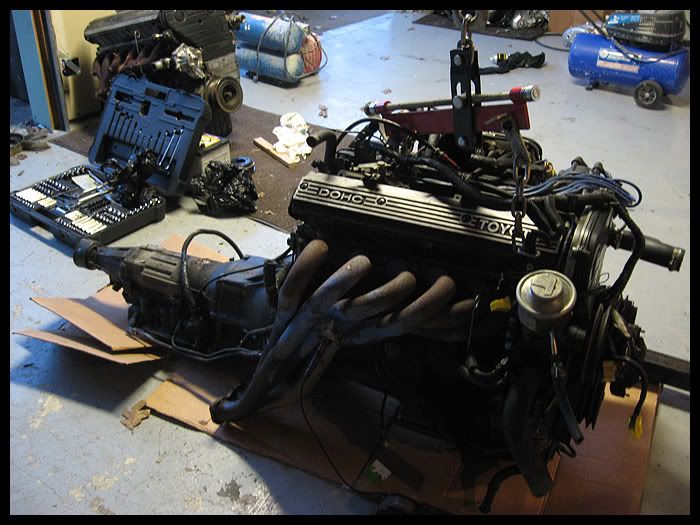 Started tearing into my 5M for parts, needed the cam towers for my 6M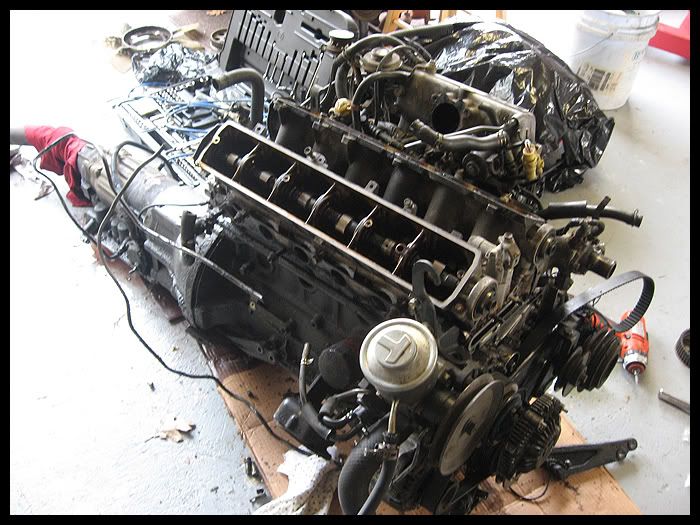 Cam towers off, ready to get cleaned and painted
Towers installed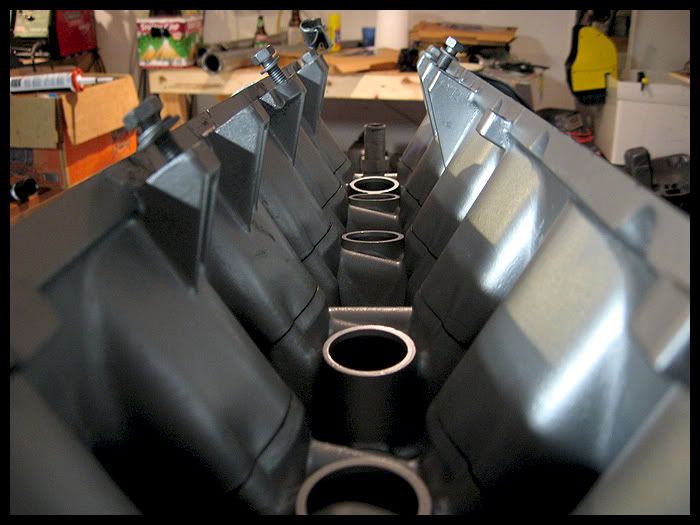 Starting to look like an engine now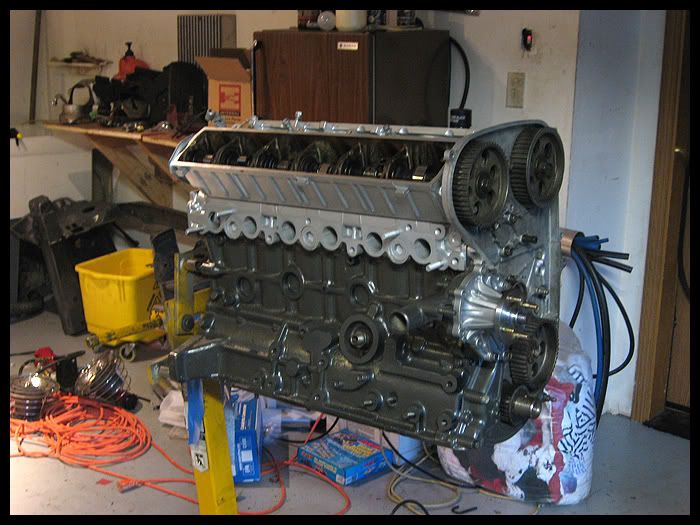 Painted up some new valve covers, as I gave my other ones to a RabidChimp customer's 6M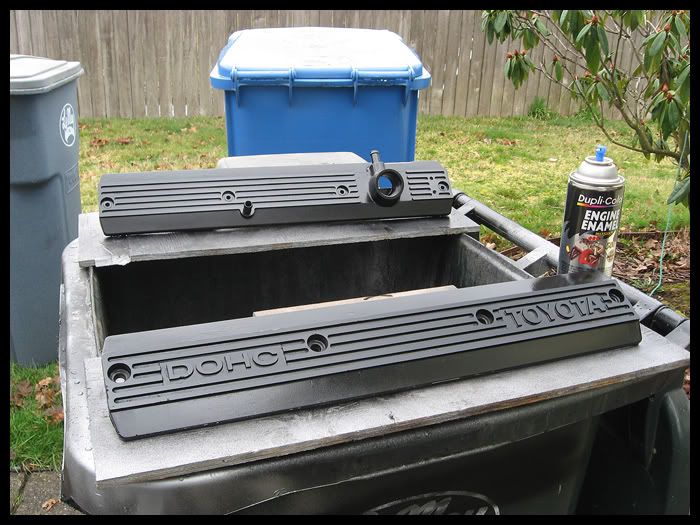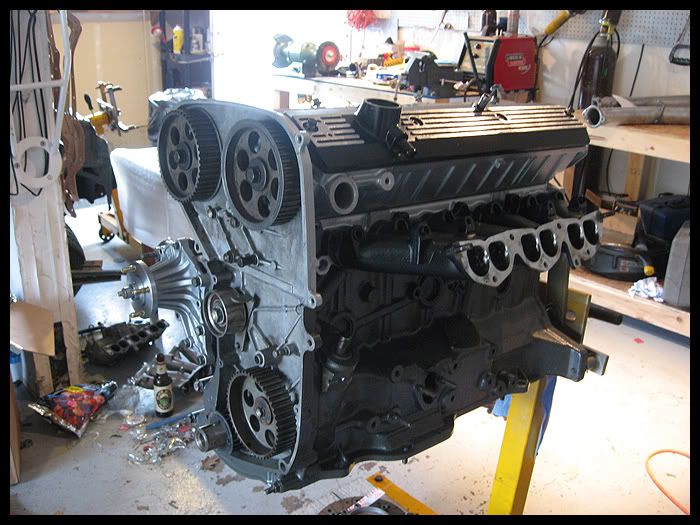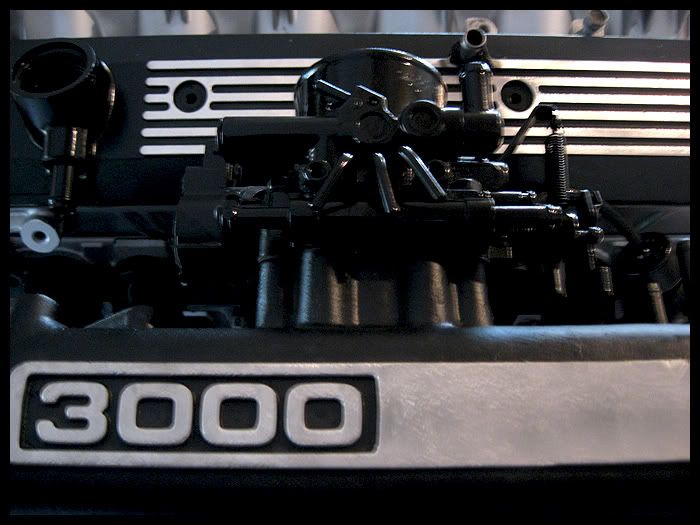 Installed fuel rail, injectors, wiring harness, intake...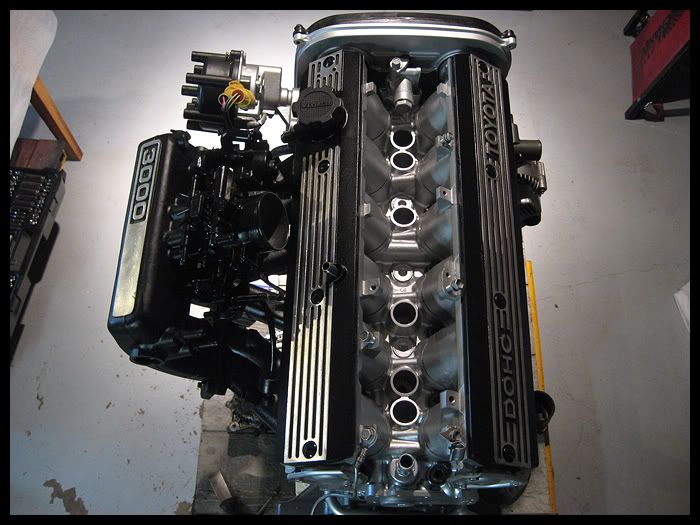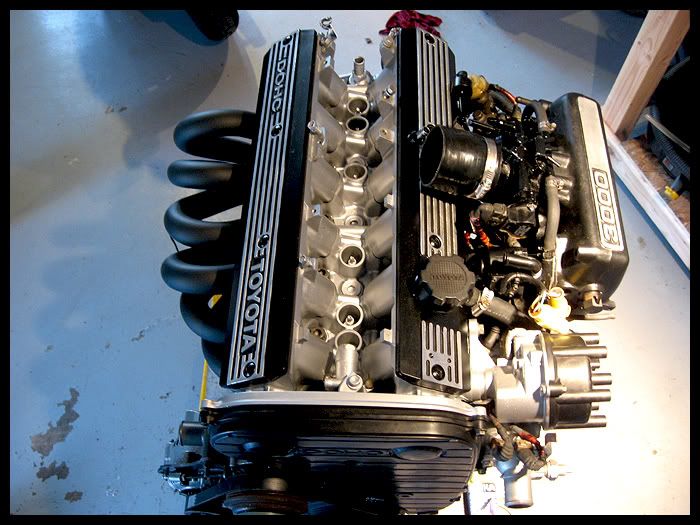 Engine ready to go in after waiting for the TRUST header to get done being ceramic coated black.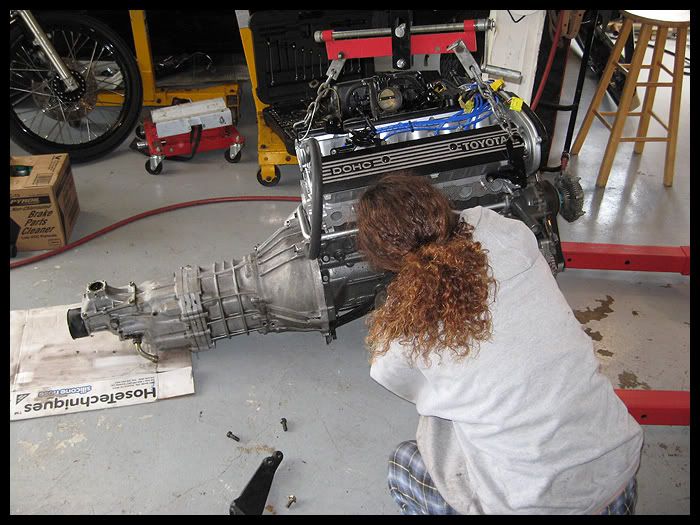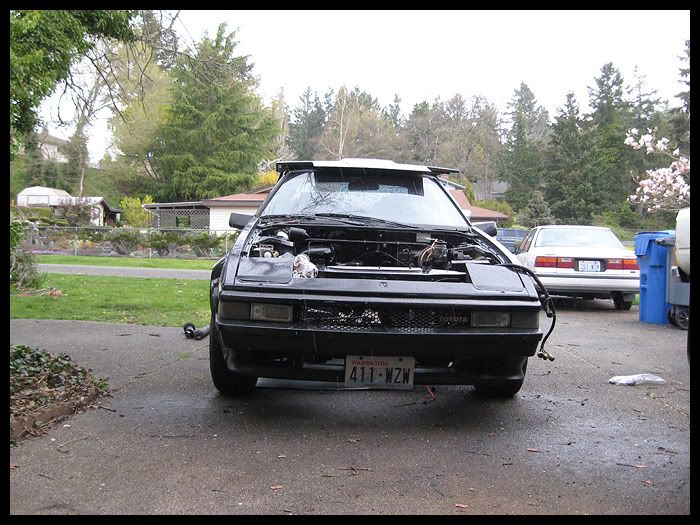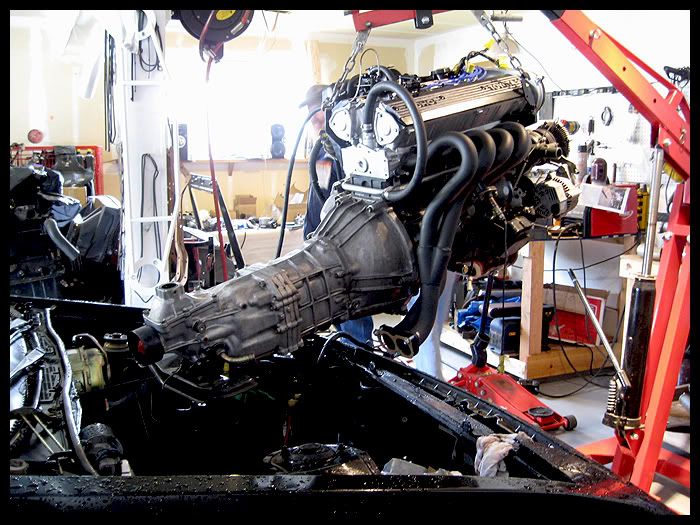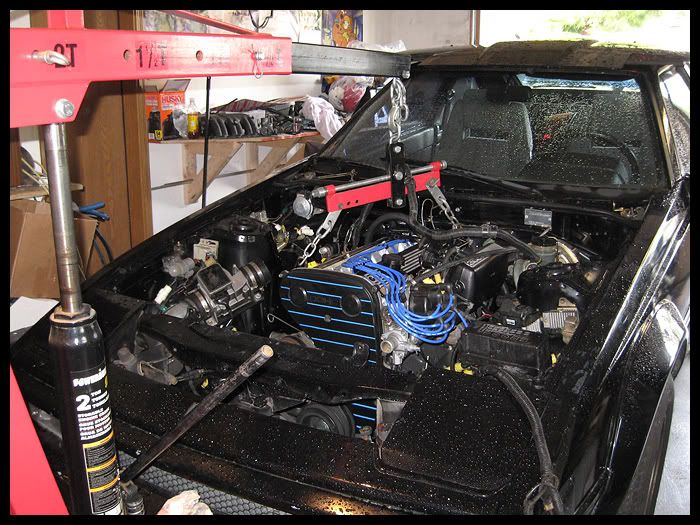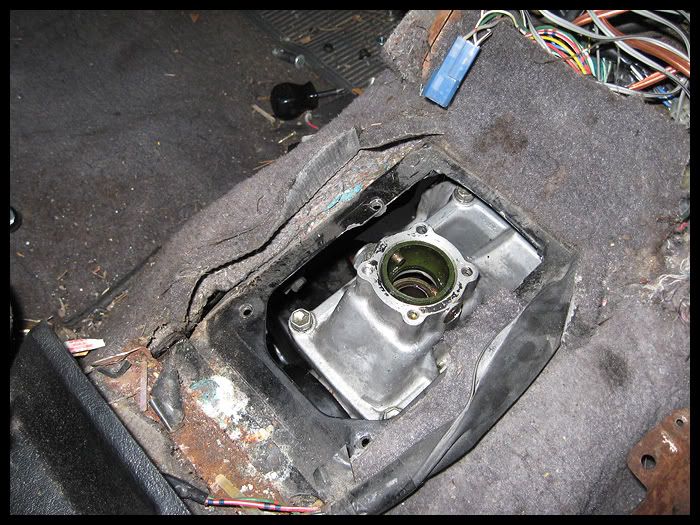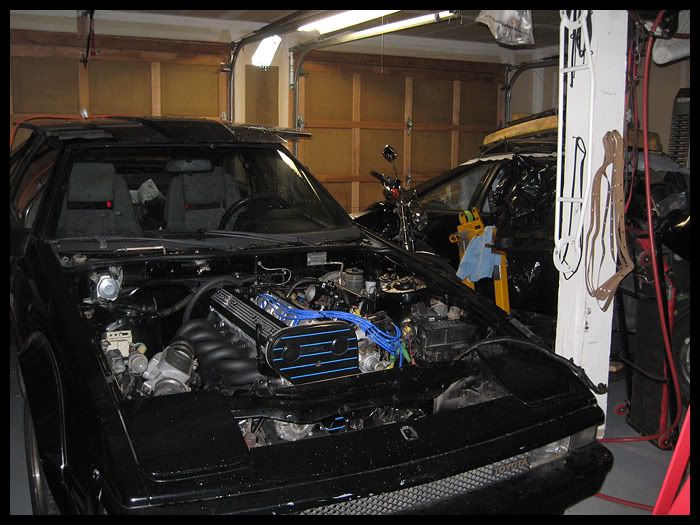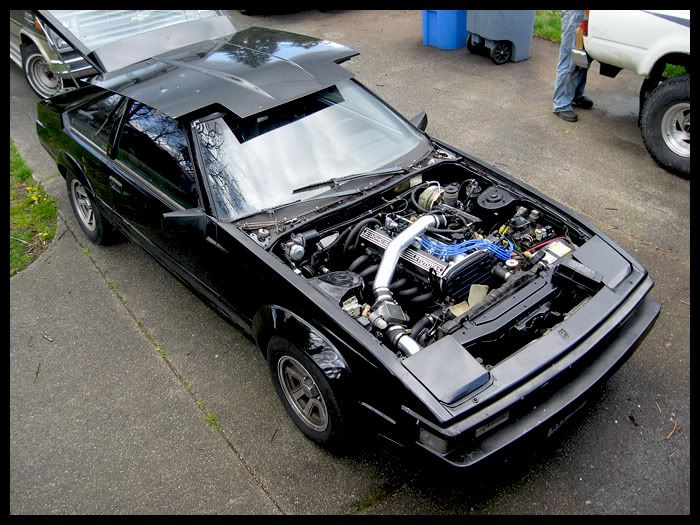 Fuel filter relocated.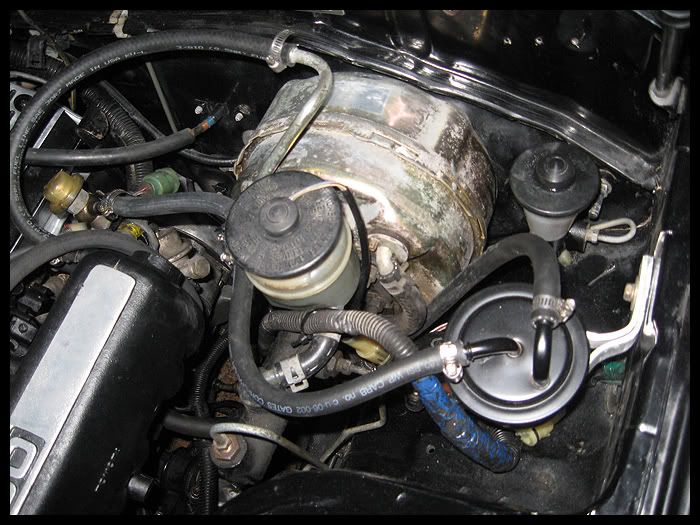 Power steering lines looped.
Happy Supra!