Weather has been, well shite for the last week or so, literally hanging around 5 degrees during the day for days on end.
Didn't get down to a brake place as I ran out of time stopping my backyard from flooding (boooo
), but I did get the wiring done for the headunit thanks to my work colleague who worked his magic.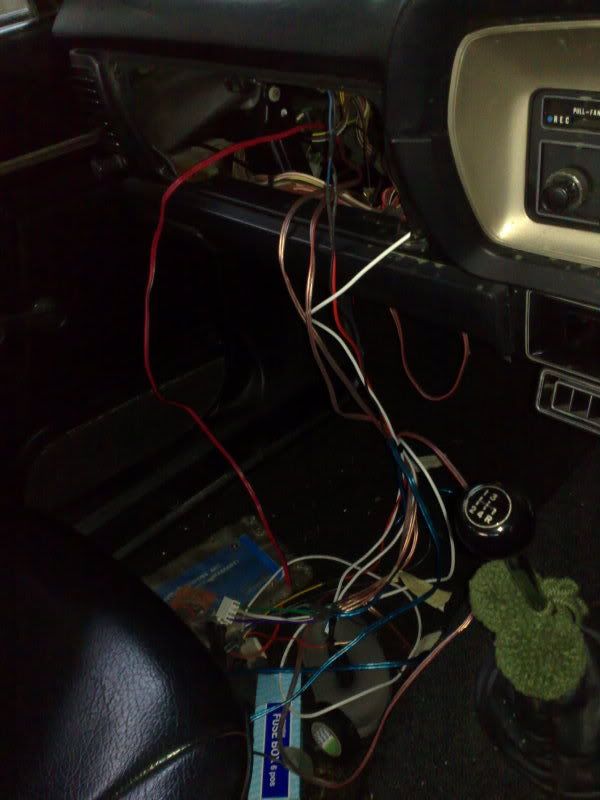 It looks like a big mess, but it's actually all ready for the headunit to plug in and for me to connect two slimline speakers up under the dash for the front "stage". I am also a bit fussy and want to tidy up the wiring a bit more under the dashboard (even though you can't see it).
The only part left was to make a bracket to hold the headunit in place inside the glovebox.
I knocked up a plan and had a go in one of the workshops here at work
I roughly worked out what shape I wanted the bracket and how long I wanted it, then did a few practice bends and cuts on the brake press and gullotine, then got to it.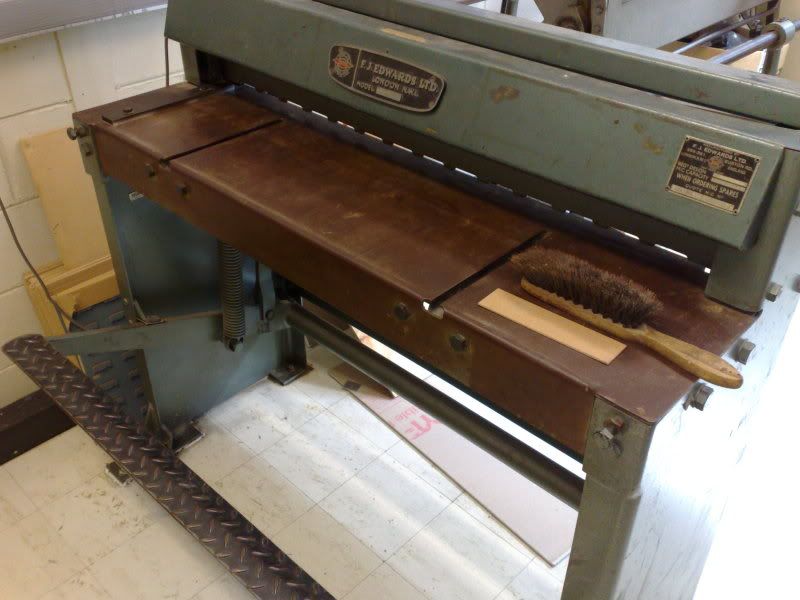 Gullotine.
Brake press.
By doing a few practice cuts and bends, I worked out how much material is "lost" or stretched on the bends, then factored this in. Bracket came out quite nicely and I'll use some foam and rubber washers I have here to stop the bracket vibrating against the case of the headunit.
The real test was that the DIN cradle slid perfectly right inside the bracket, which means the foam I have here will fit perfectly.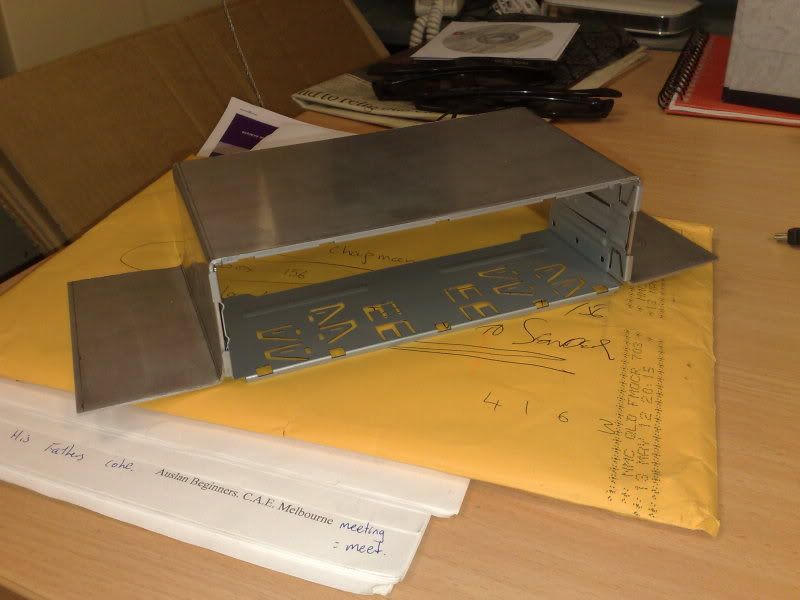 In other news, I also literally have to pull the mascot out of the car every time I open the door, he loves it. He is giving me the "what do you mean I'm not coming" look.
Hopefully I can have the headunit in and sorted this week, that will have tidied up the wires that were bunched up on the floor and it will finish off the cabin entirely. I've also noticed that the more I use the wagon, the more confidence I have in the brakes, so I think it's just me getting used to driving something old, after using a Hyundai Excel as a train station commuter and the Triumph Sprint.
Oh... one downside... it is loosing coolant from somewhere, so that will need inspecting.
_________________
occasional blog:
http://ewokracing.tumblr.com
Brought to you by me as I search Alta Vista for Geocities webpages using Netscape Navigator while listening to Jam & Spoon.