I got rid of my first bike this weekend... I've had my '79 CB650 for 2 years, and it's treated me well, but I bought it slightly modified, and I've been itching to get a solid running project that I can ride while I build it exactly how I want starting from stock.
So... this black bike isn't mine anymore:
I've been keeping an open mind as I've looked at different old bikes, and thinking specifically about what frame/drivetrain layout can be built into something really interesting. I was thinking about '70s Gold Wings last year, with their boxer 4s, and I almost traded a couple different people for theirs, but with deals falling through it just seemed like it wasn't the right thing to do at the time, so I moved on.
Then I thought about CX500/GL500/GL650s, and how cool it would be to build a Moto Guzzi-style V-twin with a Honda-style budget and reliability. The one thing that kept bothering me was that radiator on the front of the motor (which the GL1000 also had), but I saw a CX500 built by a shop called Doc's Chops and it looked amazing.
Then I saw what other interesting builds he's done, and as you may or may not know he managed to build [what I would consider] Cafe Perfection out of an ugly old Virago. I started looking at the bike more closely and realized the drivetrain layout is really nice--I love how the V-twin hangs from the backbone like an old Vincent. Being shaft-driven is also a nice perk, which is something I was liking about the aforementioned Hondas as well.
So I kept my eyes open for both the Virago and GL650, put my bike on CL for cash or possible trade for either of those two bikes, and I worked out a deal this weekend to trade for an '82 Virago 920.
It's really ugly in the most '80s of ways, but I have plans for everything that sits along the top edge of the frame, so the look will change dramatically within the next several months.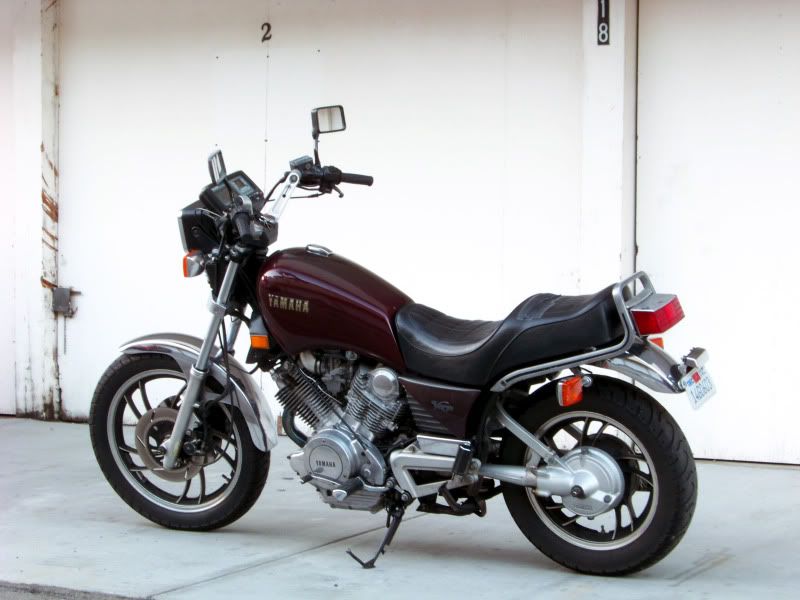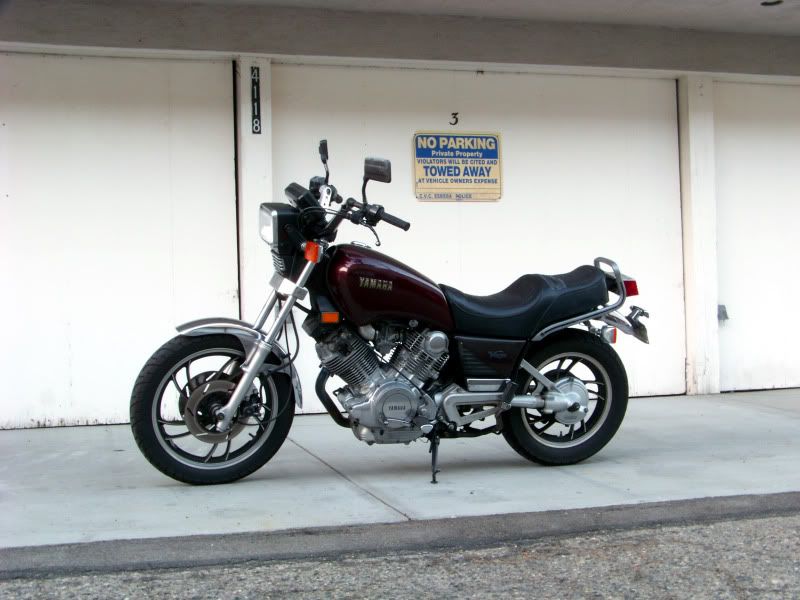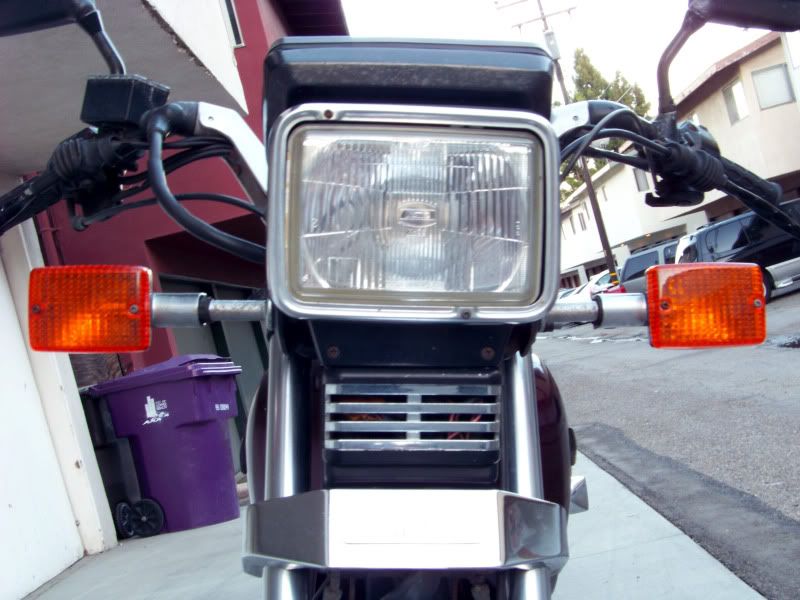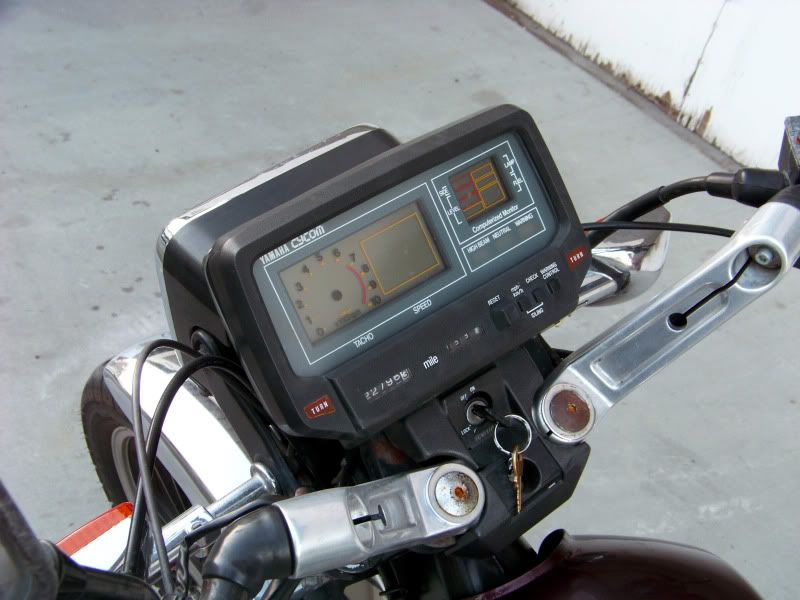 Fortunately, the framework that runs up to and around the seat isn't part of the main structure of the bike, so it won't take too much work to build up a seat frame that doesn't dive down into the rear wheel. Also nice--the rear monoshock is tucked up into the backbone nicely: