so I've been doing some surfing on ebay, and i found a shop that sells some really nice Z parts. My starter has been acting questionable, at first i thought it was the battery, but it was really intermittent, i decided that it was unlikely that my redtop was going out, so i figured the starter was around 40 years old, might as well upgrade it if i can.
this shop (datsun shop i think its called??) has a High Torque starter and they also offer a starter relay kit thats supposed to help with hot start problems on Z's, and i figured for $15 i would chance it..
Old POS OEM starter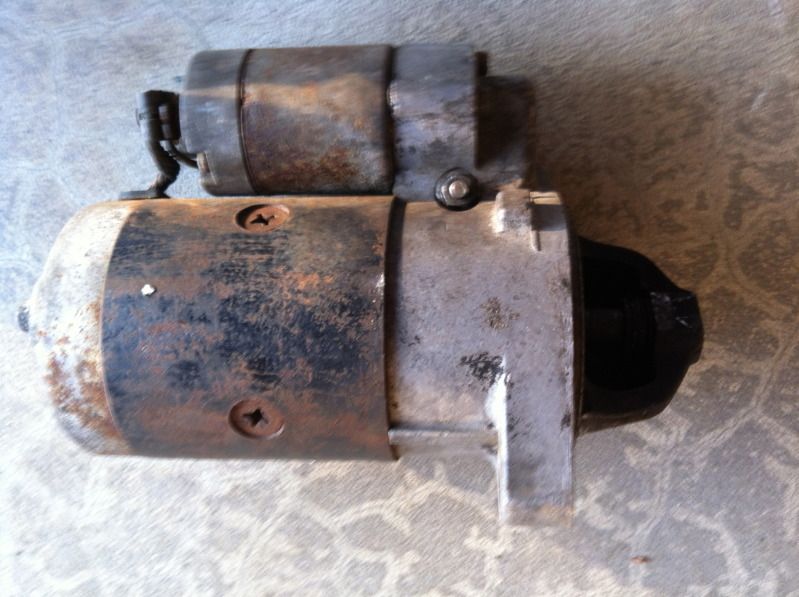 ~New~ high torque starter!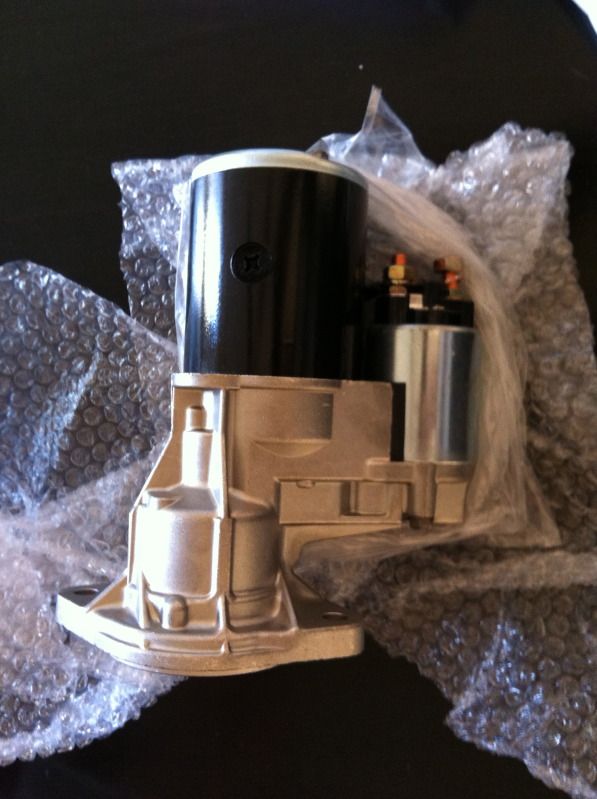 Side by side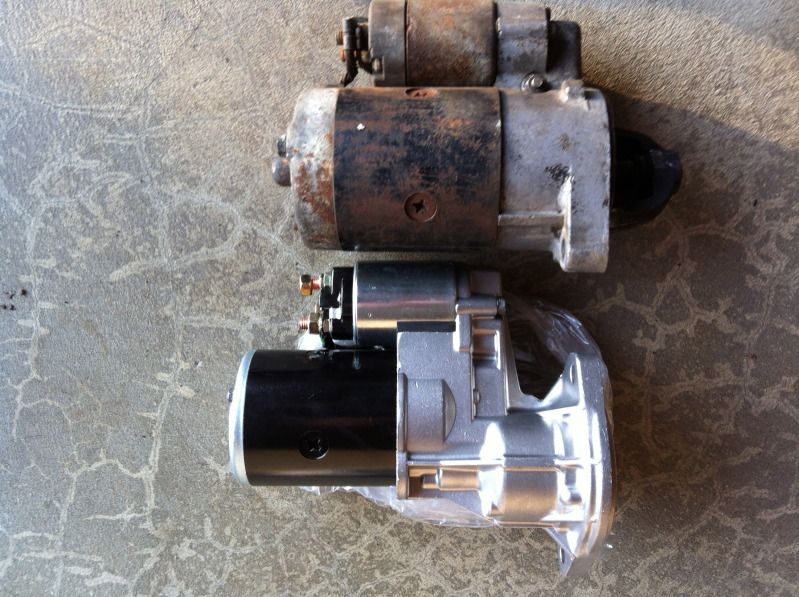 Relay kit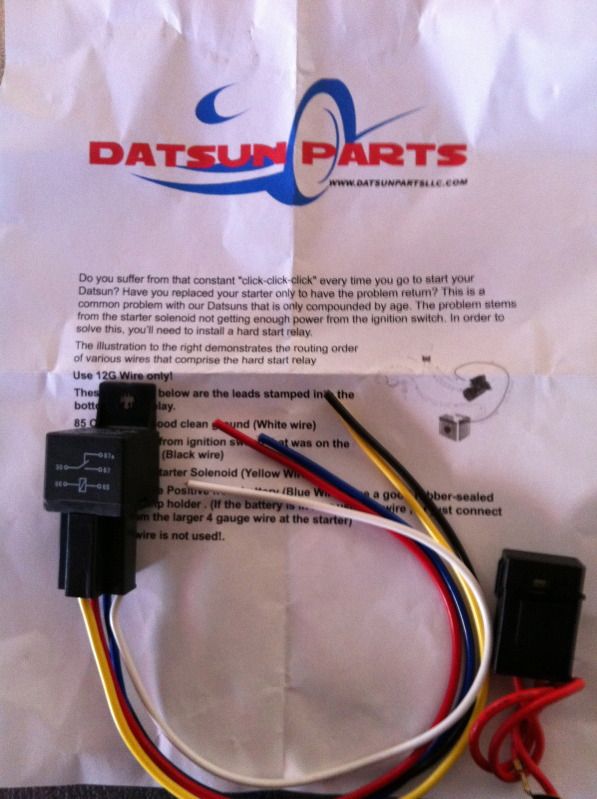 i was skeptical of the starter, AND the relay, but i have to say, the new starter sounds BADASS.. you can tell it has a TON more power, and it really turns the engine over super fast, HOWEVER not sure if the timing is just that far out, but it takes forever to start the damn car typically. this is with a brand new MSD coil, MSd 6AL, starter relay kit, AND the new starter. i tried to start it yesterday, and it roared to life almost instantly, so maybe whatever problem i had has worked itself out, who knows. the car is in storage right now because of a problem with my frame
i went a little crazy when i ordered the starter, and got this too.. i KNOW someone will run right out and get one, and i can't prevent it, but dammit, i had it FIRST!!
rising sun timing cover!!!!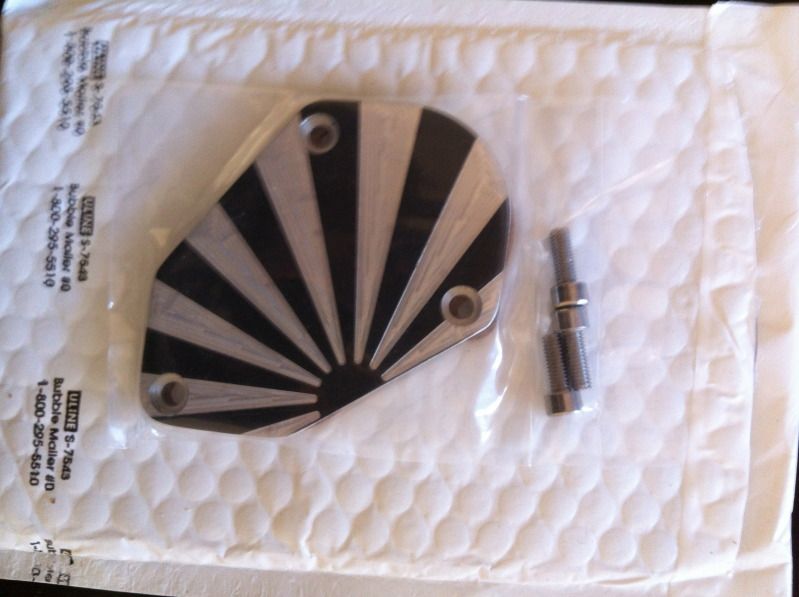 Its billet machined aluminum! so sick! and it came with a new gasket, mine was leaking so i had to get one anyway! also bought a new valve cover gasket, and new intake/exhaust studs, but i haven't swapped them in yet, i want to get a new intake/exhaust gasket first.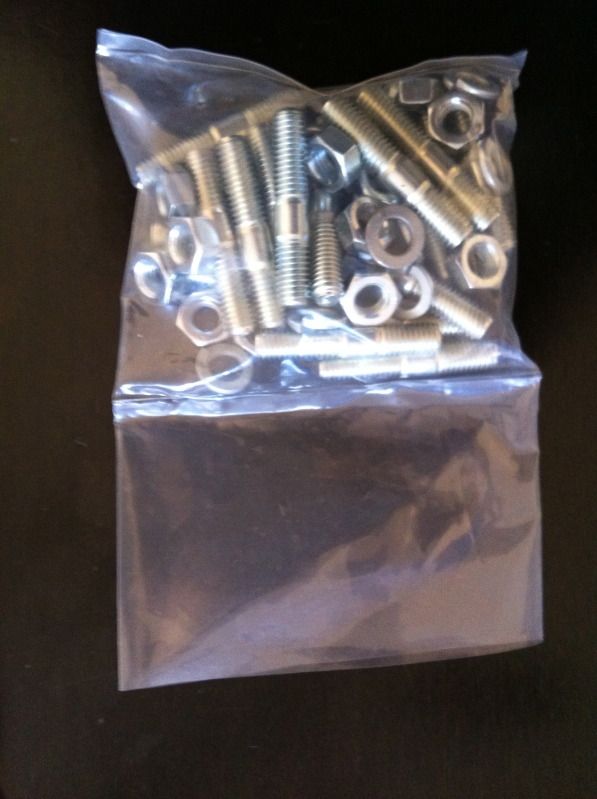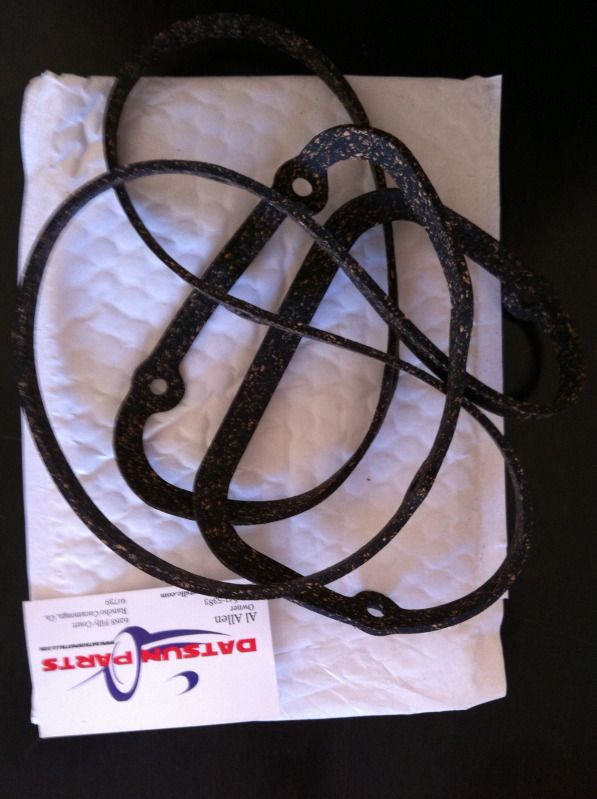 i had originally painted the velocity stacks flat black, and it was OK i guess, but i decided to make some changes to the engine bay, so i blasted those and i like the outcome a LOT!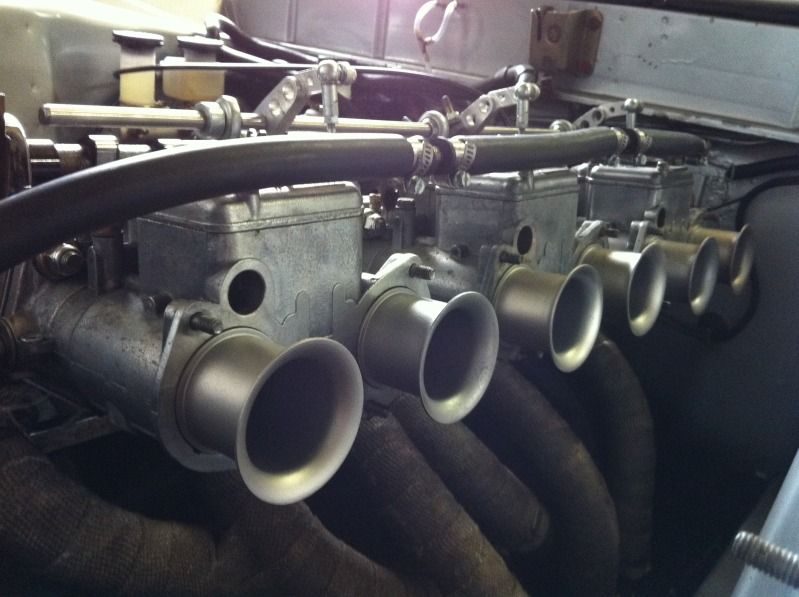 I should blast the carbs too!! they would be so much cleaner, but what a BITCH to get all that media and dust back out..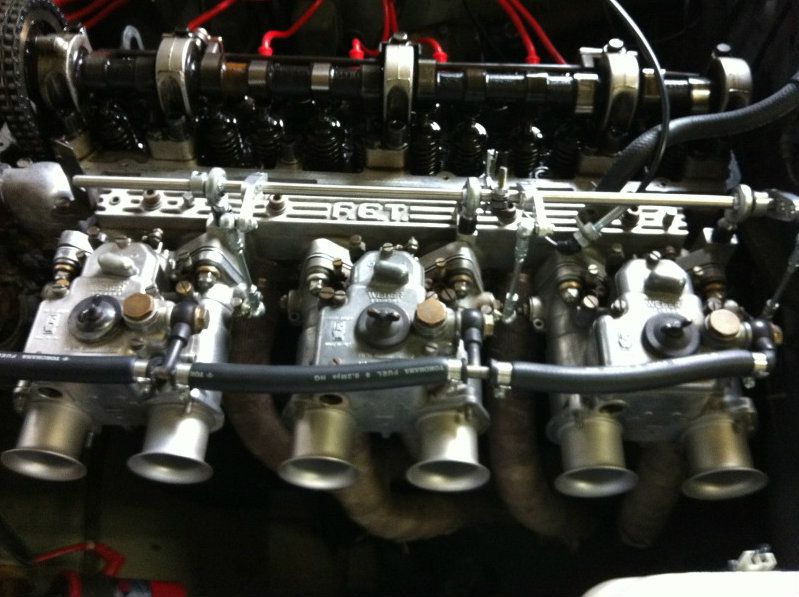 I adjusted the valves while i had the valve cover off for the new gasket, and it was CRAZY! the exhaust valves.. TOTALLY FINE!
Intake Valves... damn near completely closed! so i reset them all back to Z specs, which may be a bit off, but it runs AMAZING now, and just purrs. took me about 20 minutes to get them all reset.
While i had it apart, i found that one of the oil squirters is a little bent up, and the gasket is toasted
so i pulled one from one of my other engines, and it was the same. so i pulled the cover off, and RTV'd it a little to get it to seal.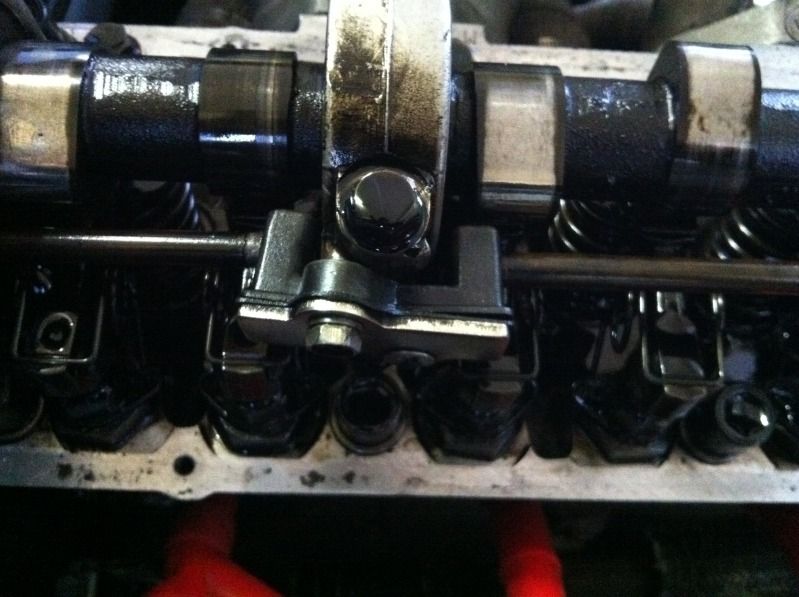 looked like the cam was taking a little bit of a beating because if the lower oil pressure to that one journal, it should have no problems supplying oil now that that cover plate is sealed.
on one of my many trips to the local hardware/everything you can think of shop, i found this!
I've been looking for a way to close up that dumb lighter/power port on my radio surround, and this will definitely make me happy!! I'm not a smoker..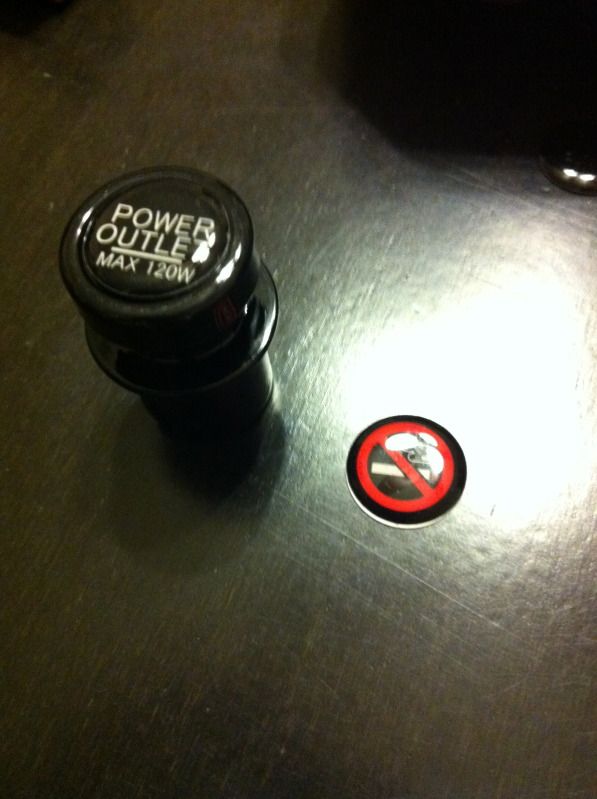 enough for now i suppose!