This is my 1983 AE72 wagon 5 speed. I live in Chicago, so if anybody around here lives in the same city I do, then hit me up...I'm looking for the hookup.
I'm new to the JNC game, and frankly love Old Skool Toyotas. It's got a rebuilt 4ac, magnaflow, and thats about it. Some sweeeeeet seat covers. It's currently getting new 195/60/14's and a Weber (I've had it for 6 weeks and its been to the mechanic 5 times....3 of those times due to the carb, the other time my brakes failed and drove home with no breaks...terrifying, the other time was when my broken radiator soaked and rusted my alternator which failed...good times...)
I don't have any actual plans restoring it, it looks good as it is and I just want to make it a tad bit more comfortable and throw a stereo in it. It probably won't see any car shows, and it probably won't get fixed up...I'm poor and all the money I HAD to fix it up has gone into making it work properly...and giving it new tires so I can drive without a scare.
It has 40,000 miles on the engine, 126,xxx on the body.
Here are a few Iphone photos....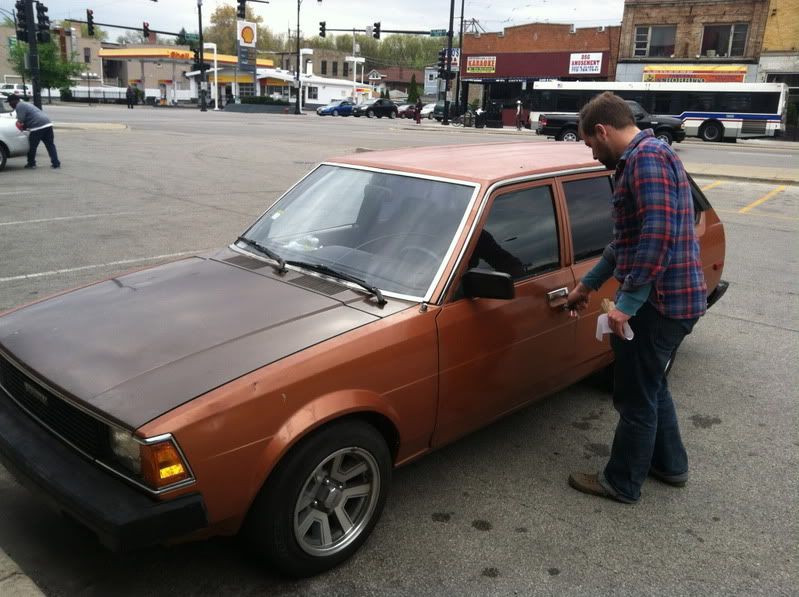 thanks,
Lucio