Hello all, just wanted to share some pictures and info on my bikes. Honestly I never thought I'd be interested in motorcycles, but about a year ago I was bit by the bug! I'm really into vintage bikes and love the cafe look. And if I'm so bold to say, I've started a pretty good run so far, since I was born when Clinton was President.
The first is a 1979 Yamaha qt50 aka Yamahopper. 49cc, was the first motorized bike/scooter I bought. Sold it after about a year, it was too slow haha.
[url]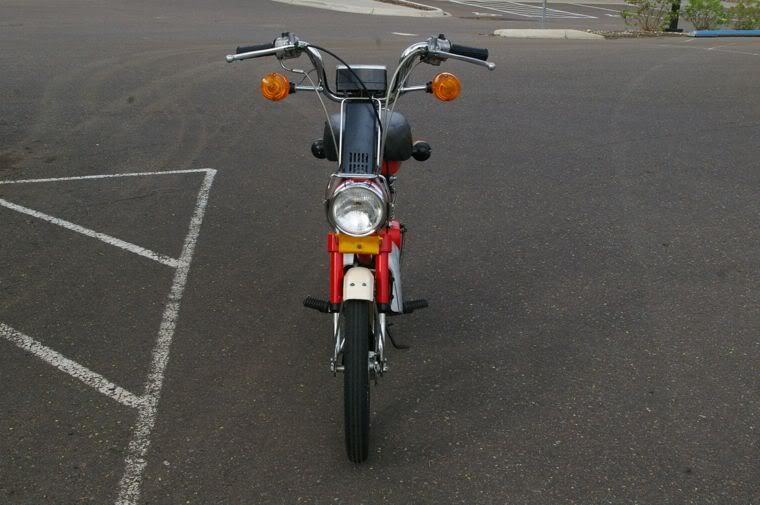 [/url]
[url]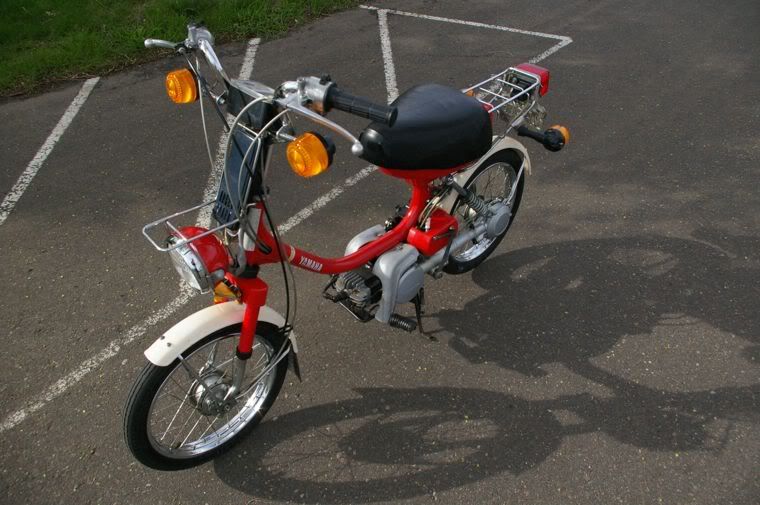 [/url]
[url]
[/url]
[url]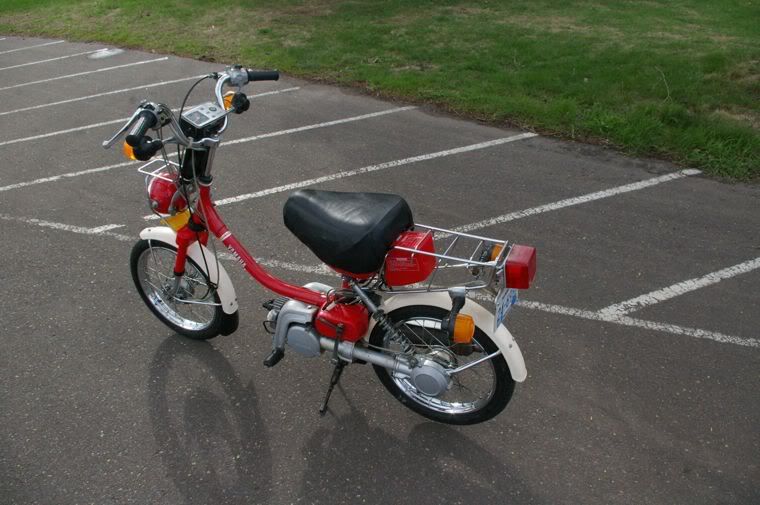 [/url]
[url]
[/url]
The two gold scooters are both 1984 Honda ch125 Elites. I actually received them from a friend in exchange for some yard work. They were great, needed some work but were tons of fun. Same scooter that Sarah Connor rode in The Terminator. Sold both because I wanted to buy a bigger bike.
[url]
[/url]
[url]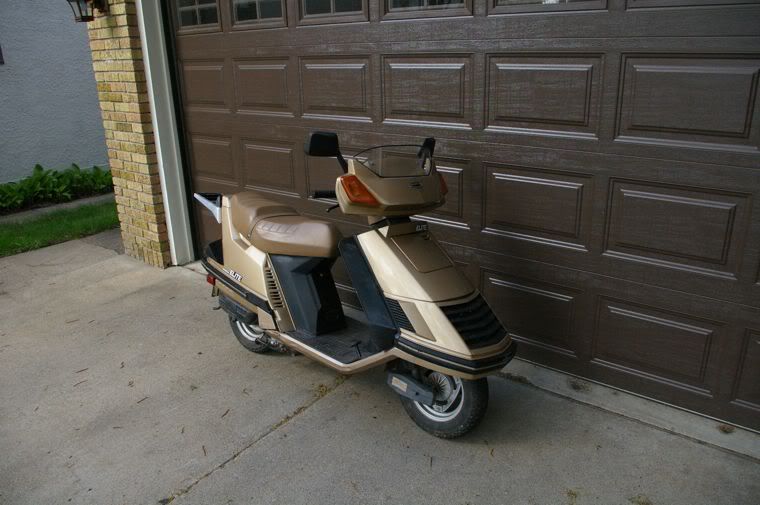 [/url]
[url]
[/url]
[url]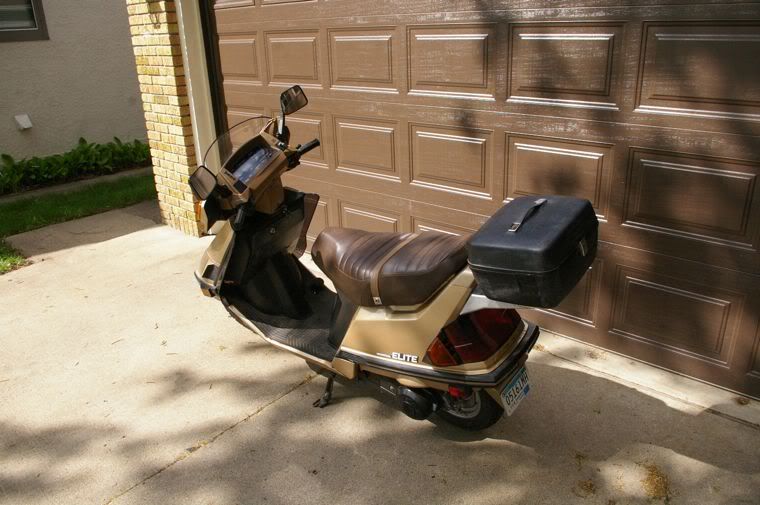 [/url]
The last is a 1976 Honda cb550 I bought less then a month ago. From the little experience I've had with it, it is very fun! I wanted cafe it out, but its all original so it'll remain stock. I wanted a smallish bike, but it had to be vintage and easy to work on, this one fits the bill. It looks great, not perfect, (1970's brown!!!!) but it sounds sweet! I've cleaned the carbs once but other work will follow. *Updates will be included in this thread.
[url]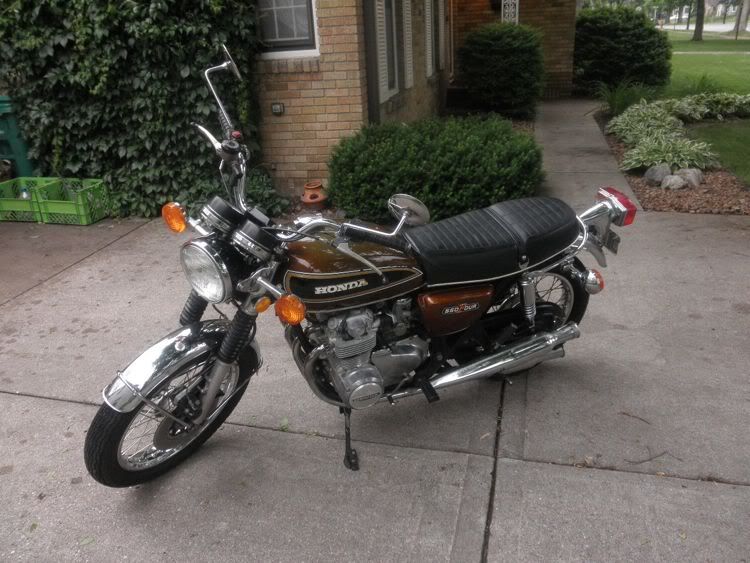 [/url]
[url]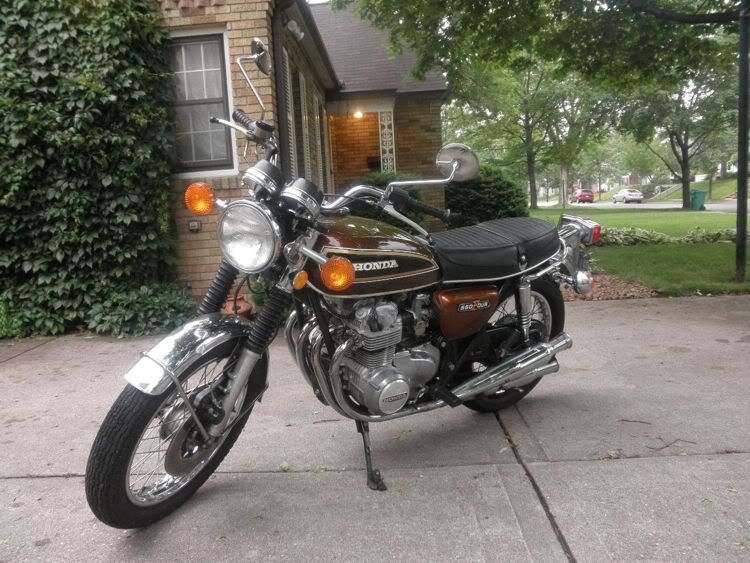 [/url]
[url]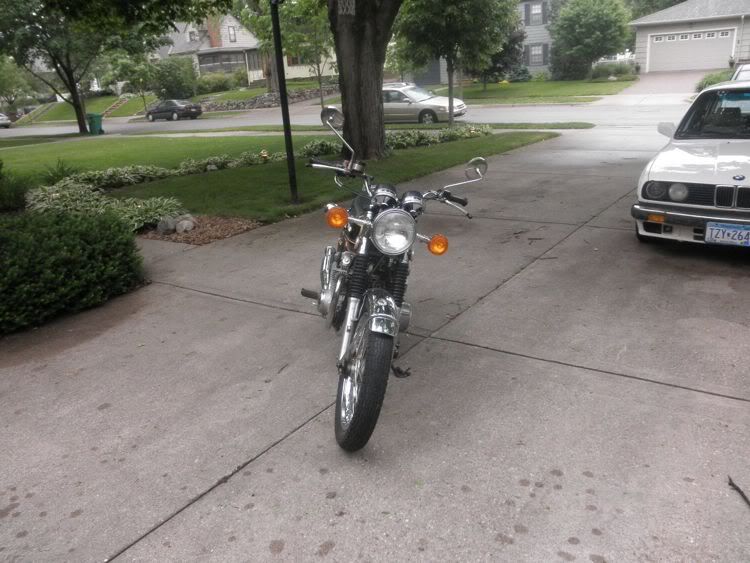 [/url]
[url]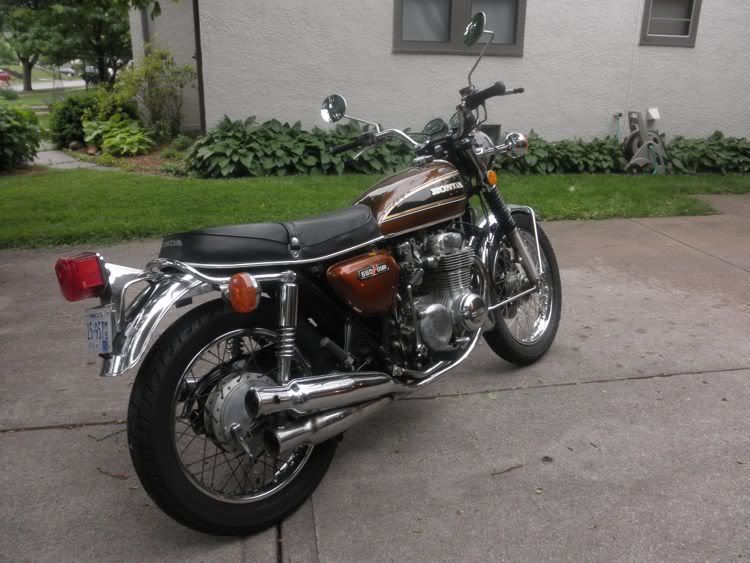 [/url]
[url]
[/url]
We will just have to wait and see what my next buy will be. I really enjoy this website and its community! Cheers
posting.php?mode=post&f=34#