Part 10: My Hako's last day in Japan
Well the day had I arrived. My tour was coming to a close in Japan and it was time to get packing and ensure my Hako was ready for her trip. It was a very worrisome day. A lot of thoughts come circling around you head: Will she be okay? Do I have all my paperwork? Is it correct? Did I prep her enough? Does she meet the height requirements? How long will it take? Where do I pick her up? Should I get anything replaced? What if the ship sinks? Is this really happening? etc. etc. and so on…It seemed like it would never end.
After I was done worrying, I brought her to the auto hobby shop and swapped out her suspension for her stock ride height. Pulled out any non essentials, and carefully packed the GAB/Rubber Soul suspension in the trunk. My buddy Dave (R32in Part 9.3) was also leaving around the same time as me but was moving to the UK, so we decided to make a road trip of it. We had to take our cars to the North Dock in Yokohama Bay to have them inspected by customs, produce some paperwork, fill out and sign some more, and say good bye. We had Paul give chase in his Toyota Bb and to give us a ride back to Yokota…here are some pics of her last drive on Japanese soil…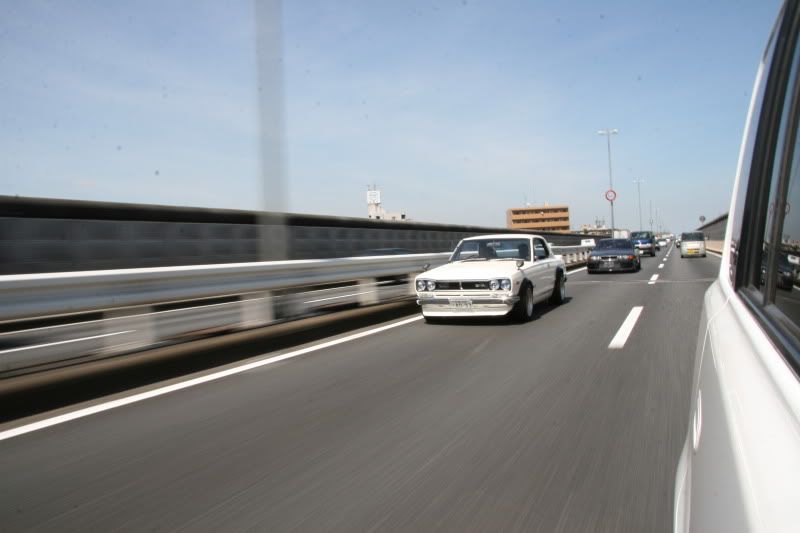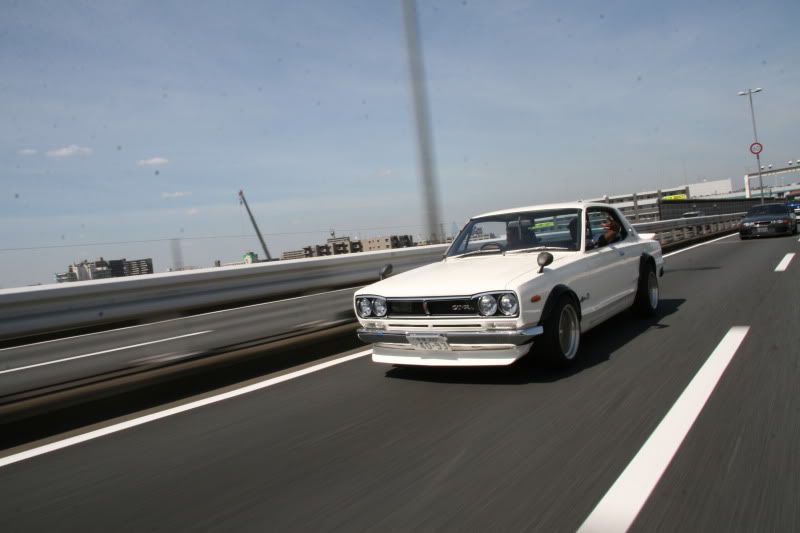 …and right behind me Dave in his R32 GT-R…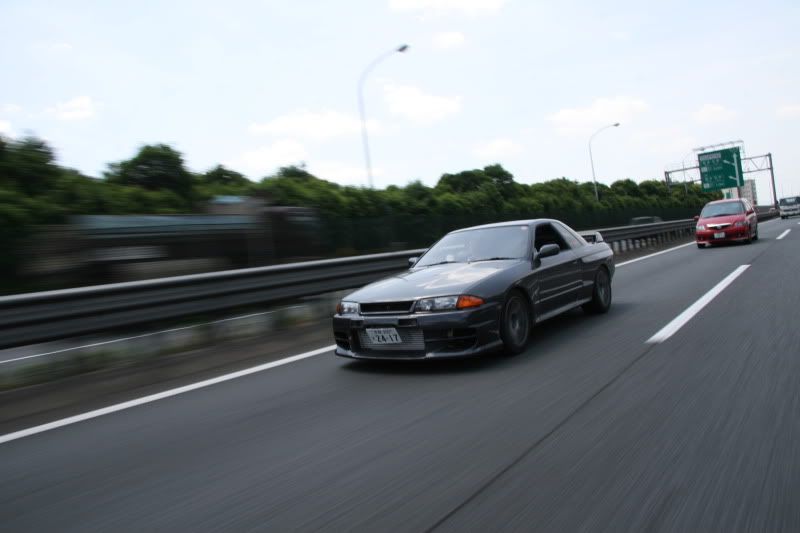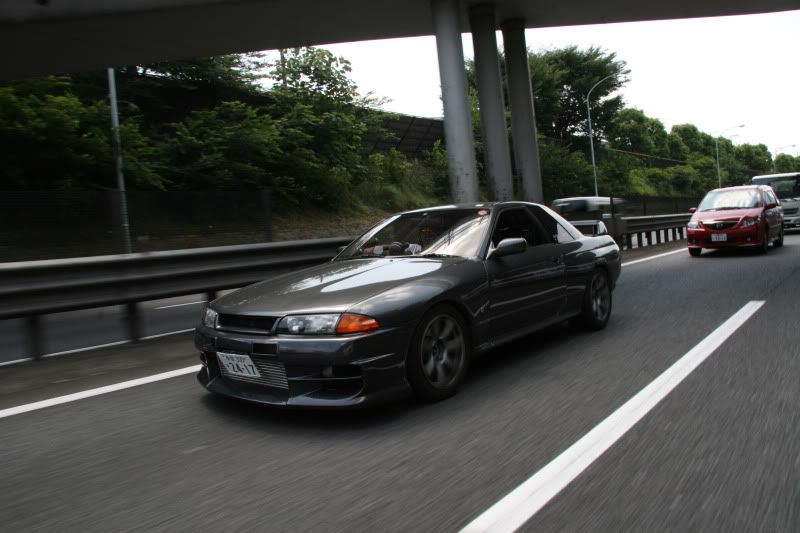 Once we got to the dock, we park in front of a small unassuming building with one lone Japanese employee. He directed us to park under a nearby overhang and conducted a very complete detailed inspection of anything that could be described as a blemish. (note the ships and other U.S. cars in the parking lot going back)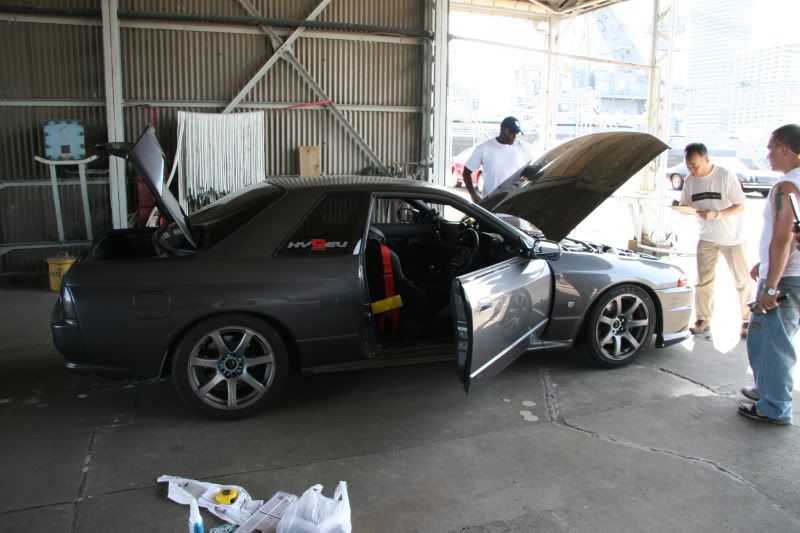 We took a last pic with our cars in case we never got to see them again...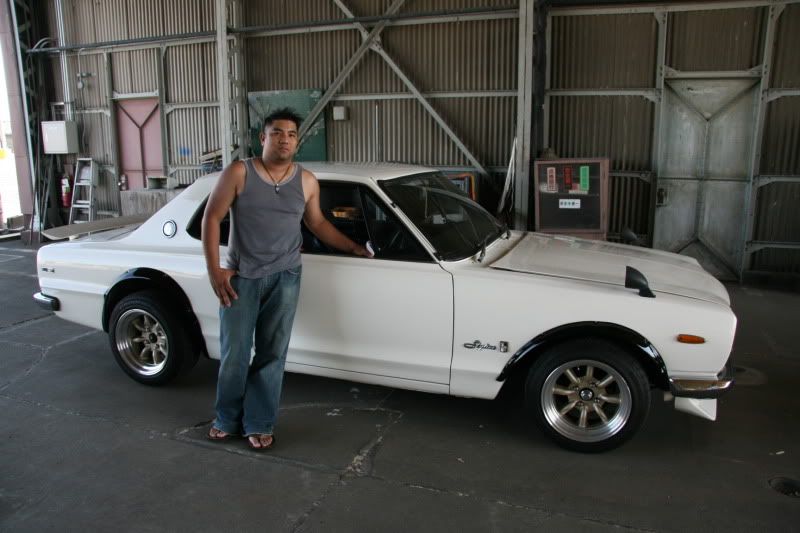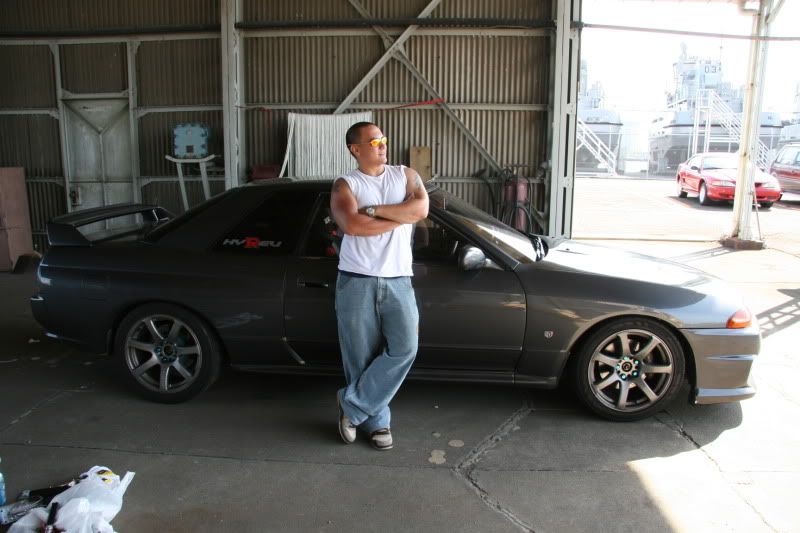 ...and one "last image" shot…
And so we said good-bye, hoping and praying that their trip would be alright. I remember being really happy about going back to the U.S. Sometimes I wish I never left Japan, but I was born in the U.S. and there's nothing like it. It was time to go.
For anyone you that would dare take on the challenge of finding your own; I would give yourself at least 3 months of searching, 2 months online, 1 month in Japan. You wouldn't necessarily need all that time. Maybe 2 or 3 weeks or so to goto to all the locations to see the cars in person and maybe set up some extra time on the end to handle all the shipping issues.
The 2 most important forms I used to get her back were the:
EPA Standard Form 3520-1
http://www.epa.gov/oms/imports/documents/3520-1.pdf
Fill out the top and check box E.
and the...
NHSTA HS-7 Rev from:
http://www.nhtsa.gov/cars/rules/import/hs799short.pdf
Fill out the top and check box 1.
For more in depth info make sure you visit the EPA and NHTSA websites.
Of course you will also need your Japanese Title, Registration, Bill of Sale, JCI, Road Tax Receipt, Insurance and anything else that proves the car is yours. I do believe you also need to show your Title to the Land Transportation Office to get one other sheet that shows you declare to export the vehicle. I can't quite remember that one.
As a bonus you get to keep your actual Japanese plates.
For my next installment, we will fast forward about 3-4 months…
Part 11: Day 1 in the U.S.
_________________
S47 (1972) Nissan Skyline HT 2000GT
"Keep the dream alive."