Part 9.4: Photo shoot with DCD at Odaiba…
Meeting Dino was an honor. I had no idea who he was. When Paul had introduced me to him, he was just another guy who liked Skylines and liked to take pictures. Cool, maybe he could take a few of mine and I could hang one on my wall. Even during the photo shoot I had no idea who he was in the photography world and what he was capable of. He is very genuine and an all around nice guy. After I got I few more details done to the car, changed center console, steering wheel, added the gas and dead pedals, and a few engine dress up pieces, I felt she was ready for her debut pictorial: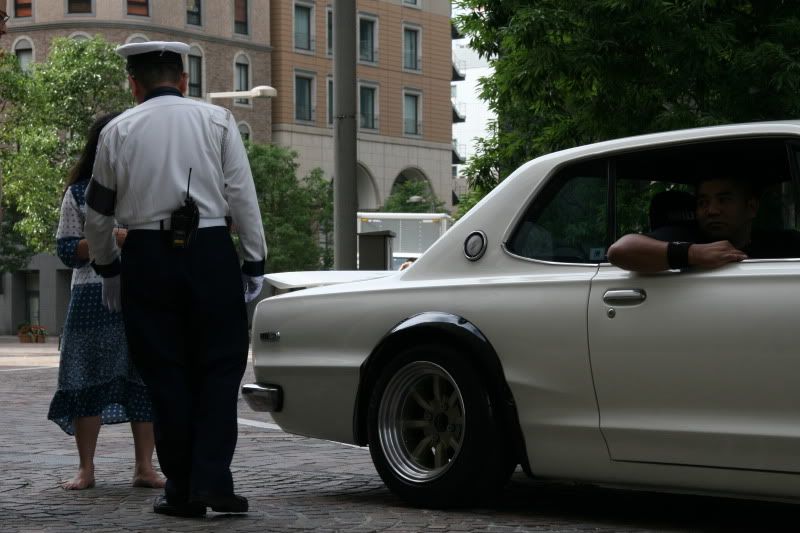 But first we had to deal with the cops...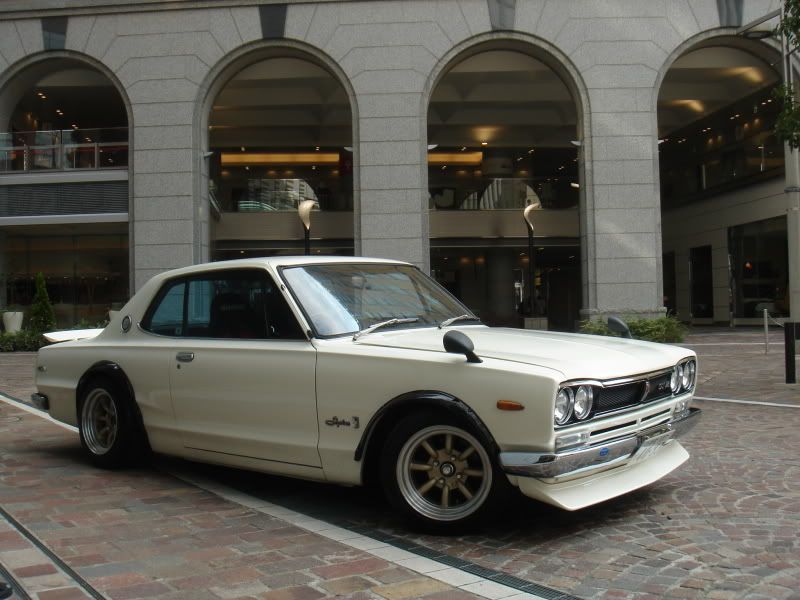 At this point we are not in Odaiba yet. I don''t recall where this is in Tokyo, but after a few snaps we headed over the Rainbow Bridge into Odaiba…
In the background is Tokyo Big Sight, where they hold the Nostalgic Car Show...
Paul in the foreground tagging along...
I even got to help!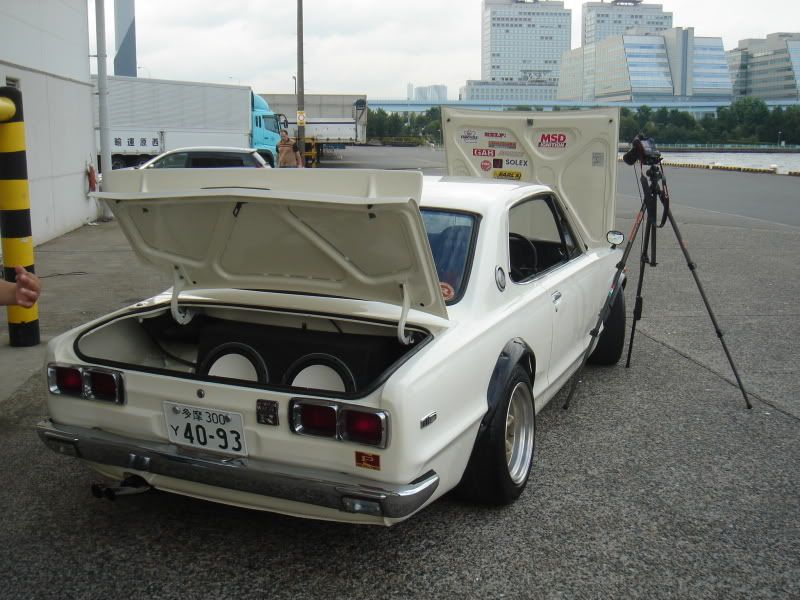 After the stills and detail shots, we were off to do some rolling and tunnel shots…
It was a great day and I was pretty happy, I had no idea how nice the first article would be…
...until it came out in the No. 90 Issue of High Performance Imports, published in the Australia/New Zealand region…so for all you Aussies and Kiwi's out there you might have seen it. I was lucky enough for Dino to send me a few hundred copies (not really, but he did get me enough so I could make a laminated board one day…
Again special thanks to Dino and Paul for all their support!!!
For my next installment I'll cover my trip when my little brother came to visit Japan and I let him drive the car to Fuji Speedway…
Part 9.5: Little brother drives to Fuji!
_________________
S47 (1972) Nissan Skyline HT 2000GT
"Keep the dream alive."