Back to our regularly scheduled program...
Part 7: Repair, replace and modify
I know, I know, I know…my first order of business should've been repair. But modifying is so much fun!!! Its the first thing you see! (Man, I'm so superficial
But I had to finish the GT-R "look". So once I got her home…
No garage, not even a car port! Pretty much the norm in Japan...
I assessed what I needed. The taillights were missing the elusive GT-R end caps for the chrome taillight bezels. Those things are pretty heavy btw, not the end caps (plastic) but the larger surround (steel). I totally get why they take them off on the race cars. If you purchase pick up a Hako try to get the seller to throw these in, I couldn't order them at the Nissan Parts Warehouse. Luckily I was able to pick them up used at the New Year Meeting in Odaiba. A little pricey though, maybe $80US? The other stuff I ordered at the Nissan Parts Warehouse, just a 10min drive from my house. (Pure luck
)
Before: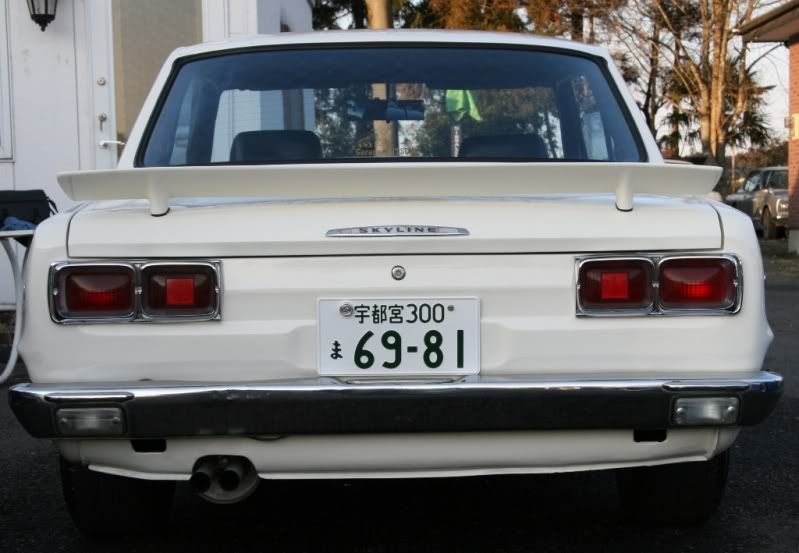 After: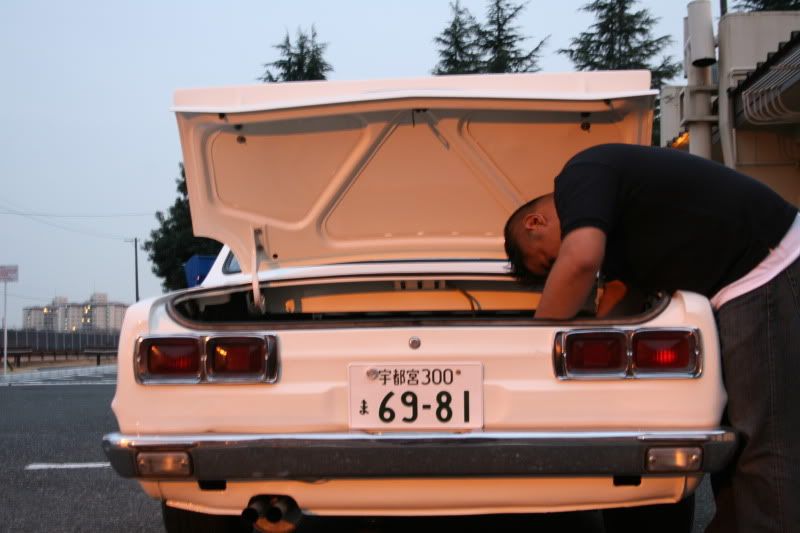 I'm just finishing up bolting them back in. You have to remove the bezel and attach the end cap with a couple of screws and then put the bezel back on.
Took some measurements and added the Rear GT-R emblem...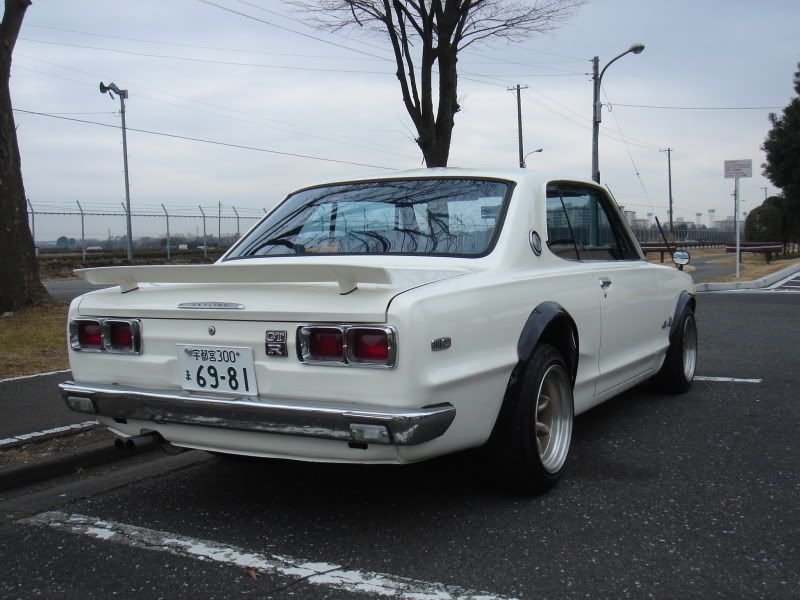 Man, she is aching to be lowered!!!
...added the Front GT-R emblem (check out the cloudy and spherical sealed beam headlights)...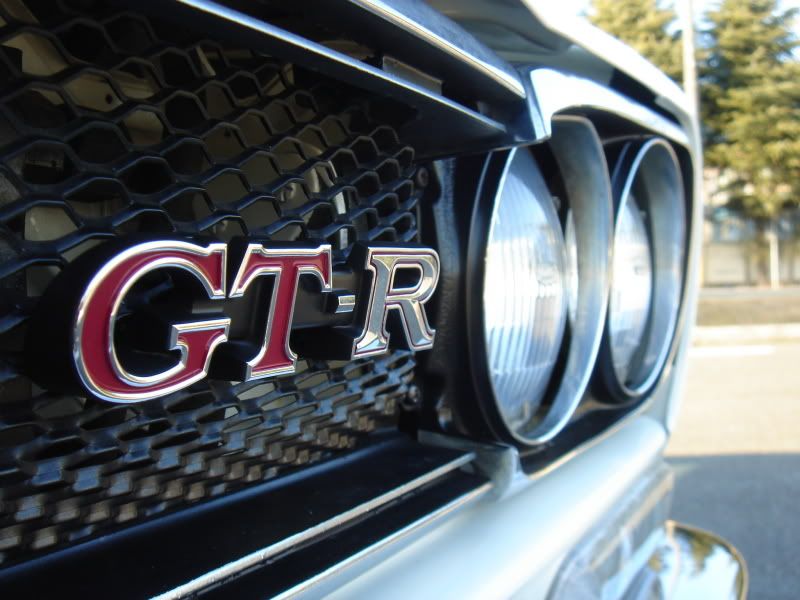 ...attached the Red "GT"emblems (I didn't swap out the "Skyline" emblems).
Before:
After:
But as for the the Red "2000GT" emblem for the center console…
Before:
After: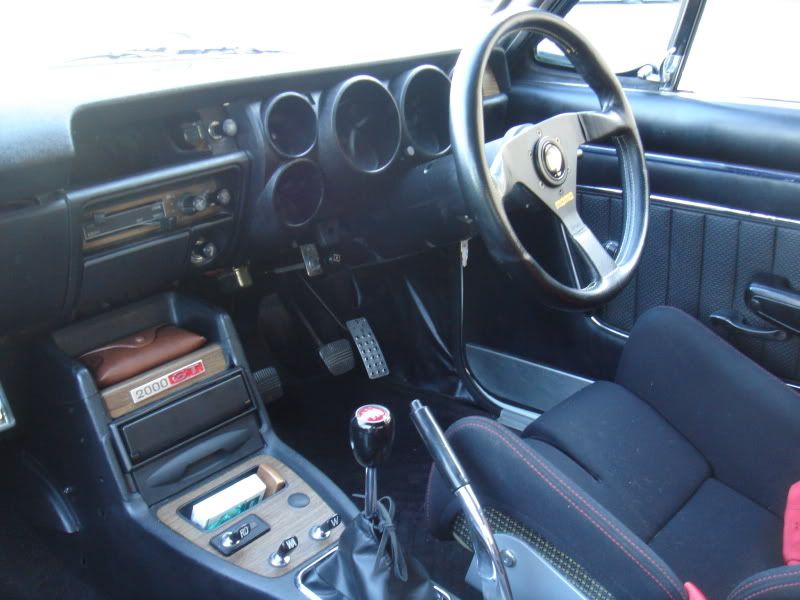 Also in this pic, I swapped the old shift boot for a new one, the Impul shift knob with a GC110 GT-R Shift Knob (more on that later), I got rid of the old Kenwood for the one in I had in my Silvia, added a Carmate Free Box, threw in the Bride Gias Carbon Kevlar and Sabelt harness also from the Silvia, and relocated a lot of the wiring.
…the letter "N" on the grill...
Before: see above
After: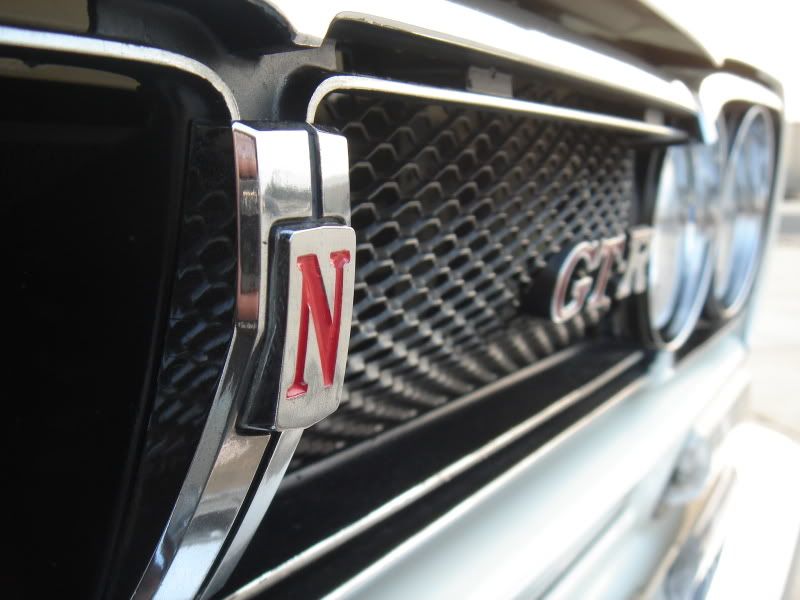 ...and that ridiculously expensive Rear Red "Skyline" Emblem...
Before: see above
After: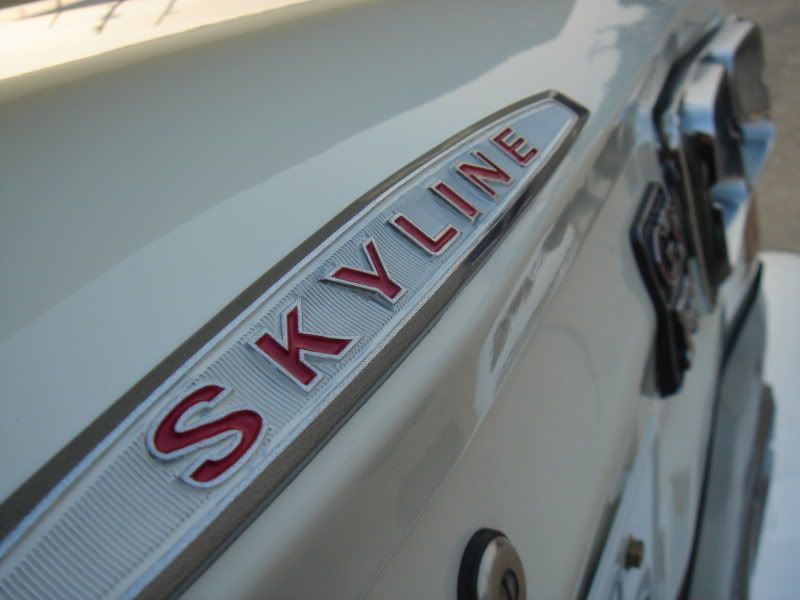 I won't lie, I cheated. I used a fine modeling paint brush and this: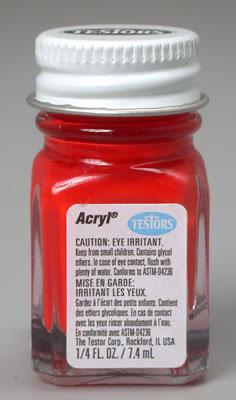 Best $2 I ever spent!!!
Tune in next time for my next entry…Part 8: I don't know what I'm gonna call it yet...
_________________
S47 (1972) Nissan Skyline HT 2000GT
"Keep the dream alive."