I was at Classic Car Nagoya this morning doing my usual work when one of the 5 cars the Shacho has recently purchased showed up. Lucky me in that it was the little truck you see below! I absolutely had to pull my 360 up alongside it for some photos.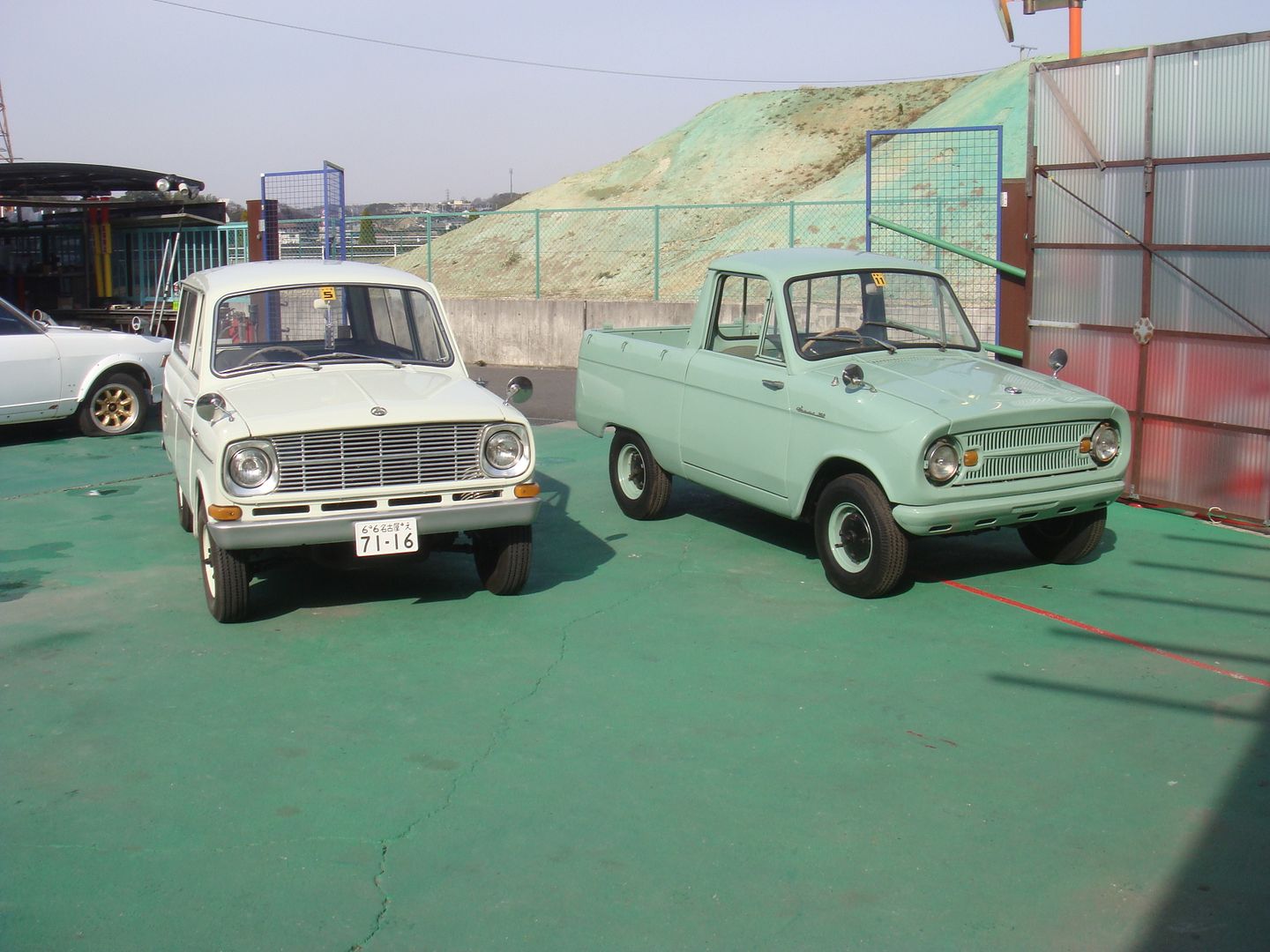 It's an older model than mine which is why the body lines are a bit different and the front grille is less... shiny.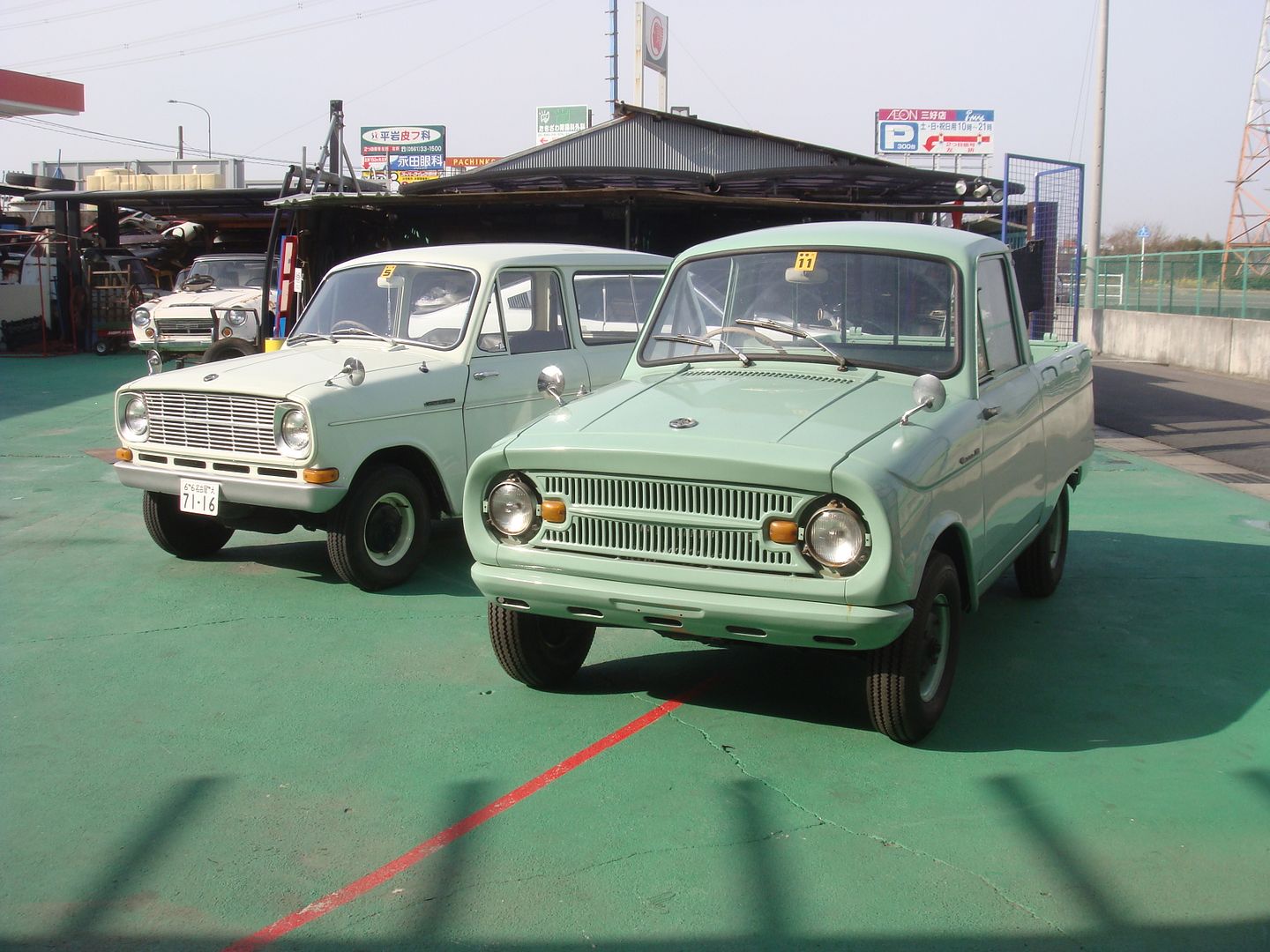 This particular truck is also missing the rings that go around the headlights, which help complete the grille.
From the back, well, it's just awesome!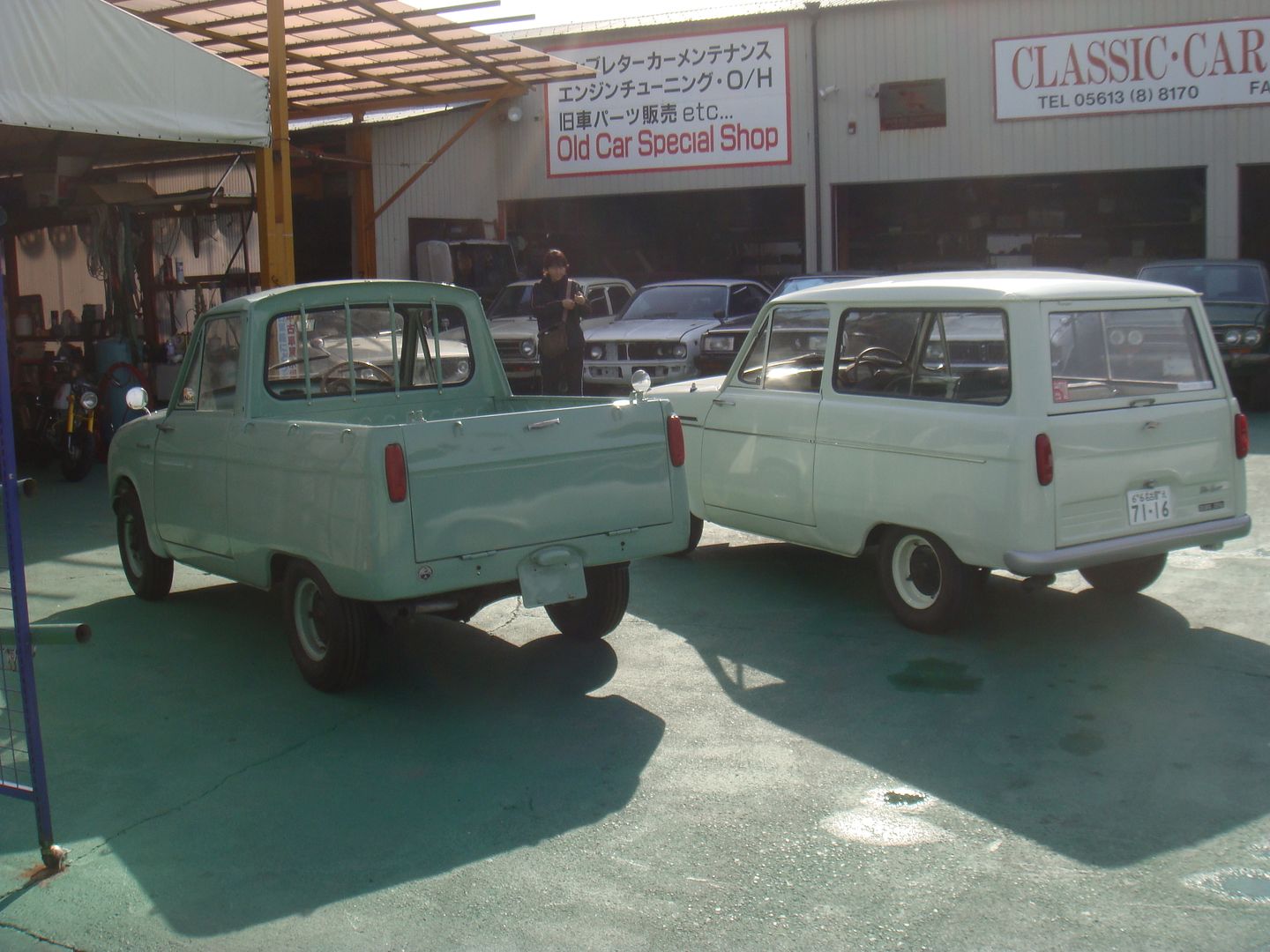 As it's an older molder, the interior is very different. Firstly, it's got a floor shift, something I wish I had (being 6' 3" means that 2nd, 4th and reverse on my column shift ram straight into my knee). It's also got just one gauge, a speedometer. Not sure how you're supposed to know when you're low on gas other than counting the kilometers traveled. It's all worth it for the turn signal lever and the high/low beam lever though.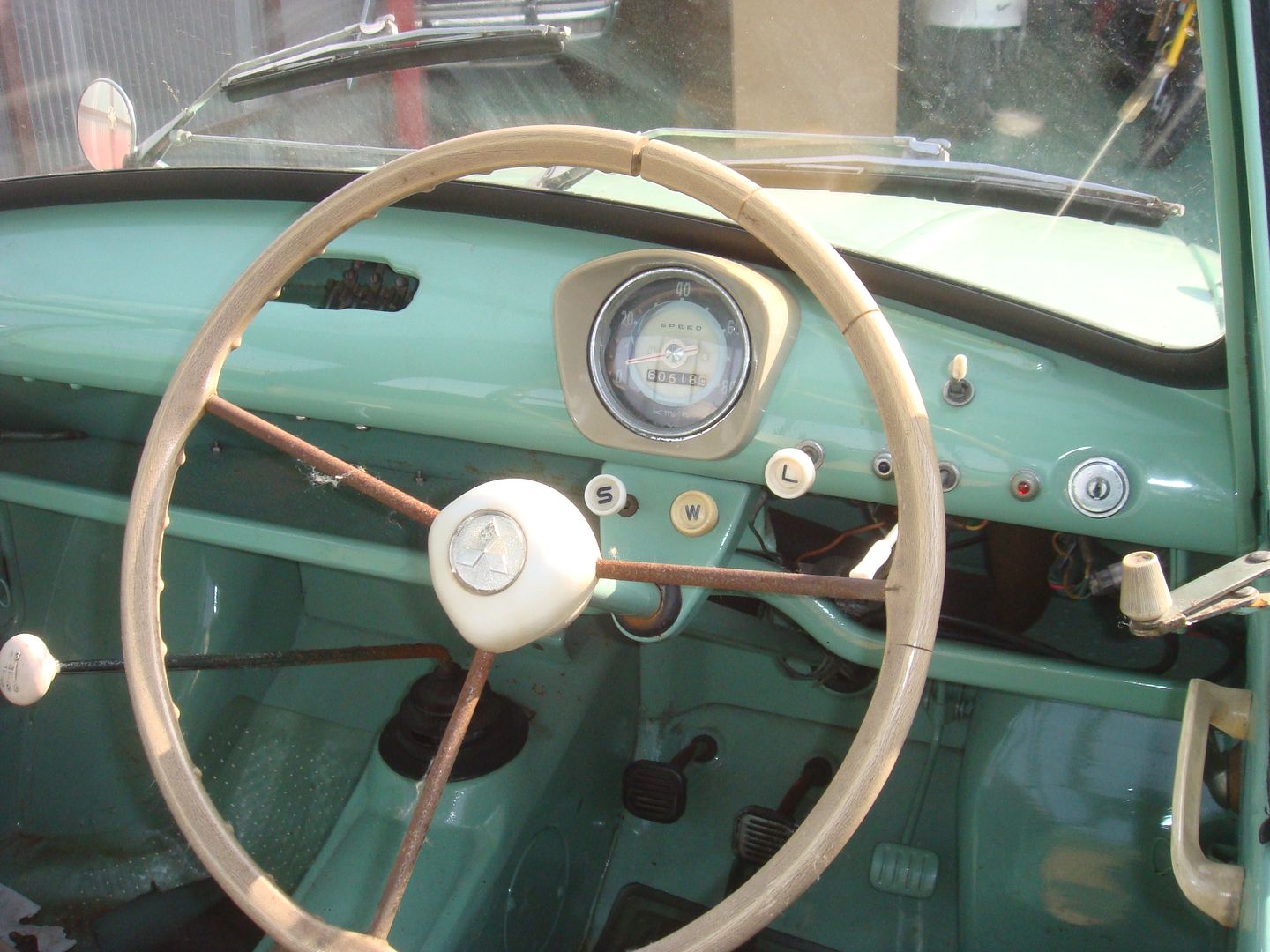 It's a little tighter inside than mine, but not by much. Leg room is about the same and head room is only slightly less. I could totally drive this with ease though, which is saying something considering how big I am. The seat adjusts by loosening up a wing nut and sliding it back and forth!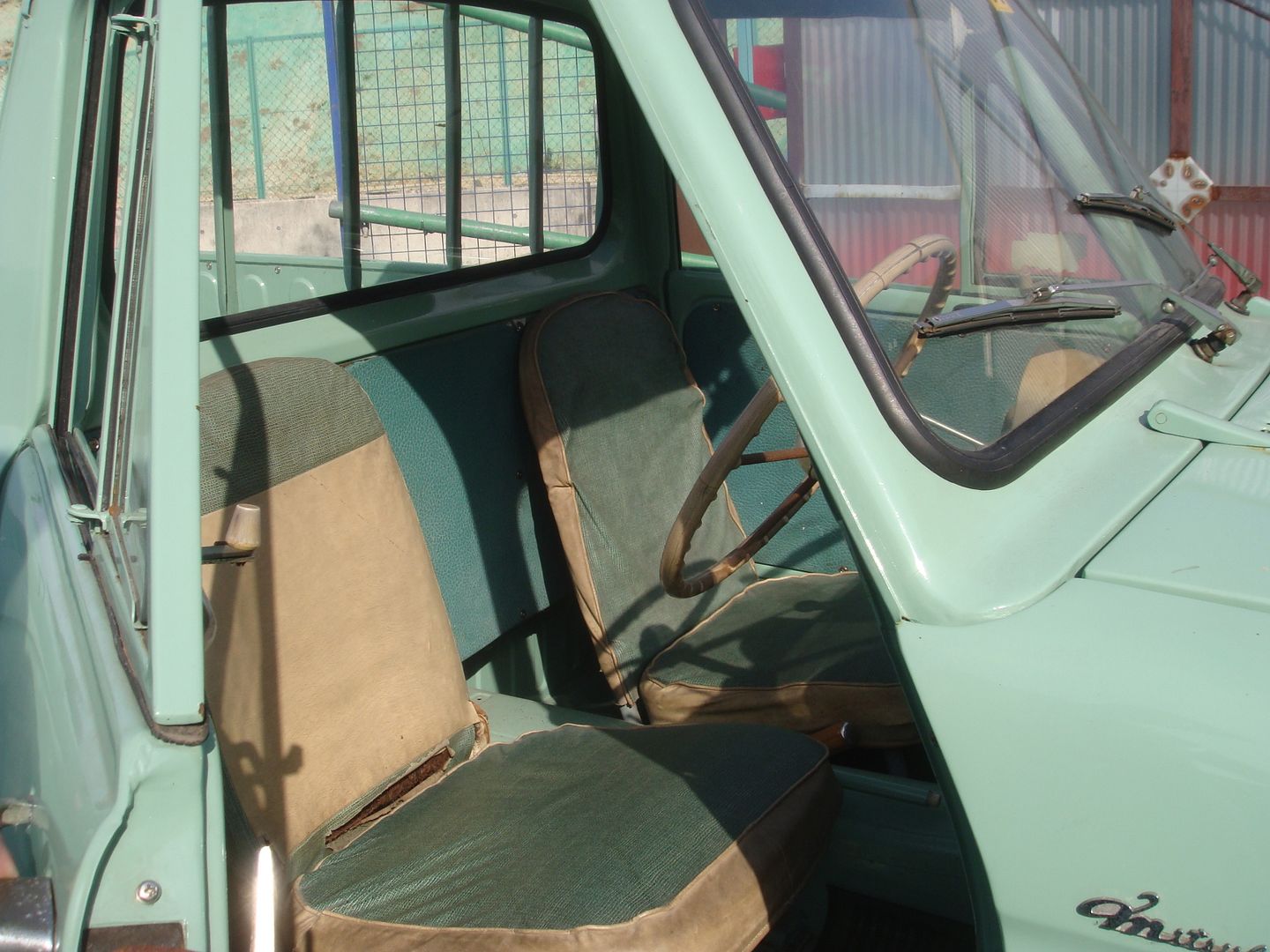 I'm fairly certain it has the ME21 engine as it is lacking an oil tank for the oil injection system on the ME24 (which means you gotta pre-mix it), so it only makes 17 hp as opposed to my 21. The engine bay was a bit gross and needed some serious love but I was told that if you hooked a battery up to it and said a few sweet words it would fire right up and run fine.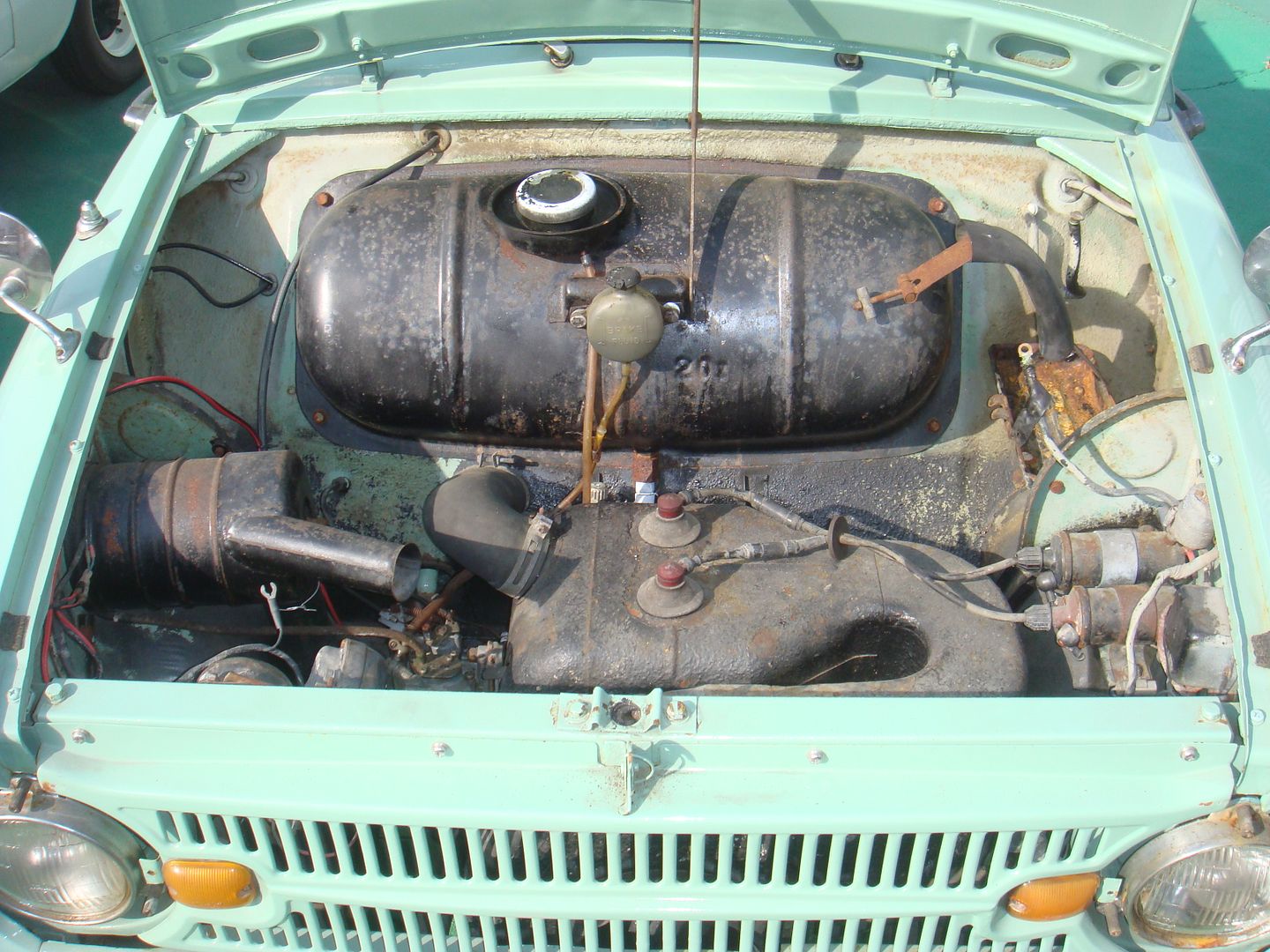 The carb is most definitely a different model, although still a Mikuni.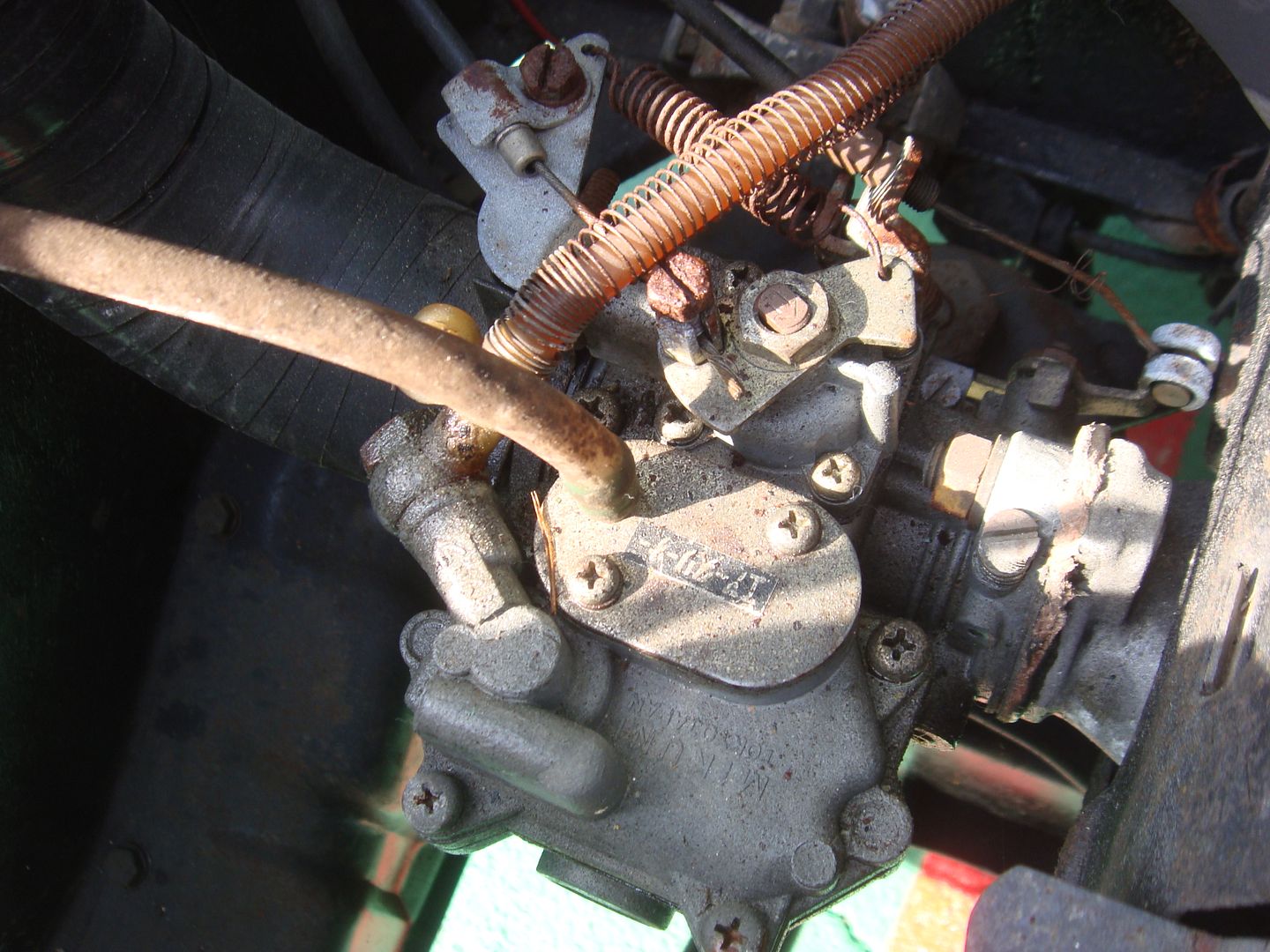 It does have quiet possibly the coolest emblem I've seen on a classic Mitsubishi though!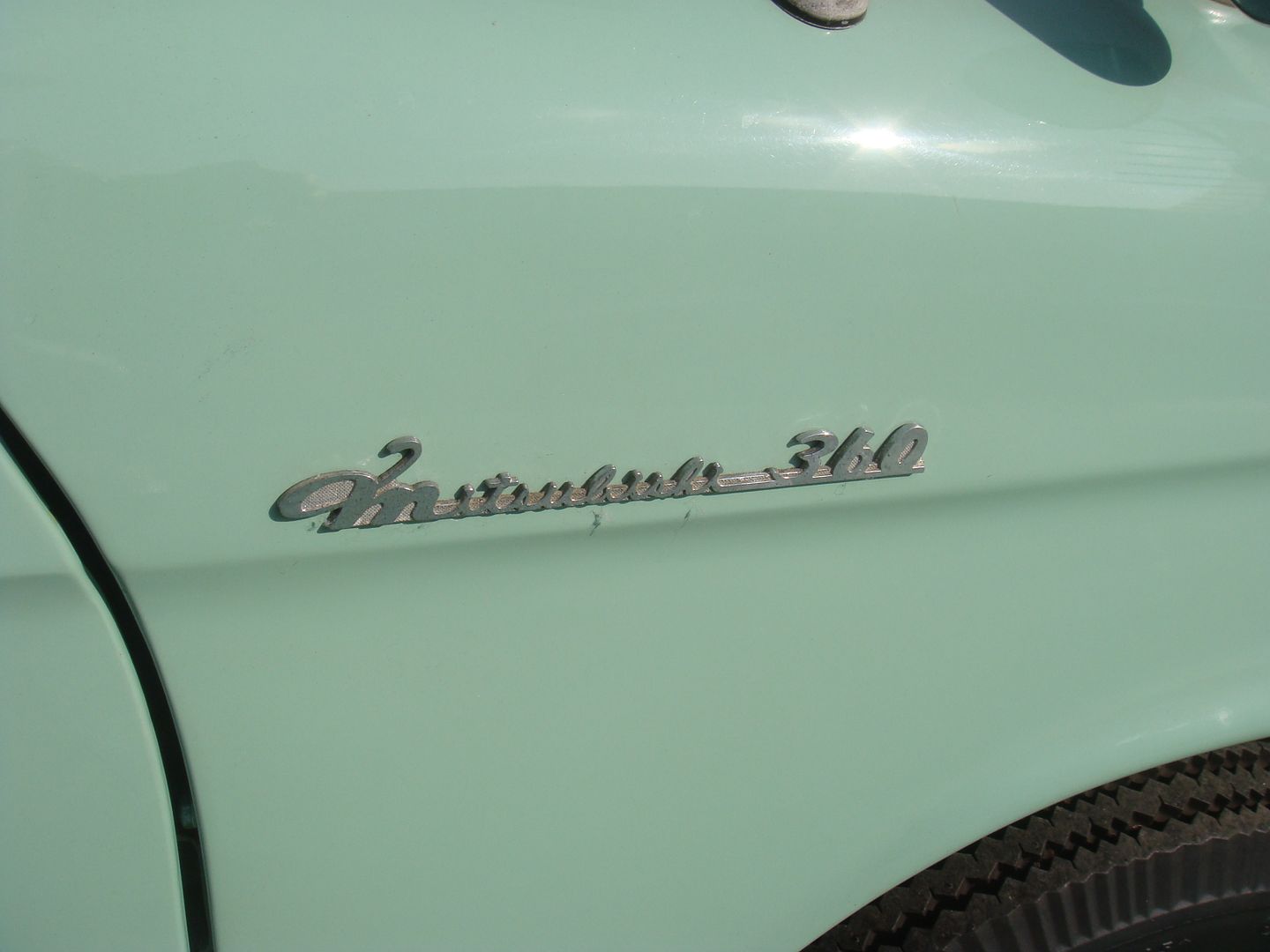 There was also this epic emblem stuck to the back as well!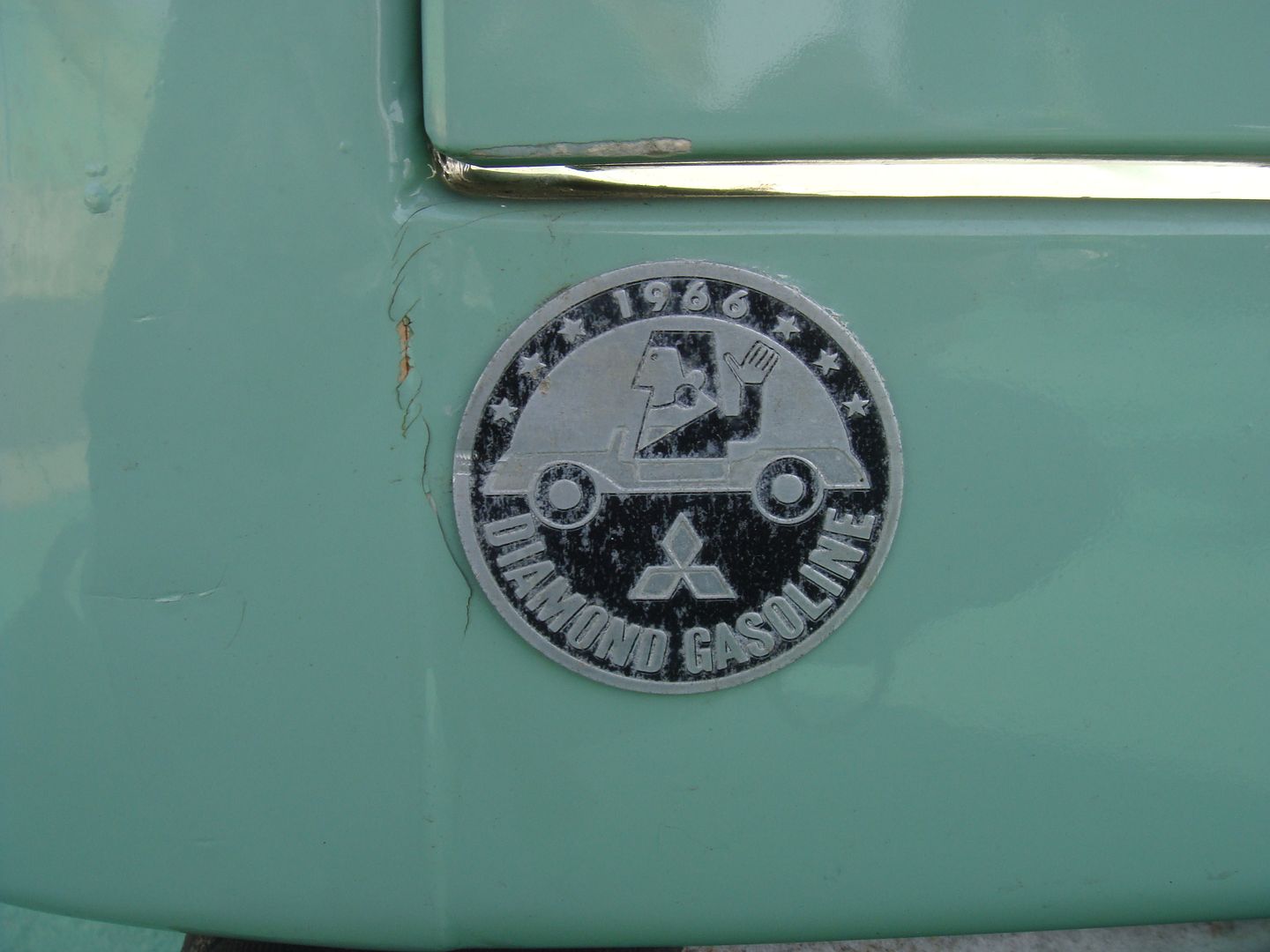 It needs a little love (a complete restore would probably be best to nip the cancer growing on the fenders) but it's a very solid base and seeing the two cars together just automatically makes me smile!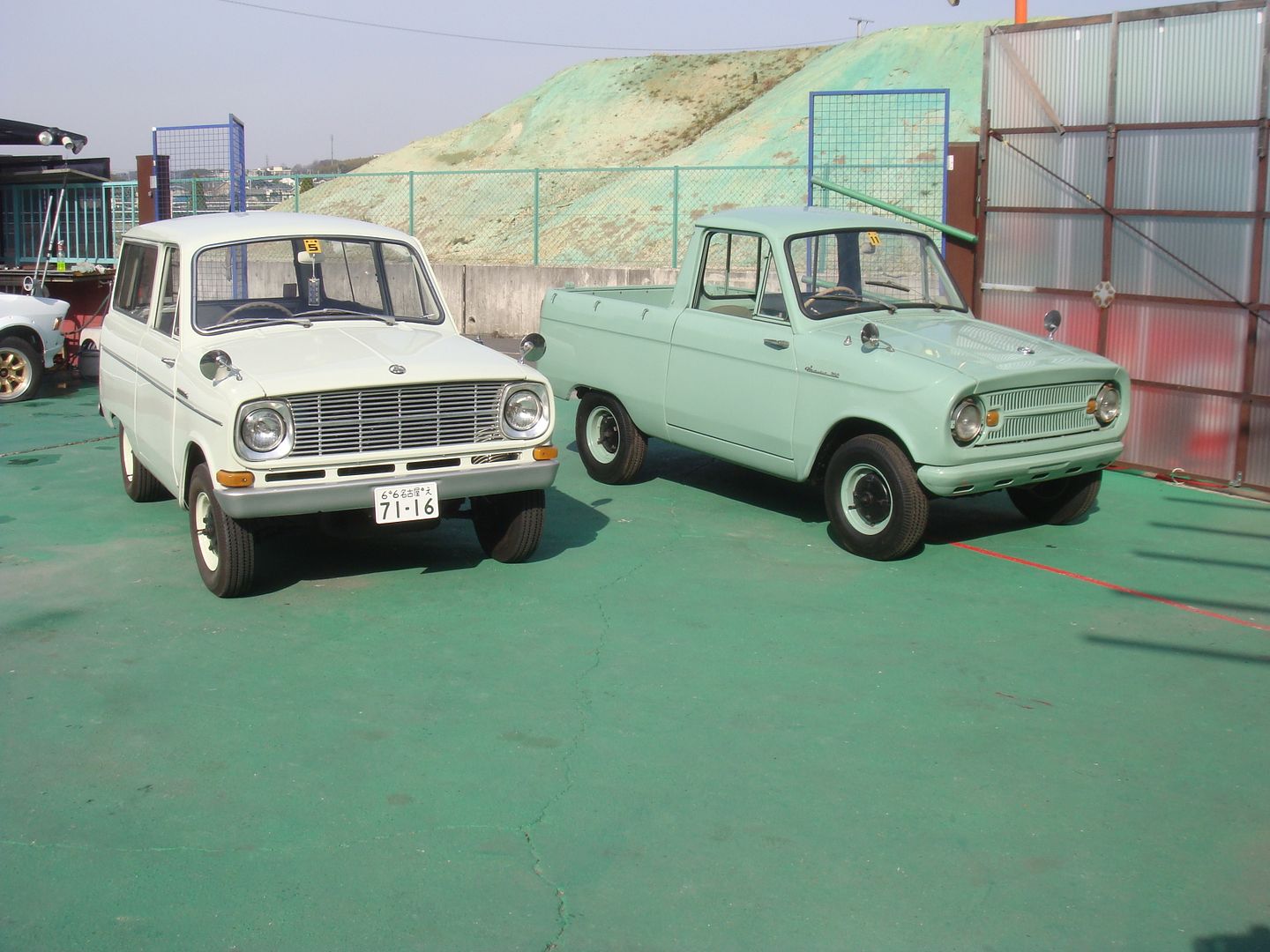 I don't know what it is, but something about these little Mitsubishi is just so awesome! I would love to pick up this truck and give it the love it needs, but I don't think my wallet could handle it (especially considering I've got another project coming in very soon).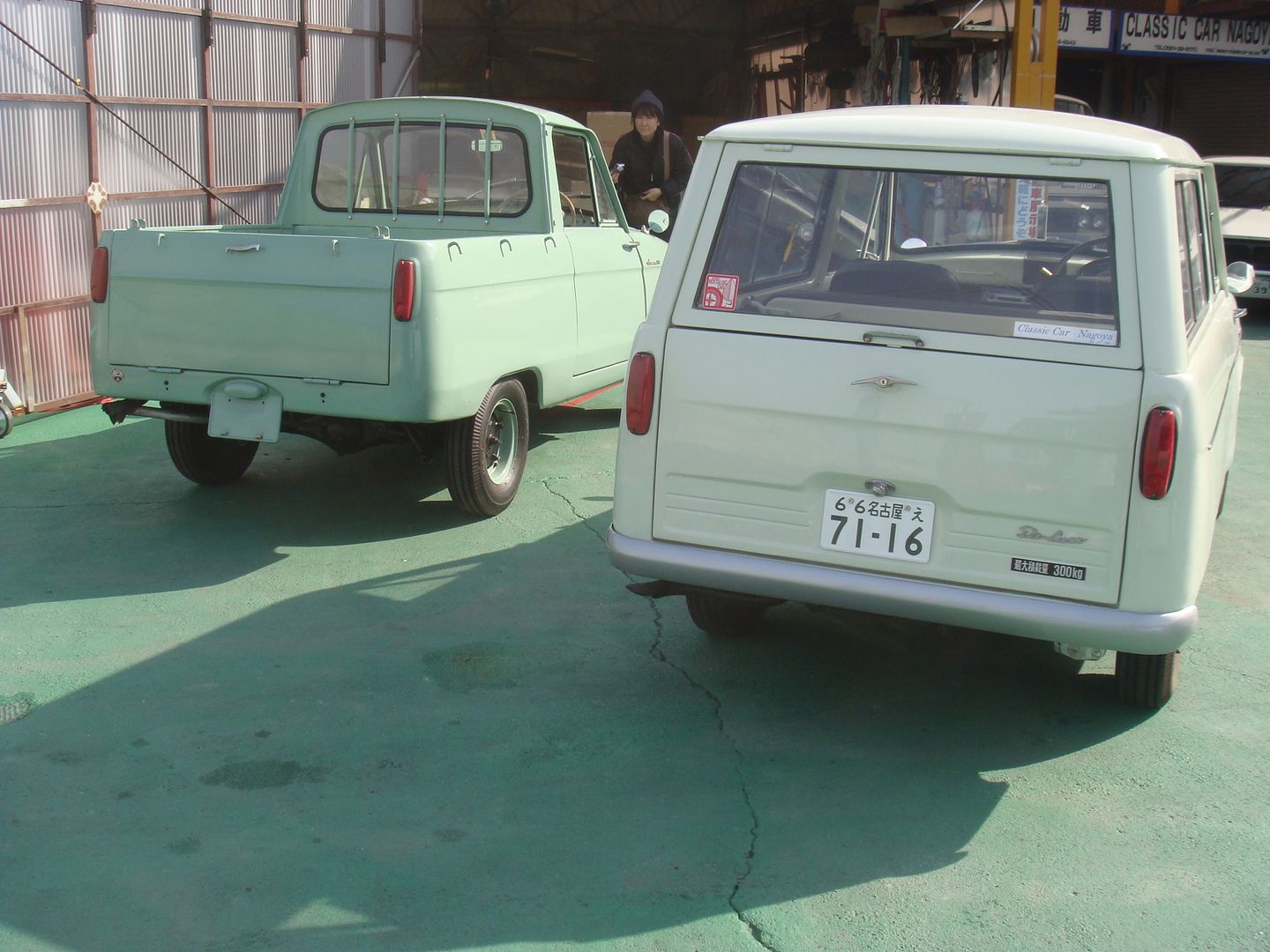 What an excellent set of cars!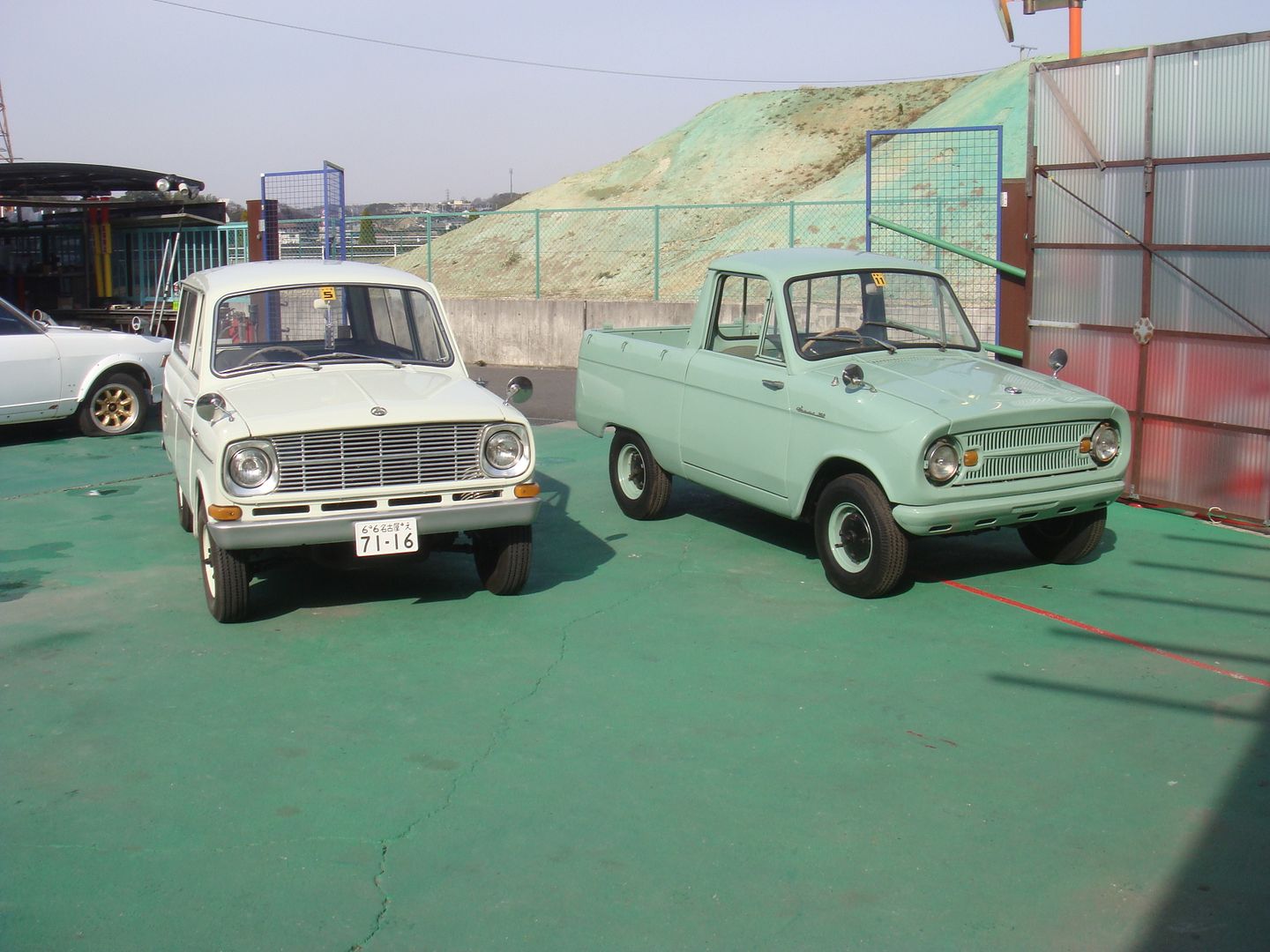 Hope you guys enjoyed the pics!
Cheers
David