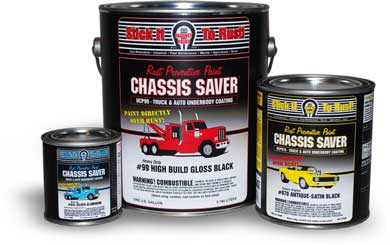 I've been hearing a lot of good things about this particular product. Just kind of wanted to see what people's experiences have been. Does anyone on here use this stuff?? It really looks durable and tough for all kinds of road conditions. The good: being that they claim you can apply over rusted areas (which I'm not comfortable with but some people are). They also recommend you can apply it to any and all vehicle undercarriages that you want to protect. Youtube videos also show it will not chip even when beat with a hammer.
The bad: once it is applied, it's not coming off. Sandblasting will require a few hours for small areas to remove. So basically, should therefore it should only be applied for the last and final restoration projects.
So, I'd like to see what everyone's experience is with this stuff.
http://www.youtube.com/watch?v=PG0S7KQzRvk