Threw it together today and it worked out perfect.
BEFORE
The tripod joint sits near the end of its travel threatening to come out if the engine were to shift a little too much. Possibly also causing extra stress on the drivetrain.
Ripped apart the old axle.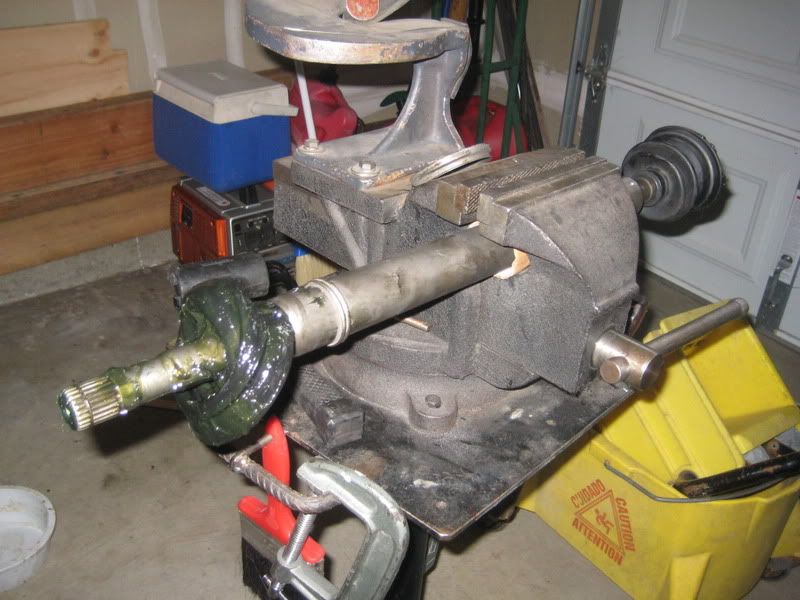 Cleaned the joints, painted the bar to prevent corrosion, then installed all corresponding parts with lots of grease.
Completed.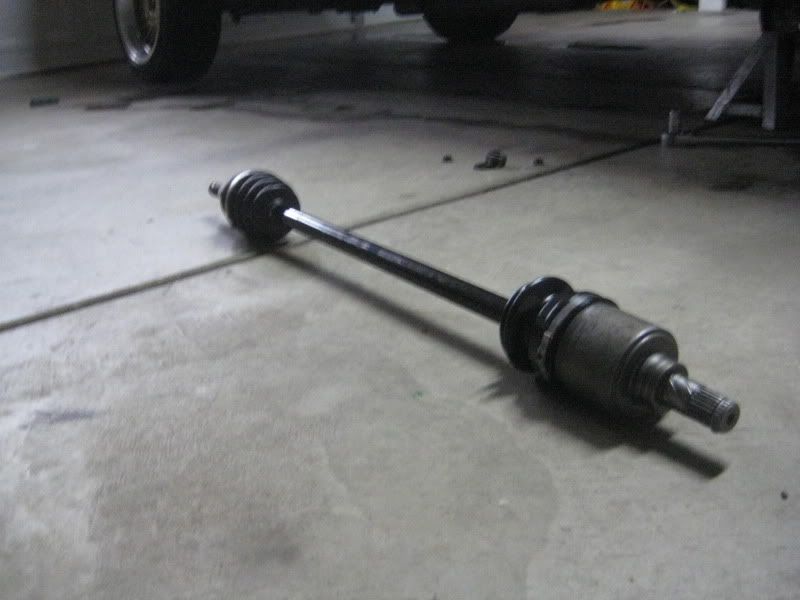 AFTER tripod joint now sits where it needs to now (test fit w/o grease)