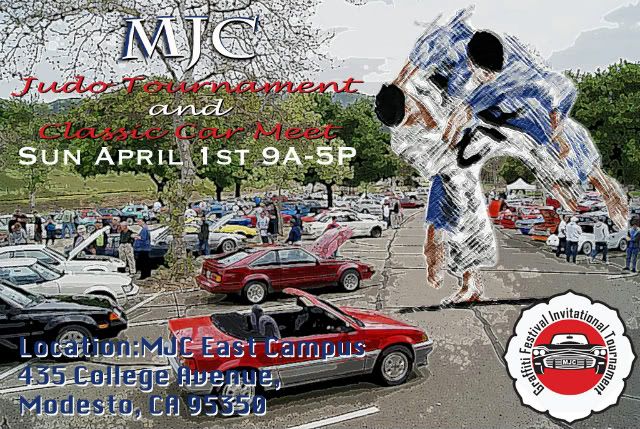 Hello everyone with two successful meets I've decided to go at it again for year three but this time with some major changes. This time I have gotten help from my Judo Club and combined our event to make 1 great event.
Hopefully you guys can attend this meet it should be fun even if there are not many attending seeing that there will be food and remember that these types of meet are around so we can share are common interest and exchange information its always nice to learn something new.
All Old School Japanese Cars are welcome to attend, but if your car is not currently running, just bring whatever you have! Come out and support your local Classic Japanese car scene Bring your Classic Datsun, Toyota, Mazda, Honda, etc. Come represent your favorite make and model.
No attitudes, No revving/burn-outs/racing will be tolerated!
Judo Weigh In and Registration Starts at 8:00am and will end at 11:00am
When: Sunday April 1st 2012
What time: 9:00am- 5:00pm
Location:
435 College Avenue
Modesto, CA 95350
http://www.facebook.com/events/262614927153480/