travmac79 wrote:
...so maybe it wont be so difficult to find parts for these things!
There aren't too many out here, either. I got pretty lucky one weekend a few years back: there were two of them, one with an almost brand new gray/black interior, and another with a lot of good tan/brown parts. I basically cleaned them both out and did my interior black and tan.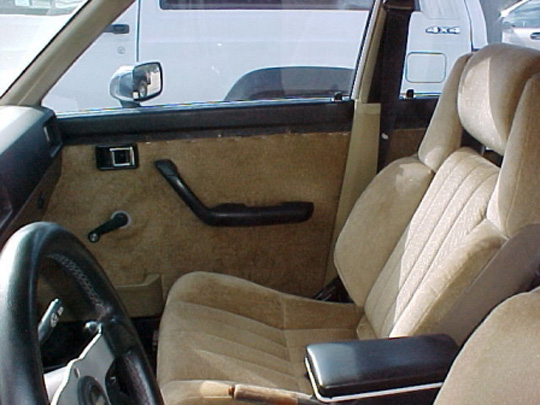 Also: 85 Celica GTS/Supra Sport Seats are a direct bolt in for these. You sit a bit lower, but they are nice seats and no drilling required. When I installed mine, the holes didn't line up where the stock seats bolted in. So I figured I'd pull the carpet back and drill a couple holes and sonofagun, there were threaded holes already there that lined up to the GTS seat!