gaijinshogun wrote:
Car behind the pickup is a?
Mitsubishi Debonair, naturally.
Quote:
Why is this a Bluebird and not a 510?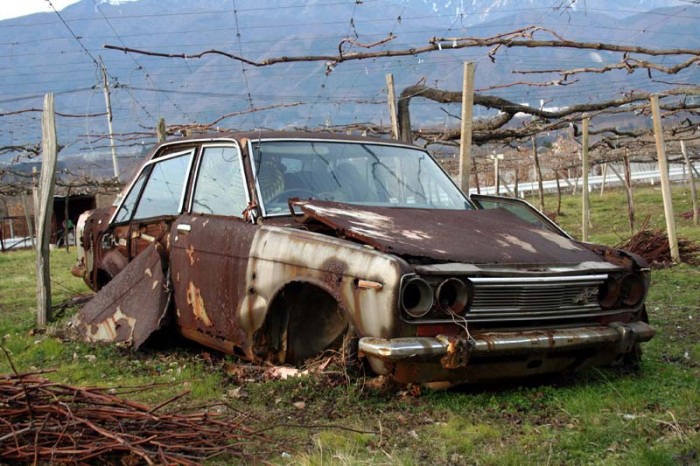 Like he said, RHD car, in Japan, equals Bluebird. It was only called a 510 in North America, not Japan.
Quote:
What is supposed to be on the badge on the front fender? Bonus: Wheels were sourced from?
Wheels are easy. Late 80s Cressida.
And betting the badge says "DELUXE".
Quote:
Why would you assume this car is NOT a USDM version? Why would you assume it's not a JDM Levin?
Can't be USDM, look at the bumpers.