A good roll is going to do away with the rubbing rear.
Honestly, with stock rear fenders almost anything but the stock wheels/tires will rub.
To go with either 13" or 14" wheels that are 8" wide in back you're going to either need pretty skinny tires (185s or less), or fairly stiff springs. Or both.
I fit a 15x8 +0 with a 195/50-15 on my last 4dr. Cleared the fender lip, but rubbed a bit on the inner door frame. Stiffer springs would have solved it.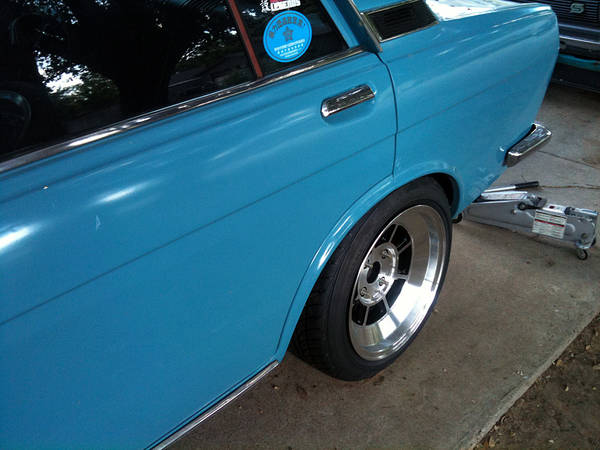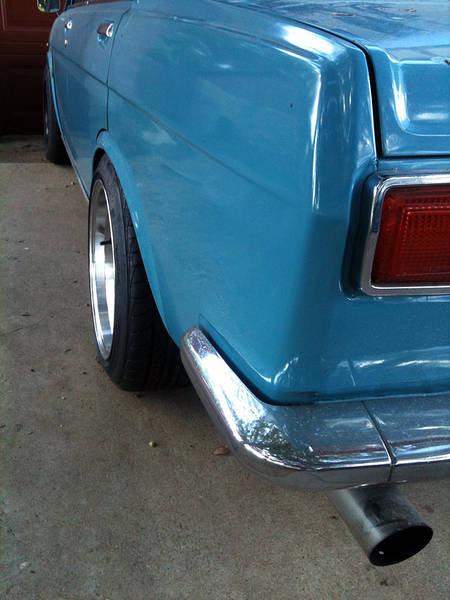 Those lips are rolled, and pulled about 1/4".
And something else I've been preaching for years that not enough people listen to...
ROLL THE LIPS
BEFORE
YOU PAINT THE CAR.