Was meaning to do a few things on the Hako in the past week, but the Luce has thrown its toys out of the cot and demanded some attention
One day I was driving along, I'd fitted a new battery but it had grown weaker and weaker, but I had to use the Luce so I kept driving it. Then one day I was pulling into the driveway and the engine started to stumble, the instruments grew dim, a few warning lights came on and it all seemed like it was really running out of electrical juice real fast. A bit of testing with the multimeter showed that the battery was only charging at 10.7V and but a little further investigation showed that there was no current drain with the engine off. So it was probably a dead regulator in the alt, or maybe the alt itself is toast.
Apparently a Ford Falcon (EL-series) alternator has twice the output, and is plug and play. Cool, so I go and get one, and....it doesn't fit. The Falc alt uses a multi-rib belt, whereas my S4 13BT uses a narrow V-belt. Righto...so I return it and order an RX-7 alt.
And when it arrives...ok looks promising...
But..err..the plugs are different.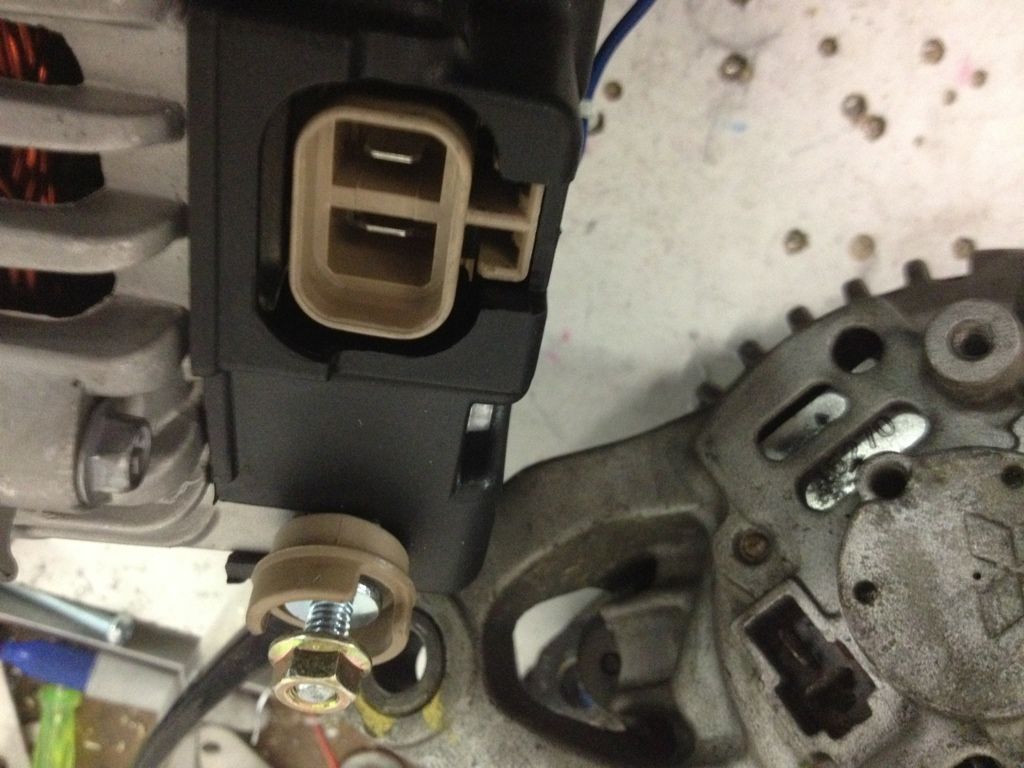 After some research, I discover that it's a S5 FC alt, whereas I need an S4 one. So I call my mate Simon from Zap Bits Electrical, and he provides some simple advice on how to make it work. Turns out that it's wired totally differently. The S4 has one wire that runs from Ign-on (that switches on the regulator inside the alt) and a second wire that goes to the dash charge warning light. The S5 just has a wire that goes to batt +ve and should be wired up like this. So you just tuck away the old alternator wiring and make up new stuff like so: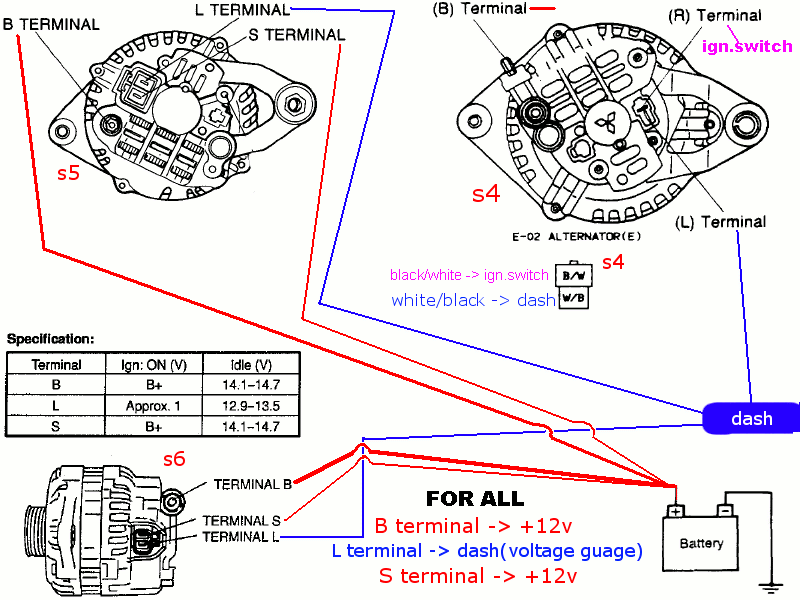 However, while that looks simple, the connection to battery has to be a "twin 8 gauge with 120 amp fuse or breaker. Field circuit 4mm with 15A fuse fed from battery was well." Now, Simon is an absolute legend, but I have no idea what any of that means
so I take the new alt back to Auto One and we pore over some catalogs until we find a brand that (rather helpfully) has a catalog that shows the shape of the plug, and eventually track down an S4 alt. Fast forward a few days and we get to the next chapter of AlternatorGate with alternator #3...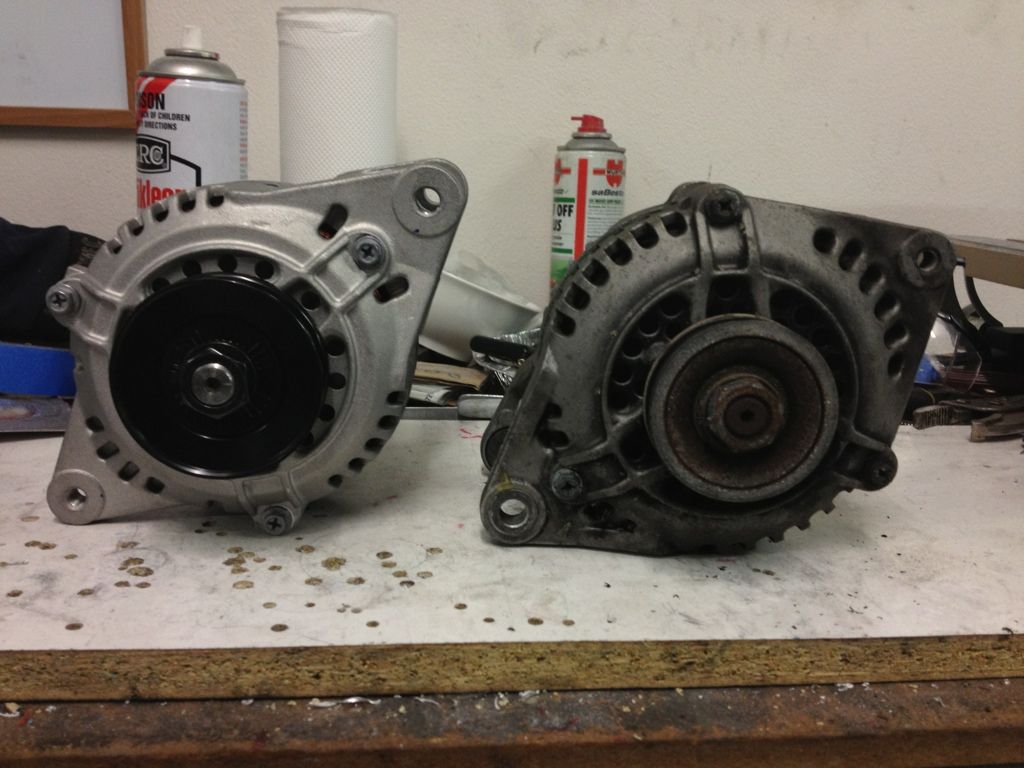 Superficially it looks great...but the closer you look, the more little differences you find
The new one has a slightly larger pulley, which means it'll turn a little slower, but I guess as long as it charges enough at idle, then it probably isn't a bad thing.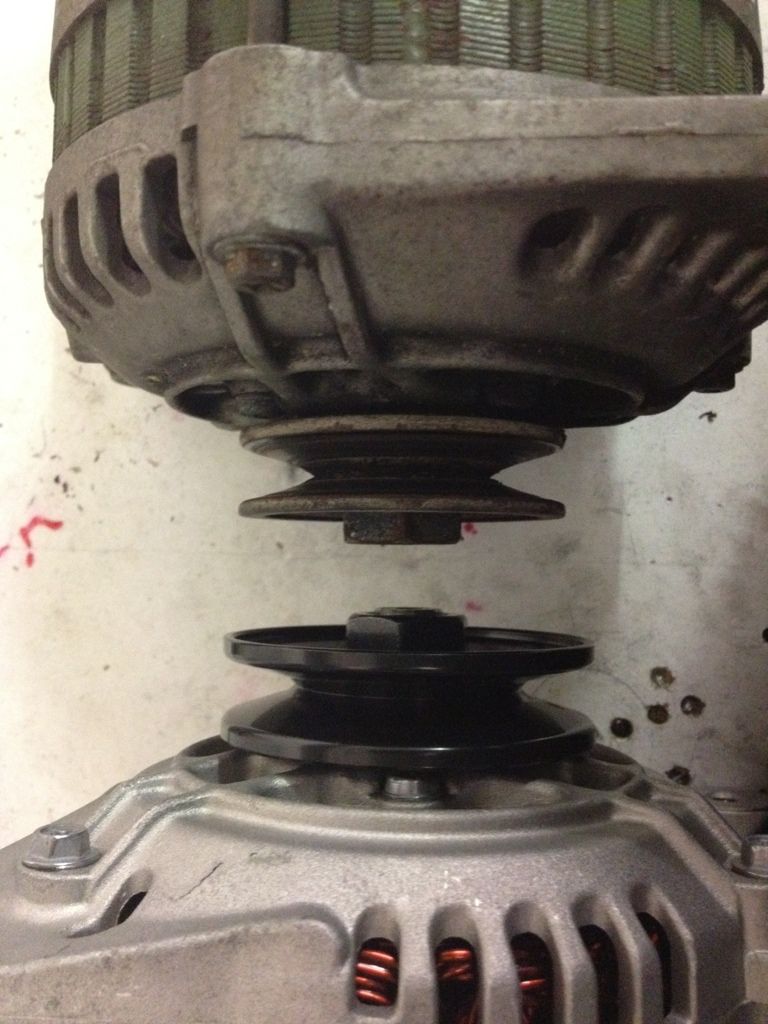 Then the distance between the mounting points on the new alternator were 1.5mm wider, due to the old one having a pressed-in spacer. After a bit of head scratching, I found a washer of the right thickness and slotted that in for a nice fit.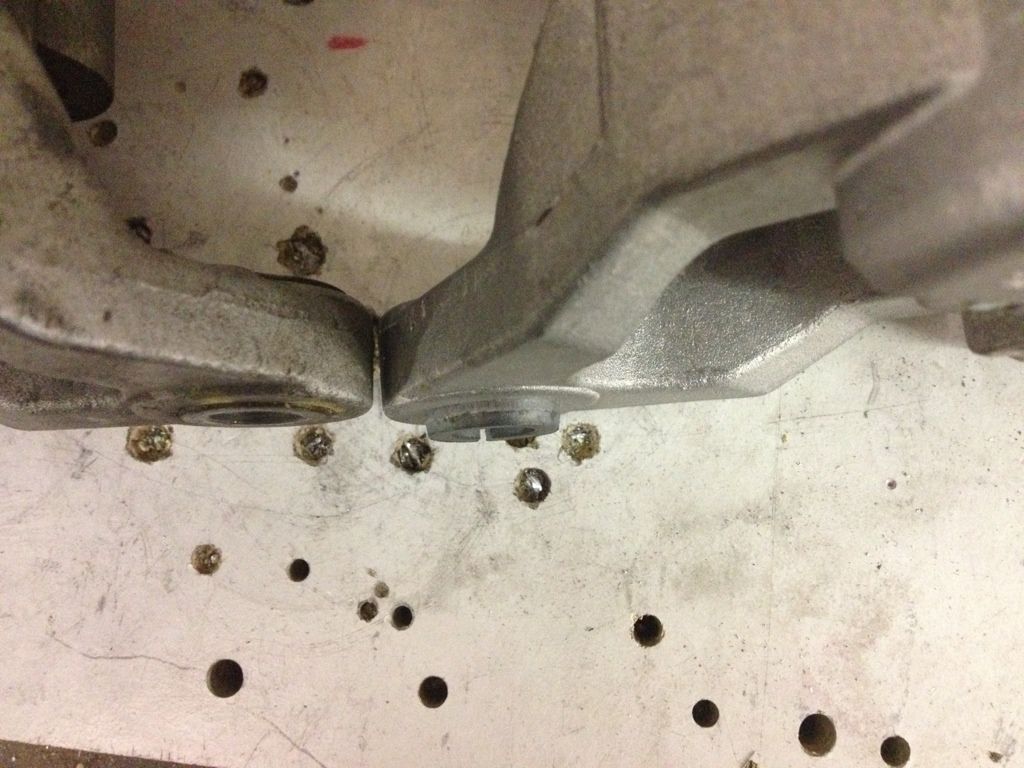 The new alt also has a threaded front mounting, which was easy enough to drill out.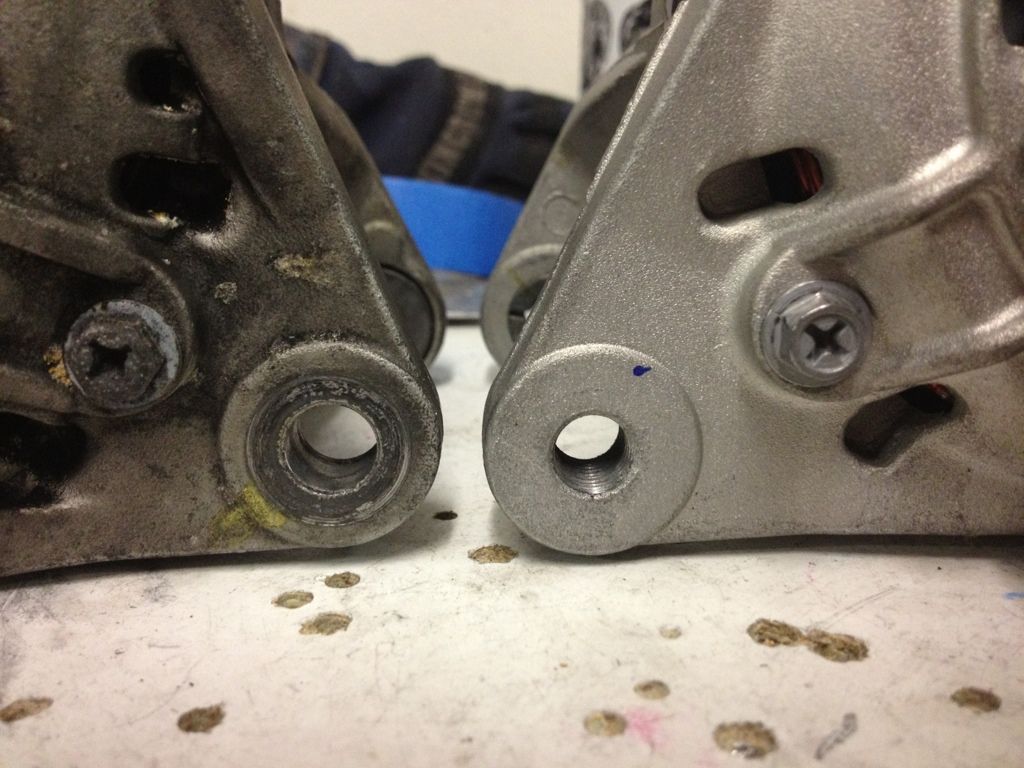 But after all that...it's in...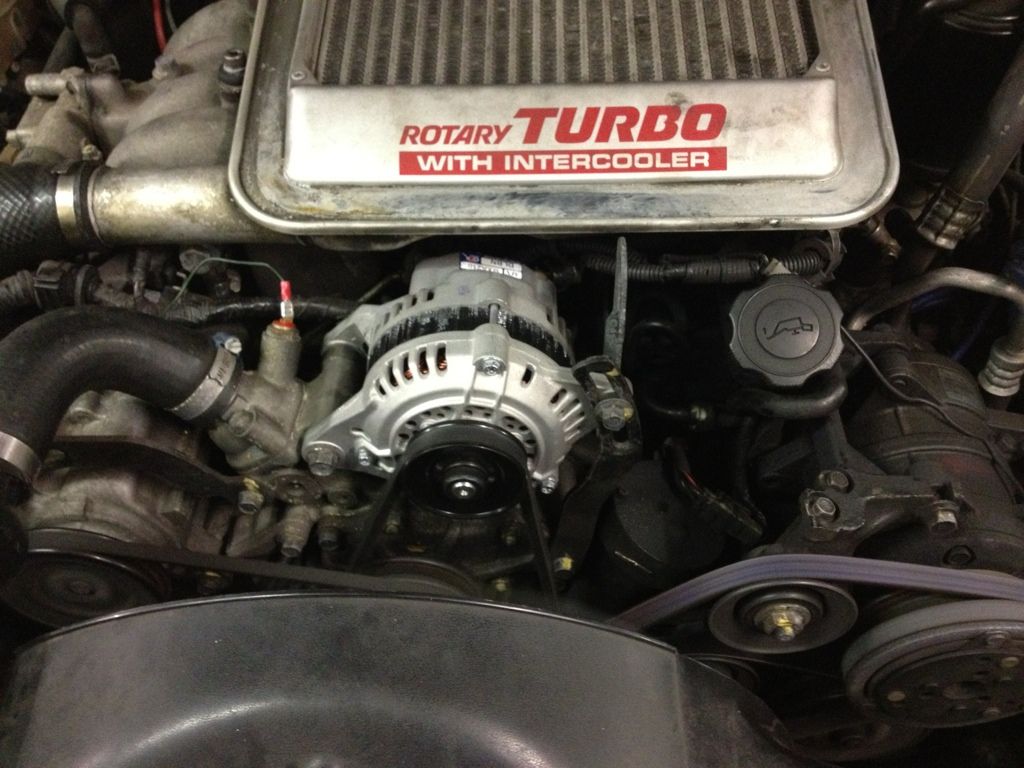 And is charging healthily at idle, so the bigger pulley is not a problem I suppose.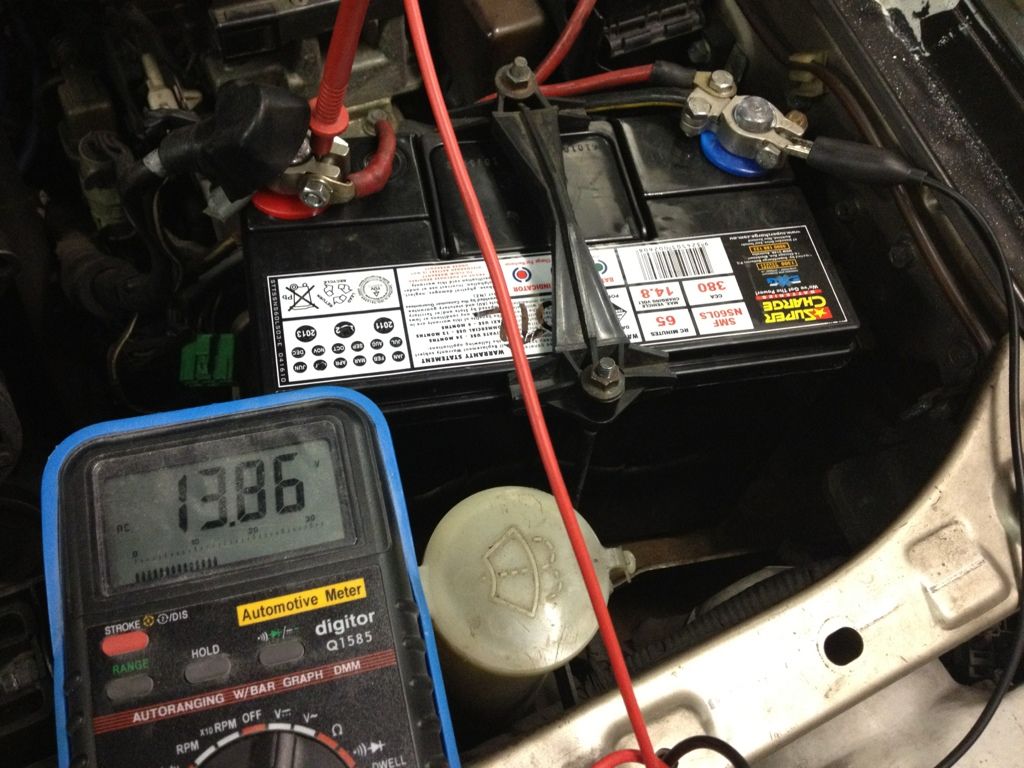 The only problem is...the new alternator is making a weird noise...like it's got a bad bearing *facepalm*. But, it's all working now and I'll drive it a little to see if the noise goes away (not holding my breath). Who knew that changing an alternator would be such a hassle? With the Hako, I generally just assume that parts will be hard to source, and so I would have just taken the old alt to an electrician for rebuilding, but I figured since the Luce just has a 13BT RX-7 alternator, that sourcing an aftermarket one would be easier
But after this experience, I reckon I'd just have gotten the old one rebuilt with hindsight. After chatting with the Auto One guys, it seems that replacement alternator are a constant source of hassle for them. Not only do they have to deal with hardware changes during the model's lifecycle (eg from S4 to S5 FC3S) but sometimes a manufacturer will change suppliers for seemingly no good reason, and so there will be several alternators which will possibly fit for any given year. \
Live and learn I suppose...I might try adjusting the alternator belt to see if it makes any difference but might have to take the car over to Auto One and let them have a listen, and maybe order a replacement one *shakes head*
While the Luce was in the garage, I figured I'd remove the 15mm bolt-on KICS spacers from the front. I'd replaced the old 215/40 Federals with some good 205/50 Michelin Pilot Sports I had lying around, and they were a bit chubbier and bigger in diameter. So on full lock, it would rub on the guard liner, which was not only annoying, but behind the guard liner on the left side are the a/c lines for the fridge, and I can't let those get damaged
Off come the spacers, and I have this handy-dandy tool for bracing the hub while I undo the spacer bolts. These were fitted 6yrs ago, and so I was expecting them to be frozen-on, since they get the differential corrosion between the steel nuts and the ally spacer.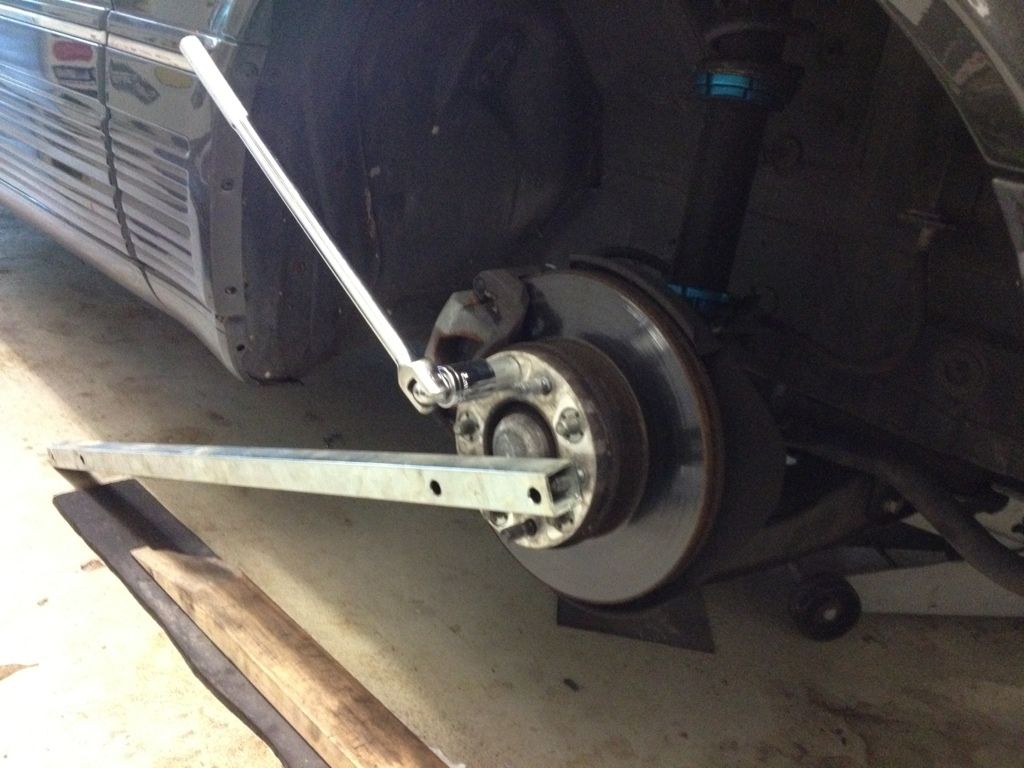 But when I fitted them, I'd put a smear of nickel anti-seize between the surfaces, so they came off easily. Sometimes the prongs just shear off.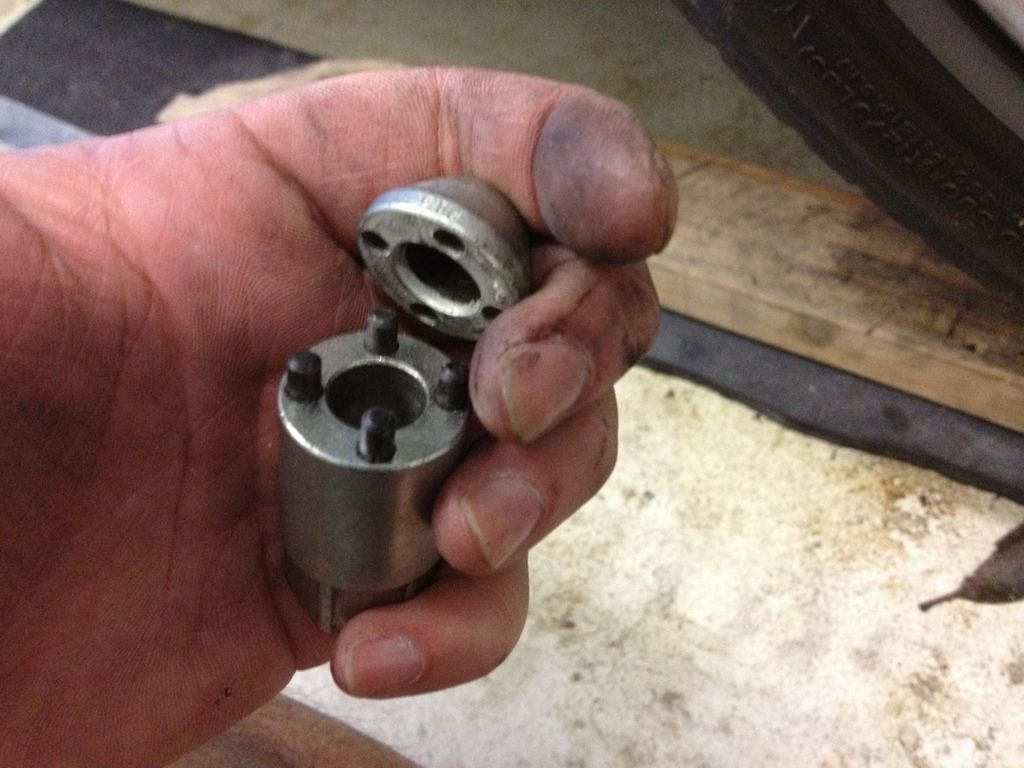 And off they come!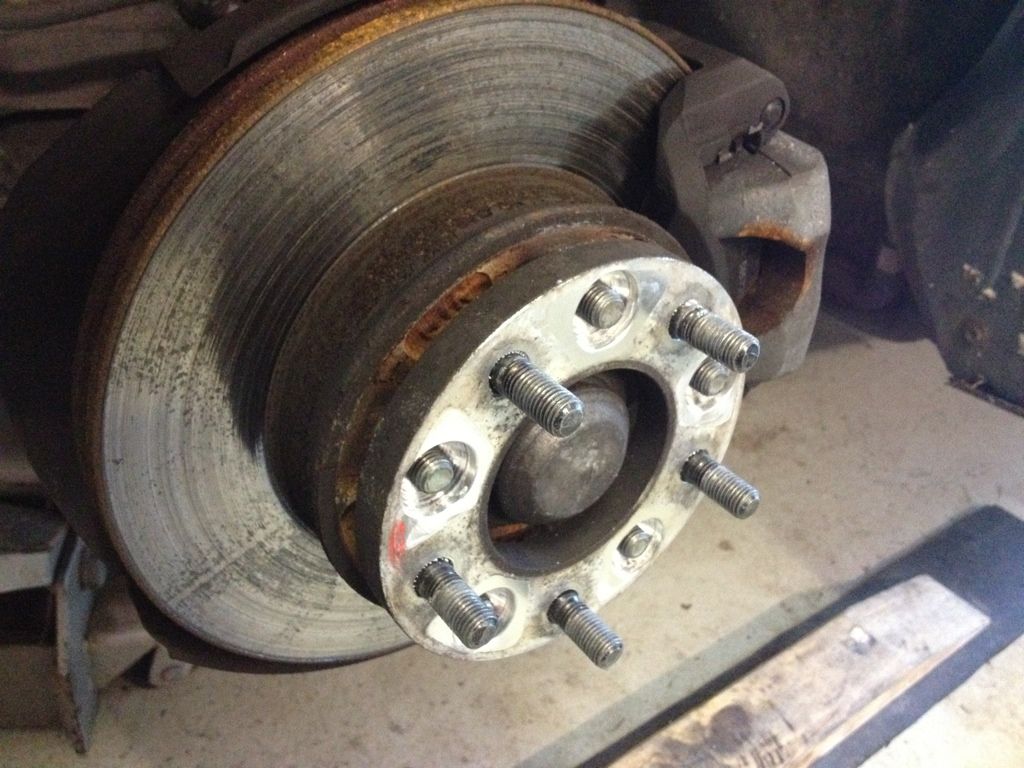 The fitment with the spacers was pretty spot-on, so without them I do have a tiny bit of offset-fail...but hey it doesn't rub anymore