First big update for the year, I hope to show off a complete interior sometime soon. I have lots of goodies waiting to be permantly installed. Everything from very nice door trims, seats, dash board, consoles etc etc. The little things always slow you up though.
Hood lining laid out in sun to iron out all the wrinkles from being wrapped up fo so many years. Pic 2 giving it a good scrub before installation. Its an original hoodlining that I got for free with other parts a few years ago. It has a couple of nics but aside from that it perfect.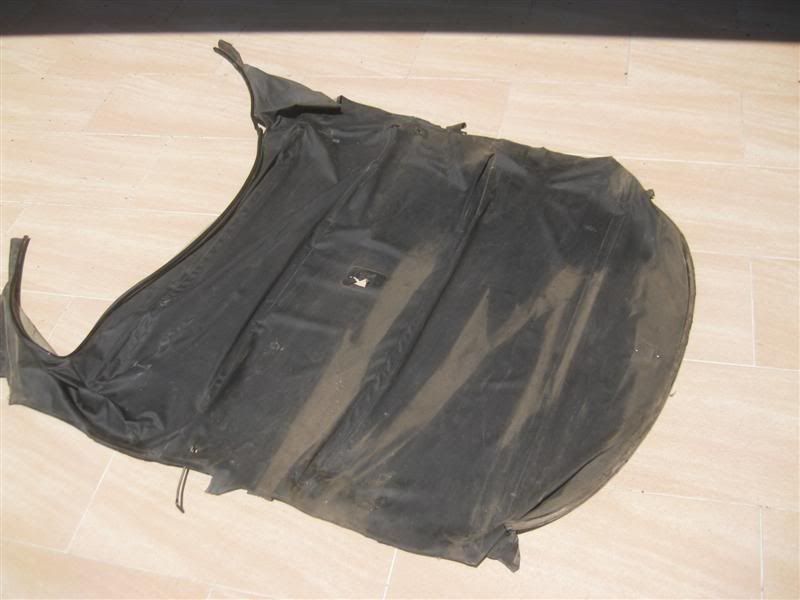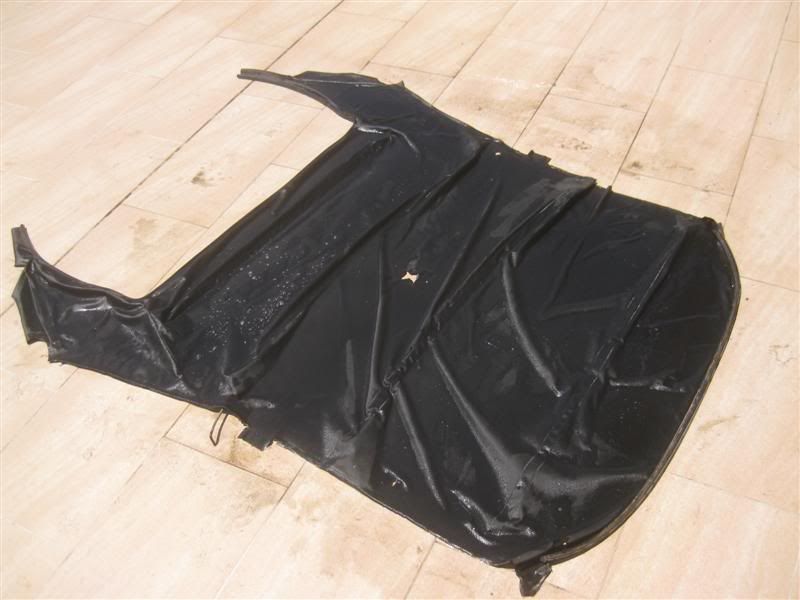 Laying out the original underlay and then bonding it in place with some Sikaflex which is non corrosive. You can see where Ive gone around the turret seams with wax.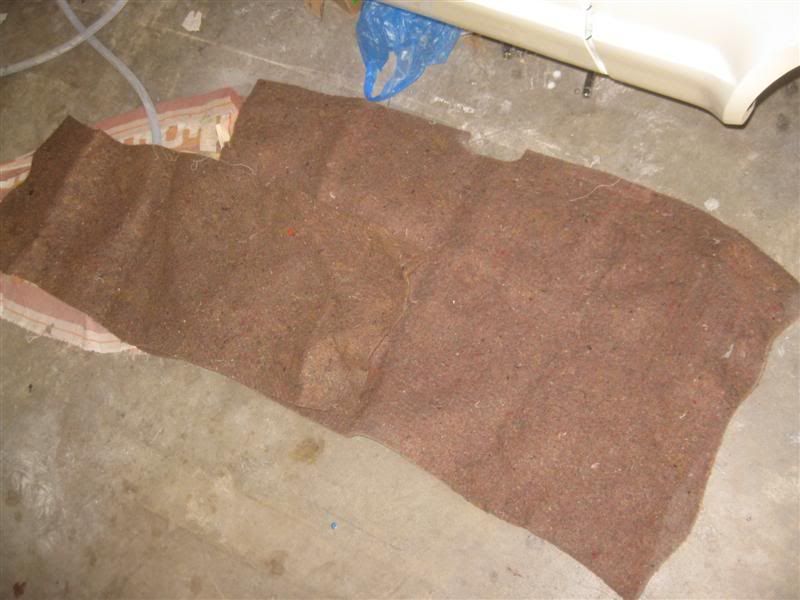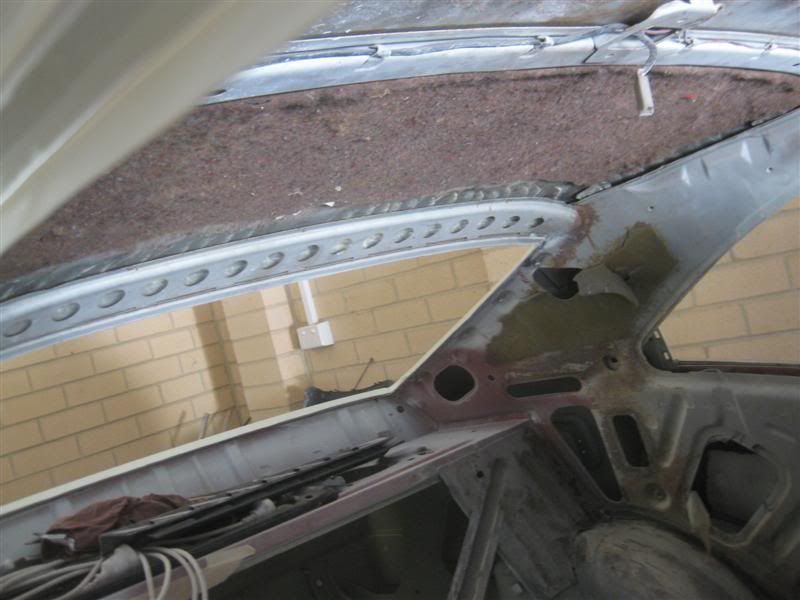 A couple of nics that Im repairing. They will never be seen. Basically I glue a thin foam strip over the nic and its done. The hood lining only had 2 little marks like this. I intentionally chose to use an original item over a new one. The original ones are easy to fit and you'll never get the heat press marks from a local trimmer. If they will do it you'll be paying big dollars. The only decent heat pressed trims I've seen that look good are Phils Doortrims. I've seen other more expensive ones made which arent nearly as good in my opinon.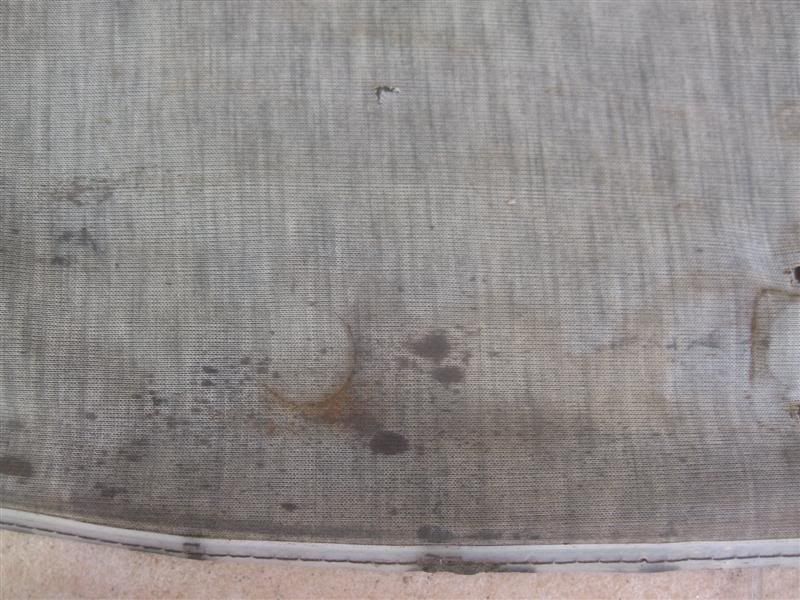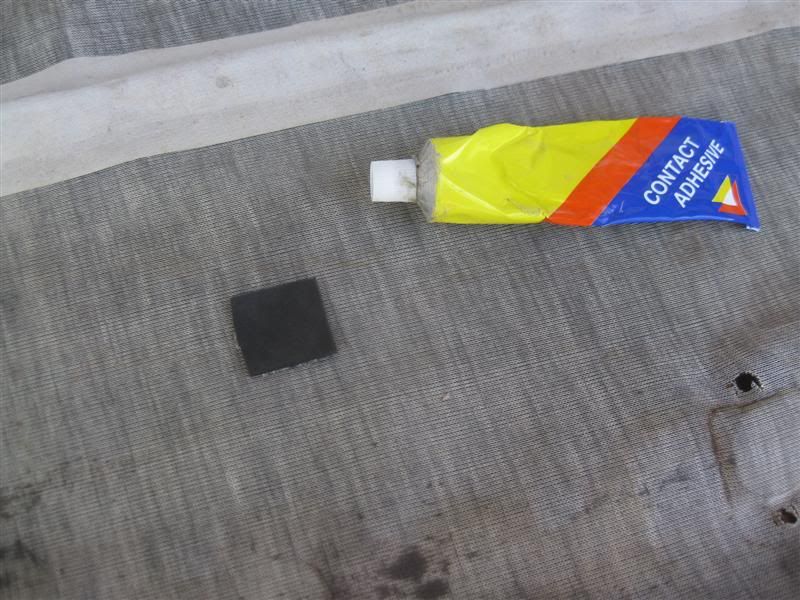 Same goes for here and then its ready for installation.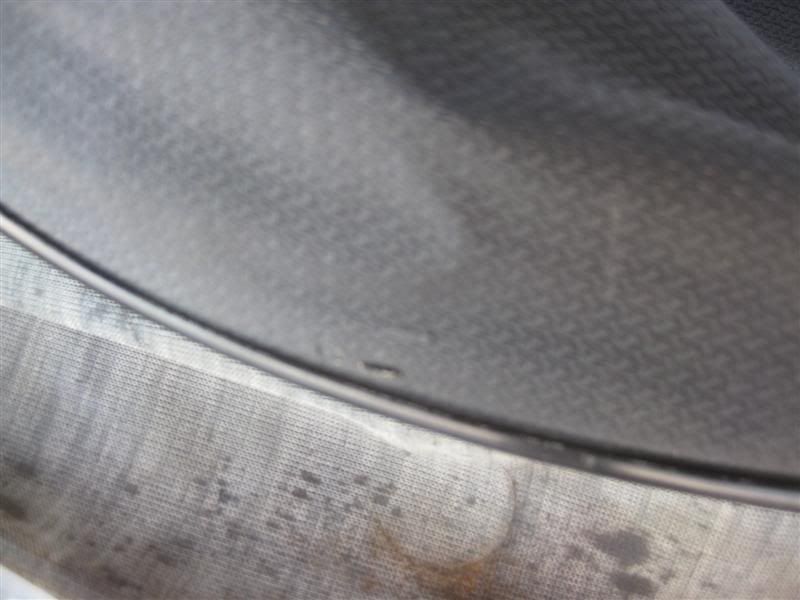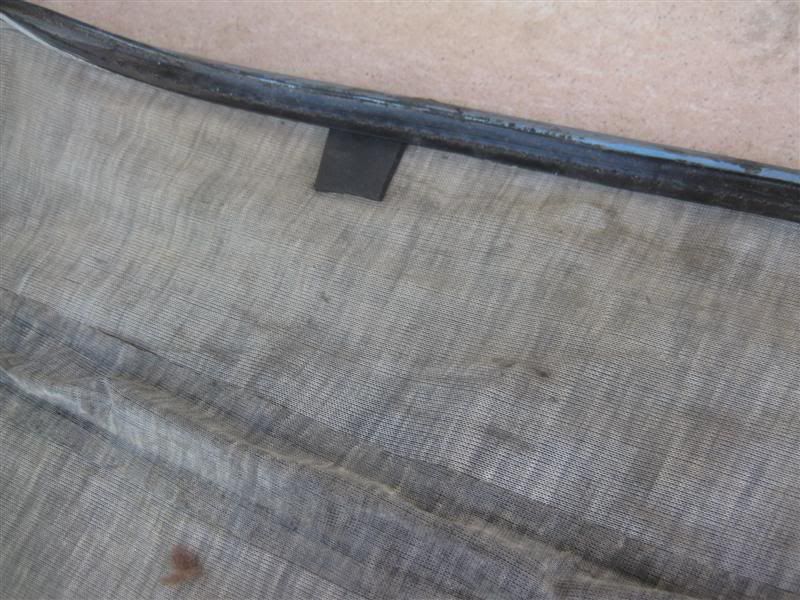 I Sikaflex the rest of the underlay into place. Mental note: do not raise your head against the ceiling of the roof with Sikafex about. I had a heap of glue in my hair for a good 2 weeks ! Pic 2, spead the lining out for the retaining rods.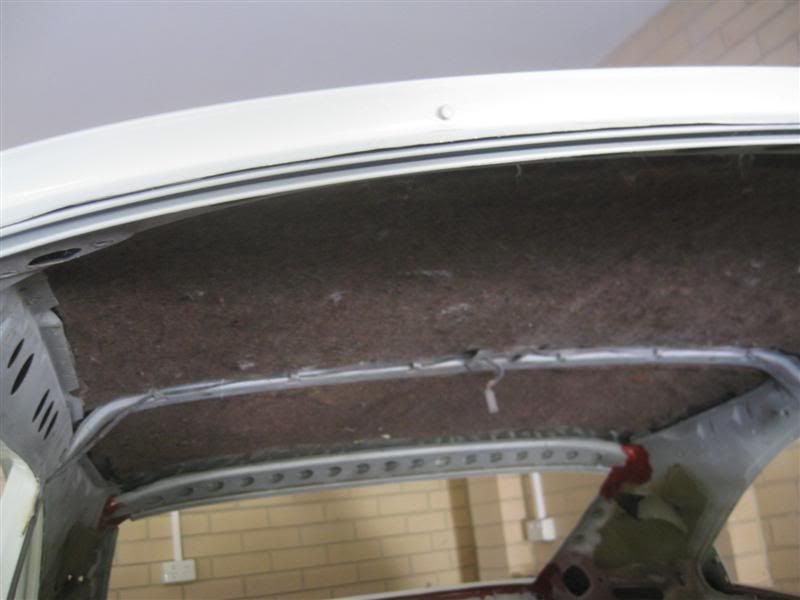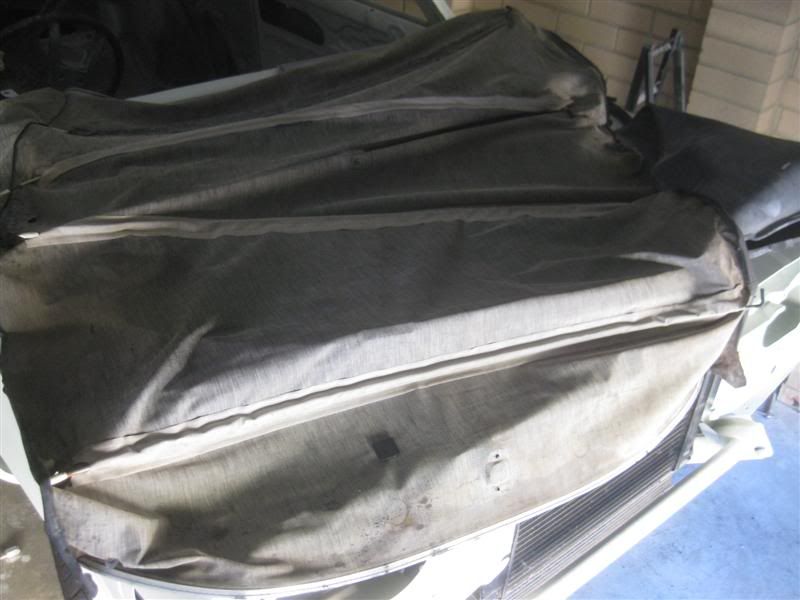 Hoodlining in place, will need another good wipedown once all done. I also brushed some KBS sealer around the seams where the replacement panel was installed. This is where I believe POR and KBS has it's place. If I didnt have any I would of mixed up some 2K epoxy instead. Pic 2, probably went a little too far plating the door rods.... only did them I think because I was in a rush to drop everything off to the platers and didnt have to seperate parts.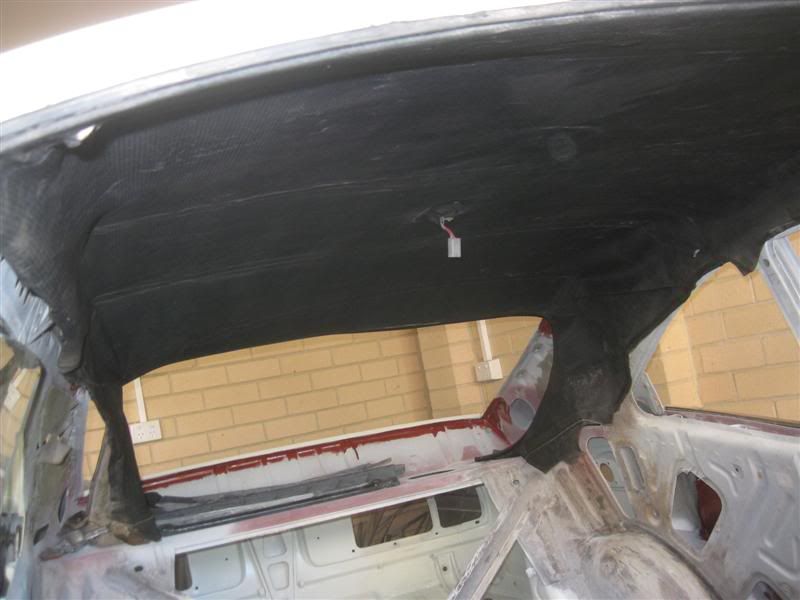 New hardware makes things easier and using tap and die for cleaning up old threads. Pic 2, corner triangle section installed.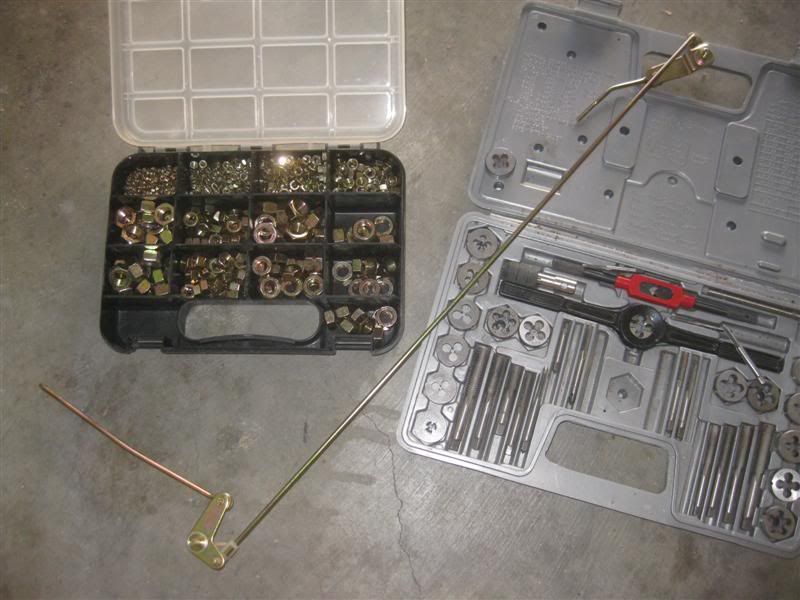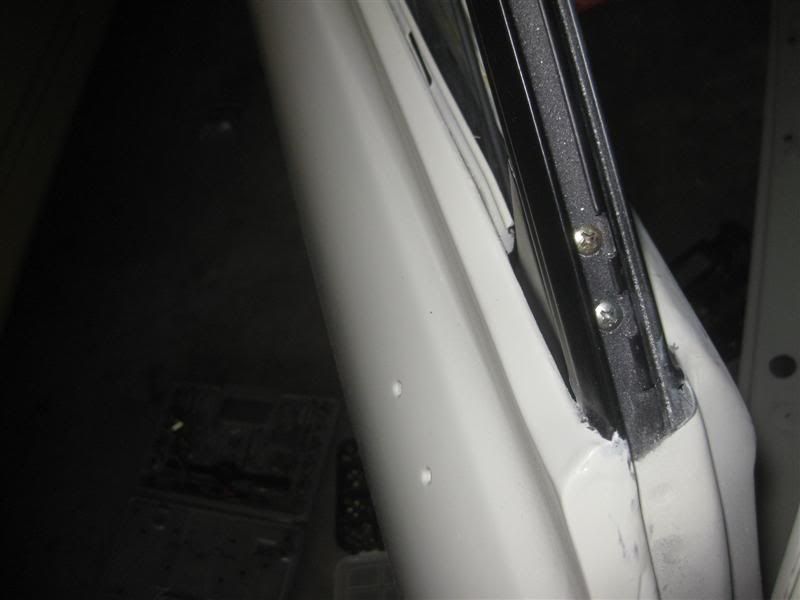 Bailey channels installled as was lock mechanisim. Locks where degreased and lub'd before going in.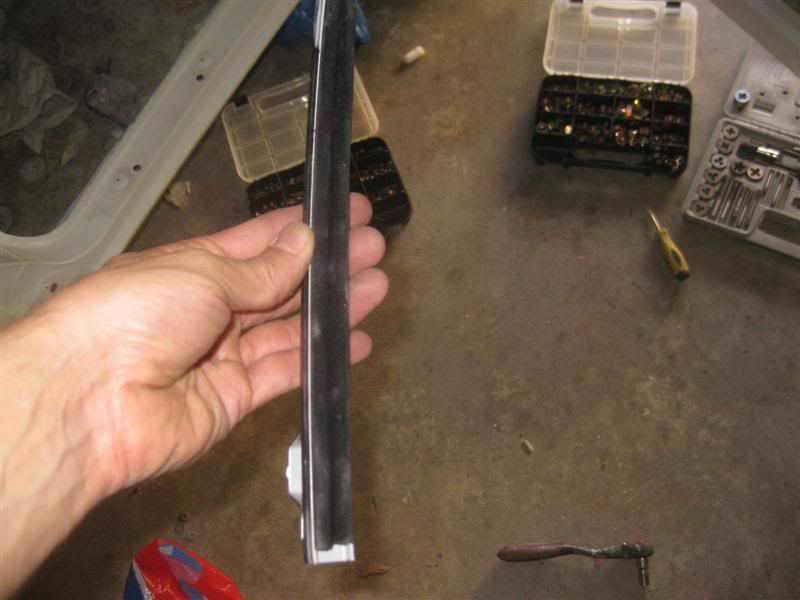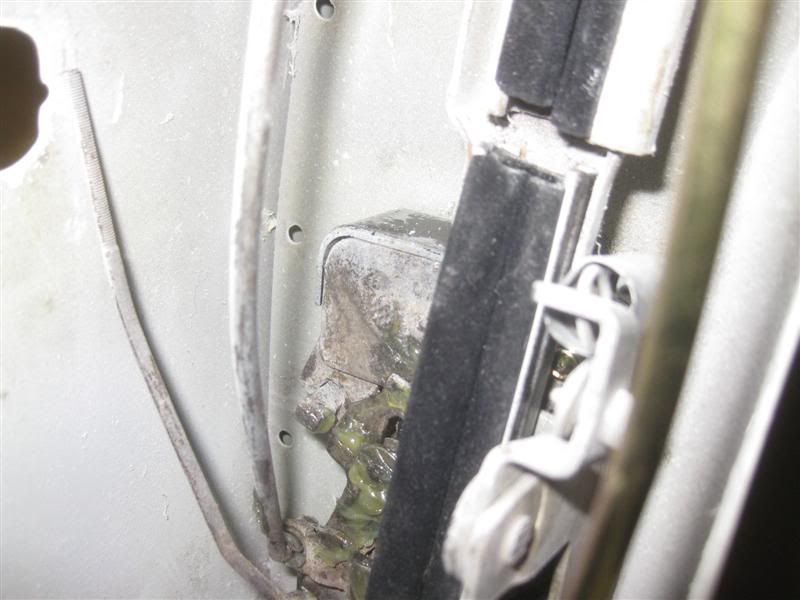 Screws and bolts replated. Pic 2 feeding down the bailey channel into the guide rail.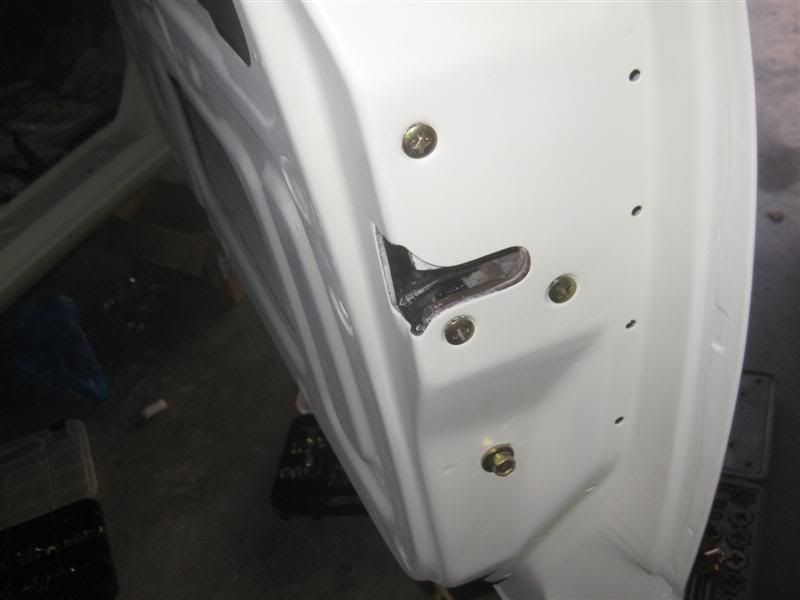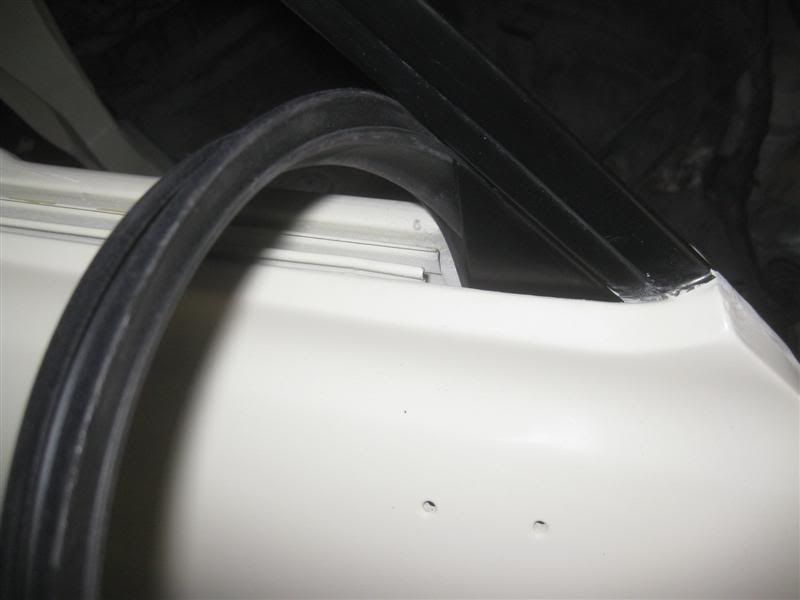 Takes a bit of time and things can be a little tight but nothing hard about it. Pic 2 temporary bolt screwed into front rail to hold everything in place.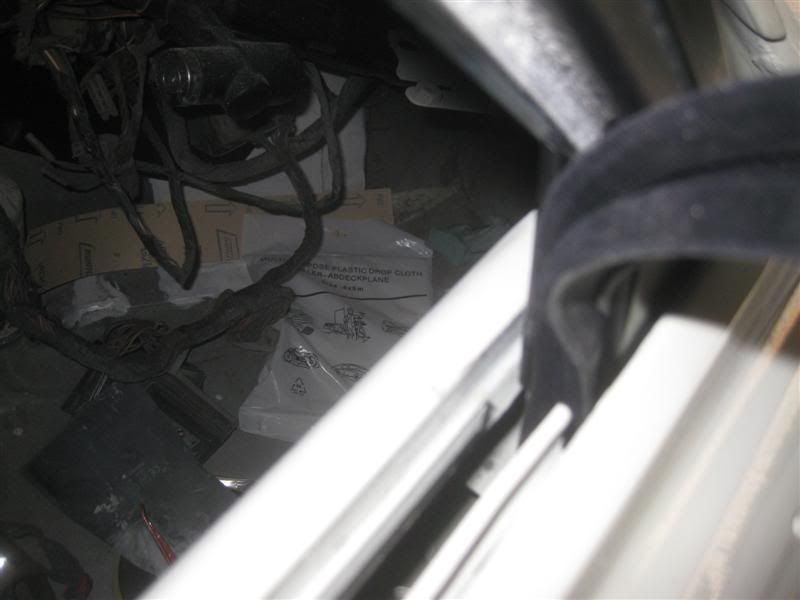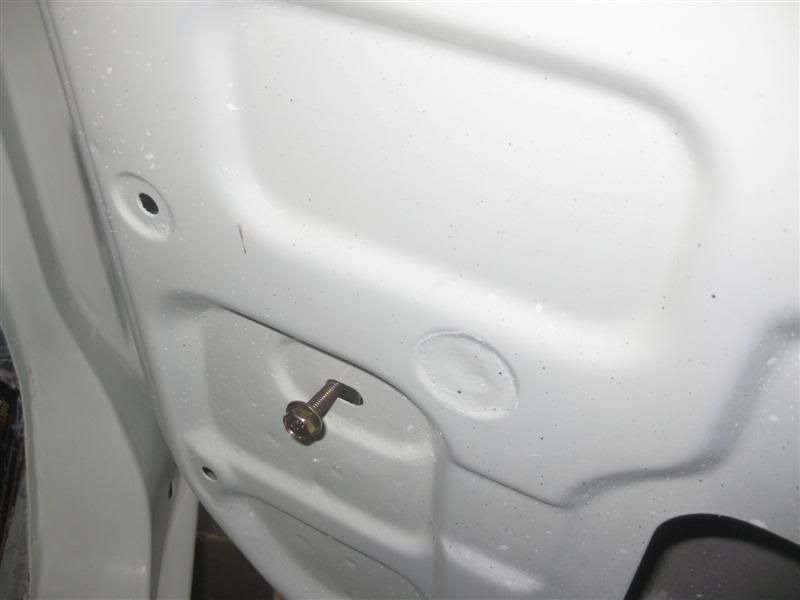 The easy bit... fitting the rest before trimming.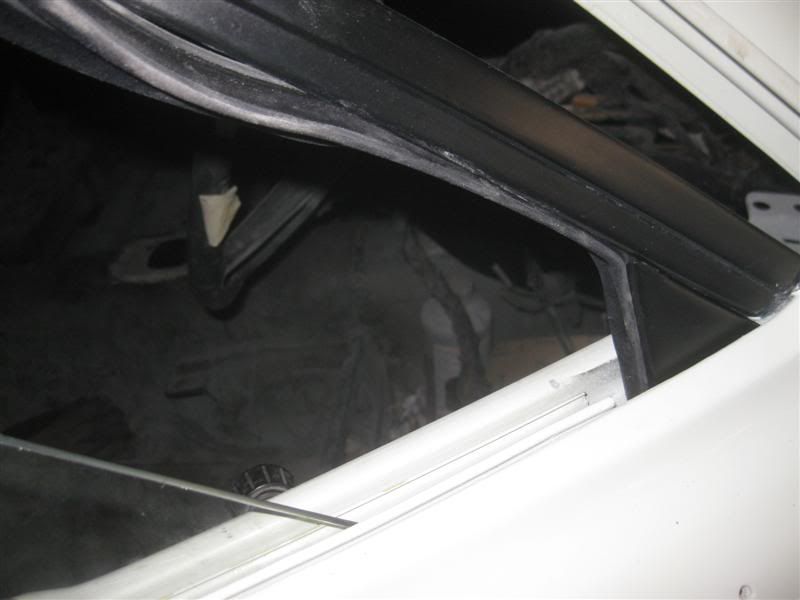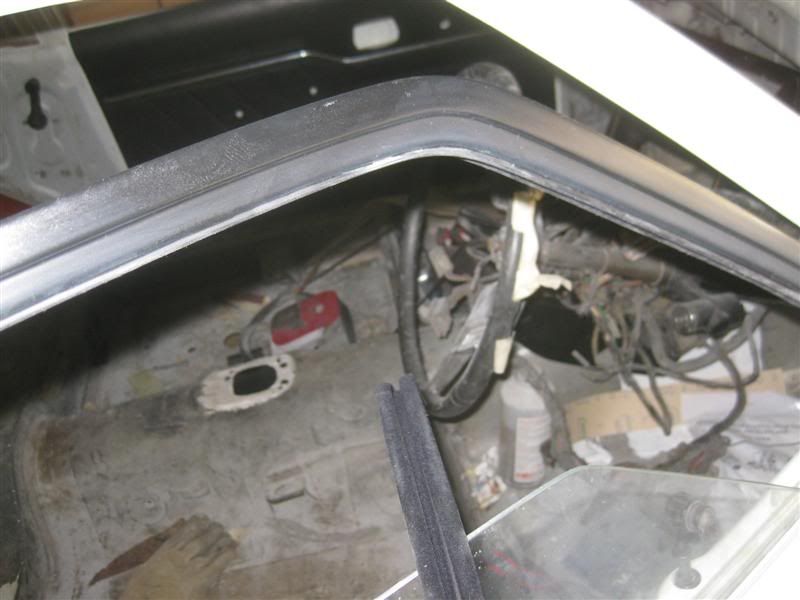 Almost done, then trim to correct length.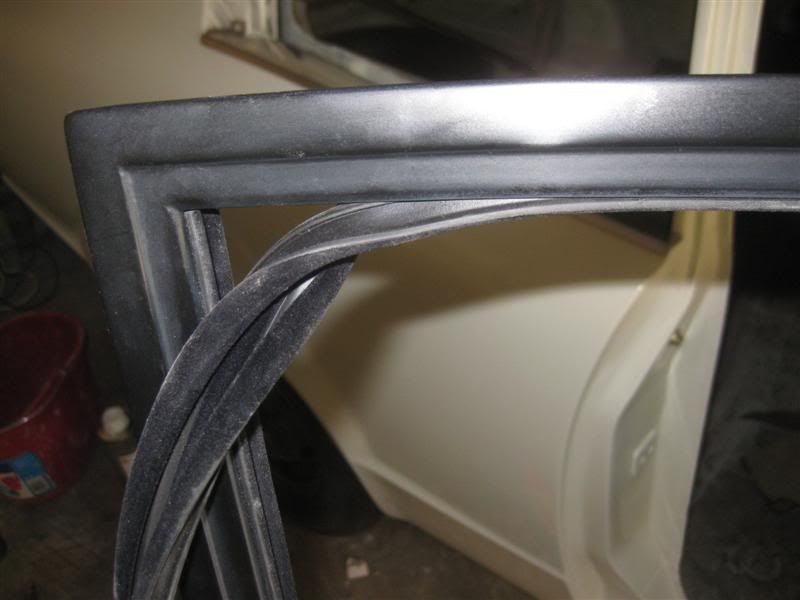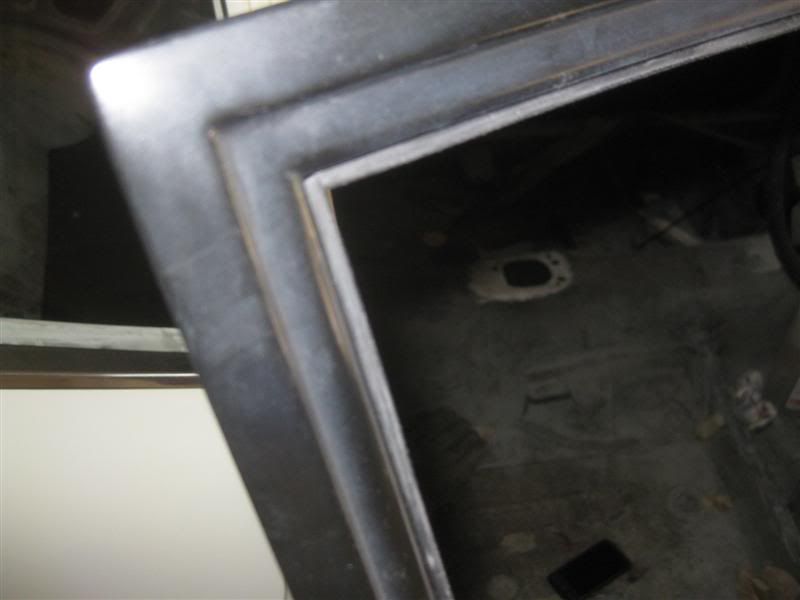 The right rear plastic retainer strip was dried and cracked on the hoodlining so I cut off the damaged plastic strip and carefully unstitched the area. I then tucked the hoodlining into the retaining groove. Next I got a replacement section off another genuine Rx3 believe it or not with a torn lining and trimmed the replacement section down. The replacement section will keep everything nice and taught around that area. I then slip the replacement strip back in to groove, because of where it is and the constant pressure on it there is no need to stitch or glue in place.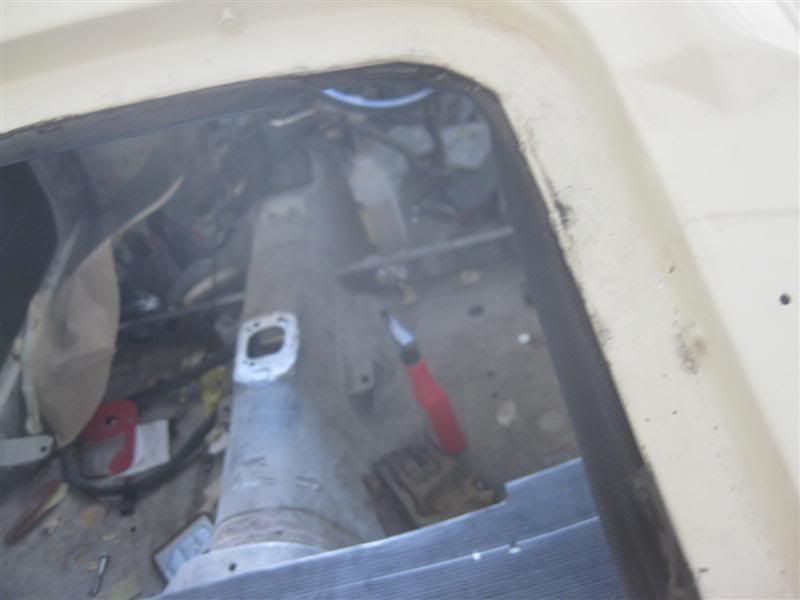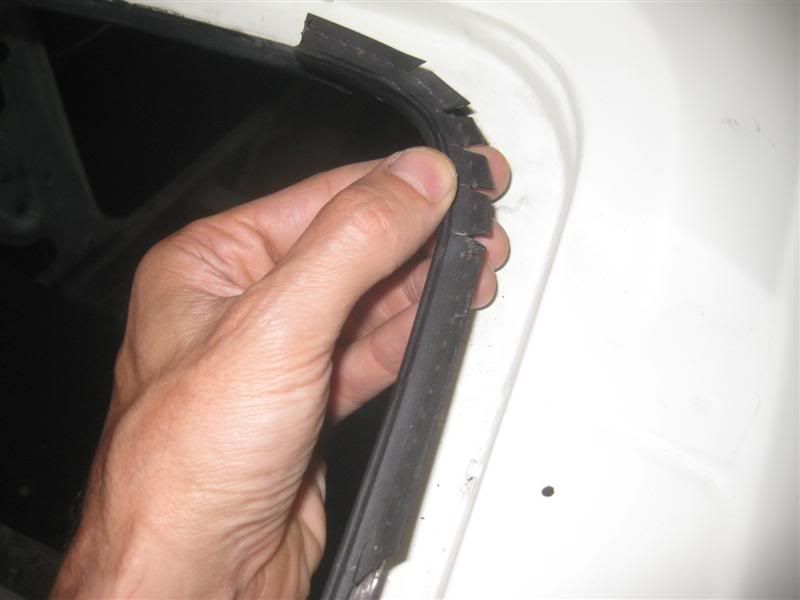 Pic 1, not the best photo but you can sort of see the profile of the flexible plastic strip that hold the rear of the hood lining in place. Its stitched to the hoodlining at the very front and the rear ends. Pic 2, after installing the door glass and having the regulator cleaned and plated I discovered it was stuffed. A trip down to see Tricky at Mazbitz sorted me out with a good clean one. Pic 3, you can see why the original regulator was all stuffed, it's opened up around the winder pivot. Replated one on left, good replacement on right.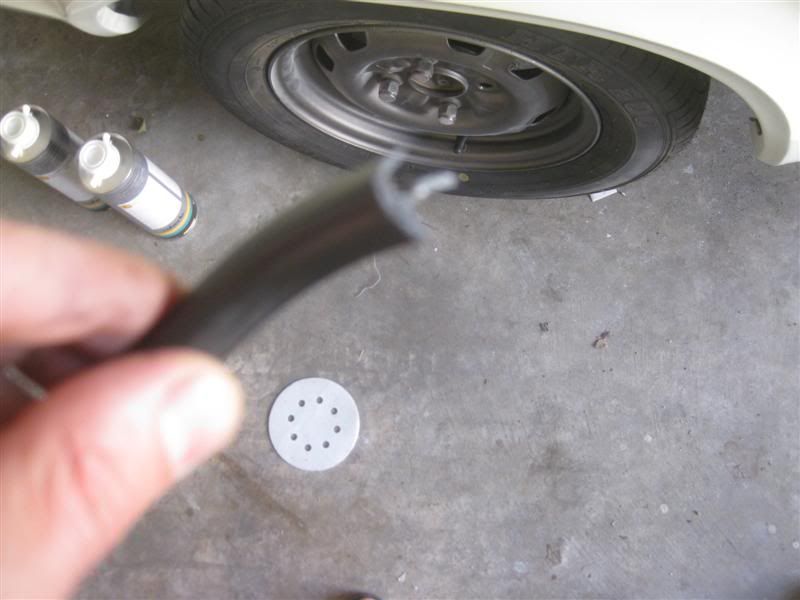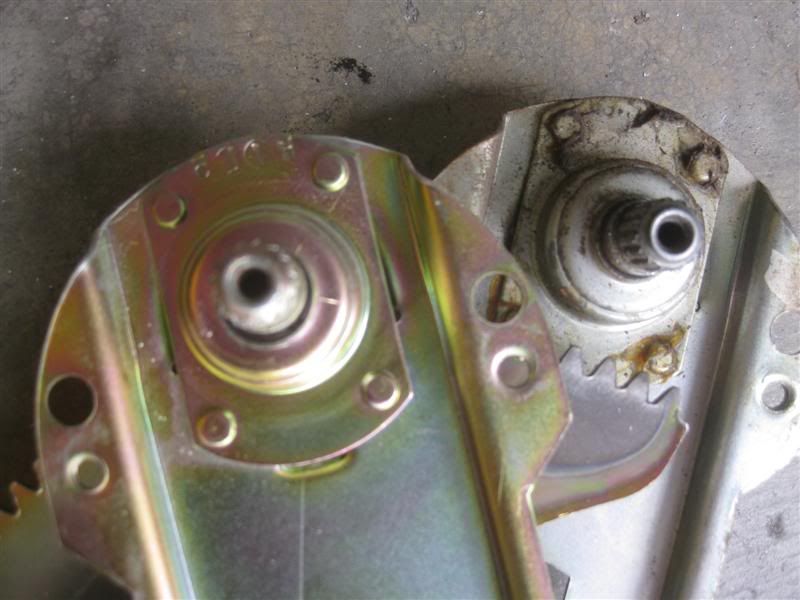 While I was down there Rick found a replacement passenger door glass for us as well. No matter how hard you look they all will need a cut and polish to having them looking good again. Pic 2 my car came with 2 drivers side glass, after putting the door together the first was badly scratched so decided to use the second one which was tinted probably 20+ years ago. The tint saved one side but the outer side still had a few minor marks. Im experimenting with the spare scratched glass, I've ground out all the nail catching scratches using a orbital machine. They are definately all gone now. Next I've got some industral glass compound which I'll mix up and see if I can get it like new again. In the mean time "the other" drivers door glass is more than good enough to use !
Step one, remove tint and give the glass a good scrape with a sharp edge blade. Then clean it up using some thinner or if you want something stronger a bit of paint reducer with do the job. Just keep the reducer away from your paint !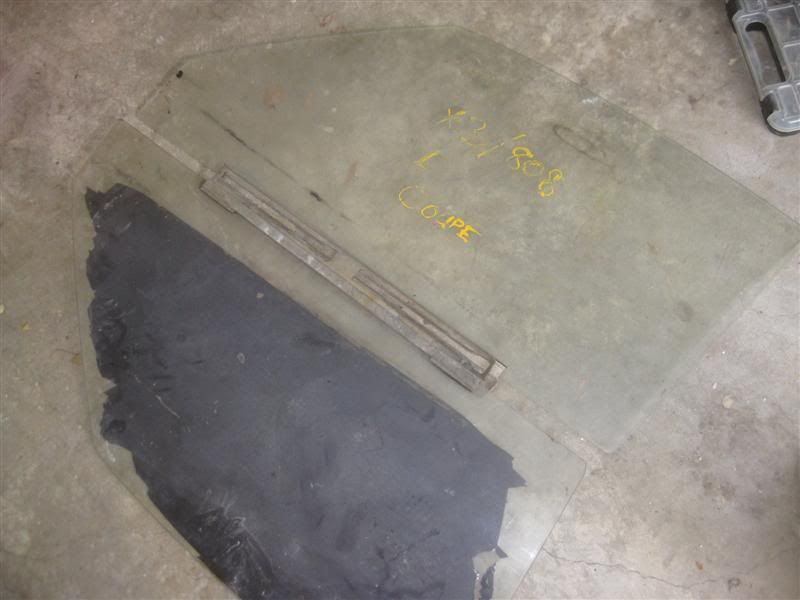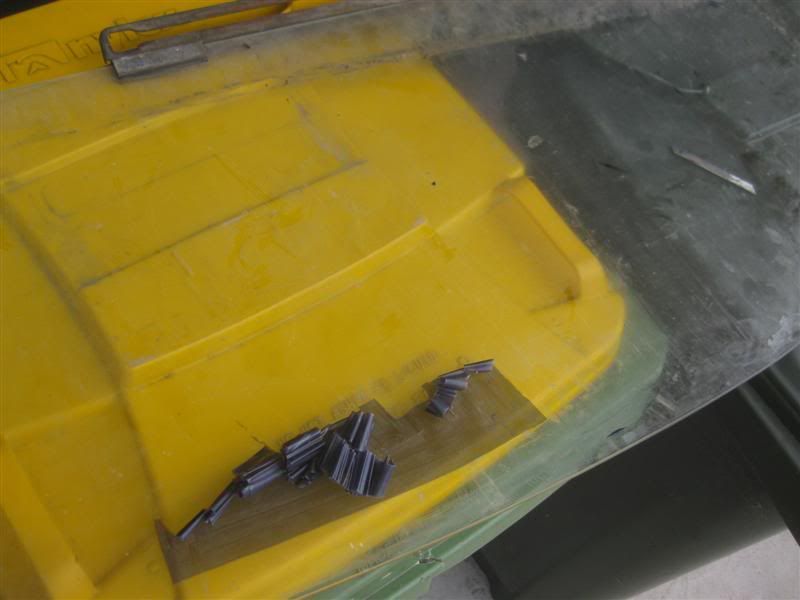 I use an aggressive wool pad and some cutting compound on a 8" buffer. The glass will get a little hot as you work it, don't get it too hot because you'll know what'll happen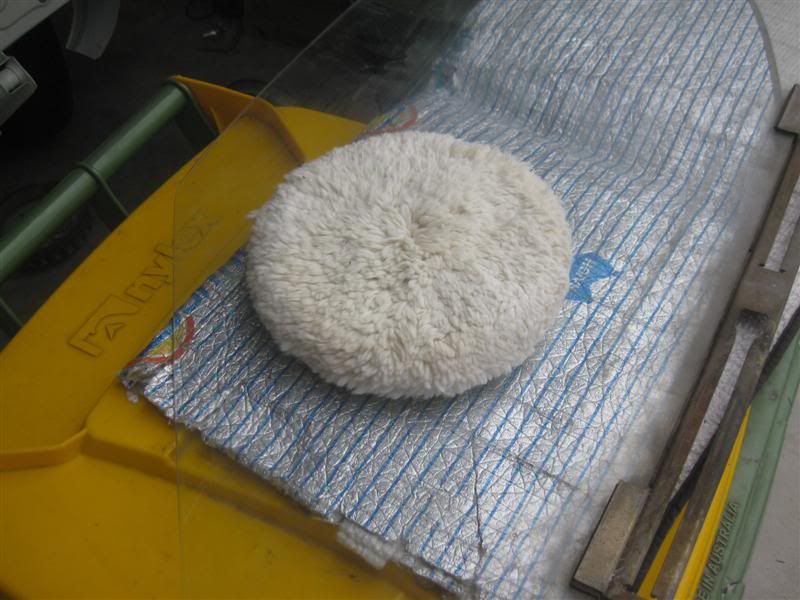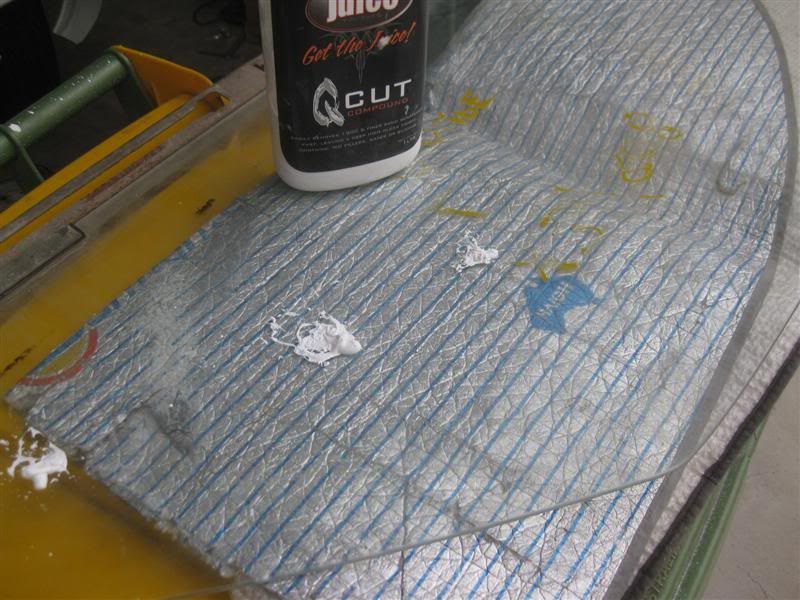 Hard too believe its the same tinted glass. Pic 2, its then a 2 minute job slipping the glass onto the new regulator.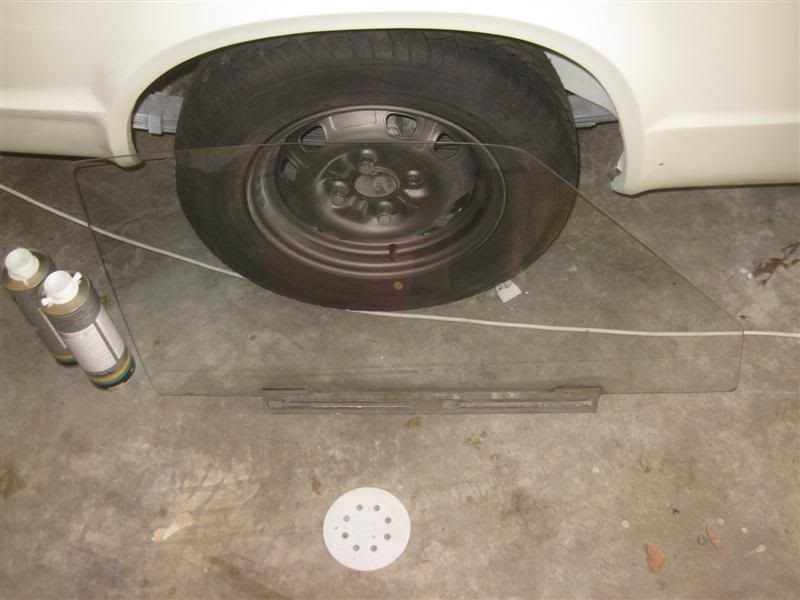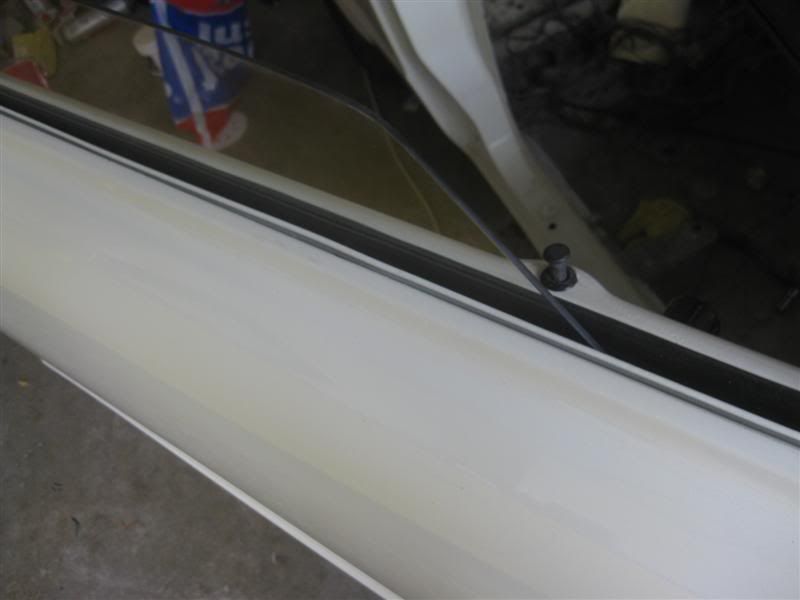 Glass winds up and down nicely. I'll leave the window wound up for a few weeks to let all the new rubber bed into place. Pic 2, I trimmed the inner weatherstip and slip into place. Its 99% identical in shape and fit to original which I managed too source. I'll put up an ad later for people who wish to buy some from me. No need to spend hundreds on Mazda stuff which is no longer available.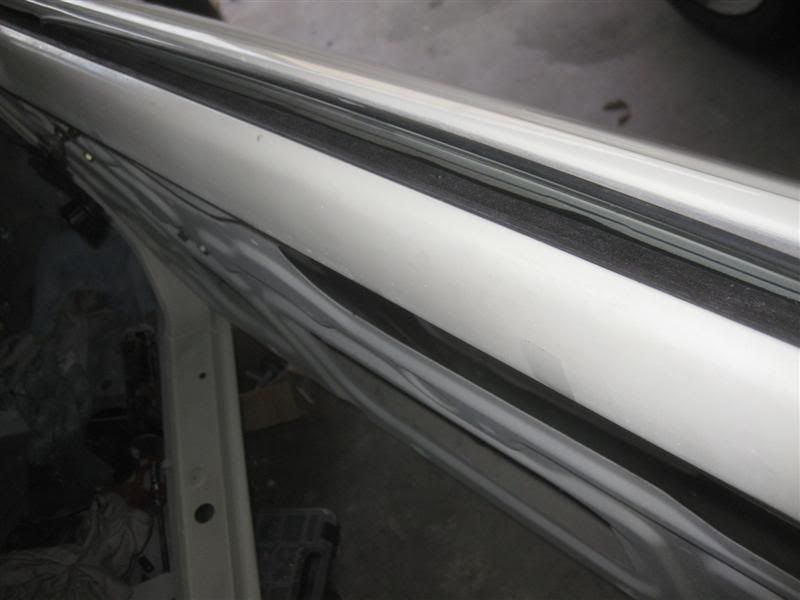 Need to start on this before the rear seats can go in. Pic 2, the under dash wiring and brackets all taped to correct nuts and bolts prior to removal. The internal harness is as good as you'll ever get minus a couple of minor things which I'll fix like new with a soldering iron and heat shrink. Radio area for one. You can see I also had a perfect inner firewall backing board (once dust free !). By the way Jed you were wrong about the masonite backing board, Rick and Dennis both said there is definately one and so does the parts book... back to rx3 school for you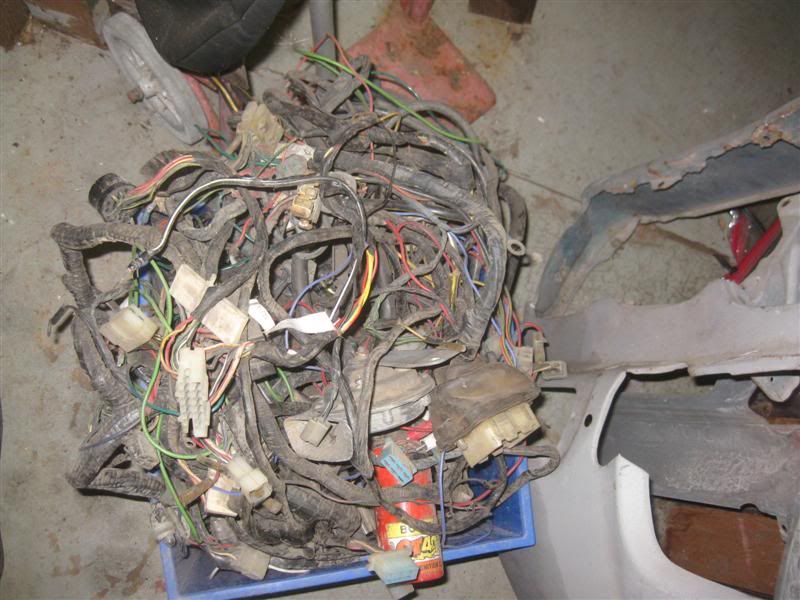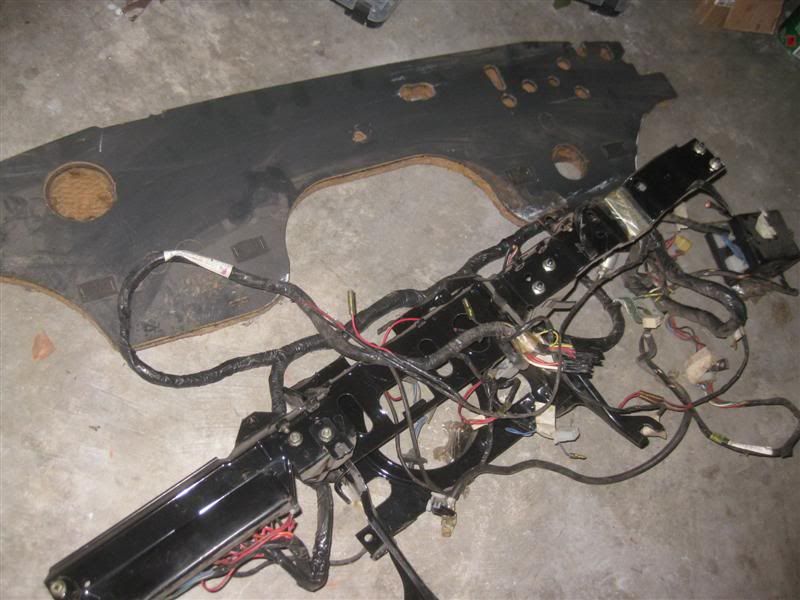 Headlight brackets and buckets are off to my mates for blasting. There are a couple of buckets that I did over 3 years ago and still no visible rust on them.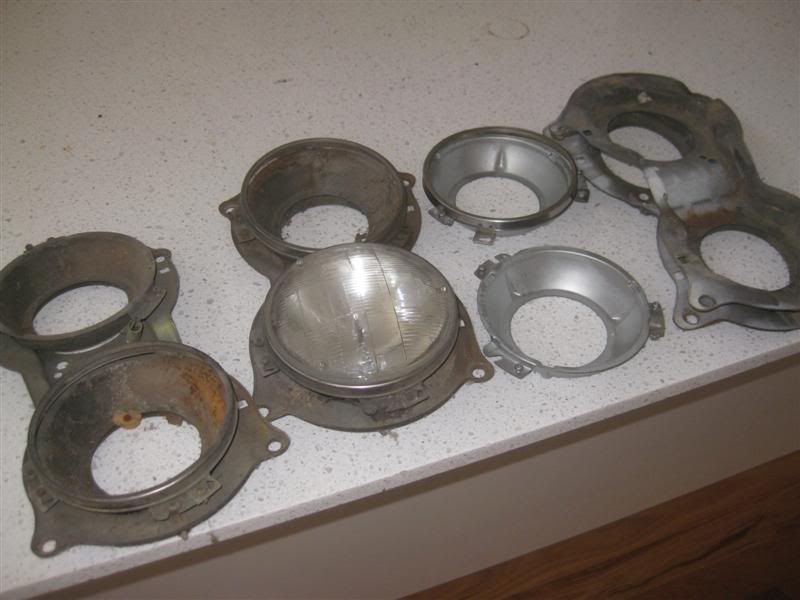 The rest of the update is on a few nice finishing touches once the exterior is given the once over a final buff and wax. Pic 1, for the benefit of others here is a new 12a badge that was only just offered to me. Here is a side by side comparision between 10a and 12a beaver badges. 10a badge has a chrome piramid like finish in the triangle bit while the 12a is textured with red resin. If they ever get used I'll have them rechromed. Pic 2 some bits that Mazbitz had redone (minus my finger marks
) And yes he refinished all 16 wheel studs to a mirror shine. Thanks go to Rob as well for the new 5 speed badge.... I'll send you something back as a thankyou. My car will be one of the only 5speed 10a Rx3s in Australia, can't think off too many who would have gone down this path, the badge will be a nice finish. Pic 3, some better close ups of the door handle and a few of the rechromed wheel studs that will be used.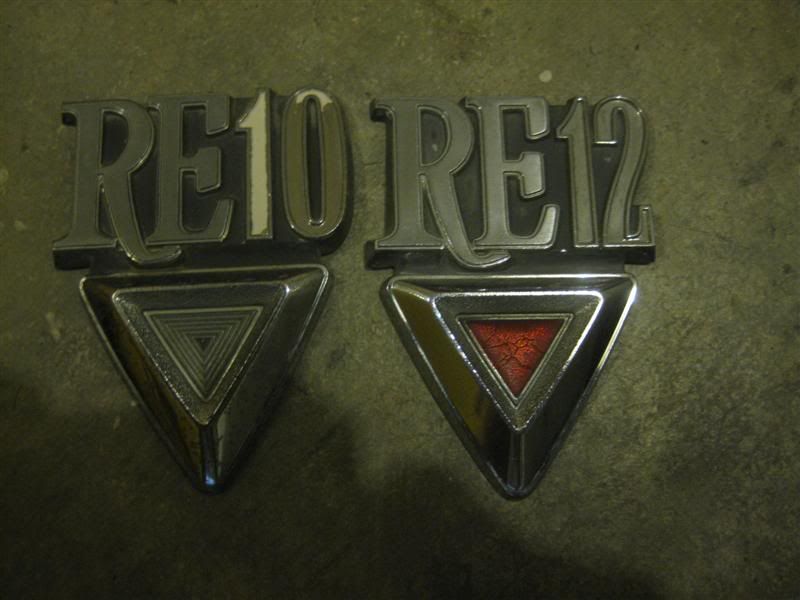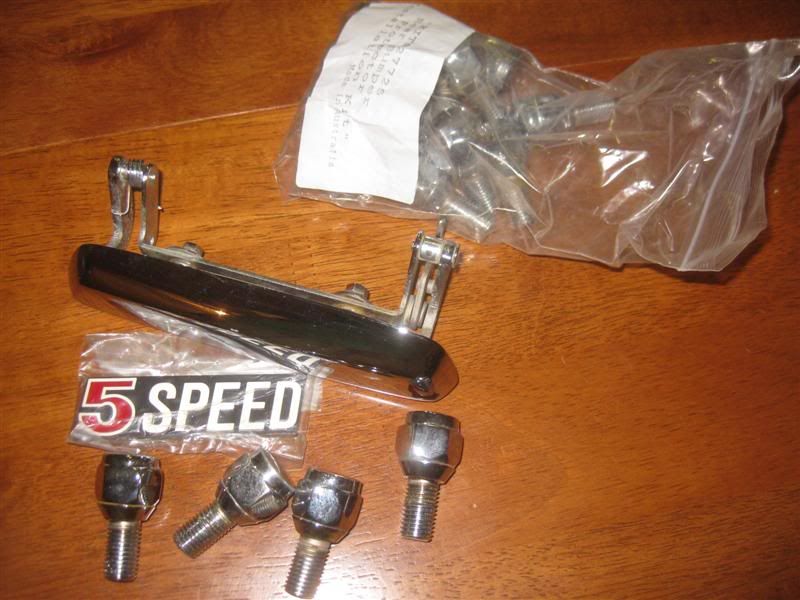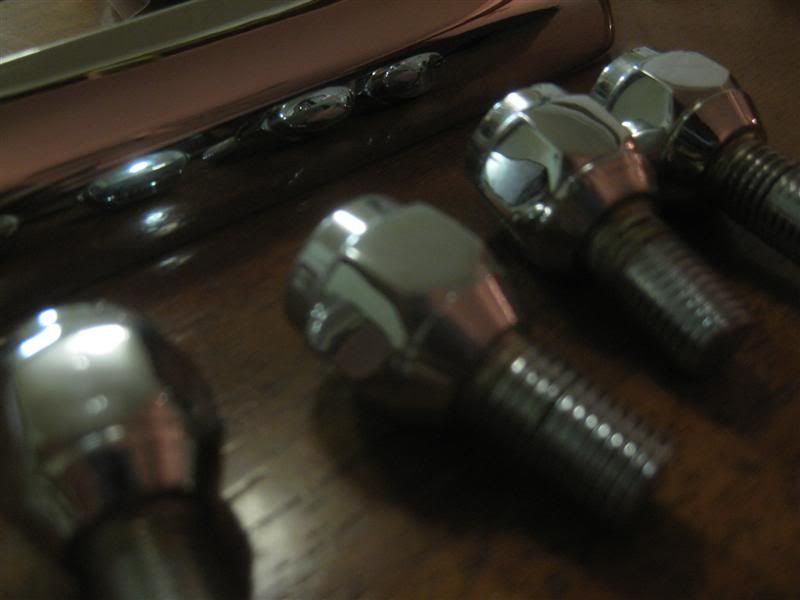 Shouldnt be too long before the interior is finished off. Will lay down some new tar sheet in the rear seat area, start by having the belts rechomed them mailed off to the belt webbing place, buy some finishing strip to hold the hoodlining in place, make a boot/ cabin masonite backing board and install some wires. If there is a defining photo of exactly how I want the cabin to look it would be an old photo posted by "big O" I think. That is the exact look Im after and nothing less. It just looks so damn good and I'll redo 20 times to get the same affect if I have too ! Basically it looks factory new in the best colour, black with a Japanese/ late 808 coupe steering wheel, everything is spotless, new, shiny where it needs to be and best of all using all Rx3 parts.... there is a photo somewhere in my build from memory