So way back when, I had the wagon stored outside. Because the windscreen was leaking, I stretched a big sheet of plastic across the windscreen and used the doors to hold it tight against the windscreen and the frame.
Unfortunately, being Melbourne, one day it rained and then came out extremely hot. Where the top of the plastic sheet was laying against the roof, the paint blistered in a few spots. Where someone had also used race tape to hold the stainless trim in place around the windscreen, it also lifted the paint off when I took the tape off.
I thought now was a good time to fix the blisters before they became rusty and to fix the ugly areas where the race tape had been.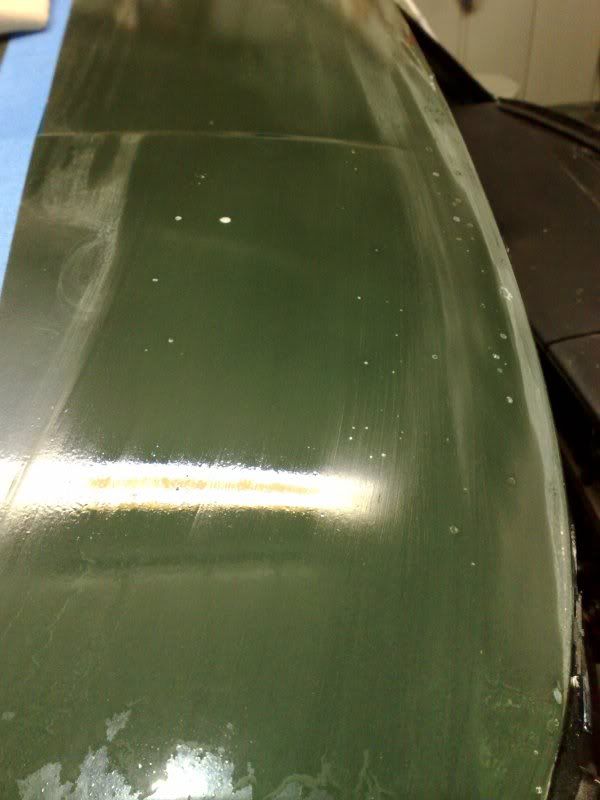 First I masked off the front part of the roof, then sanded back the blister "bubbles".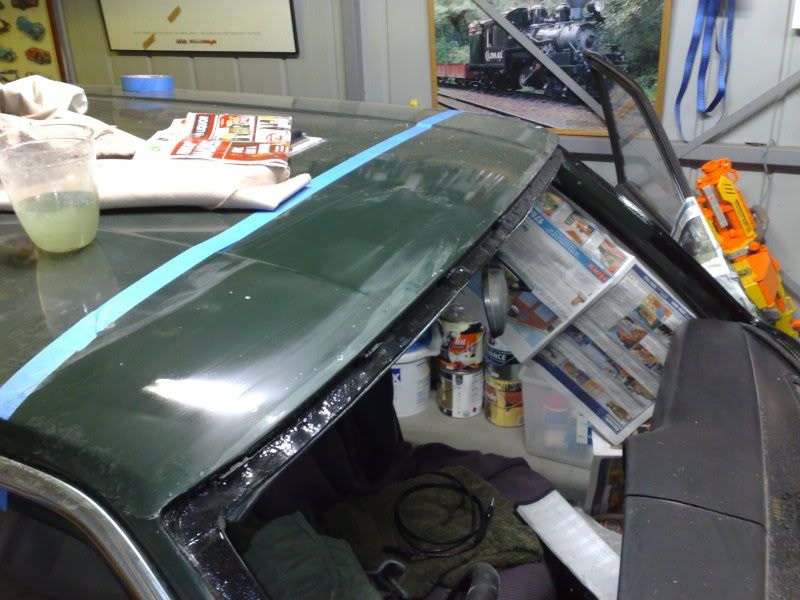 Then tacked it down, then prep washed the area.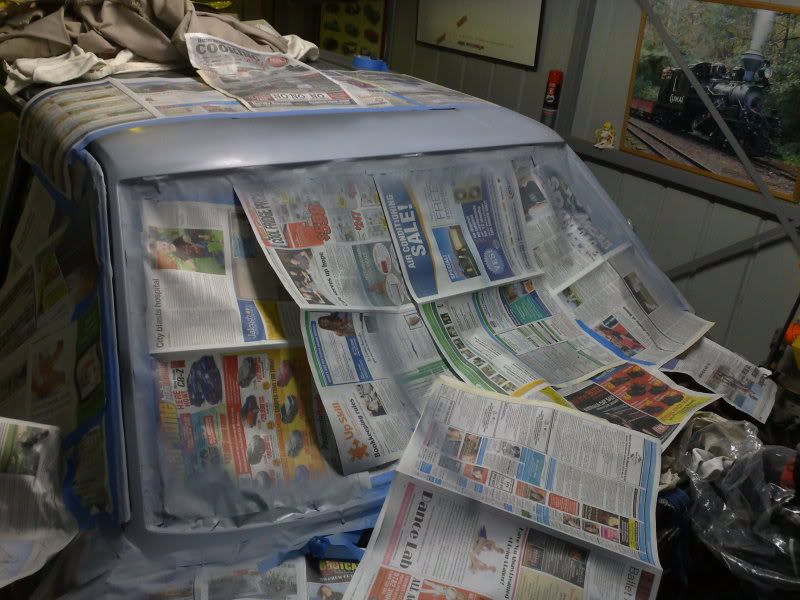 Then I layed on some primer, just normal primer. I could probably have used hi-fill around the area where the race tape was as it seems that it took a few layers of paint right off, but I'll see how I go with the primer.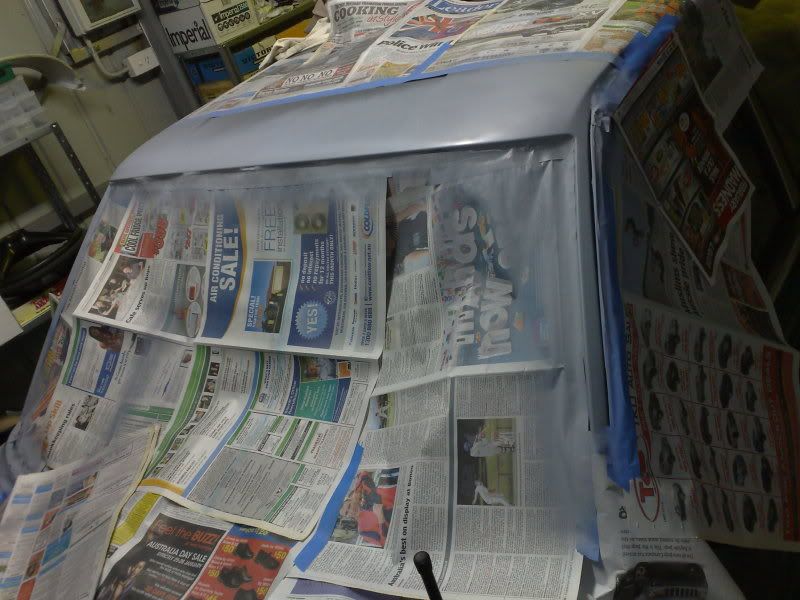 The other side. I'll be sanding it back tonight and seeing how I went at filling up the blister holes and where the tape went.
Aaron's also given me a heads up about fading the colour paint in so I think this is going to turn out ok.
_________________
occasional blog:
http://ewokracing.tumblr.com
Brought to you by me as I search Alta Vista for Geocities webpages using Netscape Navigator while listening to Jam & Spoon.