HS30-H wrote:
The formulas for the Nissan colour codes on the C10-series are quoted in the technical literature for the cars, but I'm guessing the codes for the tints and their quantities would probably not transpose to the tints of modern paint manufacturers.....?
Thanks again for the reply mate. Do you have access to the technical literature for the C10? Having spoken to the guy who owns the paint shop, he is confident he can mix sympathetically, if he has something to go off.
HS30-H wrote:
Which colour are you talking about, as the C10 GT-Rs were not offered with any colour I'd call champagne? In fact, the GT-Rs had a very limited colour choice ( and just four colours for the KPGC10 ). Is it from one of the other C10 variants?
I am wondering if the colour that my mate and I are fond of is an aftermarket colour which stems from certain restorations? Below are a few images so you can hopefully see what I am getting at;
There is definitely some sort of gold tints or similar to these. I'm not disagreeing, but find it hard to believe this is a common monitor or camera lighting trickery compared to, say, this 'colour':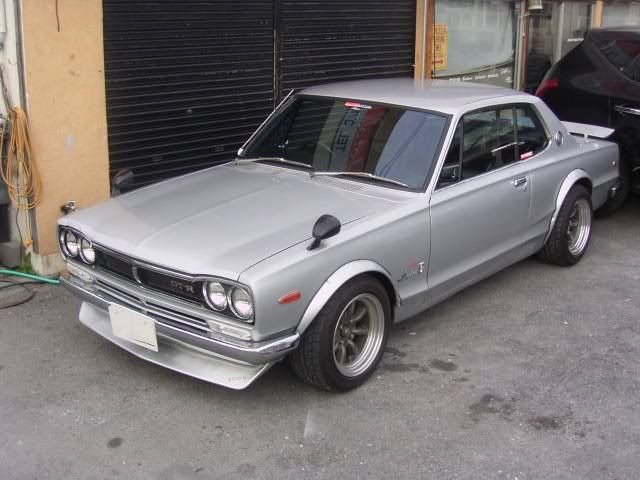 Again, I appreciate, I haven't actually seen the car in question so find this very difficult to pin down.
(In addition, I must say Kev's C10 can vary in shade throughout his project thread update images. Is this the answer to the whole thing? It is in fact the same?)