Bloke,
Would you be looking for one of these? You just gotta talk to the right people.
One electronic dizzy is certainly going to be cheaper than doing a rotary conversion!
LH one is incomplete but can be converted to Bosch Ignition Module. Rotor button and cap is the same as Mitsubishi Sigma.
RH one is complete.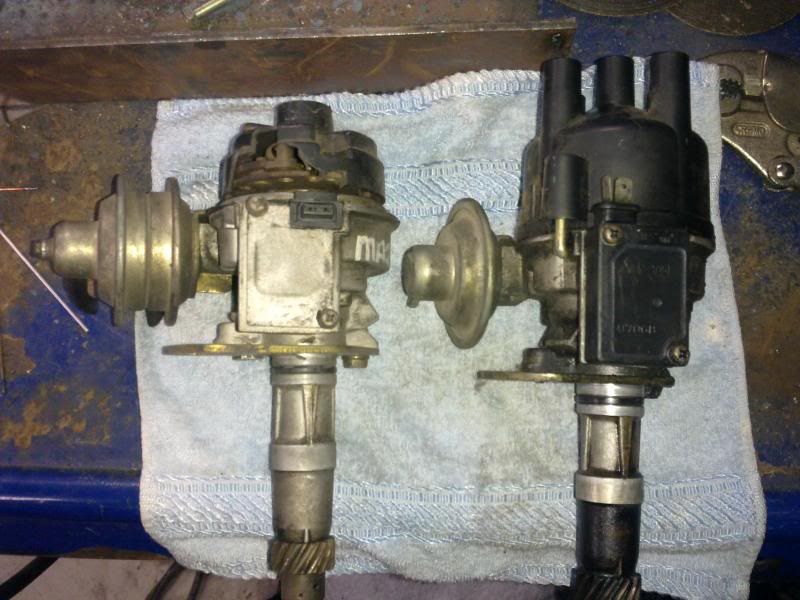 Third one, still in my old MA engine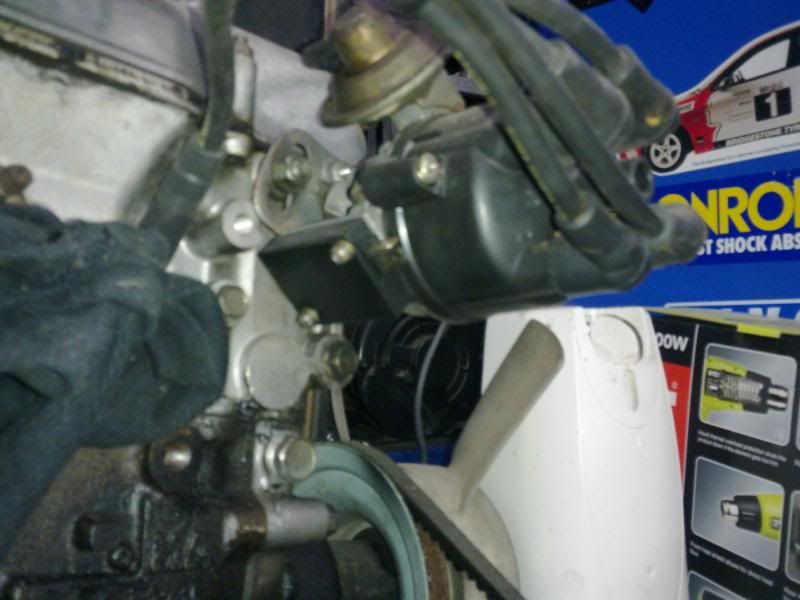 Having assisted in doing a few 121 to RX5 conversions, providing you stay
naturally aspirated, you'll need minimum:
Engine with flywheel
RX5 Crossmember(RX4 is same width) and front engine mount
Gearbox - unless you re-use your 121 gearbox(which has good ratios!), then modify input shaft and change bellhousing.
Clutch
Radiator
Oil Cooler
Complete Exhaust
Ignition coils
Radiator hoses
Heater hoses
Sundries - thermo fan, auxilliary wiring, thermostat,etc
P.S. If you just want a stock standard points dizzy, I've got a couple of these as well!