Thanks for the links! I found the article about the 12A roadster at the beginning of thinking of this project
Your gallery is nice!
->> NOW I SEE - you are the guy with the crossed out MG-Logo!!!!!
loving your car! (and the crossed out MG-Logo
)
Do you running a SR20 or U20?
Was the skyline in your latest youtube clip from a friend of you?
I will see if the RX7 booster fit or not this weekend. The Toyota MR2 (SW20) booster is too big in diameter. Here you can see my enginebay and a couple of Datsun/Nissan boosters which would fit perfect. Highest booster diameter should be 140mm. But were to get one except a new one incl master cylinder from datsport.com?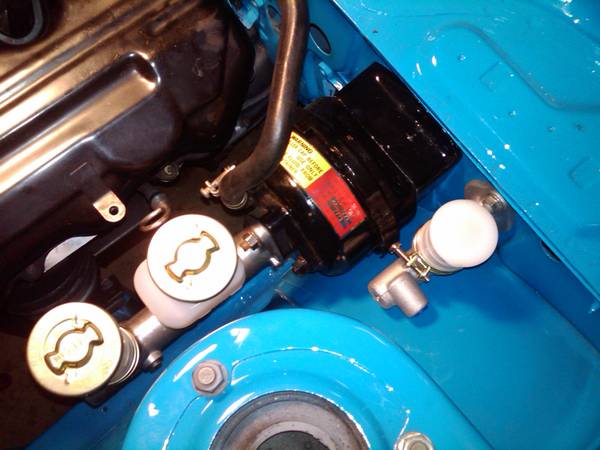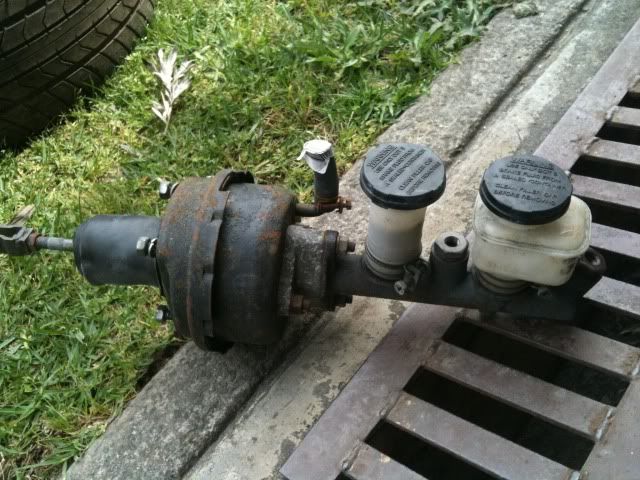 The guy who I bought the car from used some parts from mine for his own. But ... in private .. he wasn´t a good mechanic, so I was a bid sad to see his fairlady with many dents, spraid bumpers (they have to be chromed or polished stainless steel) and non-perfect running engine.
If I doesn´t get her, she would go to scrapyard.
_________________
1999 TOYOTA Altezza RS200, XE10
1969 DATSUN Roadster, SPL311
1972 NISSAN "
Hakosuka
" Skyline GT-X, GC10
1994 TOYOTA MR2 Turbo (GEN3)
*RIP