Not much time to work on the car this summer but finally got a chance so have made some good progress this past month. Having finished the passenger side rear wheel well started the drivers side.
Before:
After measuring cutting the appropriate amount: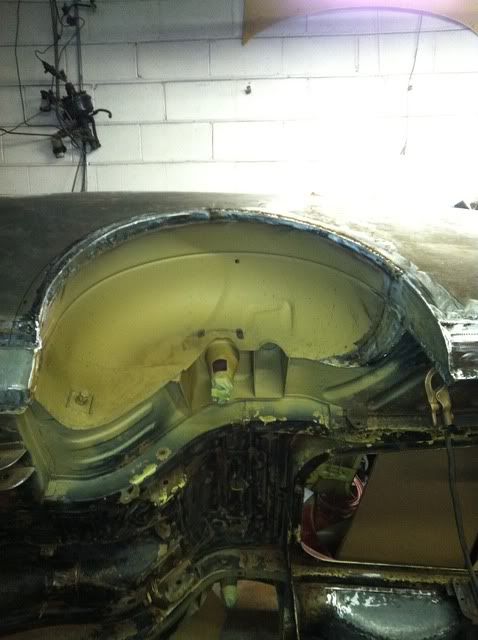 With the rear wheel wells done it was on to the front flares, but before I could get to them I had to take care of some rot along the front sills and radiator support.
The front before I started: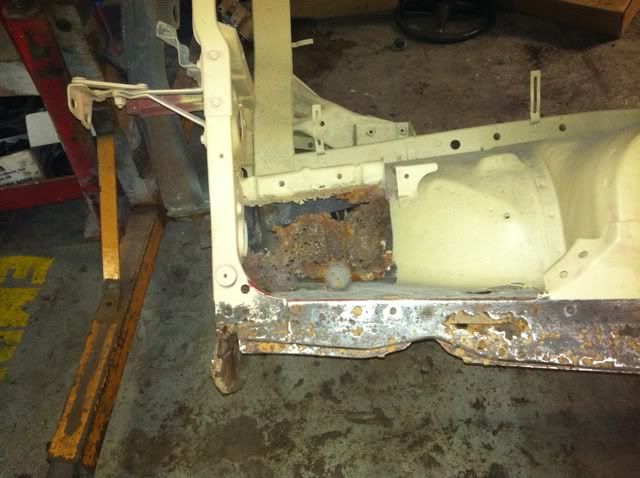 Grinding out all the rusty stuff and replacing: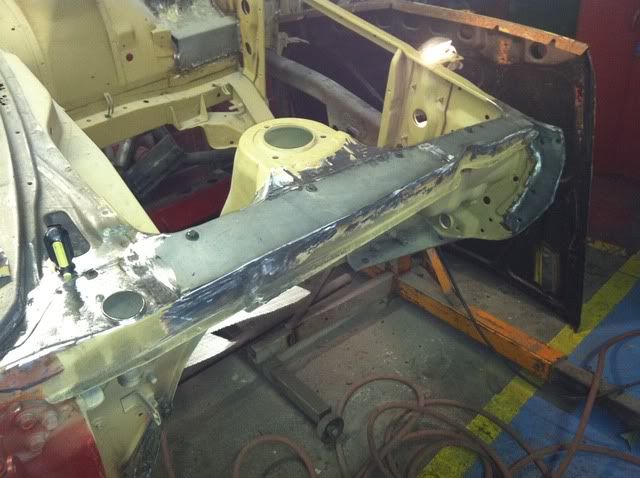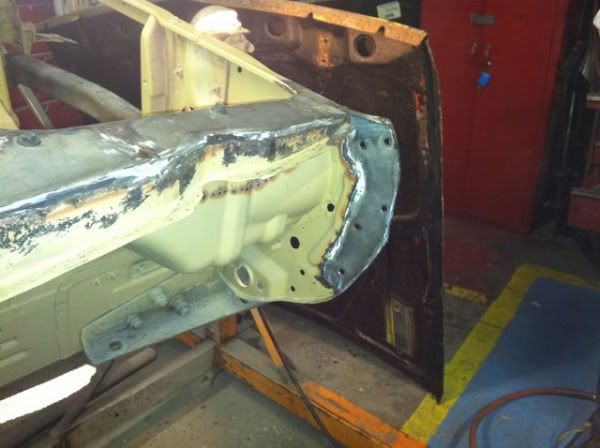 One problem I've had with my my Starlet was fitting bigger wheels or tires, if I wanted to it would rub so to keep my options open with this car did a bit of cutting on the front wheel wells so hopefully it won't be a problem: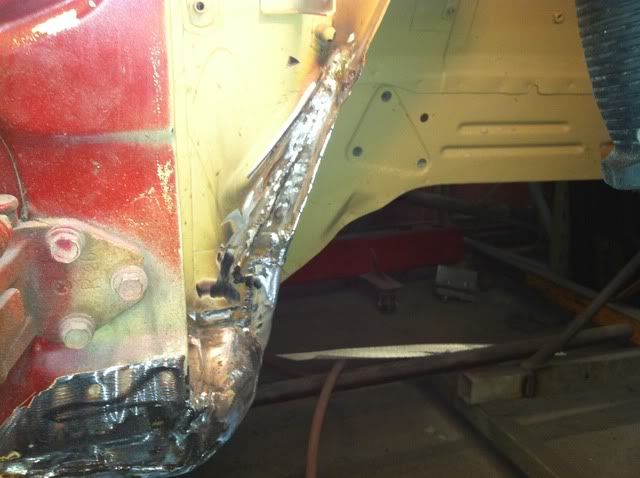 At this point figured it might be best to hold off on test fitting the front fenders and cutting the appropriate amount. Rather get some more problematic/hard to get to areas that I've been dreading out of the way. Hopefully I can have an update in the next week with that.