If I can find a good rebuild kit for the G180SS, then I'll most likely stick with that and hang on to the other engine for a rainy day. Unfortunately, I can't find anything for that engine, still got a few resources to grill for information though. Regardless of what happens with the engine, there's some very important body stuff to handle first!
First thing was to get the brake lines out of the engine bay so it can be ground down and painted properly.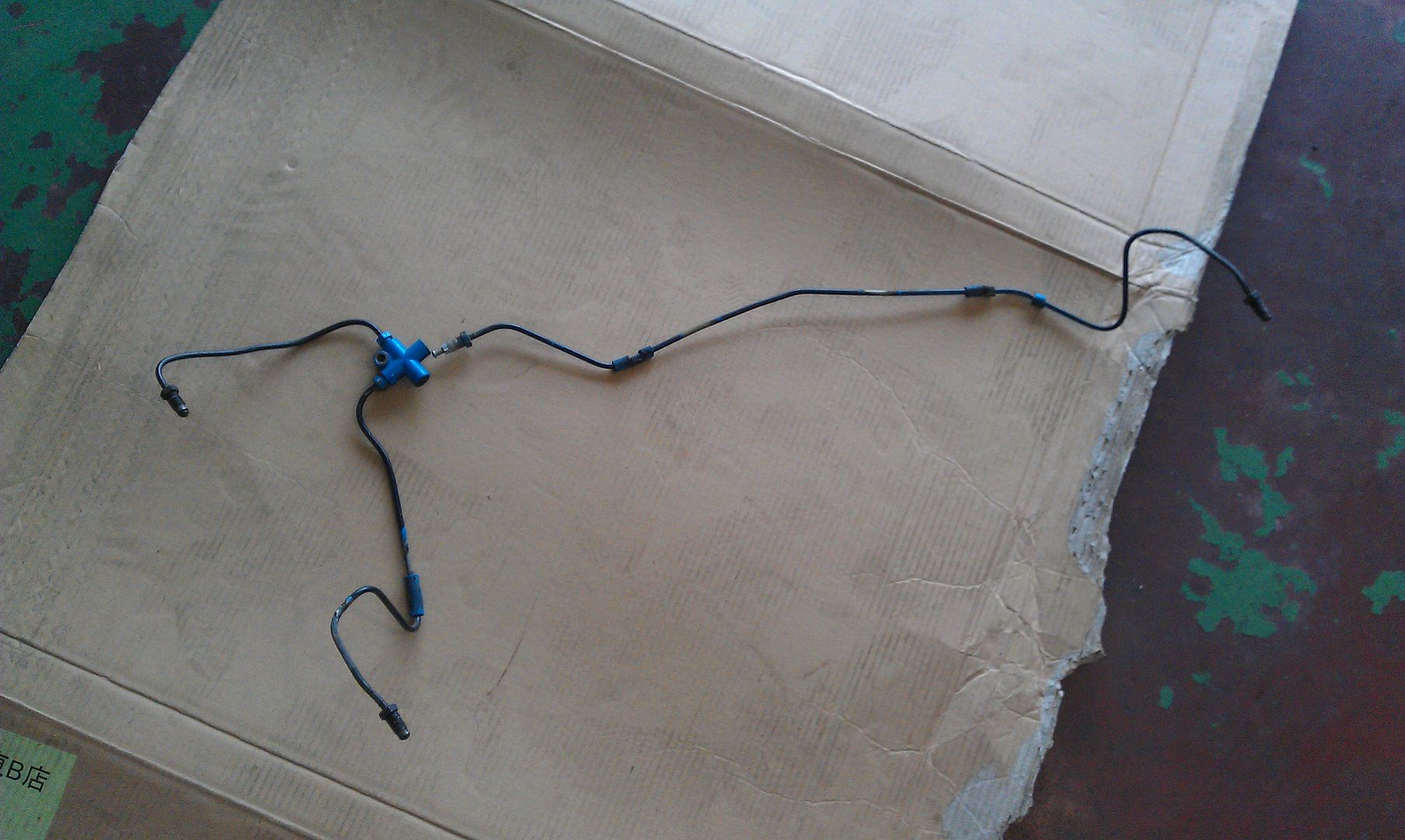 Next up was the exhaust. Even though my garage is quite small, I still managed to manhandle this beast out of the car as a single piece!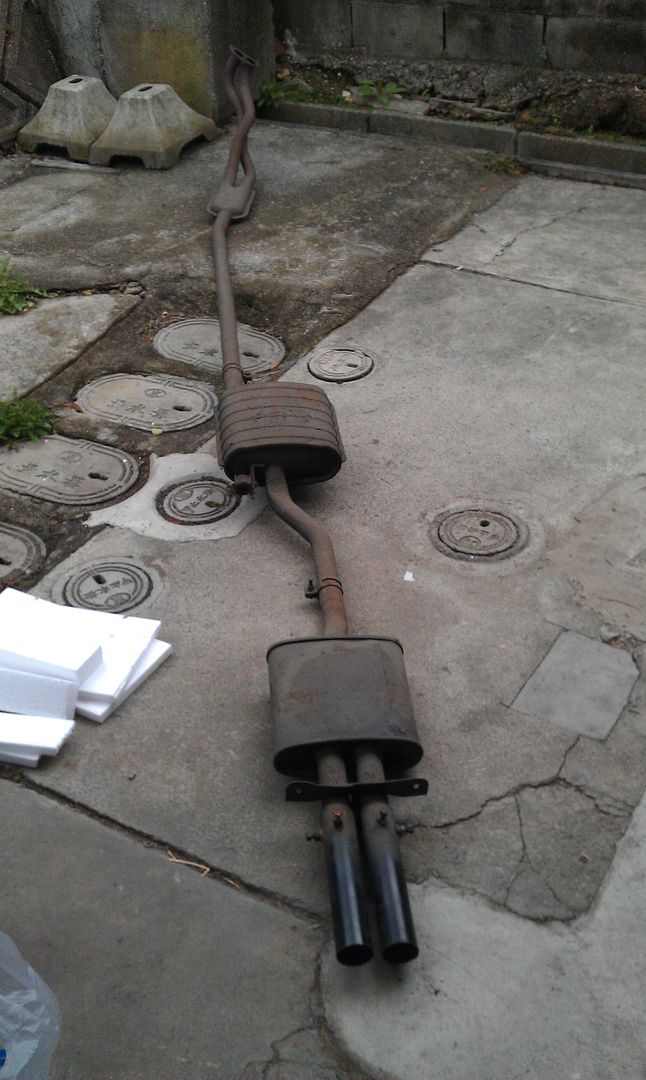 It's surprisingly lightweight for being a plain jane exhaust system.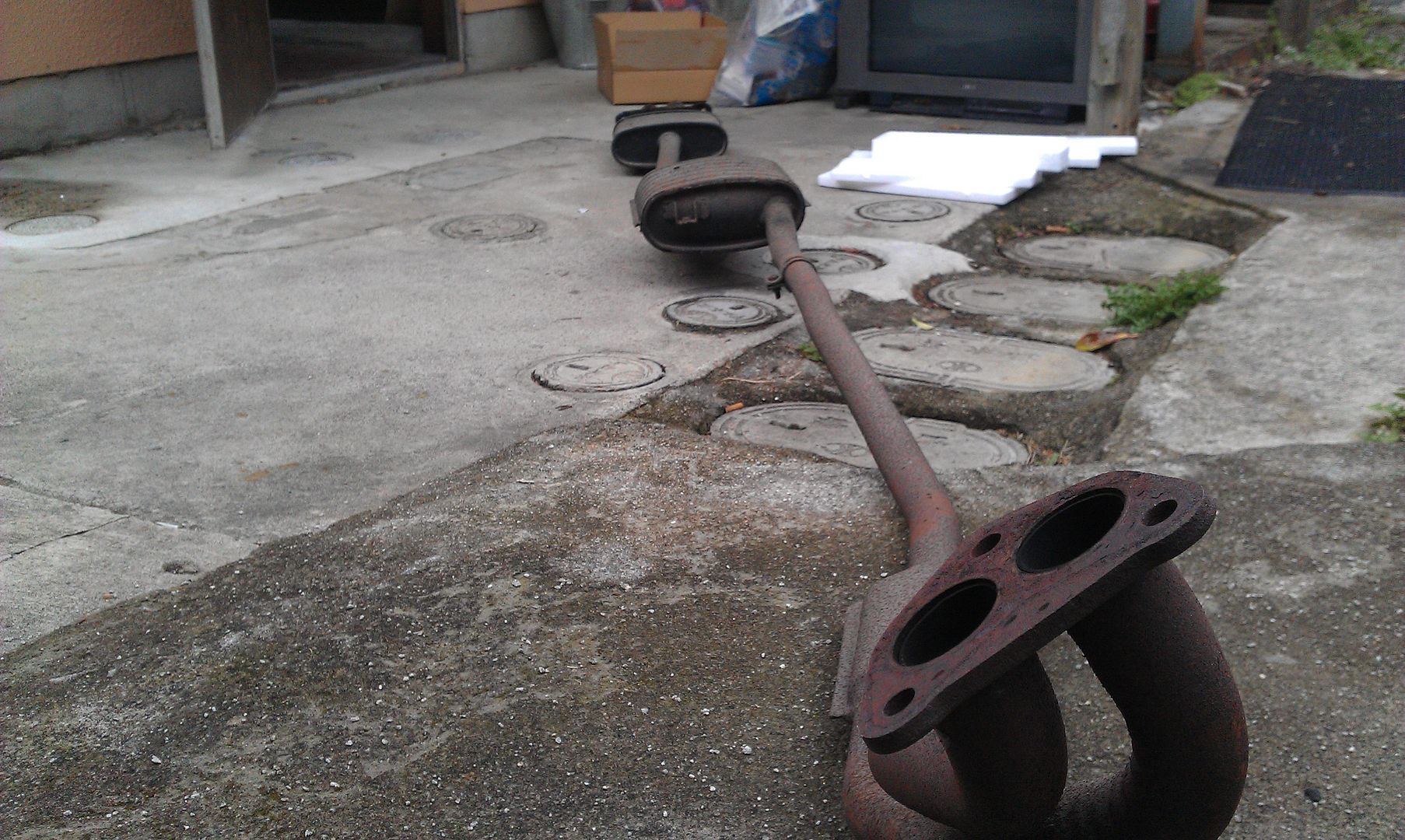 Next up was to remove the two quarter window pieces to make it easier to paint those difficult bits that are covered up by them.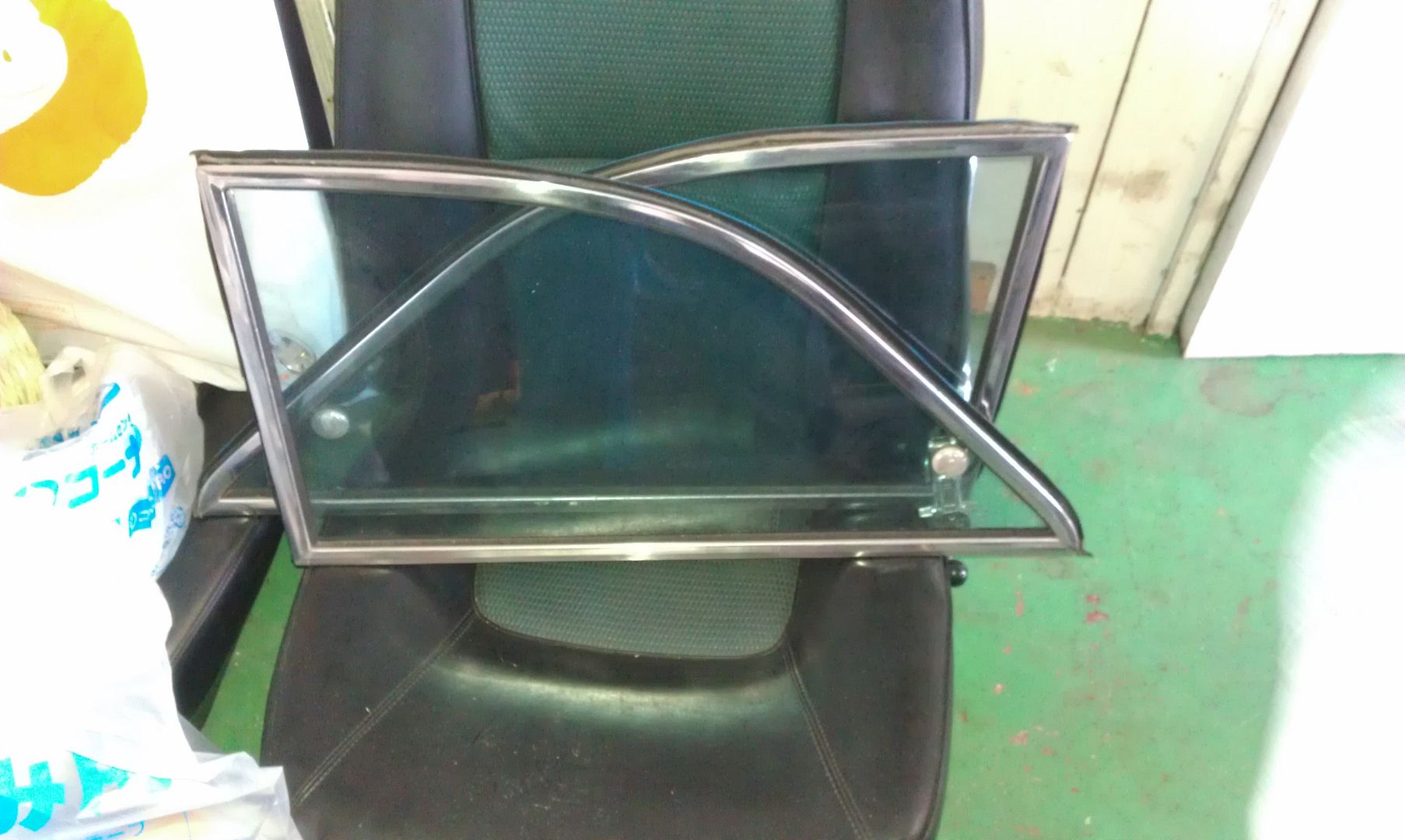 The quarter window weatherstripping was pooched though! The passenger side looked like it had completely melted at one point in time!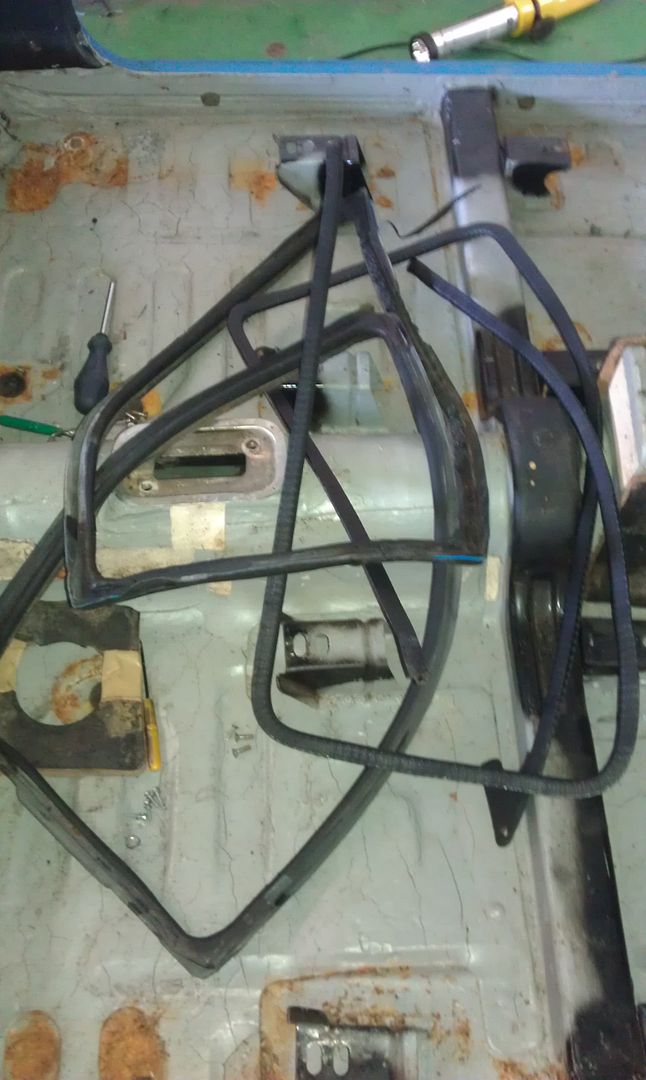 Look at that nastiness!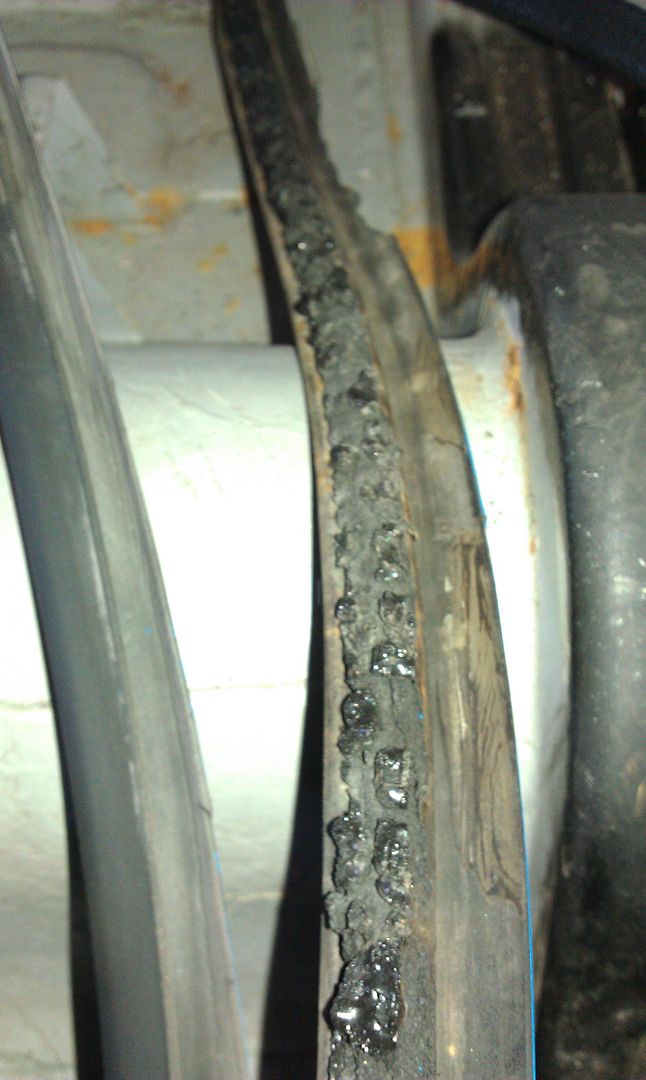 Now these were awesome, I was really surprised at how ingenious these were. "These" would be the two door courtesy switches.
Now they were threaded into the steel and this is how they normally look.
If you look closely, it sort of looks like a screw head. That's because it is! You push the courtesy switch in with a screwdriver that then slots into the head. Then you just unscrew it like normal!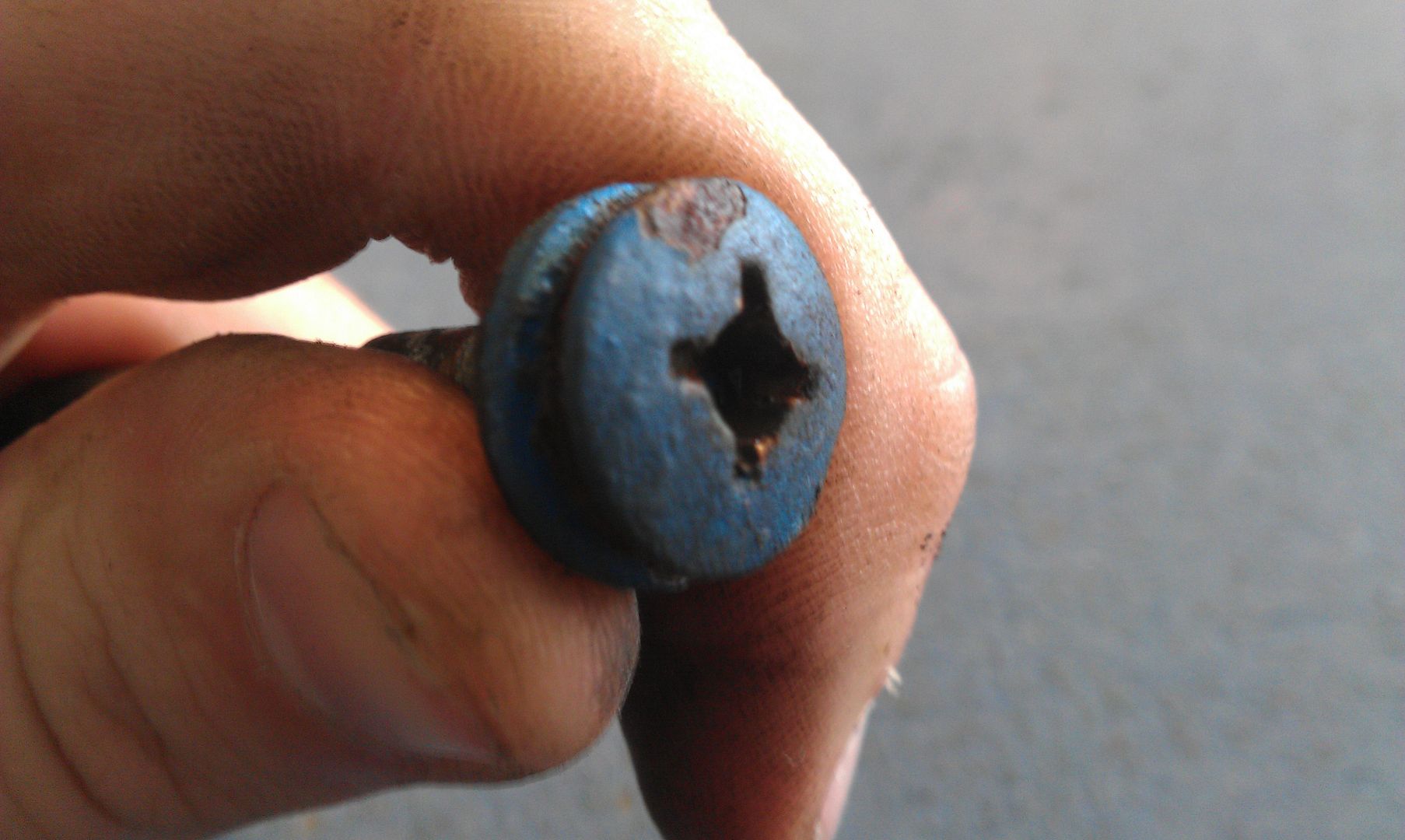 Pulled out a lot of sound deadening stuff that was just in awful shape. Not sure what I'm going to do about this stuff when it comes time to go back together...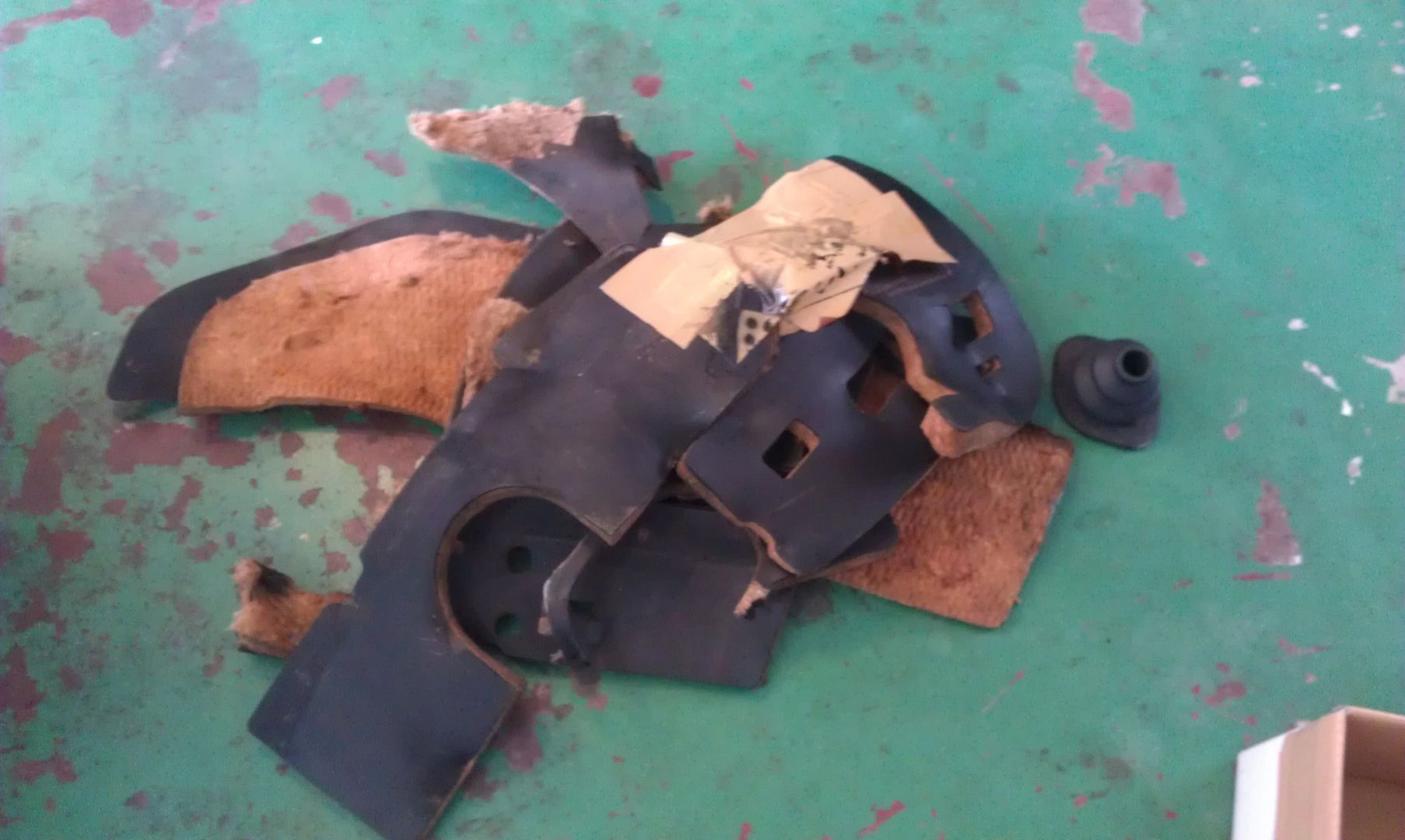 The interior courtesy light was actually really cool too. The switch mechanism (like everything on this car) was so ingeniously simple, I was stunned. It's just a simple lever that pivots at the base and is connected to the switch (which moves laterally) via a spring and that's it! You move the switch, the spring stretches and the lever pops over to the next contact. So simple!
Popped out the rear interior panels while I was tooling around in the interior.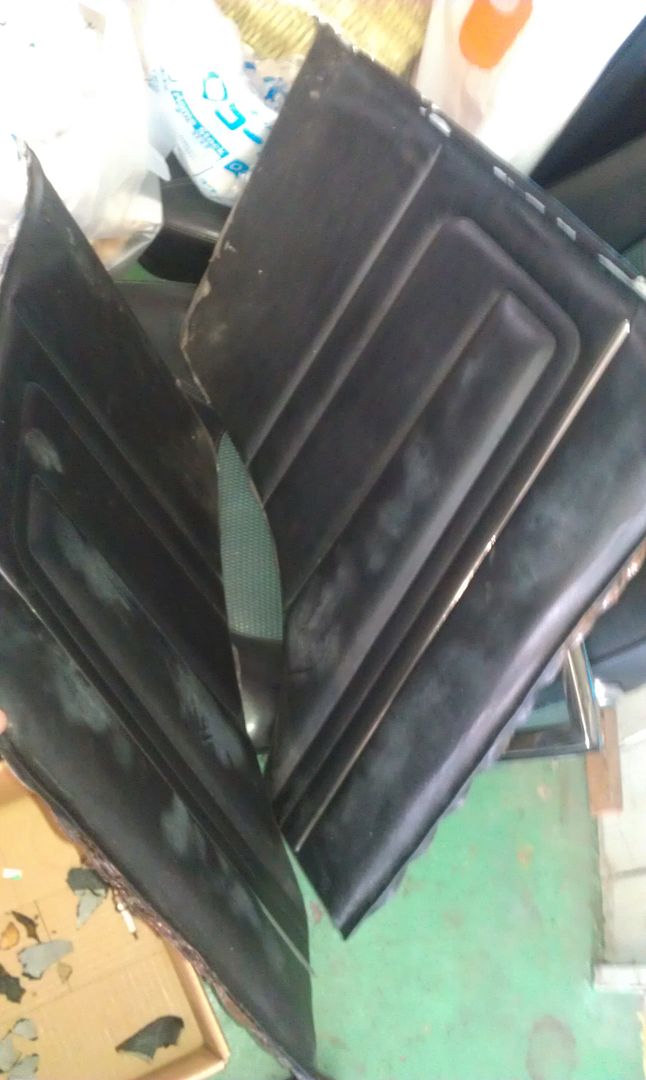 The interior is just about ready for a date with the grinder!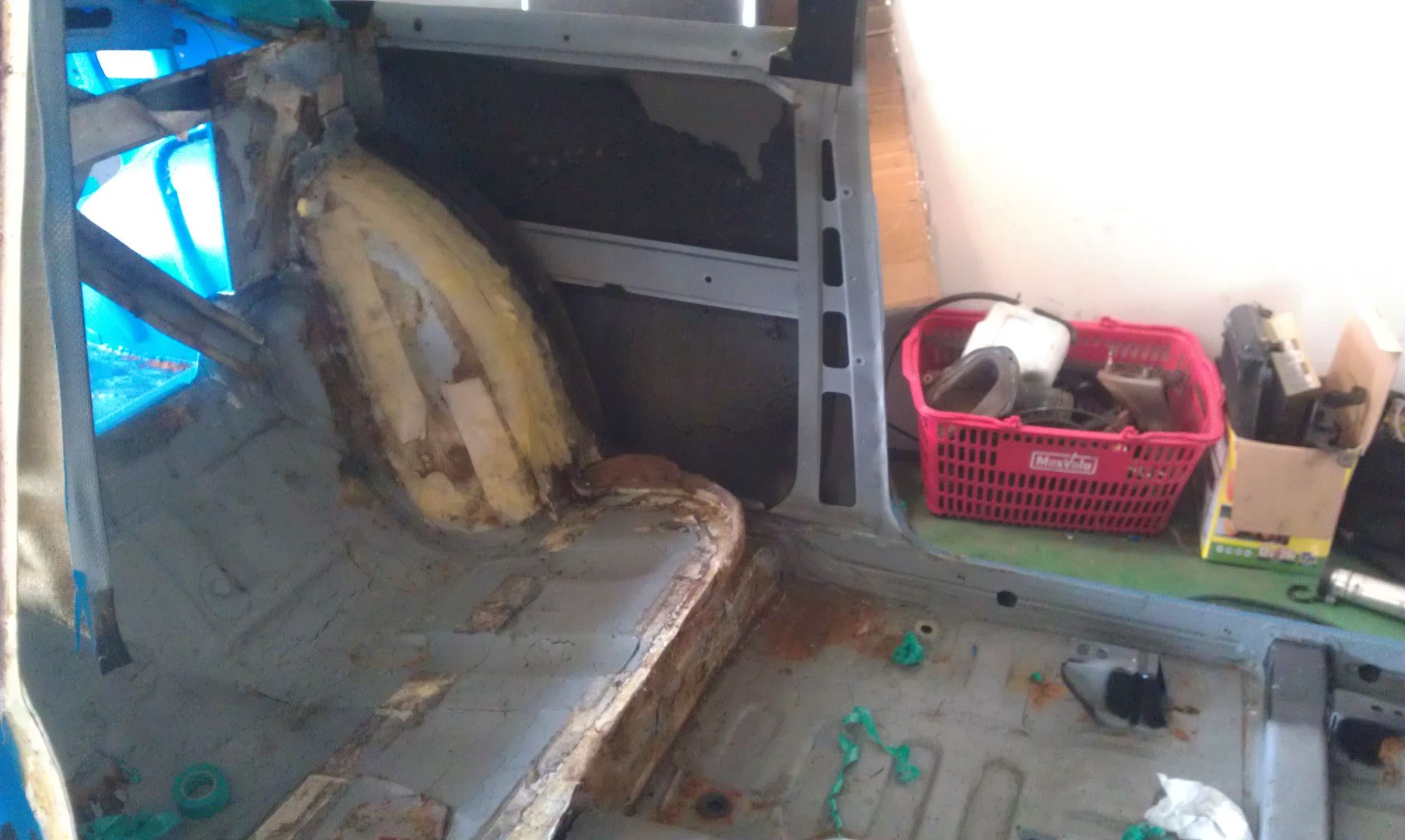 I started masking things up in preparation for my grinding session. Wanted to protect both the glass and the rubber.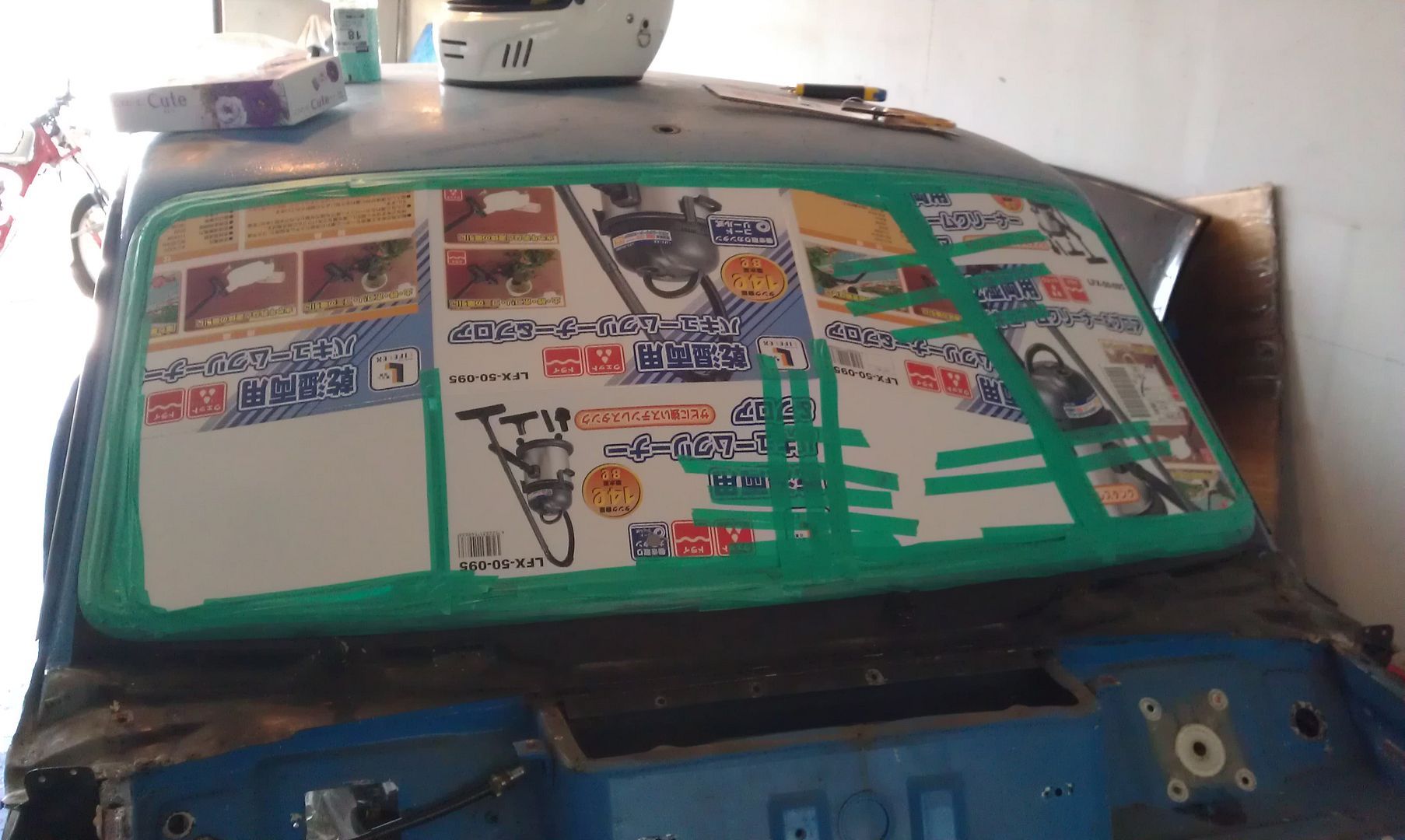 The headliner is actually in really good shape and I was afraid I wouldn't be able to remove it without destroying it. So I got a bunch of newspaper and tape and just masked it off along with the dash and the glass!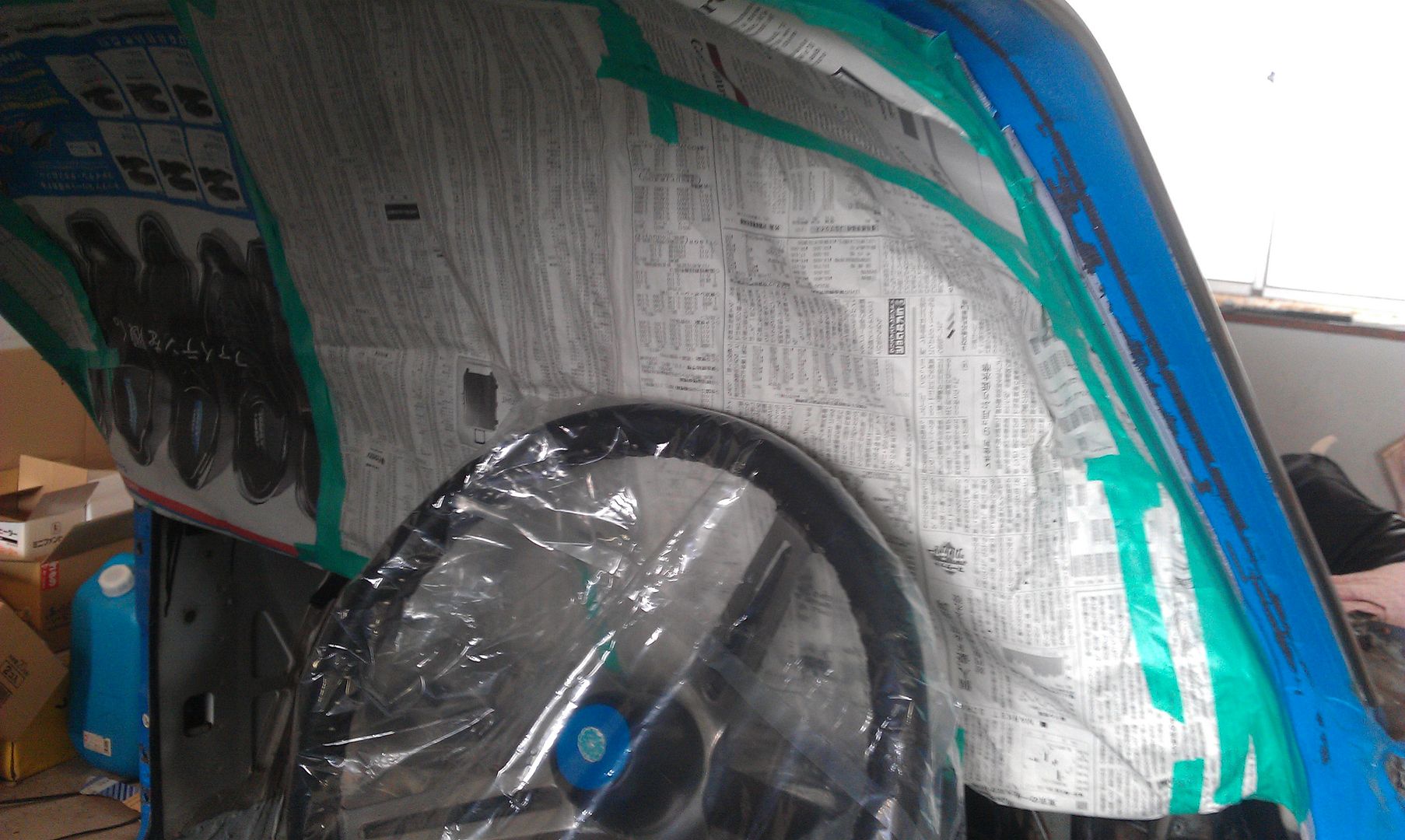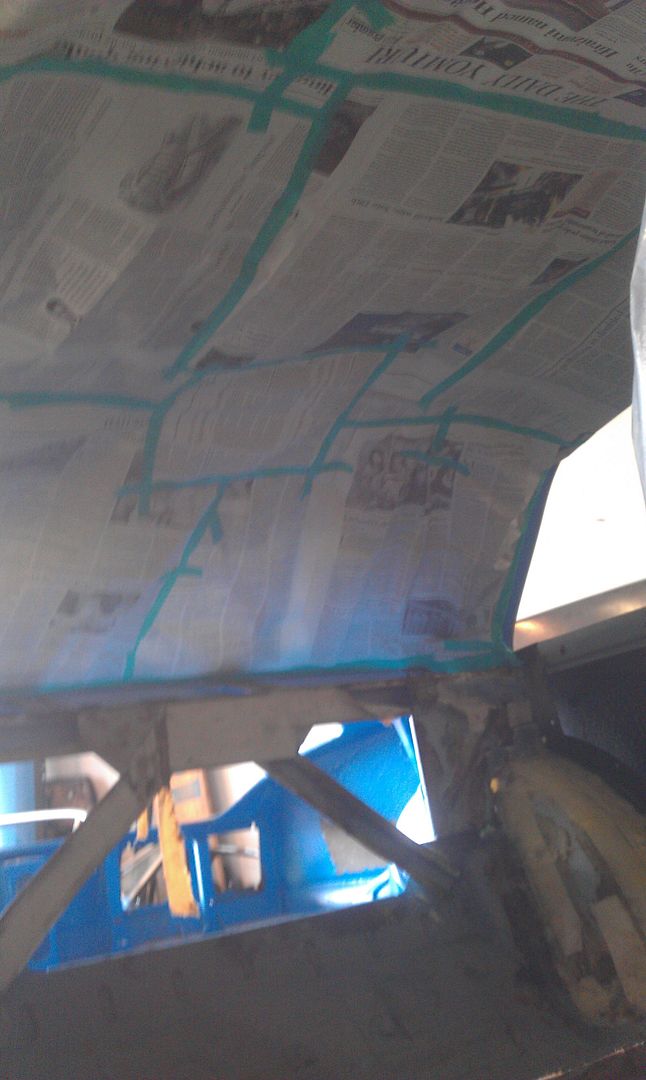 So I started my grinding on the front rockers thinking that they looked far too solid for a car of this age. I was right, there is definite evidence of rust here and there appears to be new steel. This at first made me pretty happy, but then I ground through a little more of the bondo and red flags started flying at me in numbers that were slightly uncomfortable.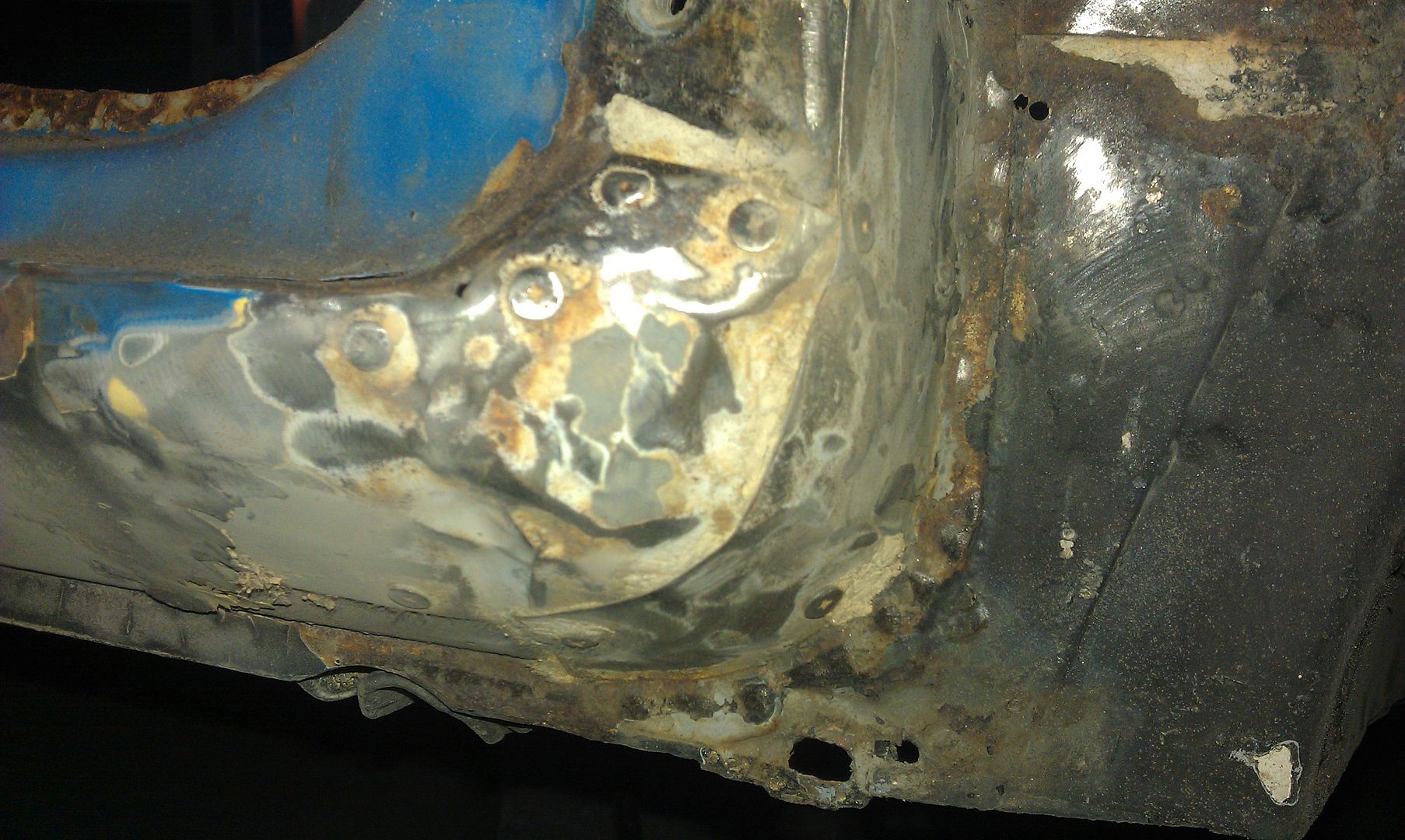 Yup, you're seeing that right. Instead of cutting out the old rust, the guys who did the blue paint job instead just cut out steel and screwed it in place. Yes screws...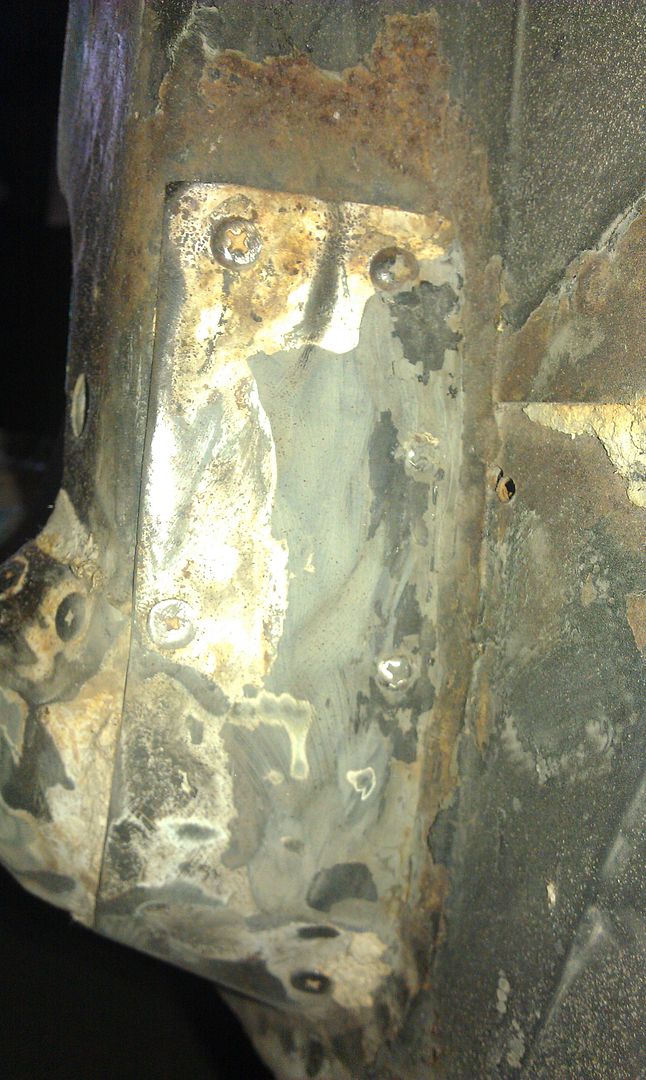 Fortunately, that means that the basic shape still remains behind the crappy rust fix, which makes it easier for Sugi-san at Classic Car Nagoya to build new steel in the proper shape to weld in.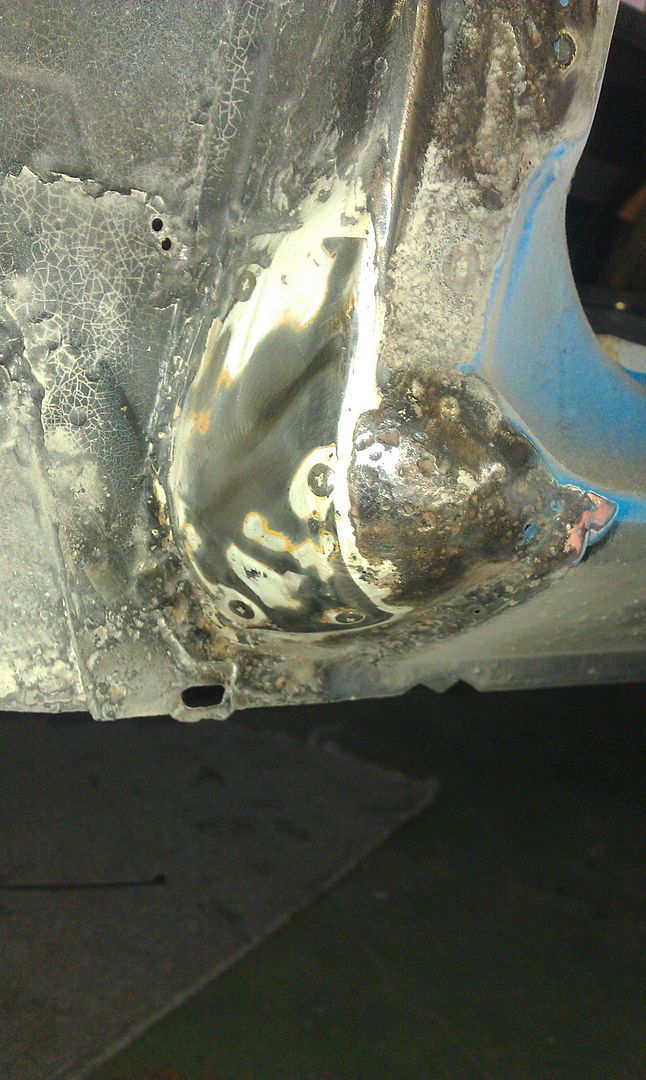 So far we need new steel at the front of the rocker panels and at the bottom of both front fenders. We'll see what other surprises I find as my grinding continues, hopefully none, haha.
Thanks again guys for looking!
Cheers
David