Thank you guys so much for all the support and comments!
I gotta apologize for being MIA so much lately, my co-worker quit his job and his responsibilities got delegated to my desk until we could get a new employee in to help. Needless to say, trying to handle two people's responsibilities has really taken it out of me, haha.
Cam, the ignition decal, roughly translated, says two things. The top half says "When starting pull out the choke and don't press the accelerator." The bottom half say "When driving at speeds above 70 km/h pull the choke out half way." I'm guessing to richen the mixture up a bit and keep the pistons cool, cause if you're pushing this little car hard enough to hit 70 km/h your pretty much going flat out, haha.
I have sad news though, the reason I haven't been driving is due to a transmission leak that keeps getting worse and worse. Finally, it got so bad I was afraid to move the car. I put it up on stands, took both plugs out and had a look around. Found this!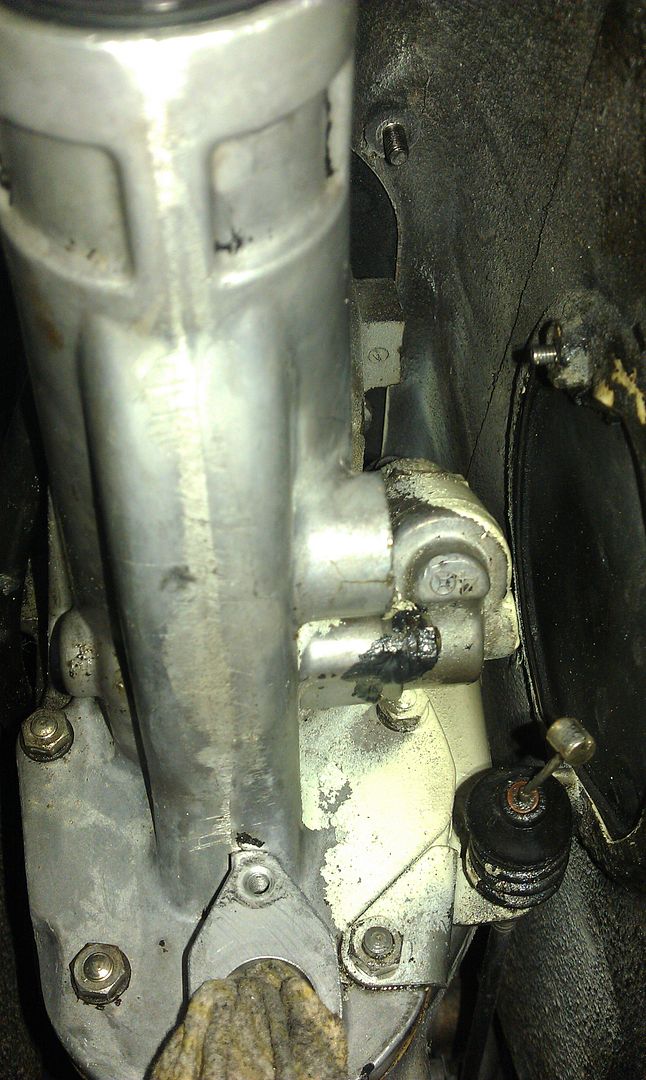 Yikes, that's a pretty big crack right on the bottom of the plug, I guess all those times of pulling it out and putting it back in to check the level while it was slowly leaking finally did it in (probably put a little too much oomph on it one time and cracked it...).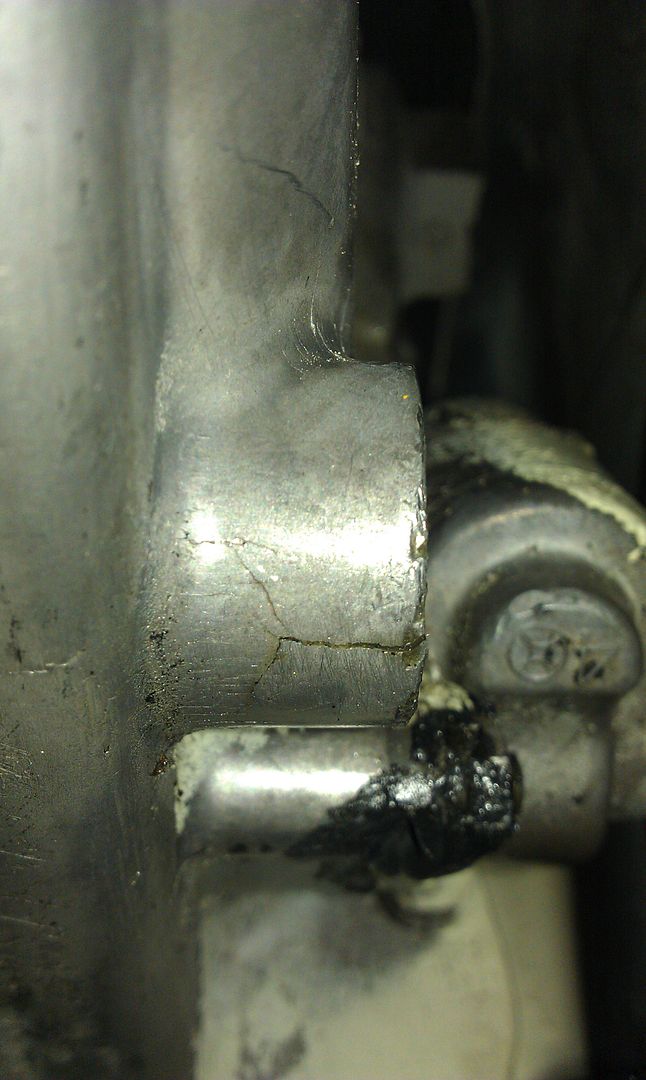 Of course, the proper way to fix this is to pull it out and weld it up. To do that though, you have to pull the motor out. Pretty much everything has to come back out. Well, before I step up to that I figured I'd give epoxy, teflon tape and Toyota black a shot.
Crack epoxied up.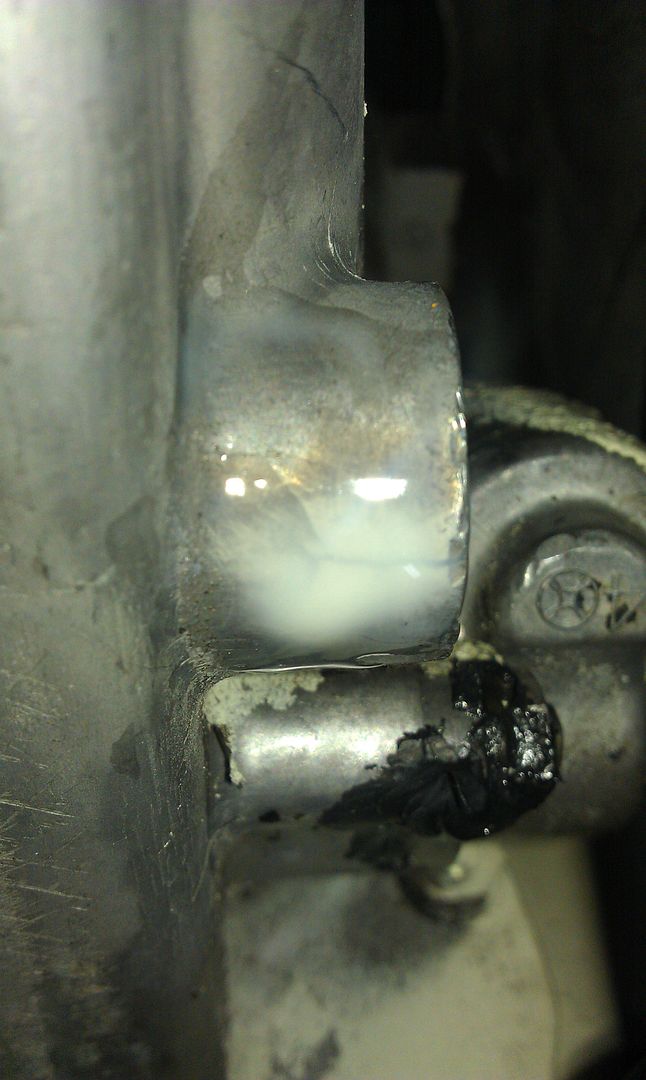 Not sure how well it will hold, I filled it with fluid today, put teflon tape around the plug and tightened it down... gingerly. I fired it up and ran it a few minutes and it wasn't pissing fluid, so that was a step in the right direction. I shut it off and coated the whole outside of the plug and seem with Toyota black sealant. I'll fire it up on the stands in 4th gear to get the fluid churning really well and take a look for any leaks. If not, awesome. If so, I'll drain the fluid, and try one more thing, liquid aluminum. If that's a no go, I guess I gotta pull everything apart again... really don't want to do that though, haha.
Got sidetracked as the evening wore on as my girlfriends new car got here!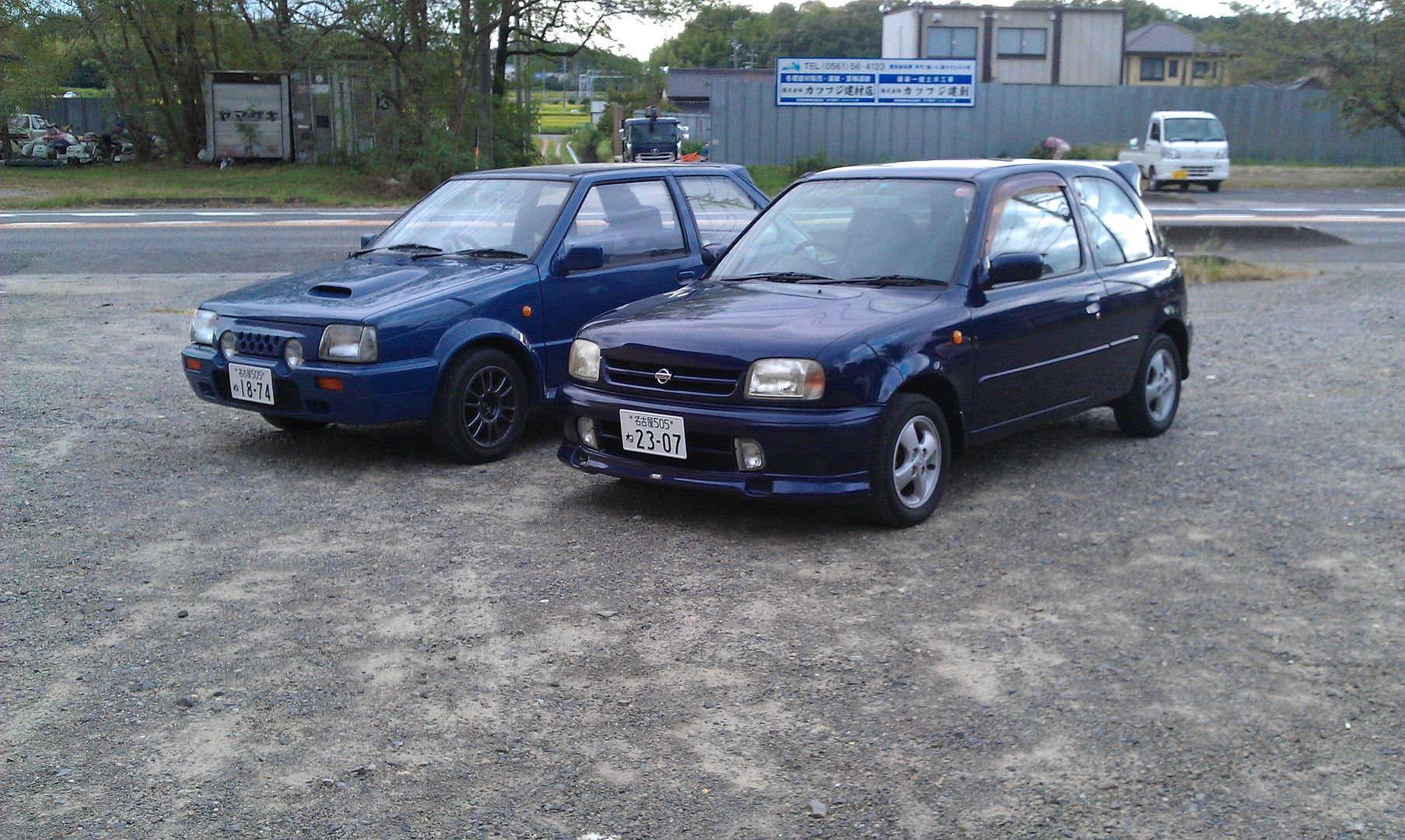 More on that here:
viewtopic.php?f=7&t=15539&start=60
Thanks again everyone for the comments! I really hope I can seal this cracked transmission!
I'll keep ya'll updated!
Cheers
David