Alrighty, I'm finally getting time to do an update!
My co-worker quit his job and all of his responsibilities got stacked onto my desk. Needless to say, overtime and I have become best friends, haha. At any rate, I've slowly been working on an intercooler and radiator water sprayer. My goal was to keep it as incognito as possible though. I also didn't want it to just spray as much as it can for as long as it can, so I came up with an idea. It involved drawing pictures on paper... I love drawing, haha.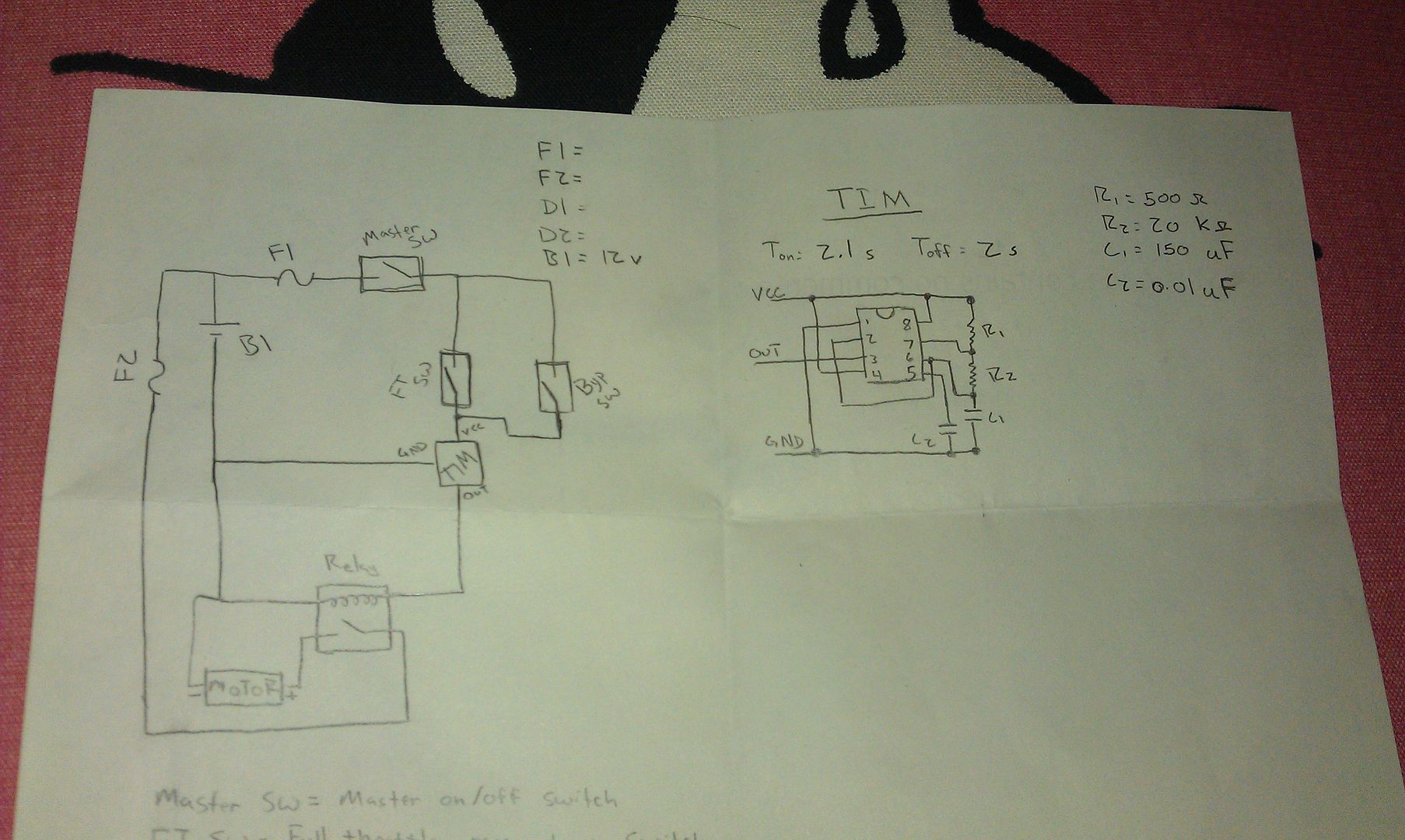 For those of you who aren't mega geeks like me, this is a 555 timer IC based circuit for controlling the length of time the intercooler sprayer sprays. Way it works is, when you have the master switch on and you hit full throttle, the IC starts counting, it runs for 2 seconds on, then 2 seconds off. It continues this cycle until you let off the throttle. I also wanted an override switch so I could switch it on without hitting full throttle, like right before I know I'm going to mash the pedal on a hot day.
Now I can make tons of excuses for wanting an intercooler sprayer (it gets hot in Nagoya, I want to pull the most efficiency out of my factory intercooler, I like wasting water, etc.) but the simple fact of the matter is, I like building stuff. So useful or not doesn't really bother me. I wanted to see if I could build it, make it work right and keep it nearly invisible.
So I bought some parts and it was on like Donkey Kong!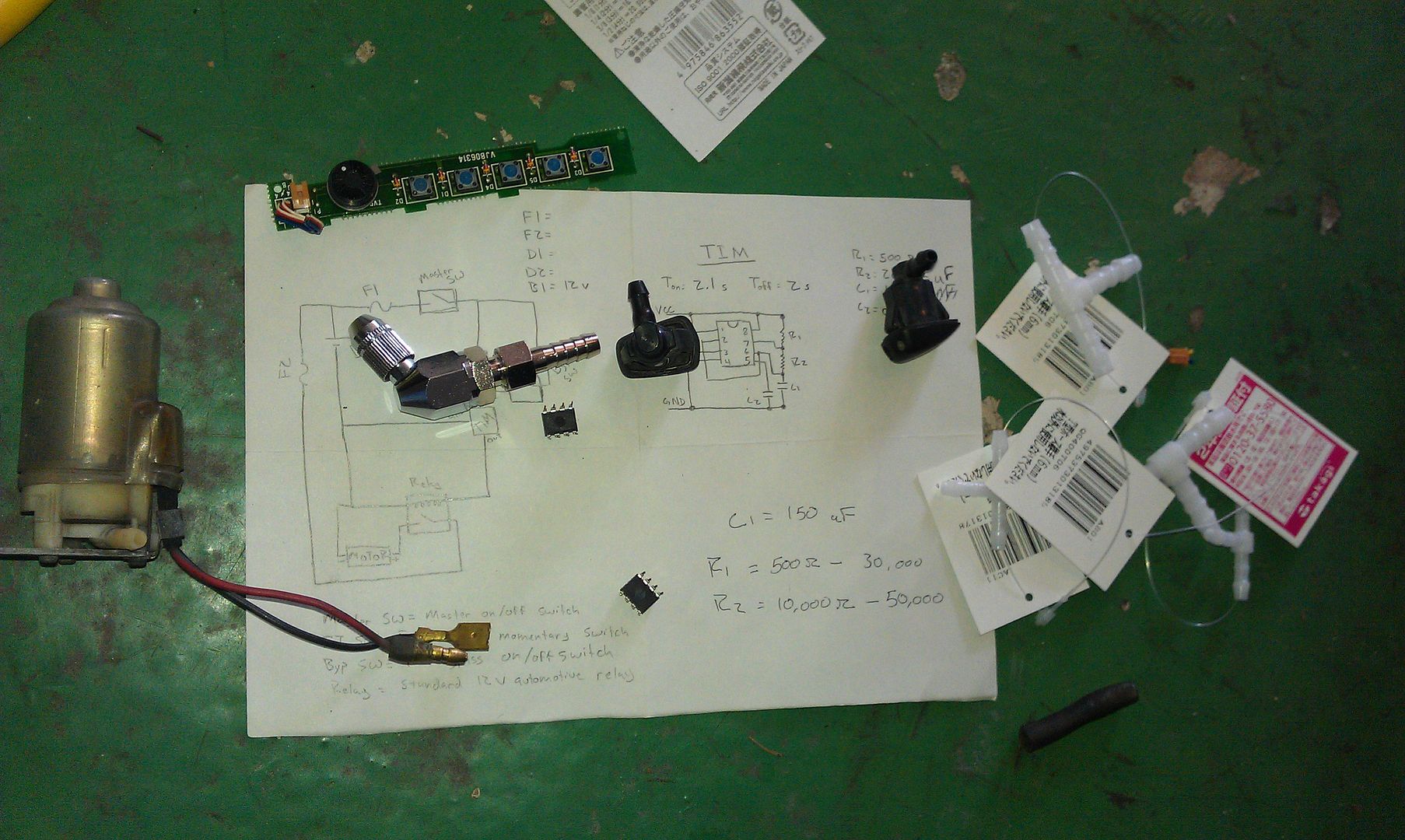 After inhaling much smoke from the solder, this is what I ended up with. Things to note, I originally had a potentiometer planned, but I pulled it out and ran with a resistor to make sure everything was working right. I eventually reverted back to the potentiometer so I could adjust the amount of time on and off.
A whole lot of ghetto wiring! Also, full throttle switch, master switch, override switch and potentiometer back in place on the board.
Alright, testing! Kicks the little light on and off at adjustable intervals with the override switch and master switch both on, just as planned.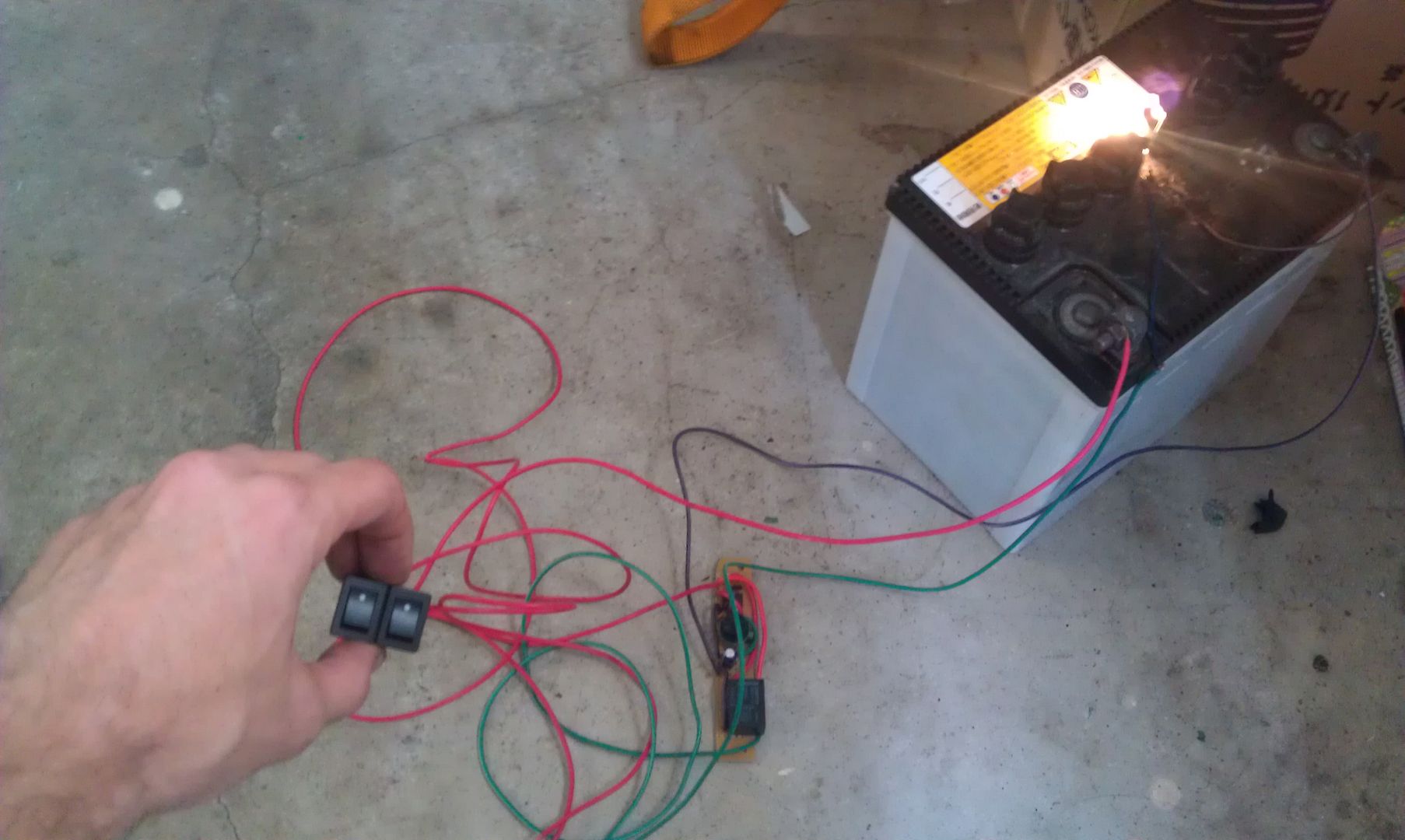 Override switch off, but full throttle switch pressed gets the light flashing as well!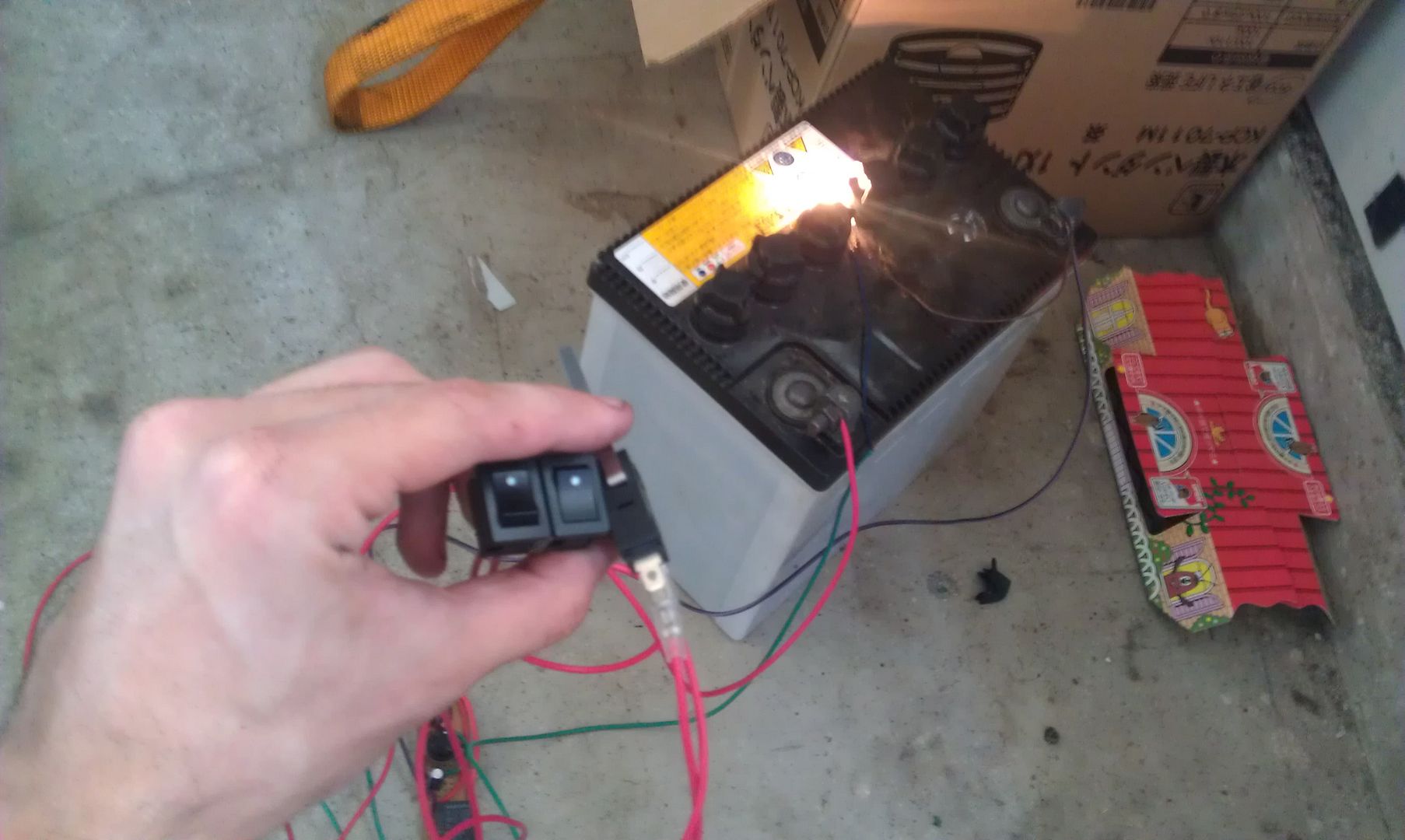 The only visual change inside the car. Ignore the green wire falling down in the back, I hadn't hooked it up fully yet, haha.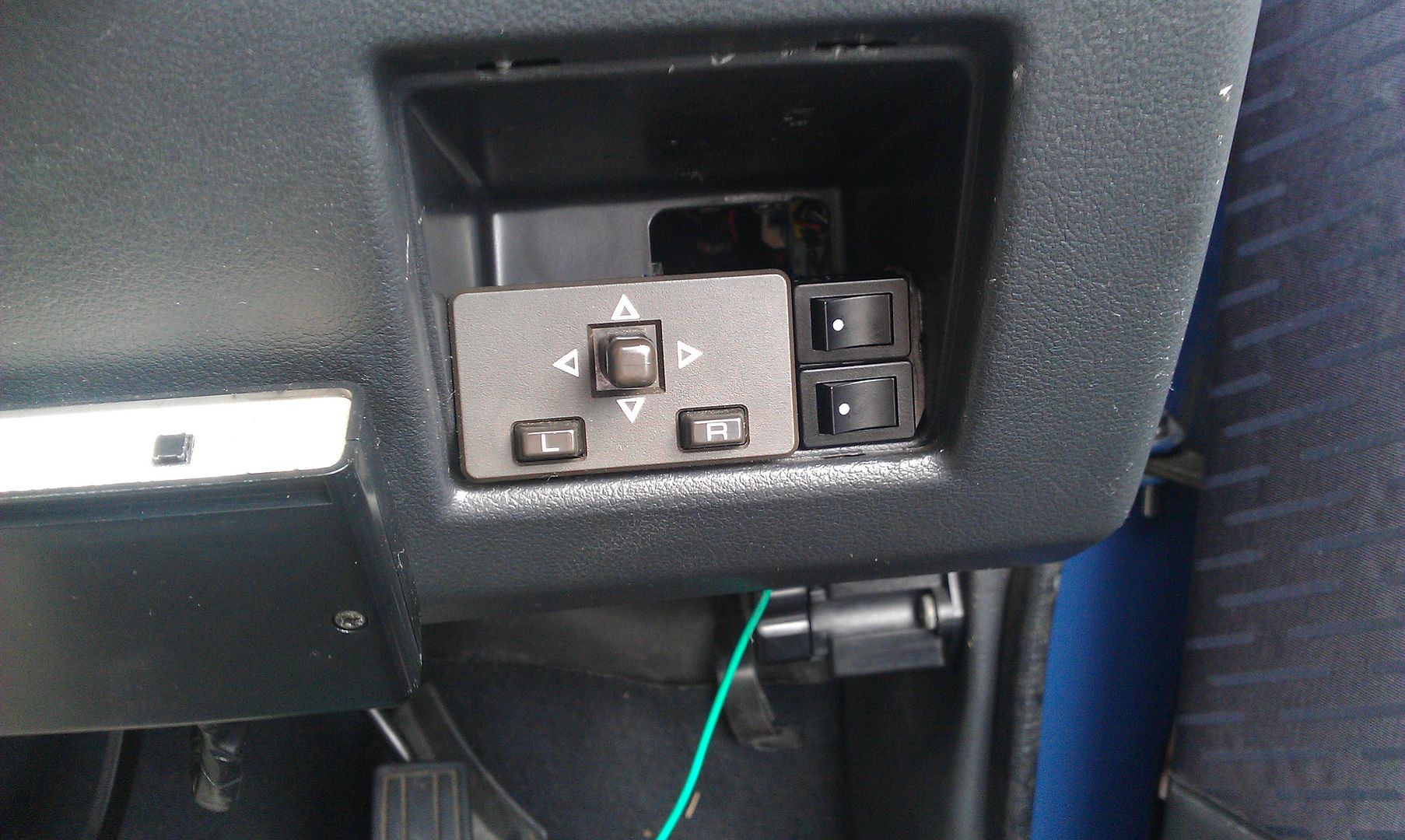 Full throttle switch.
Board mounted to the inside of the dash, still reachable from the drivers seat so you can adjust the on off timing, but completely invisible unless you're a serious contortionist! Also to note, I used double side tape for everything as I wanted nothing permanent and no holes, so I could rip it all out in a matter of minutes if I got sick of it. Not sure if this will backfire on me and have the full throttle switch falling off. We'll see. I may upgrade to zip ties on the full throttle switch in the future.
Motor mounted.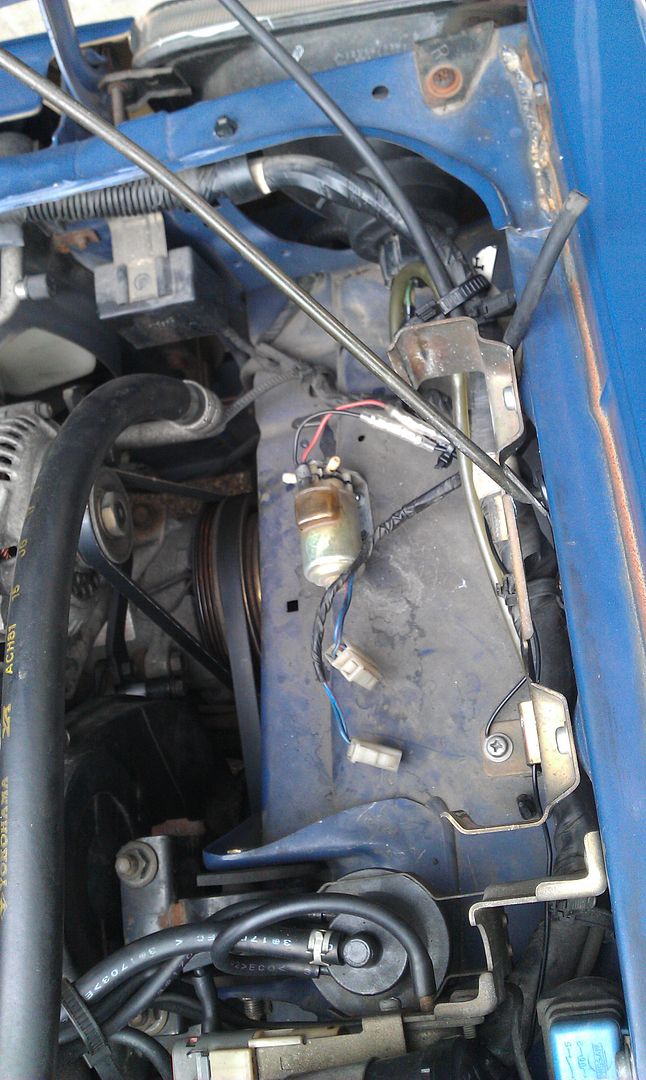 Alright, at this point I hooked up the washer tank with a T on it and tested it out. Thing went haywire! I think the amperage load on the motor is too much for the little relay I'm using. It was crazy, just randomly flipping on and off with no rhyme or reason! I'm going to try having the little relay kick on a bigger, automotive relay and see if that fixes the issue. If not, maybe the wire I'm running to the wire got scraped somewhere and is intermittently shorting out to ground. At any rate, I didn't have time to further pursue that as my girlfriend's new car showed up!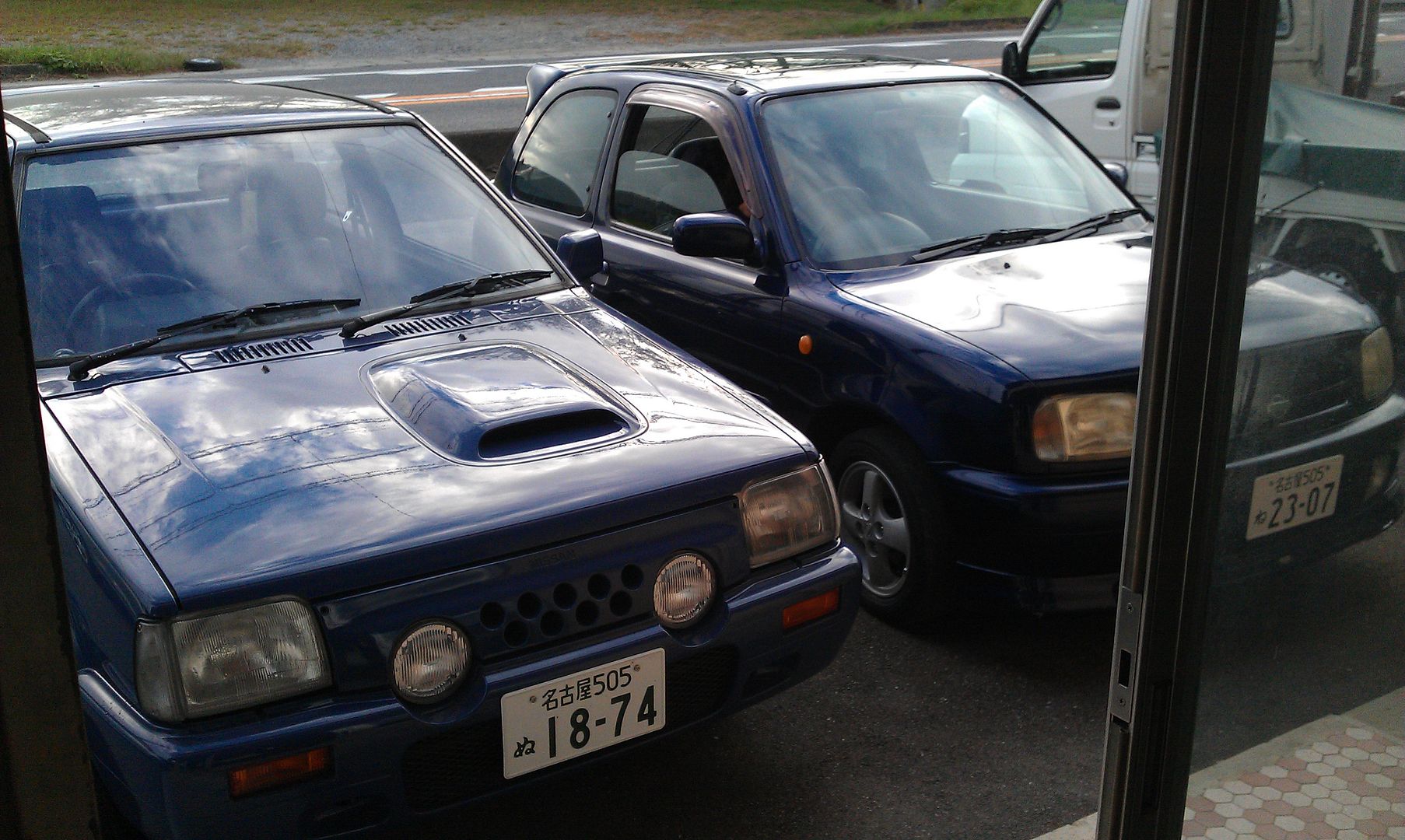 It's a 1996 K11 March 1.3. Thing is an absolute blast to drive, haha! Brakes are so far gone it's not funny though, definitely going to need work on that soon. Anyways, I'll let the pictures do the talking for now!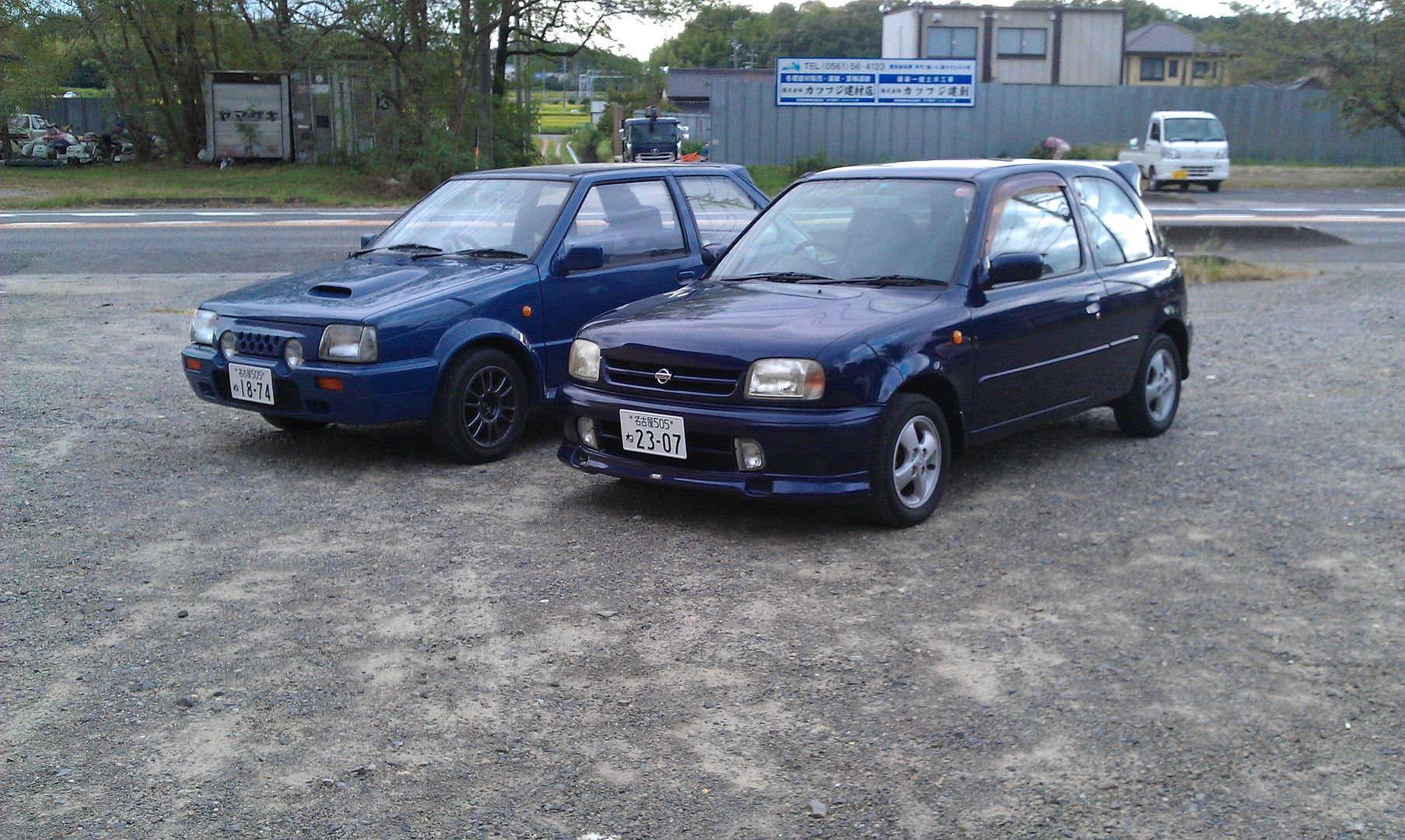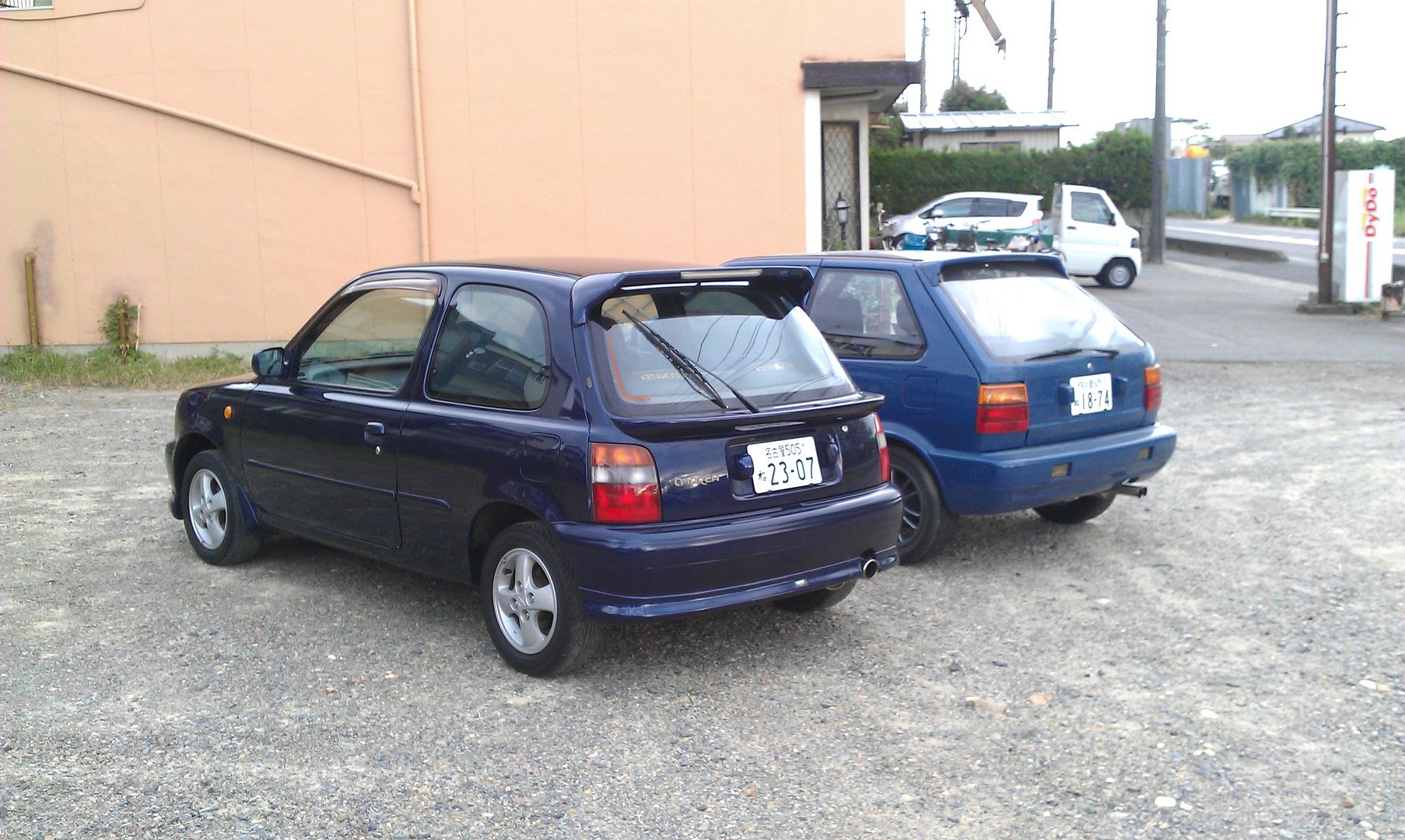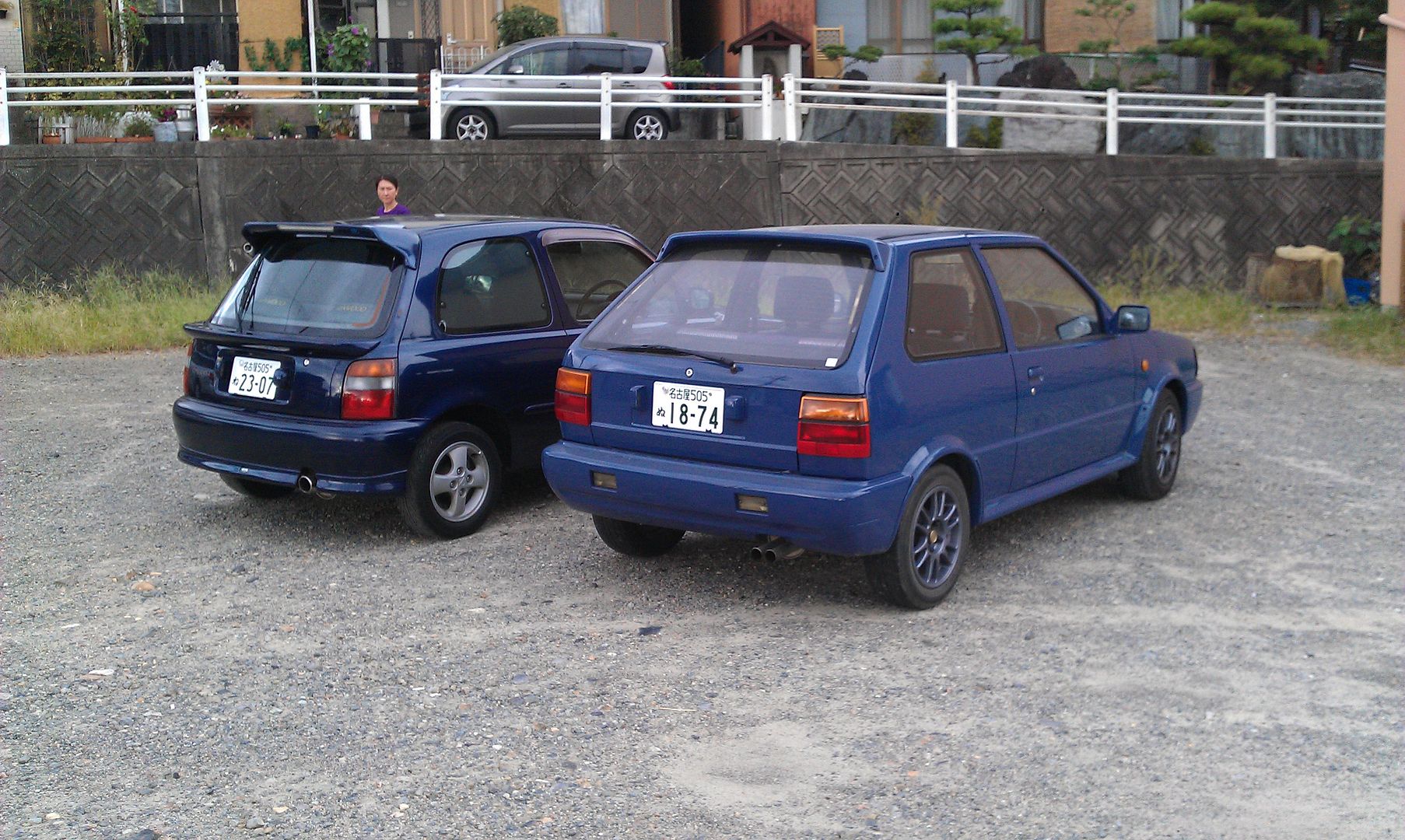 I think it's kind of cool that I got two cool Marches parked outside, haha.
Anyways, more to come of this intercooler sprayer contraption gizmo in the near future!
Cheers
David