First things first, JNC seems to be working at a decent clip today so I'm getting these pictures up and posted as fast as I can, haha. Being across the pond has made JNC spotty at best while the upgrades are going on, haha. Regardless, things to be smoothing out a bit now!
Alright, so some of you may remember, I was daily driving a Toyota Chaser for a while. It was big, warm, safe, well equipped and bleeding boring. With an automatic and only 160 hp to lug around that 4 door mass of old man car, it was also impossible to extract fun out of. So naturally, it couldn't last. I needed something fun, but what to choose? There's plenty of fun cars for cheap, but they're so common they lose that unique character I'm always hunting for in a car (if you don't understand my constant drive for a unique car, read my Mitsubishi 360 thread, haha). So I needed something fun, exciting and incredibly unique.
Oh, before I spoil it all (I'm sure the majority of you guys have already scrolled down to look at the pretty pictures, but I digress) I should state that I've set myself a rule here. I am not allowed to buy a car that you can get back in the US. My time here is limited and I intend to spend it driving the craziest rarest cars I can get my hands on. Since I've gotten here I've owned an AE86 Levin, Mitsubishi Minica, Mitsubishi 360, 4-Door Hakosuka, Bellett and a Chaser. So that brings me up to my 7th car, a 1 of 10,000 Nissan March Super Turbo (points go to Camshaft for guessing which car the quickest, haha)!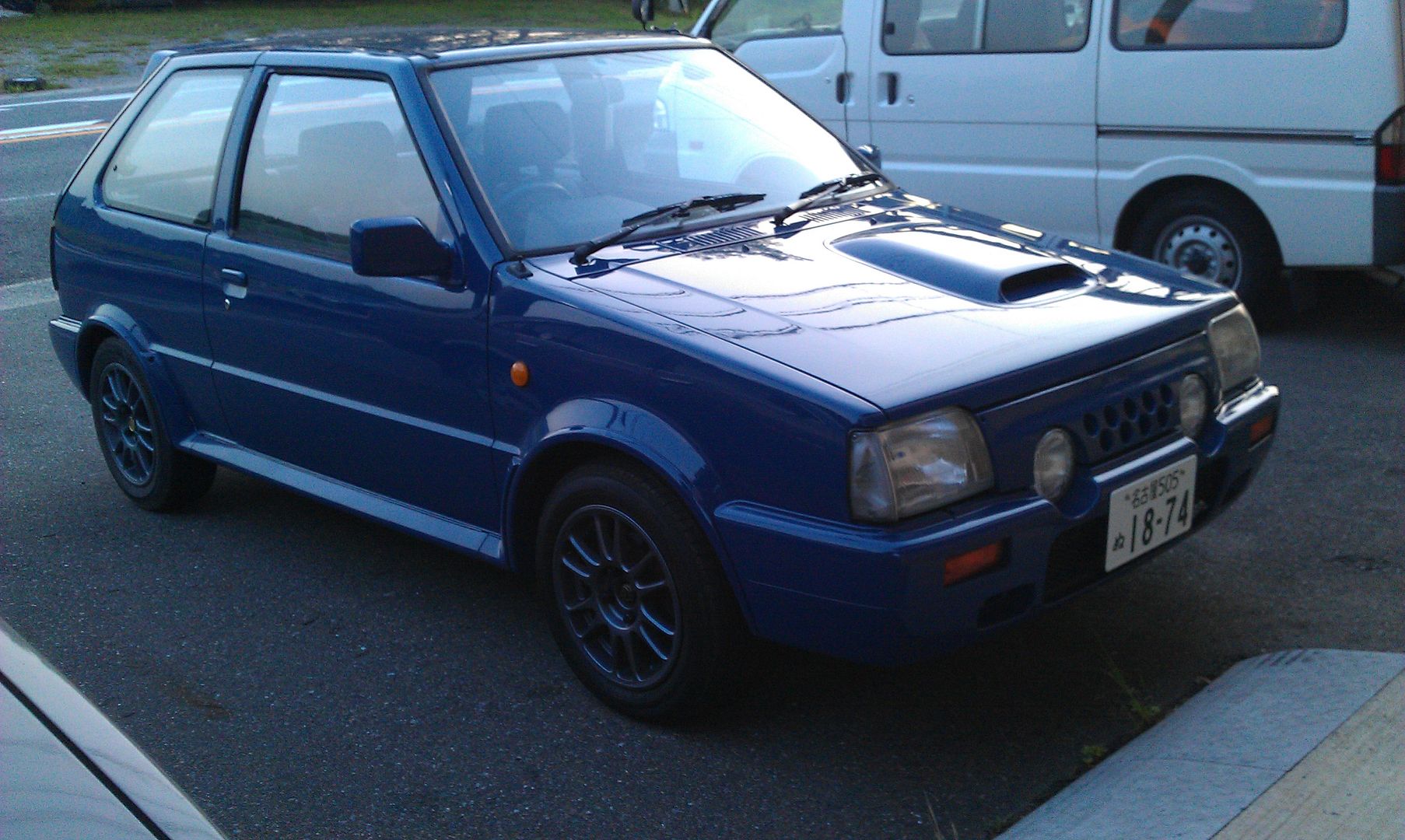 Main points first, it's twin-charged! That's right, a supercharger provides me with 10 psi of boost up to about 4000 rpm and then the turbo kicks in, bumping boost up to 14 psi and rocketing the car up to it's 6500 rpm redline. It's absolutely hilarious to drive, you put your foot down and it goes like stink! It only makes 110 hp, but at only 770 kg and with a torque curve that makes V8s envious, it's just huge amounts of fun.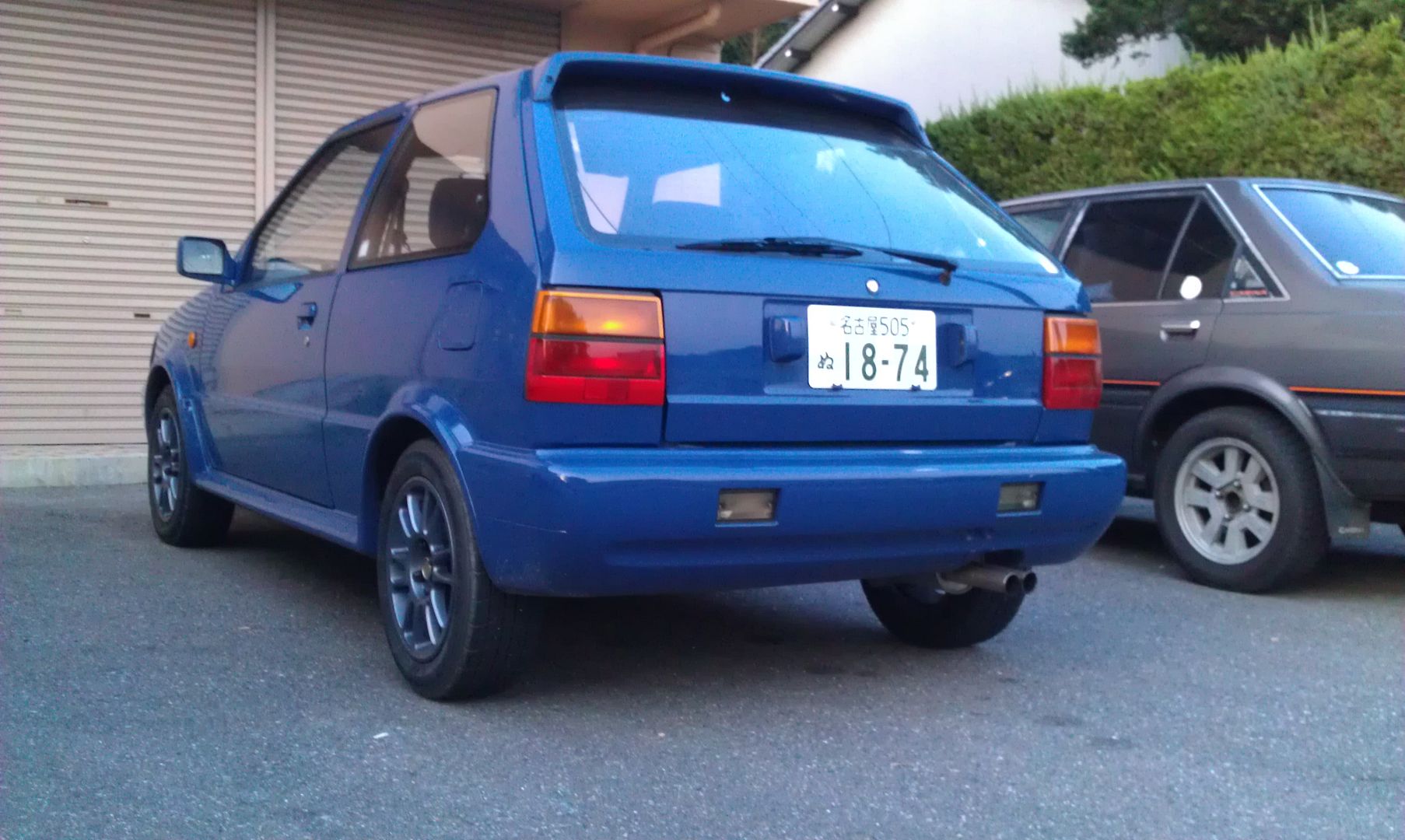 More engine talk, the supercharger operates off a magnetic clutch. So if you drive with a light foot the supercharger never spins. If you put your foot down, the magnetic clutch engages and the supercharger spins up, giving boost instantly! When the turbo starts making heavy boost the supercharger clutch disengages and the supercharger stops spinning so it's not longer sapping power from the engine. Genius design!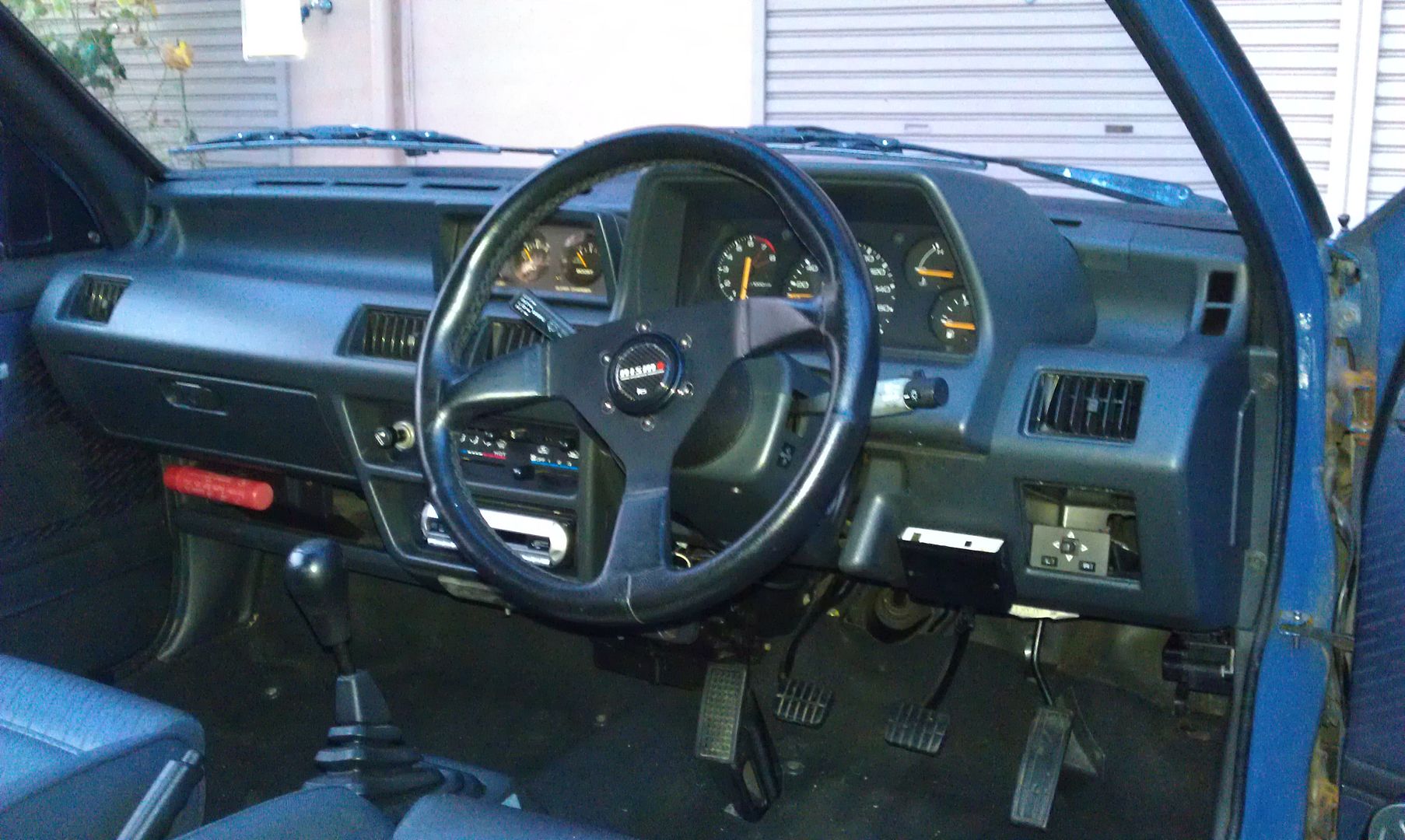 Interesting points about this car in particular. It's been repainted and looks amazing. Can't for the life of me figure out why. If it's an accident car, someone did such a good job of repairing it that I can't find a single thing wrong with it. It drives perfectly smooth and straight and feels tight as tight can be. There are some seals on the engine leaking and it needs new tires and brake pads, but other than that, the car is gorgeous!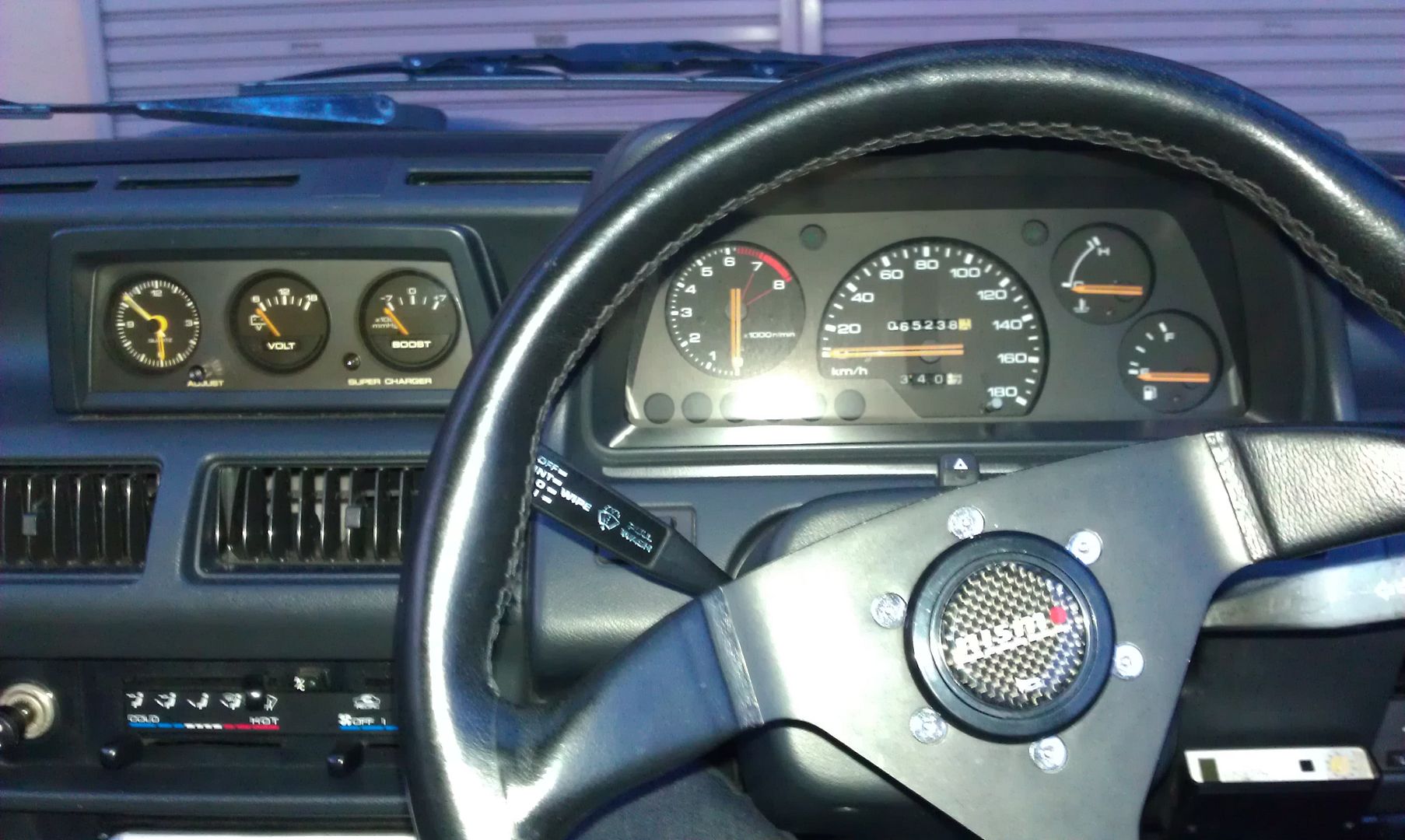 The suspension from the factory is decently stiff and the car just grabs the road. In the reviews I've read, they all complain about understeer, but you'd have to be pushing the car really hard to get it to understeer and I just don't have the balls to push it that hard on the street. So reviews be damned, for a street car, this thing is damn near ultimate!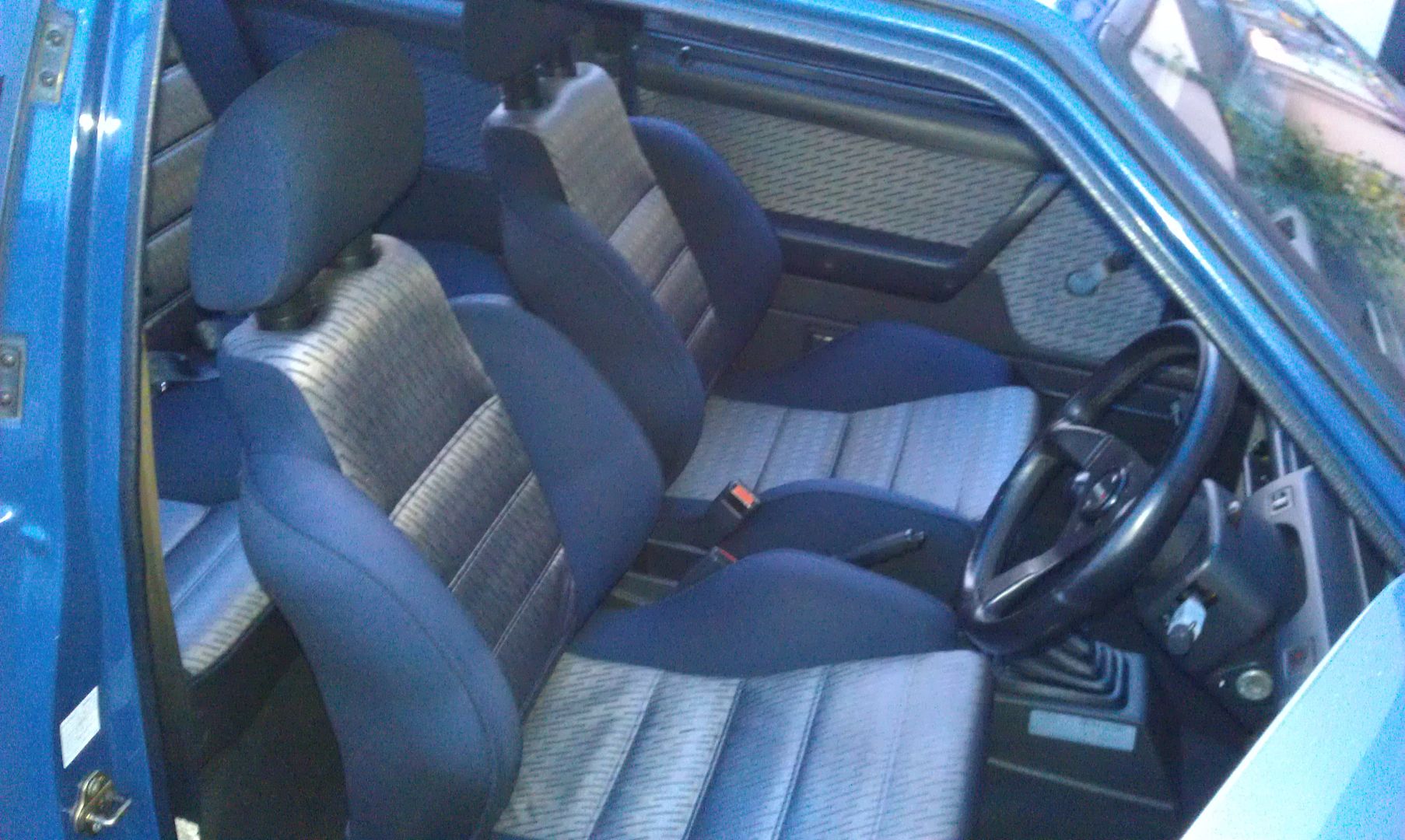 The interior is so minty fresh it makes an Altoids can want to take a shower. In other words, it looks brand new inside! There's a little bit of sun-fade on the door handles and window crank handles, but some paint will fix those so quick it's a wonder why I haven't done it yet.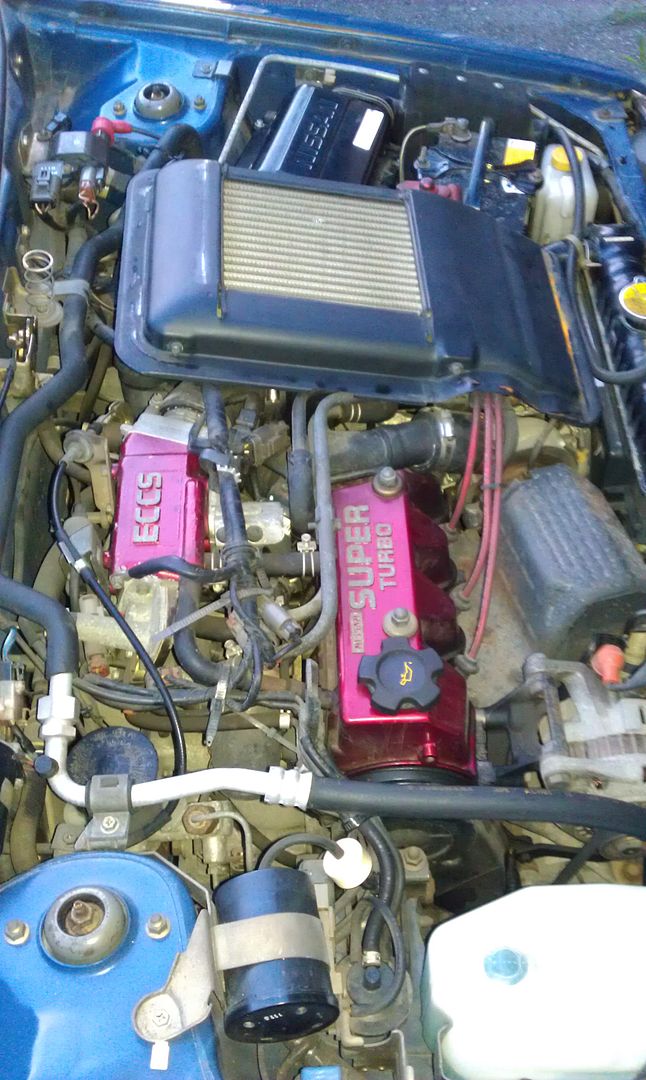 The engine is a 930 cc 4 cylinder with some pretty unique design choices. For example, one belt drives the AC (goes from the crank to the AC with a tensioner in the middle). The AC compressor is double grooved though. Another belt goes from the AC to the alternator to drive that. There is no direct belt from the alternator to the crank. I have to have to AC or I have to get creative in remounting my alternator!
The turbo is mounted high on the front of the engine and has a y-pipe coming off of it. One half of the y-pipe feeds the supercharger and the other half skips the supercharger and goes direct to the intercooler. So not only when the turbo comes on does the supercharger clutch cut out, pipe length drops considerably as well. When the turbo comes on you can really feel it, the car really moves hard then!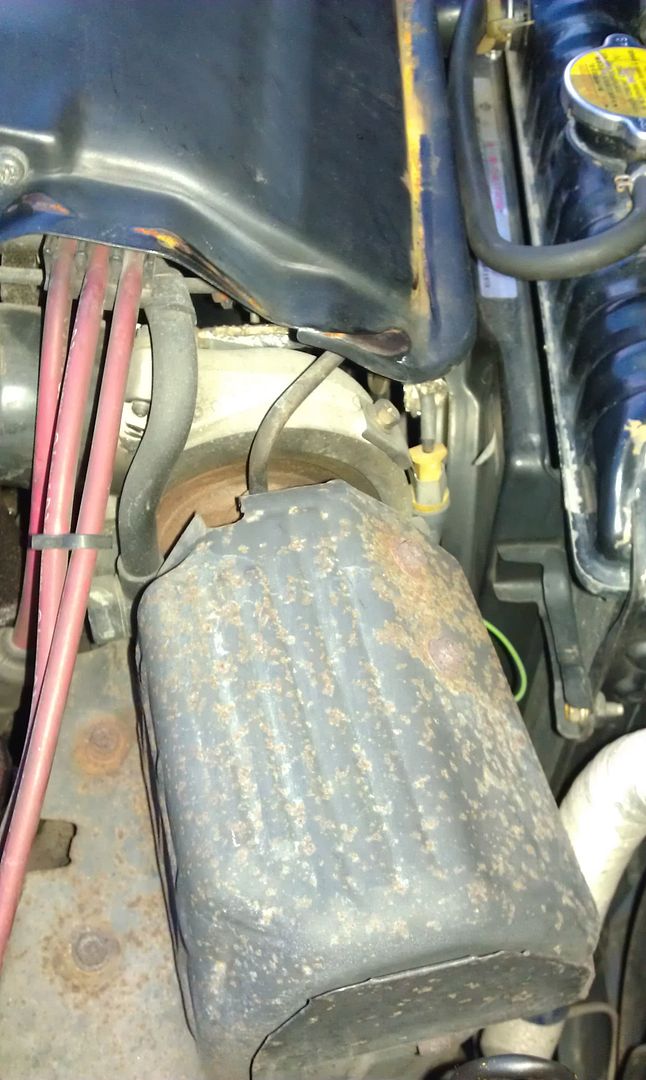 The supercharger sits low on the engine, almost on the same horizontal plane as the crank shaft. When it whines you can really hear it, but it's not as high pitched as I was expecting. You get this kind of mid range whine and behind it you can hear the turbo spinning up. Then when the turbo hits, all hell breaks lose, haha.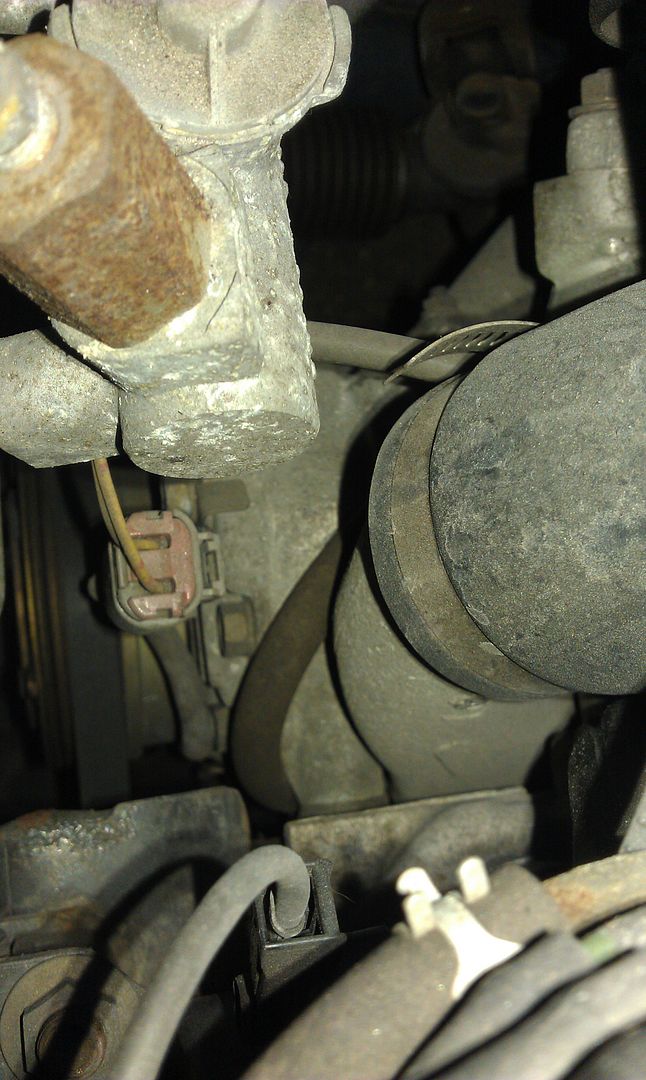 The car has enough lights on the front to make the alternator cry like a little girl at night. Seriously, with all lights on, the blinker clicking and the radio going at night when idling at a stop light, the voltage gauge reads a mere 10 volts! Get moving and it bumps back up to 12 to 12.5, but man the alternator is not up to the task of power all the light coming off the front of the car, haha.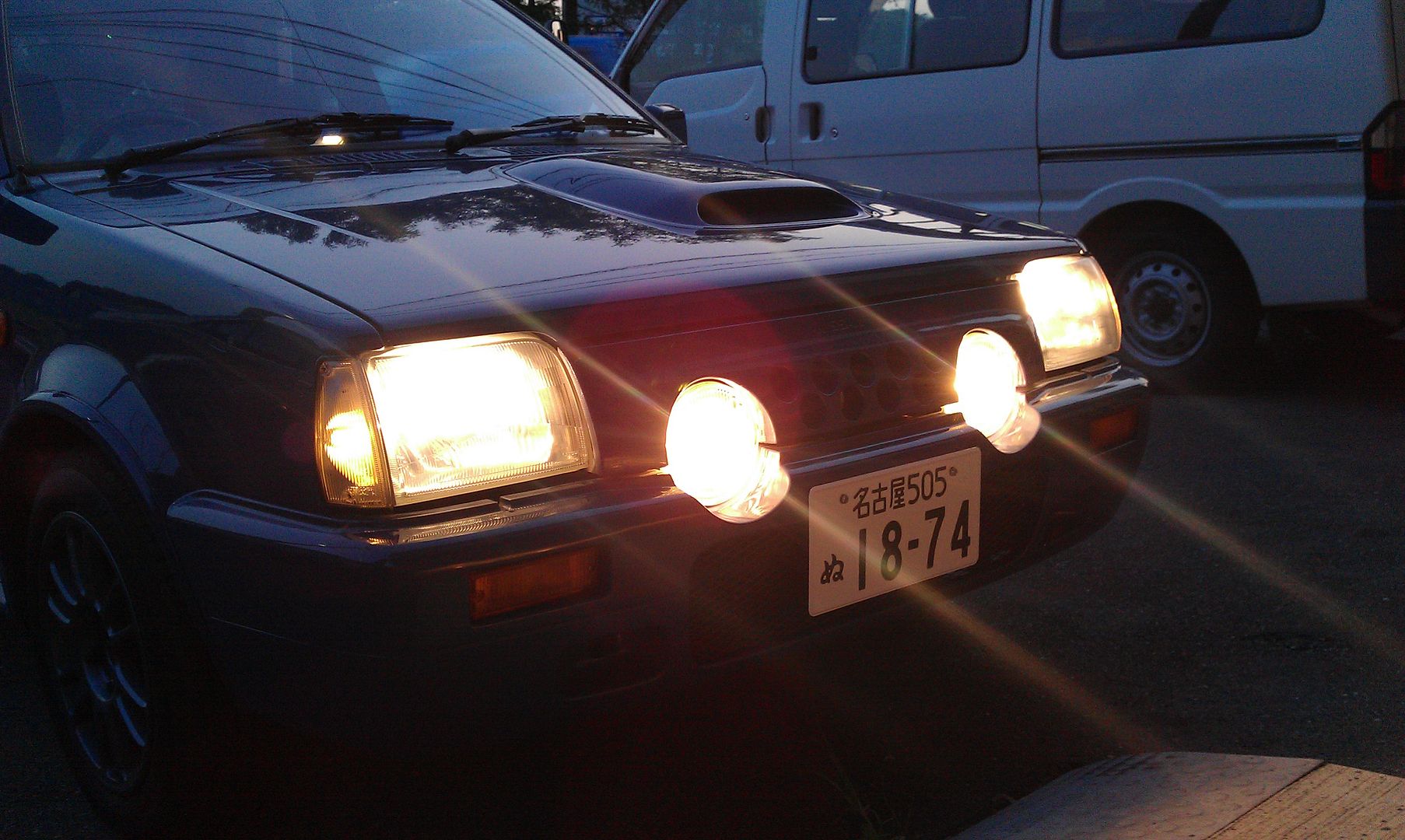 When I got the car I received two keys, a spare that was cut into a generic buy off the shelf at the hardware store key and some weird key with a cat on it. I gave the cat key no thought and just tossed it on my desk thinking it was someone personalized key they got at a key shop or something. I was actually really upset that I didn't get the original key. Then I was flipping through the owner's manual and stumbled across this page showing the cat key. The cat key IS the original key!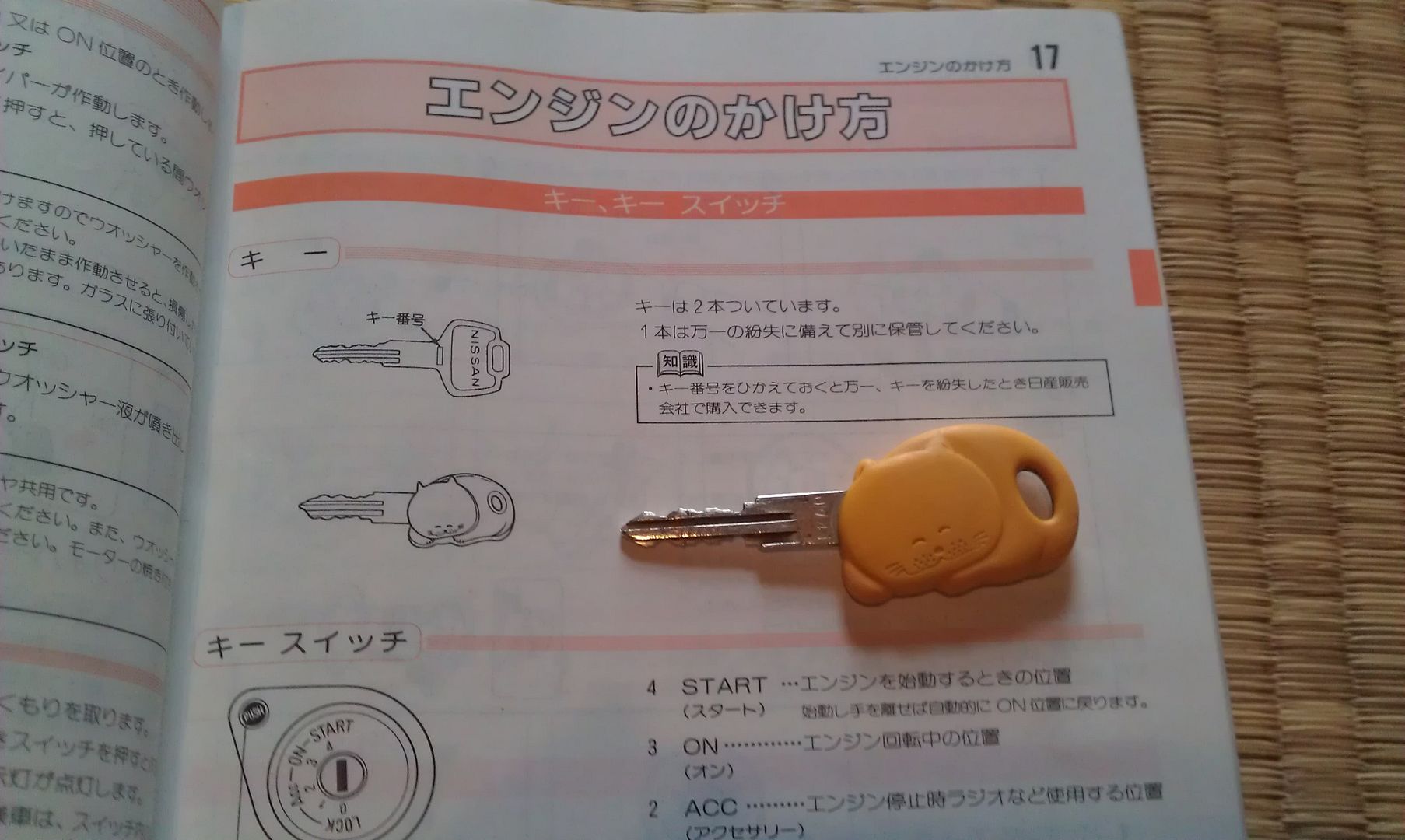 Apparently the cat's name is Asashio. It's supposed to be a cat version of the famous sumo wrestler or something. I thought it was hilarious and now use this key as my normal key, haha.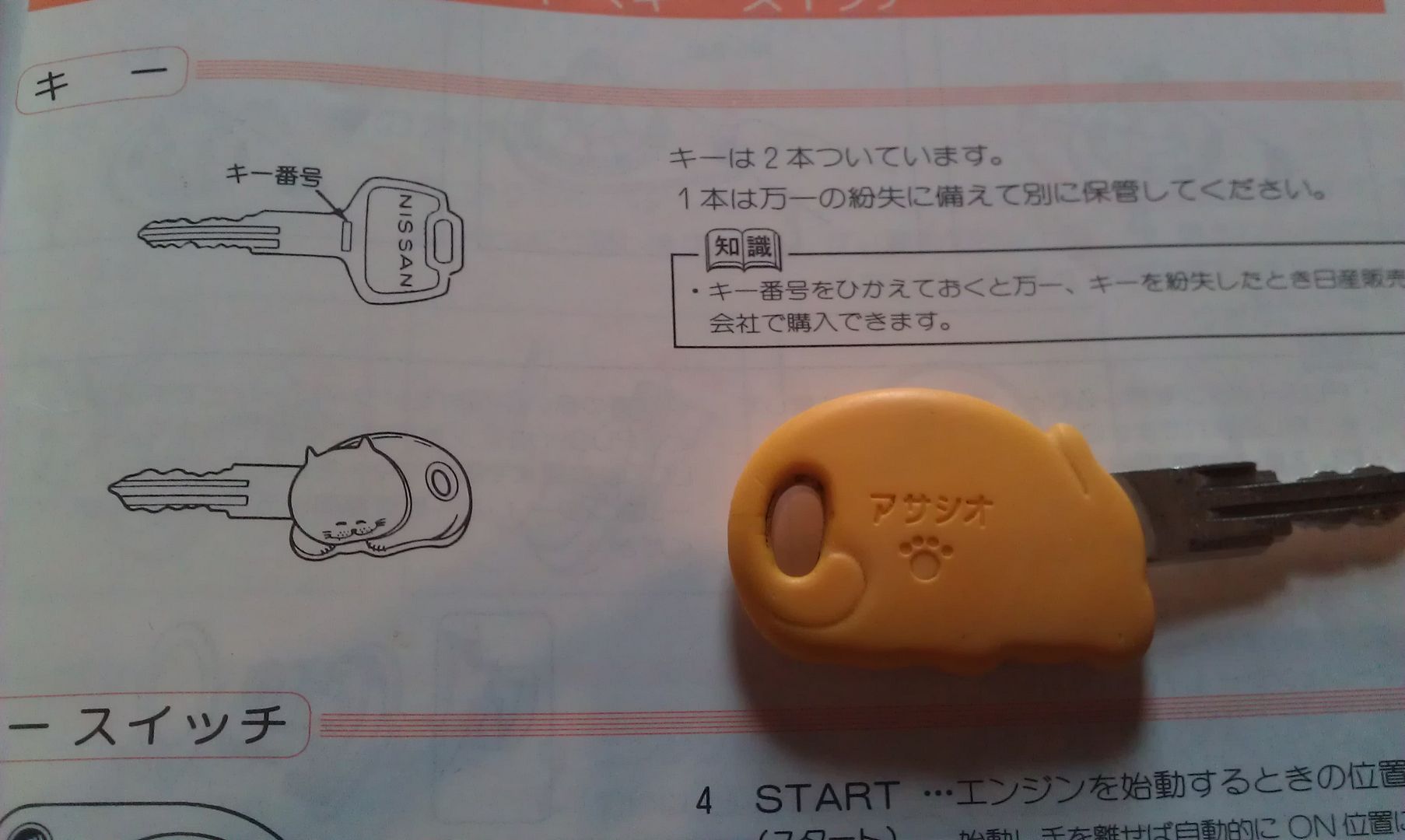 The car is epically small. You look at it and your first thought is, "It's a hot hatch."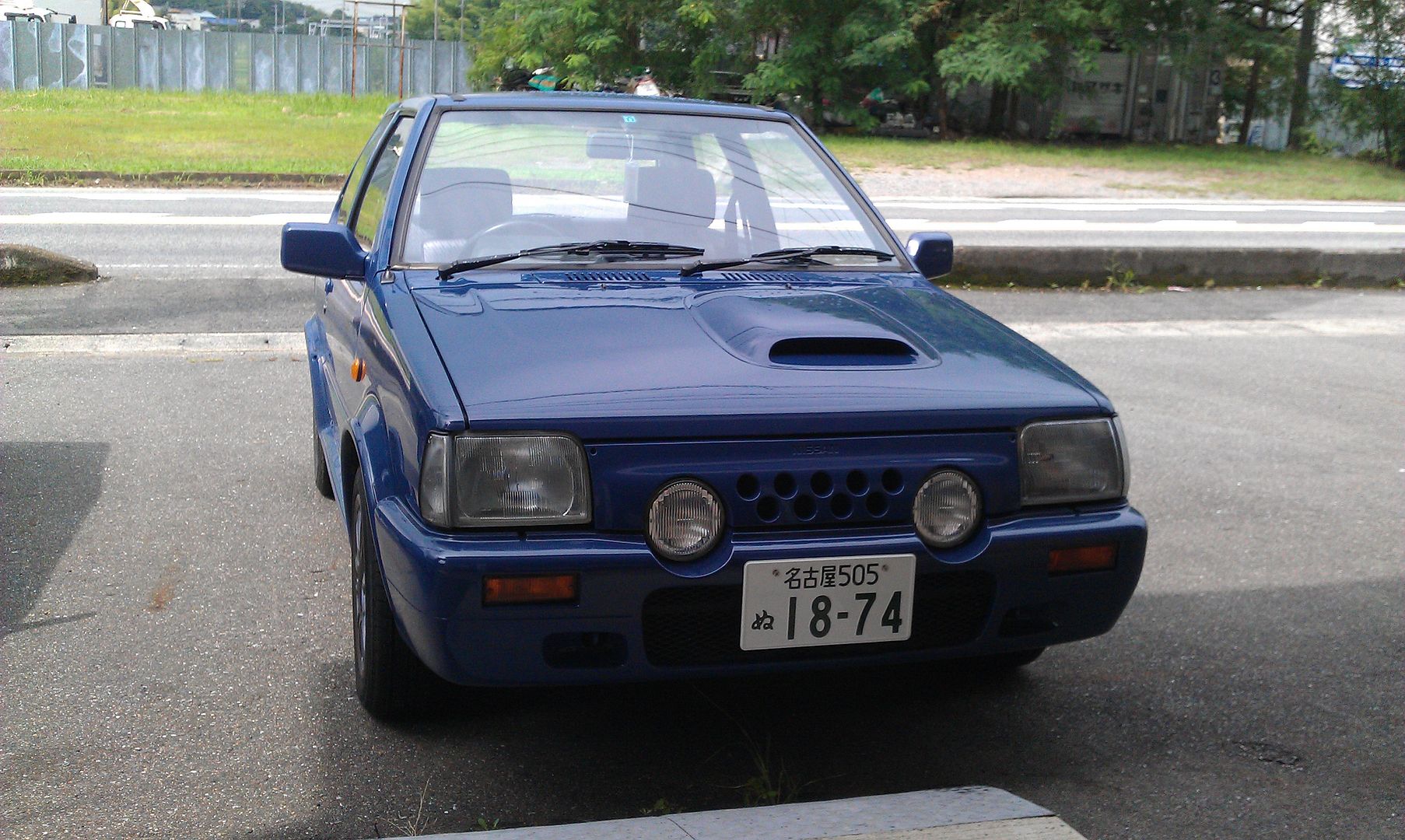 Then you see the car next to my impossibly small Mitsubishi and you realize that the roof line is actually slightly lower and the wheelbase is only marginally longer! Sure it's like one and a half times as wide, but still, that's tiny!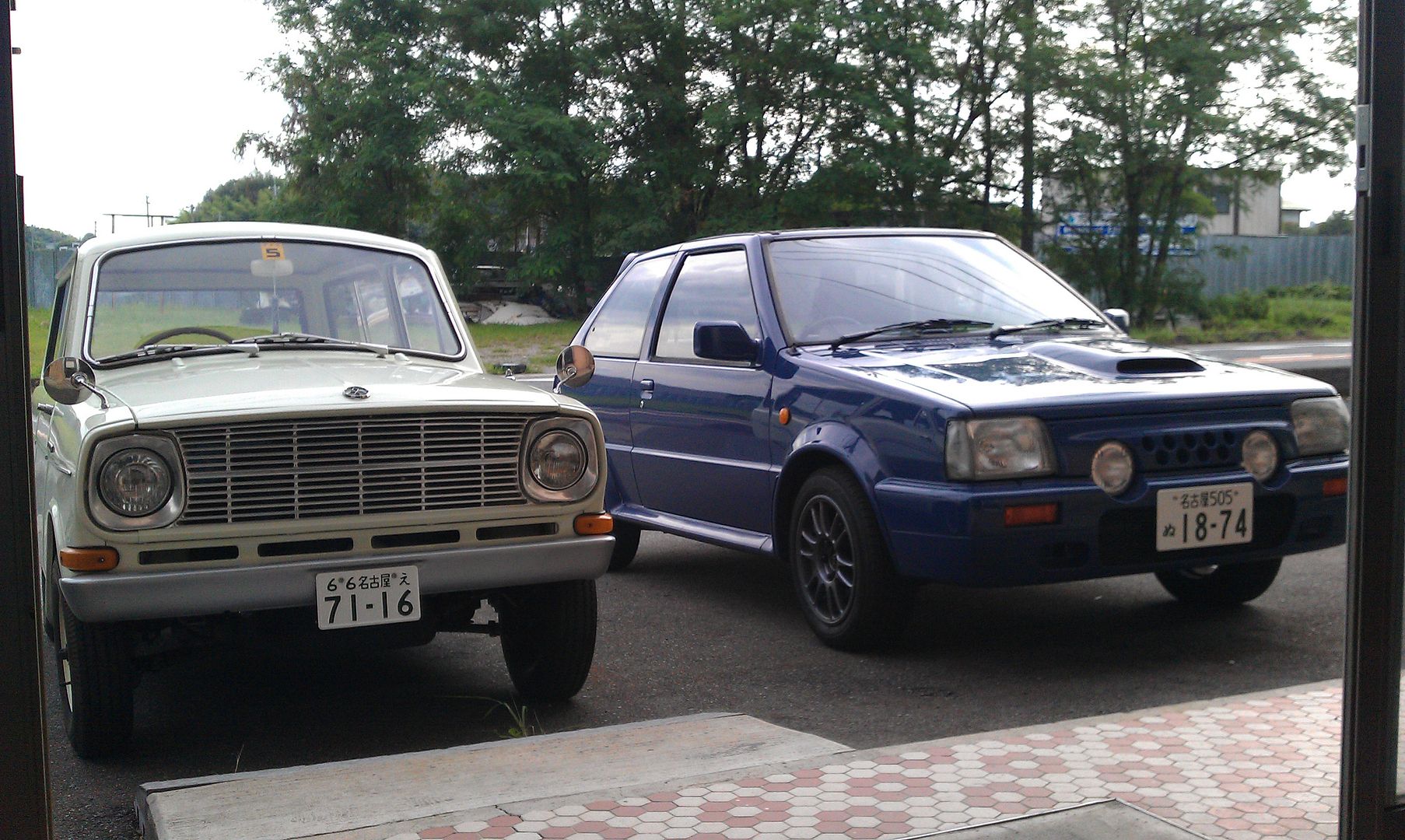 I couldn't help but get my two babies out for a quick "family" photo.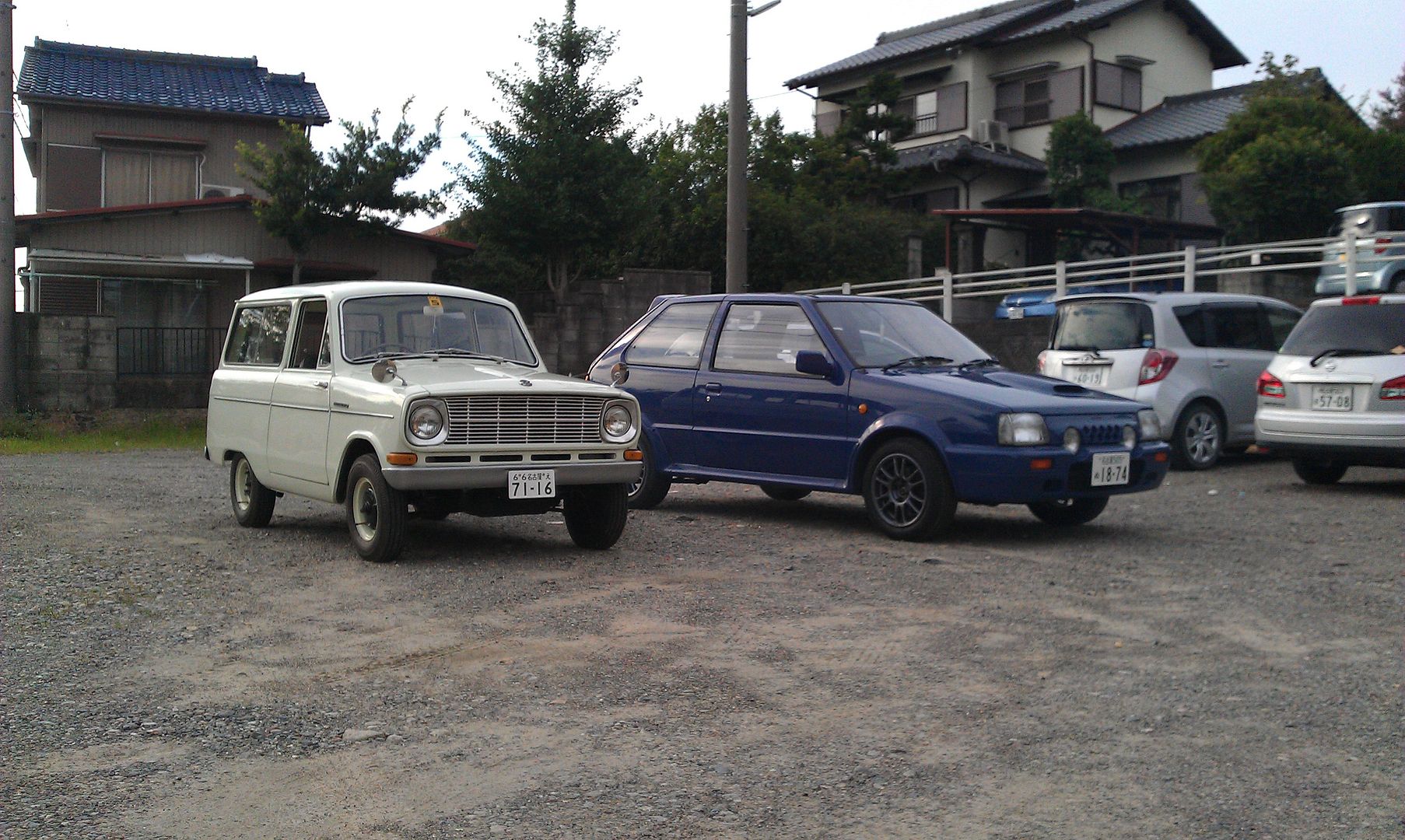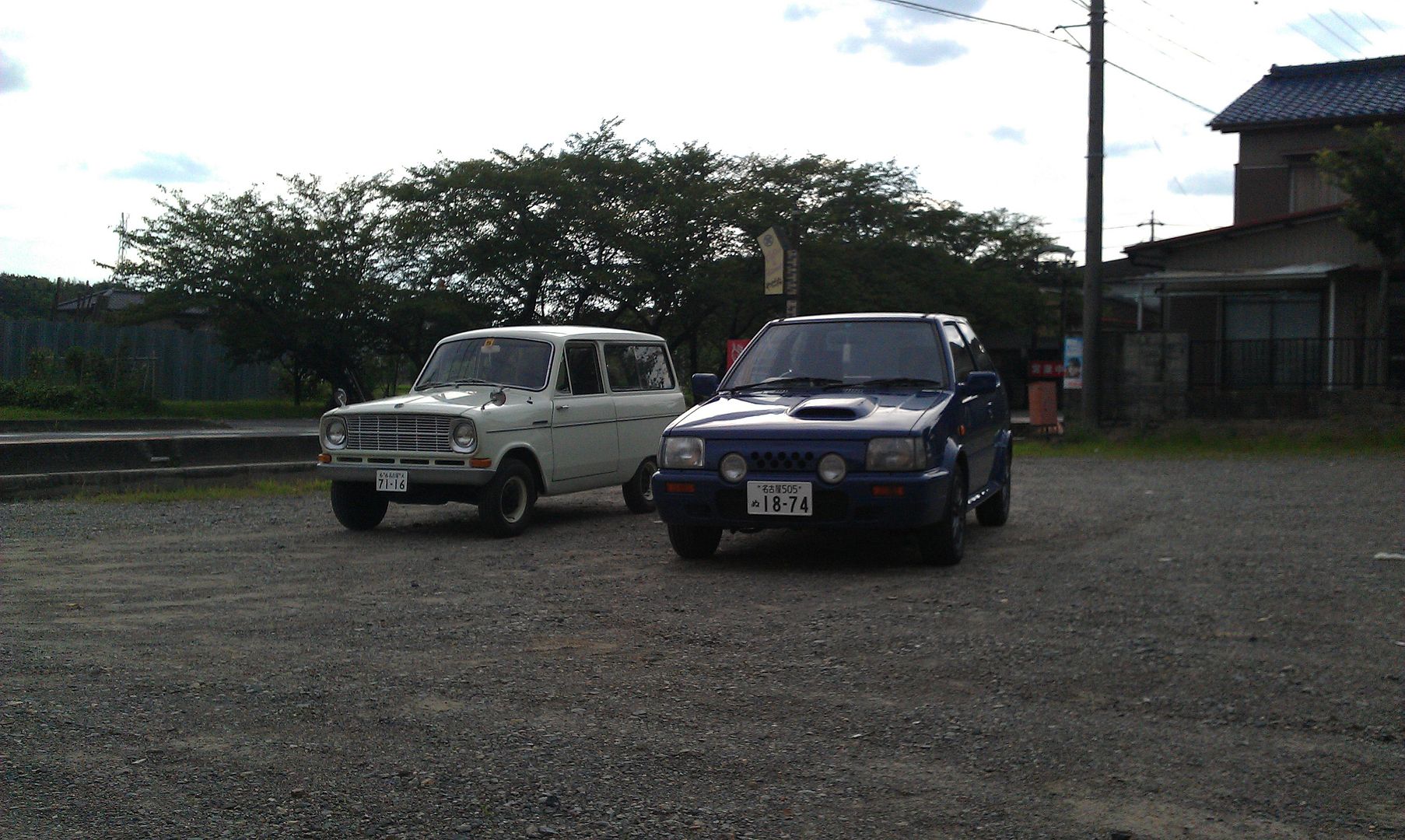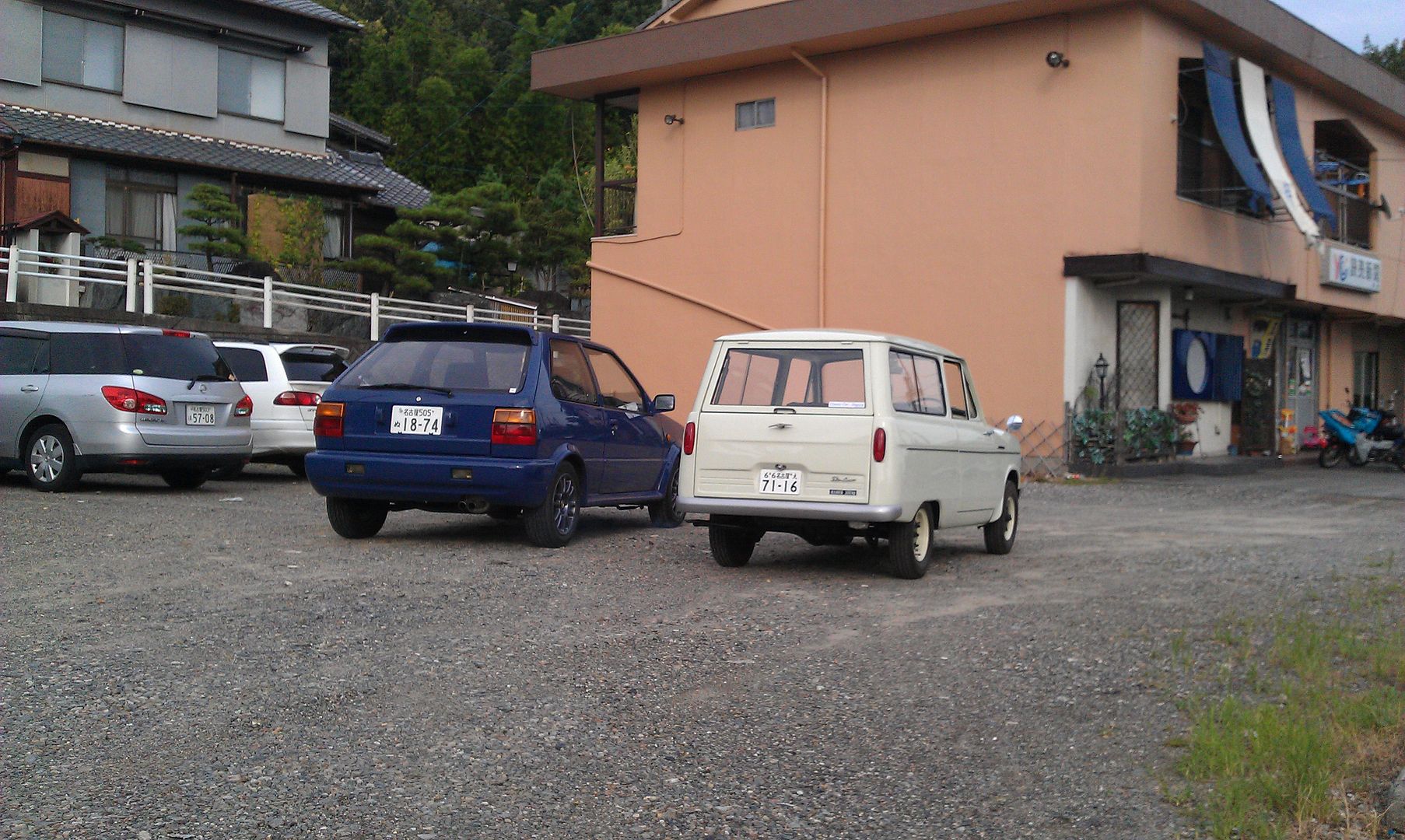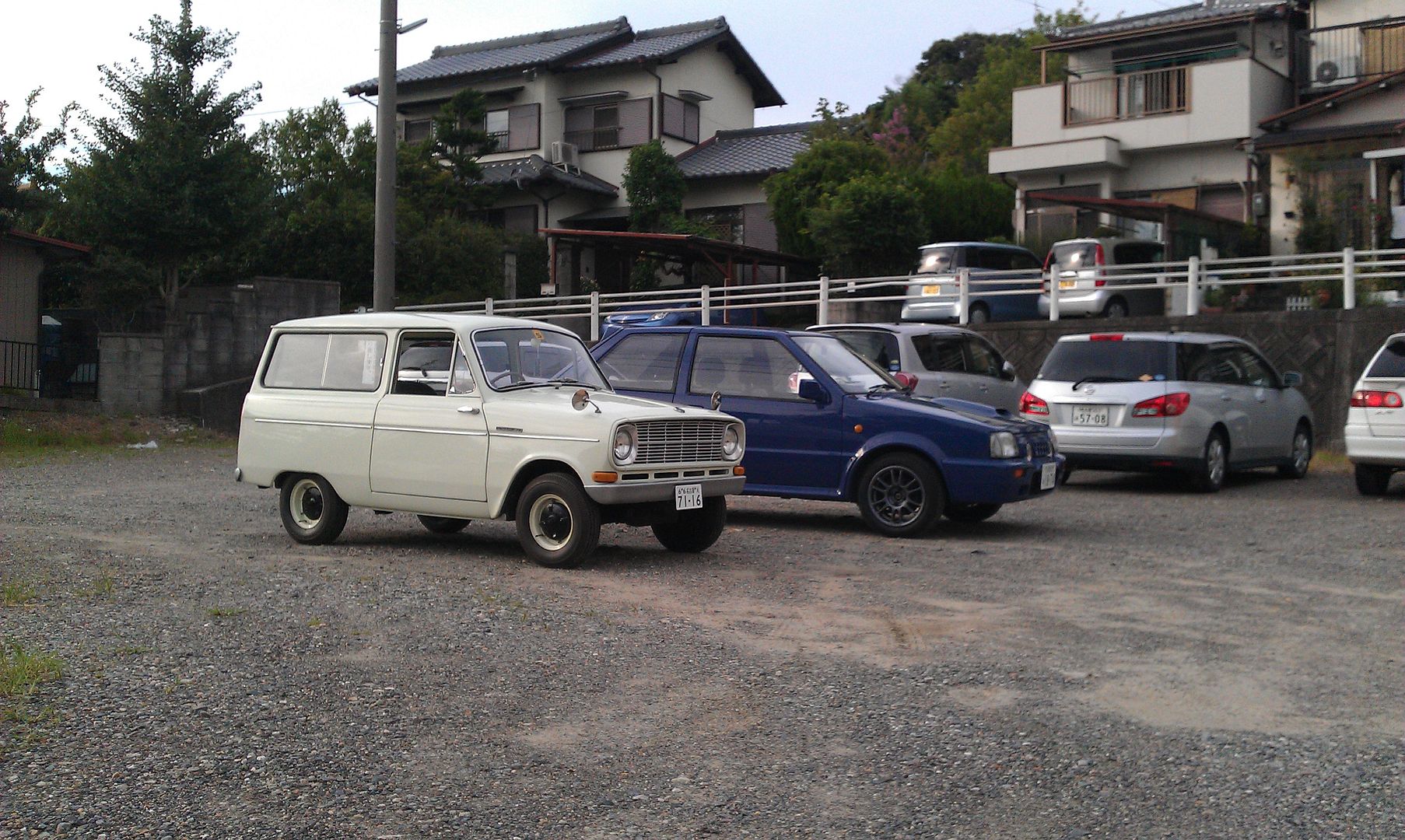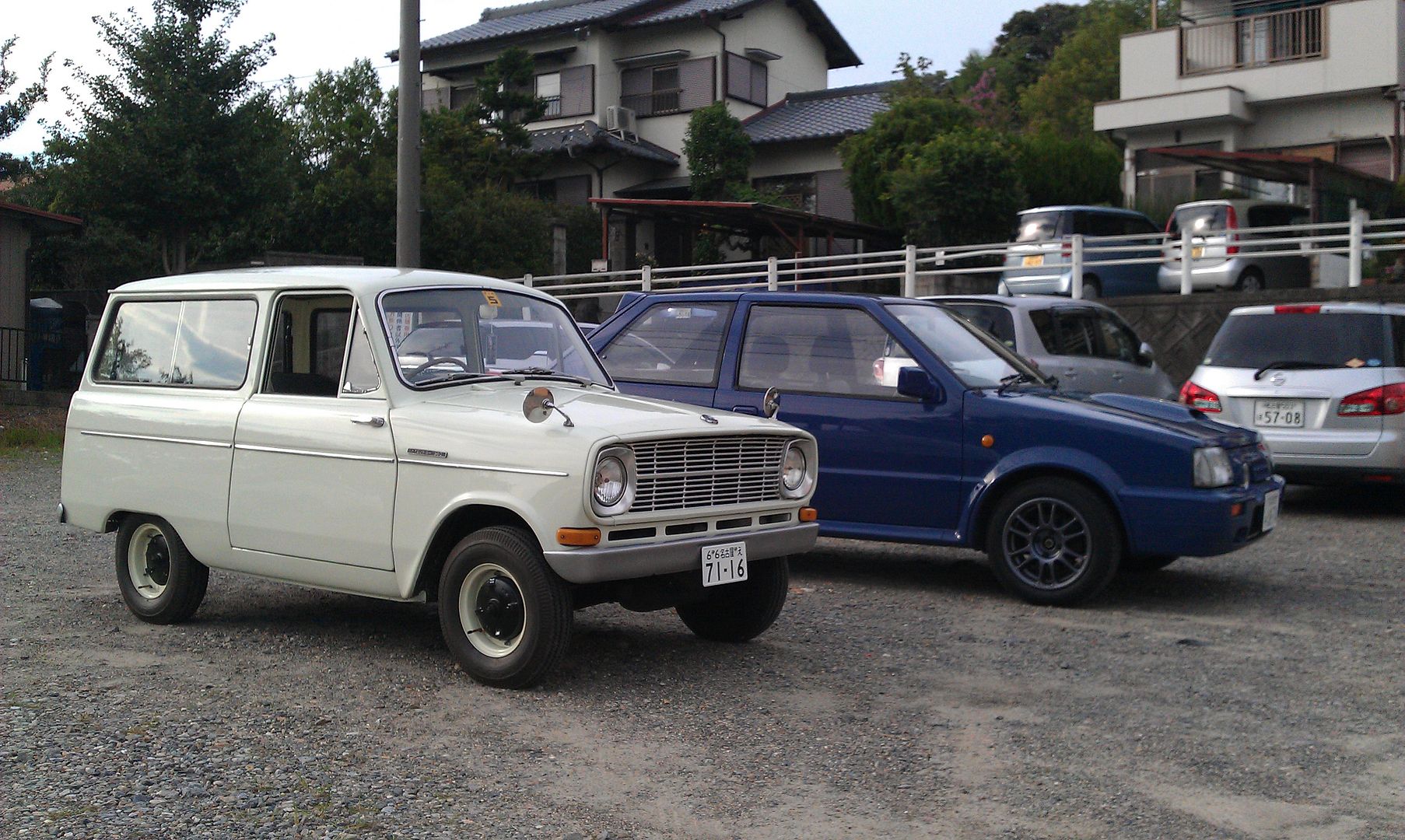 I actually went to Nissan today and ordered 500 bucks of parts. So ya, this thing is coming apart a bit for some good old maintenance work! Expect some good nitty gritty pictures from that in the near future!
Hope you guys enjoyed the pictures!
Cheers
David