Hey guys, I'm excited to be joining the forums here and finally got the motivation to register. I'm a huge Honda nut, have been since I was kid and have always appreciated all things old school Honda! I've owned an ef hatch and my current DD, a 99 civic ex, but never have owned an older Honda before. Last year I got the courage to look around for an older civic or accord and to my surprise I found this gem out of no where. Just like everyone else, I had too forgotten about the 1st generation prelude and didn't even think about looking for one. When I saw it for sale, I instantly drove up, test drove and drove her straight back home via a 4 hours commute with no problems. Since then, I've done everything the internet would let me do to learn more about this amazing car.
This is my 1980 Right Hand Drive Prelude XR, all 100% JDM.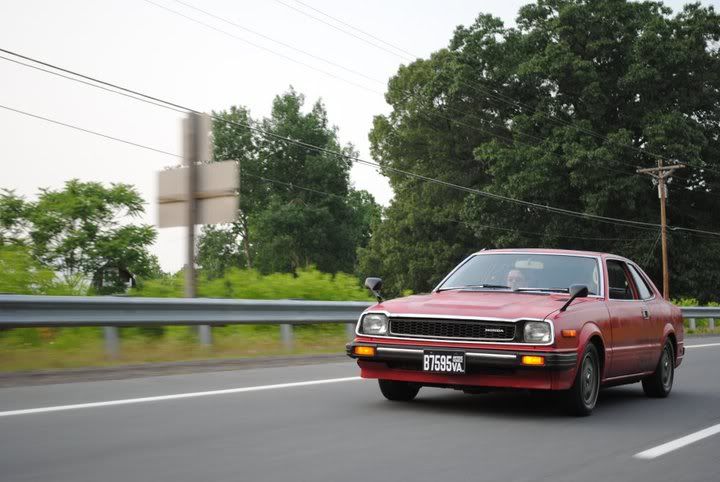 At first, there was not much out there for any 1st gen preludes and the more I looked into it, the more I found some very interesting things about the car. I had to use google translate to browse numerous japanese and french websites to find out more. Soon I found myself collecting anything and everything I could get my hands on and now my bookshelf is full of the original jdm parts manuals to the brochures from the Honda Verno Dealerships. I then started to look through the folder of paperwork that the car came with and found that it had some rich history behind it. Found out I was the 7th or possibly 8th owner with the previous owners having traded it for something else.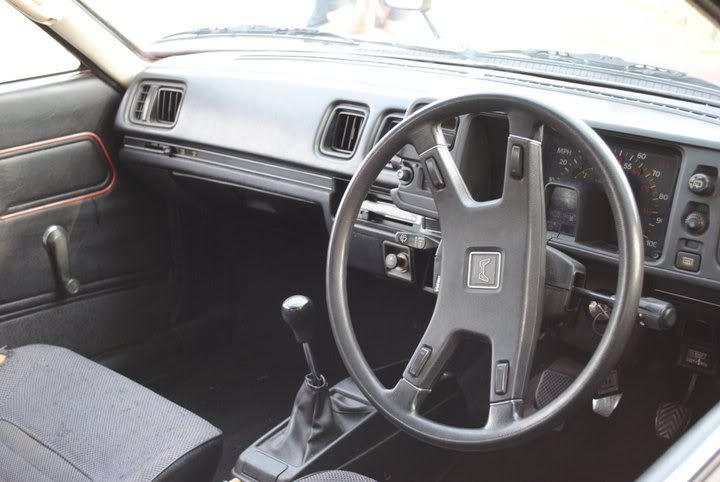 She's been through hell and back from being almost a demolition car in a derby to a pizza car for a year. The fact alone of having this gem in a derby would literally have killed me. The windshield had been taken out and the ebrake cable was cut and possibly more if it weren't for someone knowing what the car was and saving it by trading some stereo equipment for it.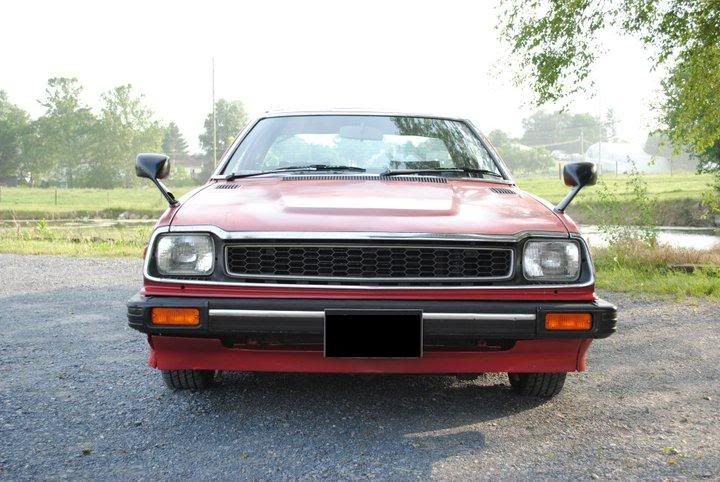 I know, I'm extremely excited to be sharing this all with you, so let me get straight to the point on how she got in the United States. The story is not 100% accurate as I haven't been able to speak or locate the original owner but the papers show her coming in the United States in either '82/83 via a US air force defense man that was stationed in Okinawa Japan. He bought the car there used and had it shipped to the US through Germany where it was legalized in a yard for a year and then taken to his home in Ohio. There he drove it for years until somewhere in 2004/2005 when he got very sick and gave it to his brother as a gift. It then started it's decent from owner to owner after his brother didn't want it anymore.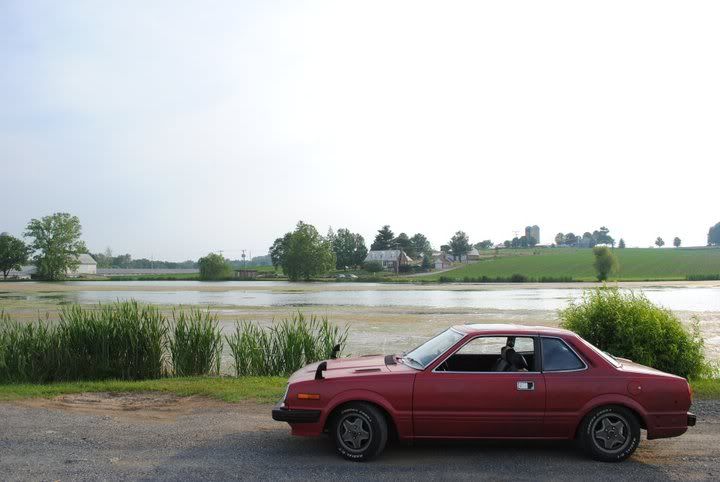 Her engine is a 1.8l EK1 CVCC-II (same as 1st gen accord) engine that came standard with a 5 speed transmission. 3BBL Downdraft Carb with automatic choke. Standard motorized sunroof and air conditioning (still works). Standard Rear Window Wiper. Fender mounted mirrors. Tudor Red Metallic Paint with chrome accents. Factory 13" optional alloy rims with Cooper Cobra Tires. She also features a unique built-in am/fm radio attached to the side of the gauge cluster with a four speaker system that came standard for the XR models. Her brakes have been recently upgraded to Re manufactured 84/85 Accord front calipers & rotors.
My current plans are restoring her to her original state and keeping the original EK1 1.8l engine. I'm hoping to have her completed in about 3-4 years. Currently her body is under rust repair as the years of abuse has played their part.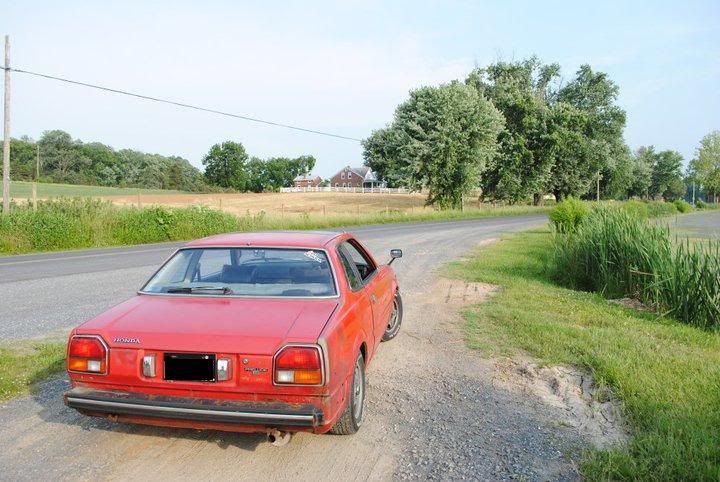 I'm even hoping maybe I can one day get in the Japanese Nostalgic Magazine with an article! *crossing fingers*