Mocked up and installed the intercooler I like the space thats right in front of the radiator, I can put a big IC there and fans between both of them if I wanted. I used an STI intercooler and some couplers I had laying around to mock it up. I will by some piping cut, tack and take somewhere to have it TIG welded. I like the shortness of the piping alot and will be a 4 coupler setup no matter what engine I put into it.
Got everything back together. It runs more vigorous but still not good enough for me. I'm thinking the O2 sensor is screwed as well and this car depends heavily on it. I remember with the KA and even the RB I never ran one as I tuned them myself and didn't want the 02 putting its 2 cents into the factor....
Going to go to tommy's as well to see if I can find a OE rubber intake pipe to move the MAF further way.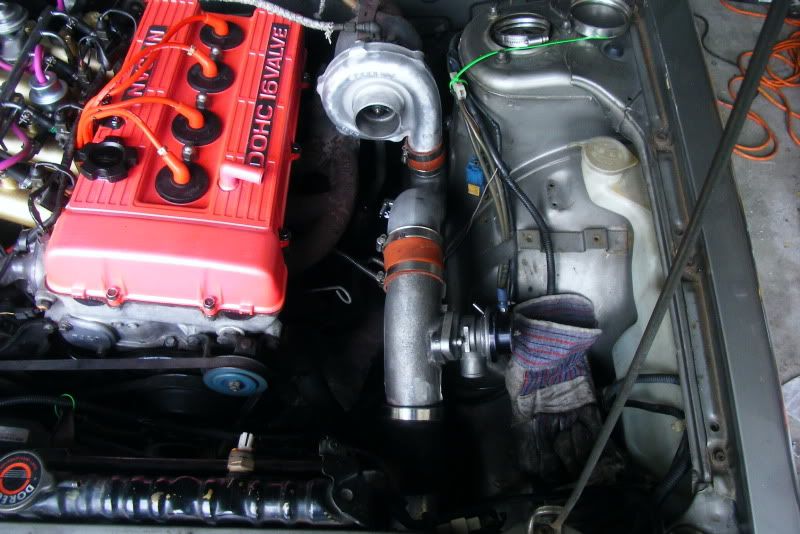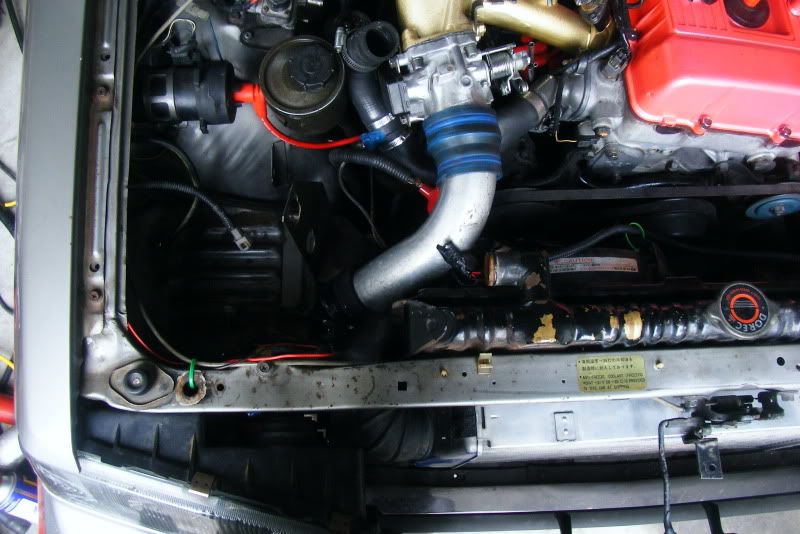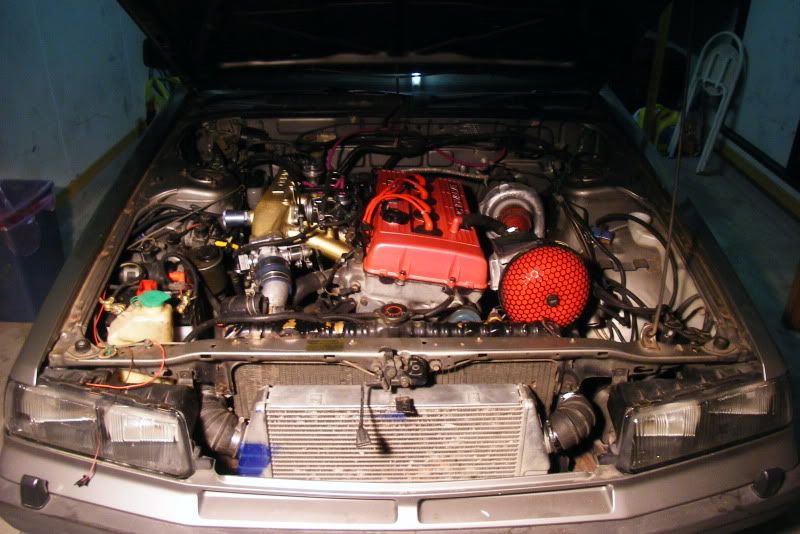 Pulled the head off The R30 today to find the issue of the poor running.
Basically one of the vales was banging the piston until it snapped off. The others were find but the debris from that also ruined the turbo.
will acquire a new head from Yaj and put some new valves in it. I could buy a "running" engine from Yaj but do to the years most of these things have been sitting, think im better off rebuilding this one. might take a couple more weeks as compared to getting one dropping it in and possibly having other issues.