Thanks everyone for the replies!
And kidde16, if I could find another chassis I would totally drop a busa engine in it!
Alright, my full time job (the Class Car Nagoya thing is totally just a part time gig on my weekends) has switched its schedule all up so I've been crazy busy lately! So that's the reason for a lack of an update, haha. That's not to say that noting has been happening, though. The car was looking pretty, but she just had this thing about transmission fluid, the transmission thought the fluid was better suited on the floor...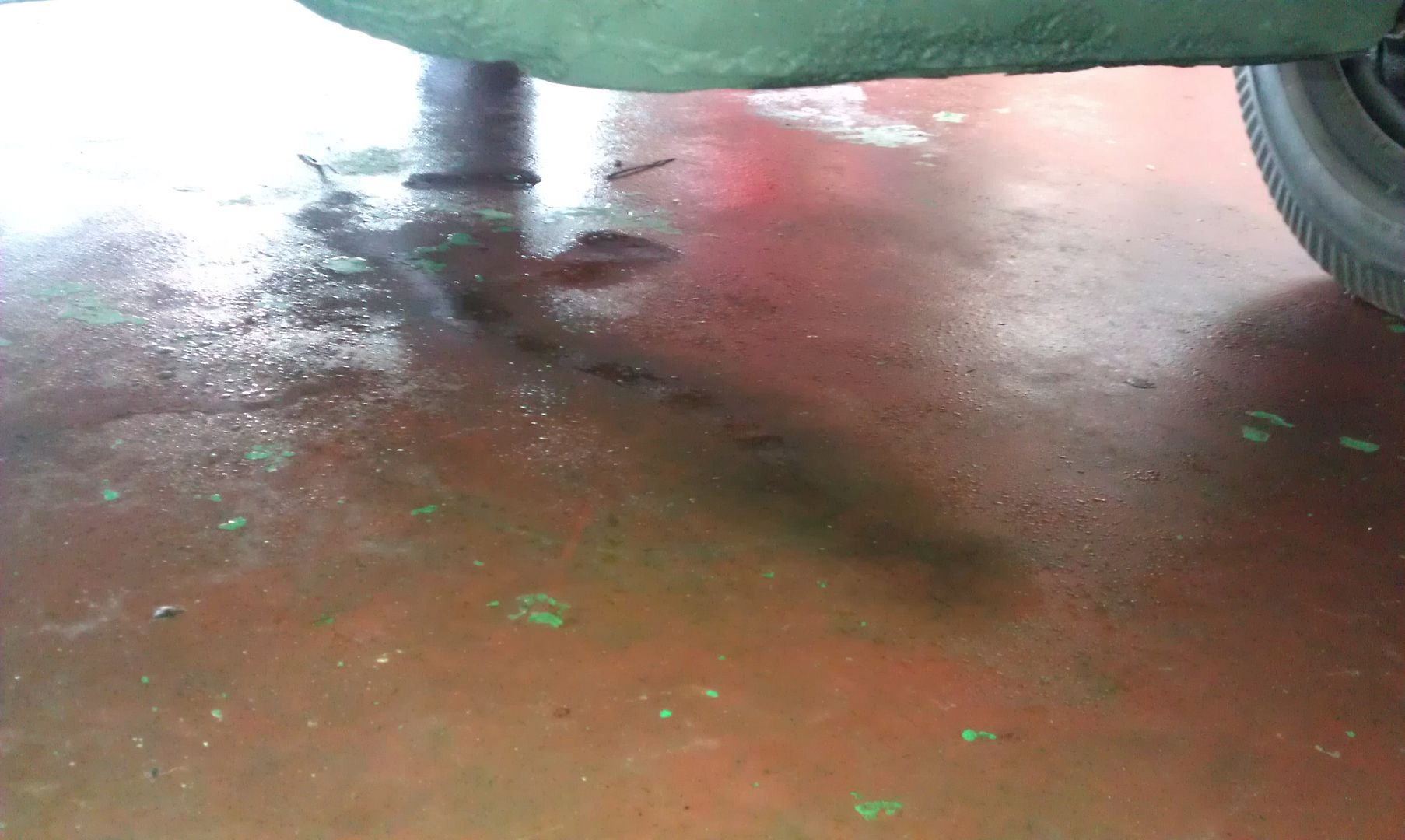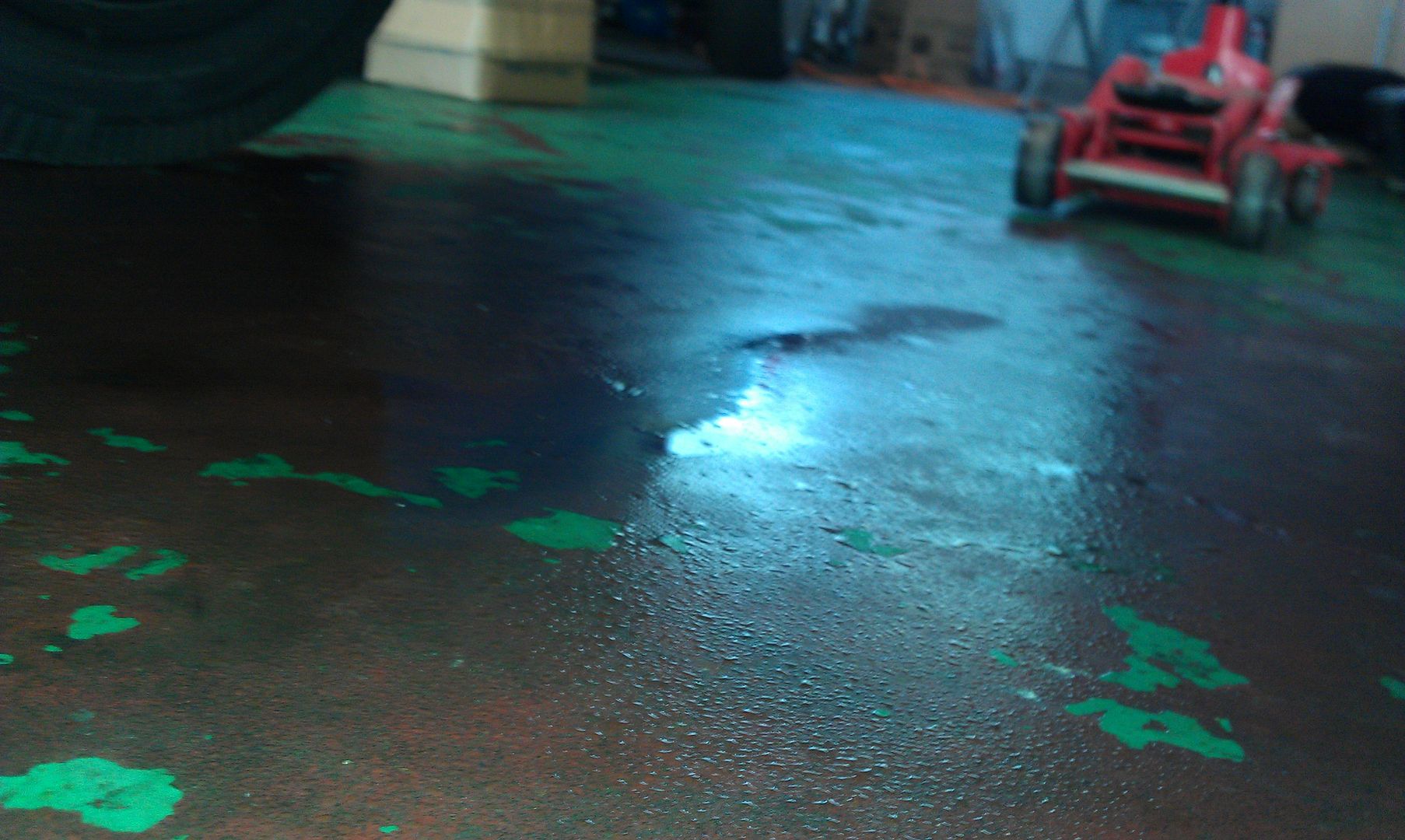 A closer look at the bottom side revealed that it was indeed coming form the transmission and not from some evil gnomes trying to mess with me, haha.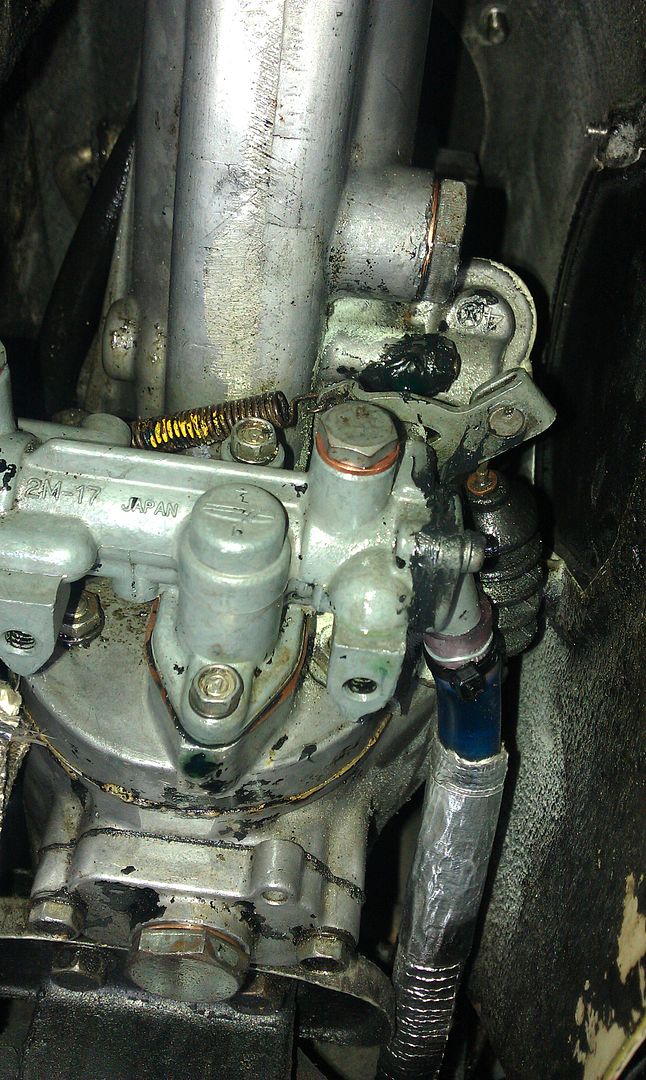 And the main culprit, the rear shaft seal.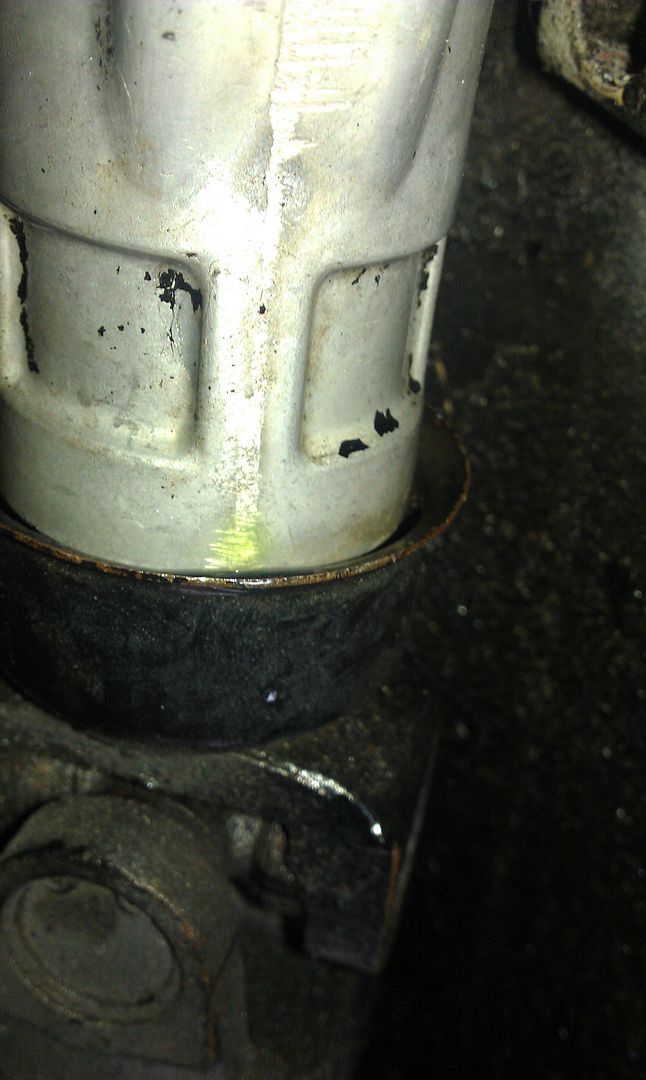 So, first step was to pull the drive shaft, and good god, for such a small car, the drive shaft is mega long! It's like 1.5 times the length of the drive shaft in my Z31!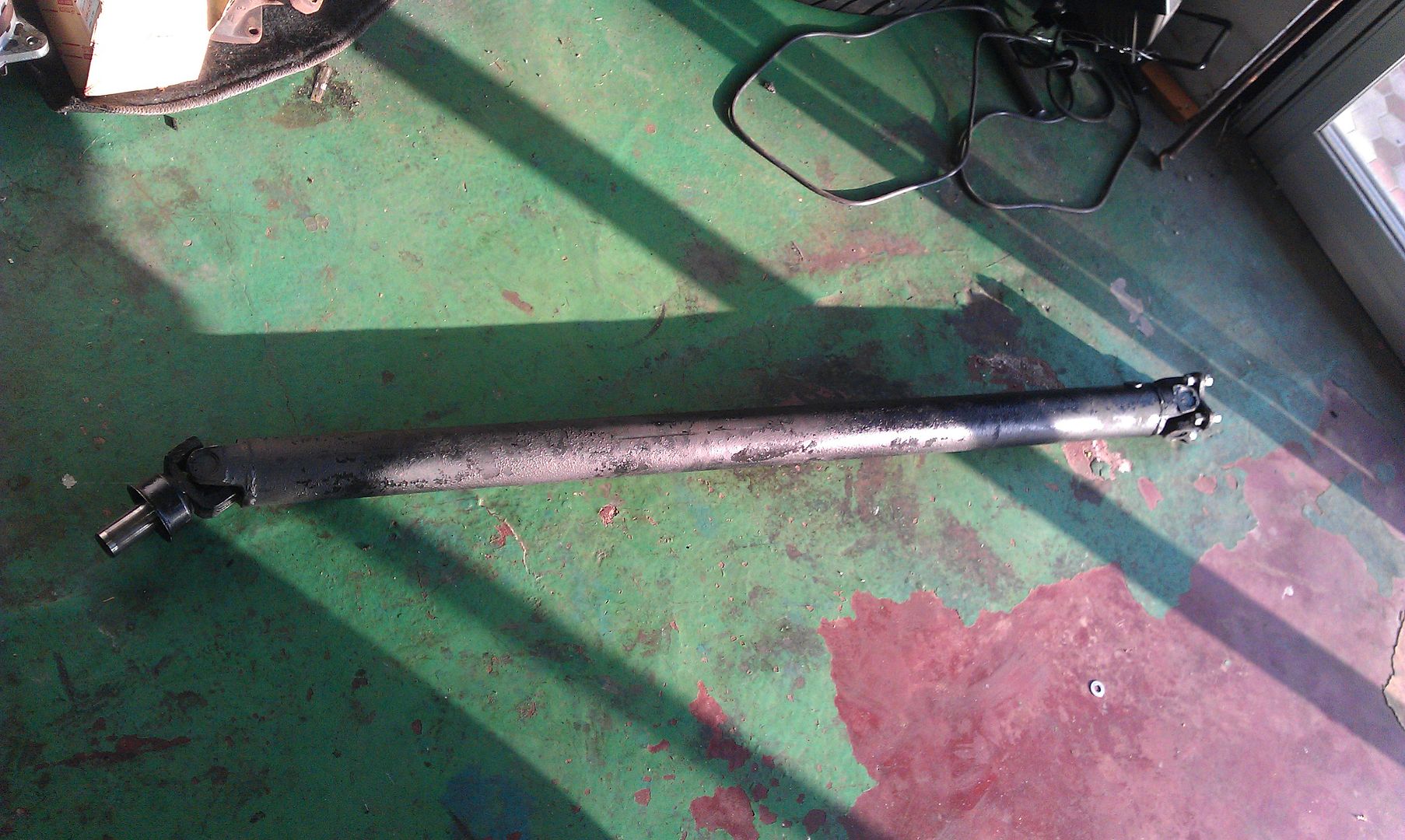 I'm used to standard splines, so this big blocky type spline got a chuckle out of me.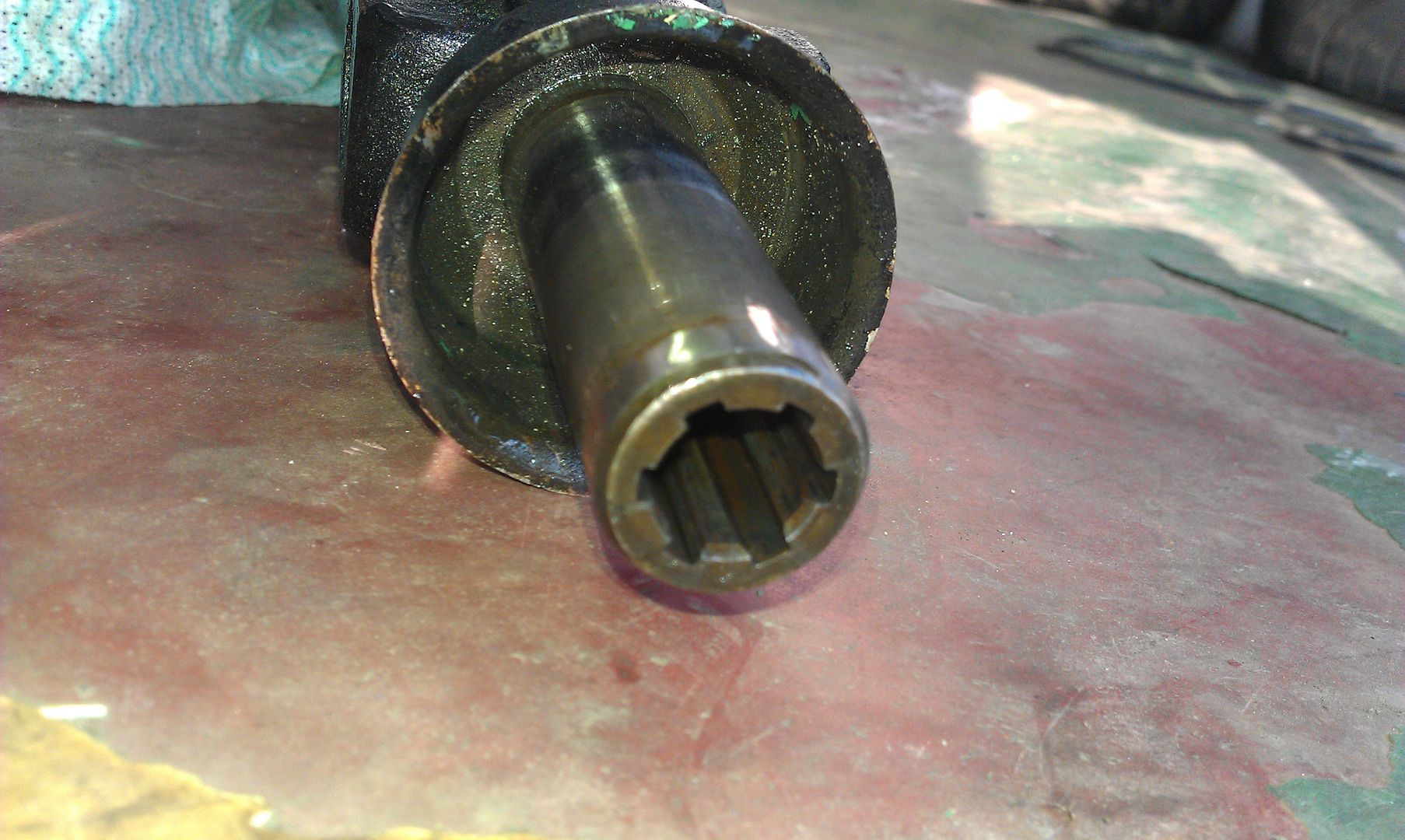 A drippity drip drip!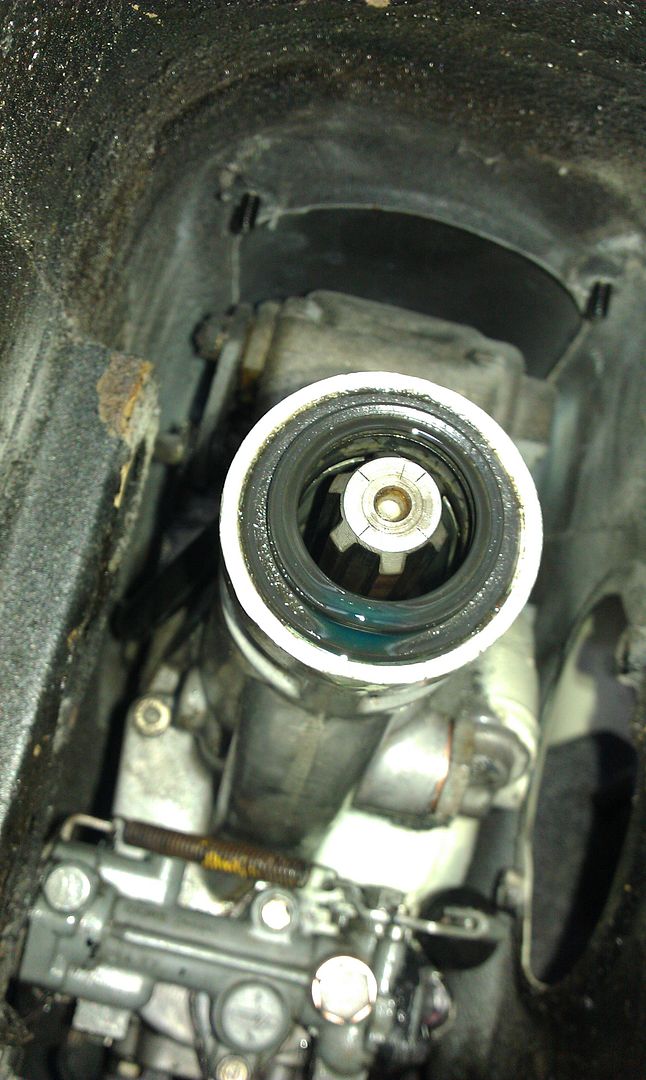 Old seal out. No wonder it was leaking!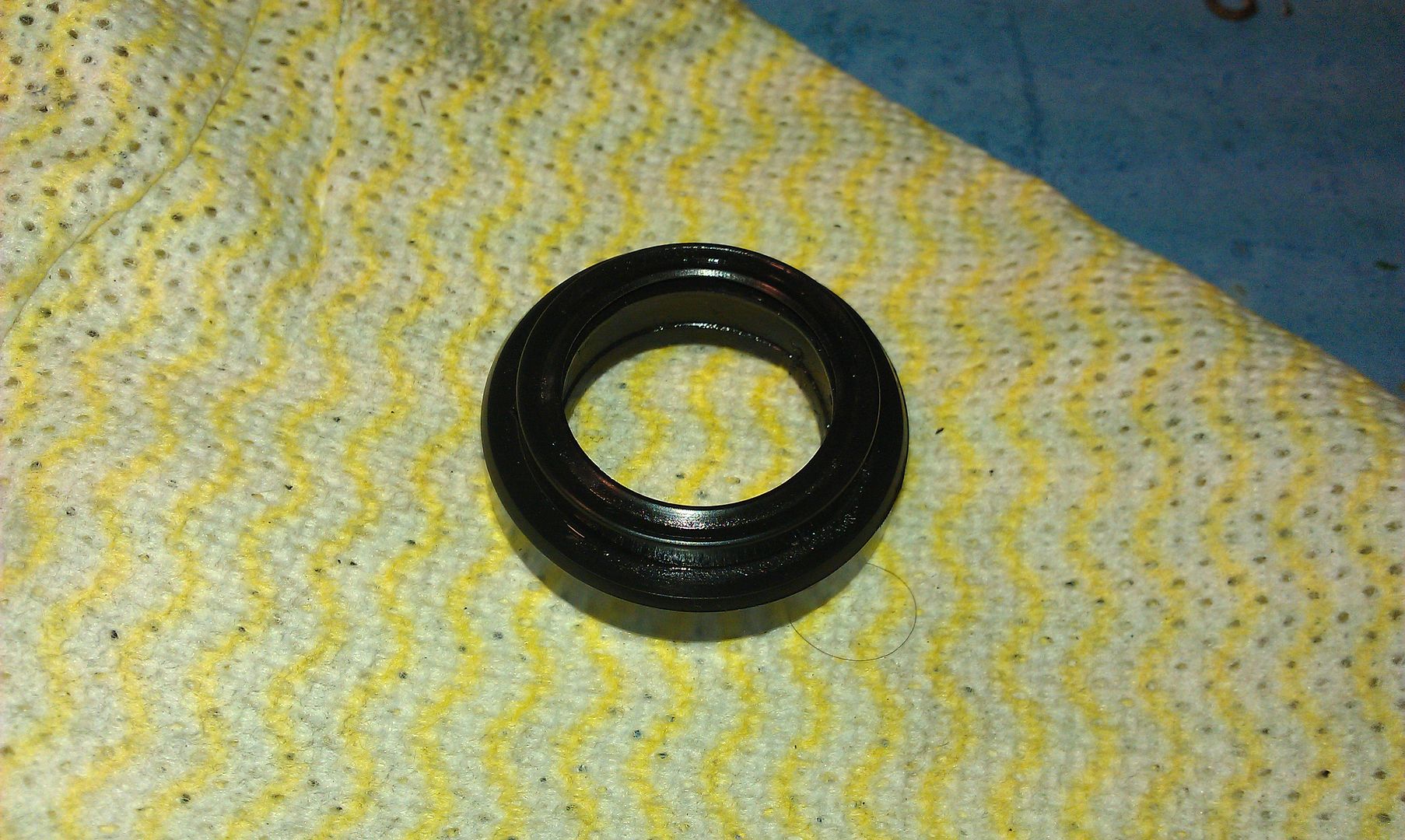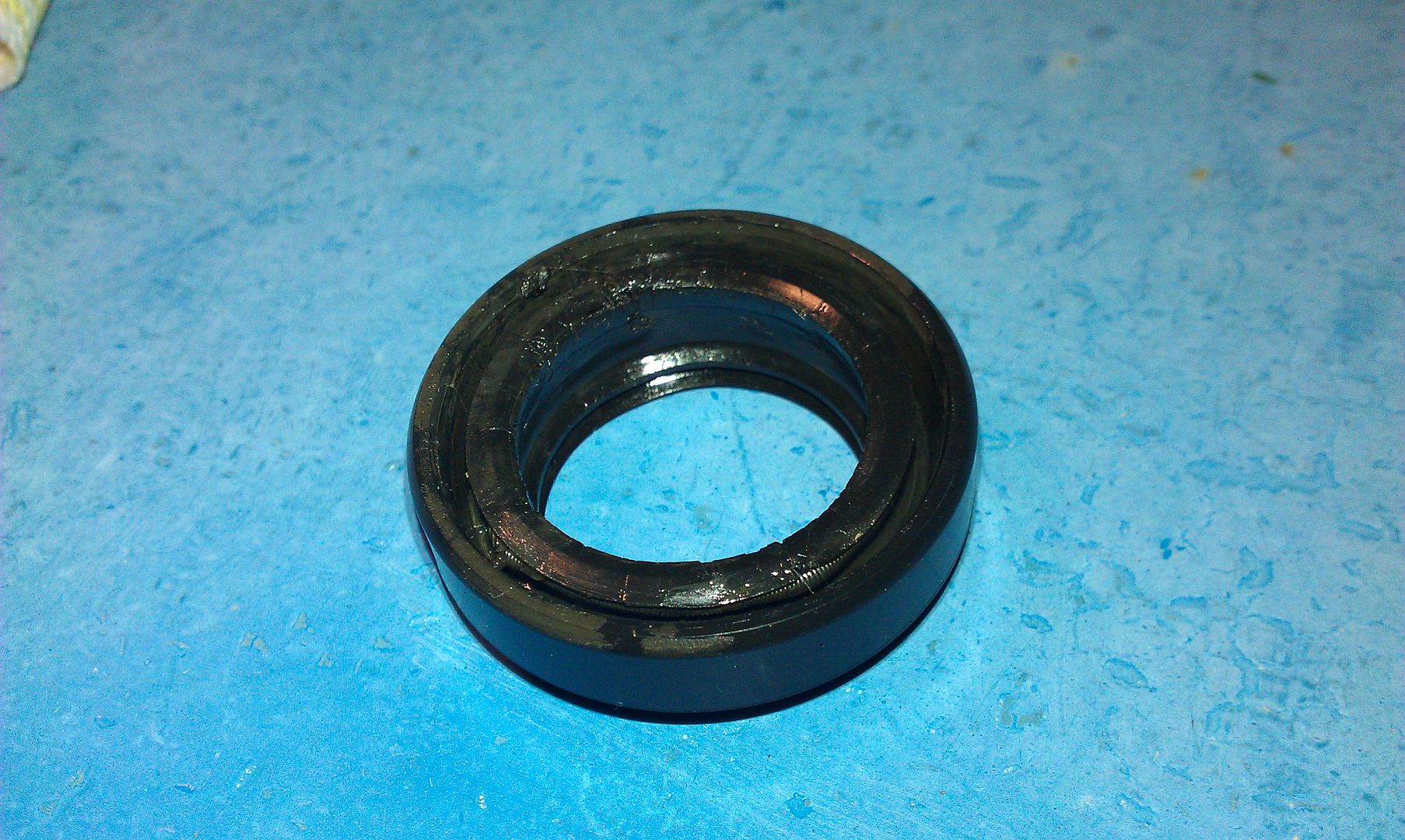 Where the new seal will have to go.
Now this part blew my mind, Mitsubishi still carried a seal that would fit! Not the exact same, but the inner and outer diameter match!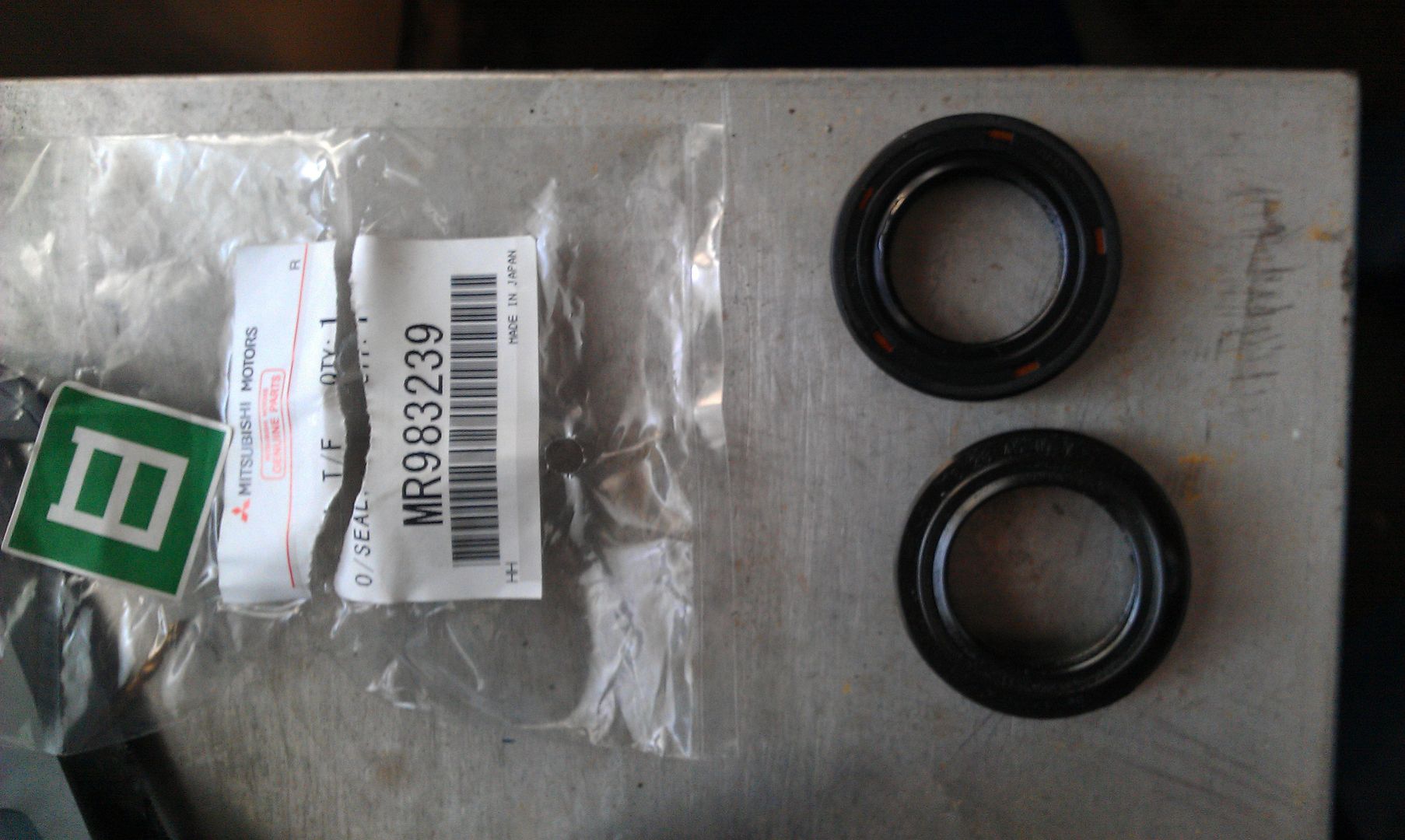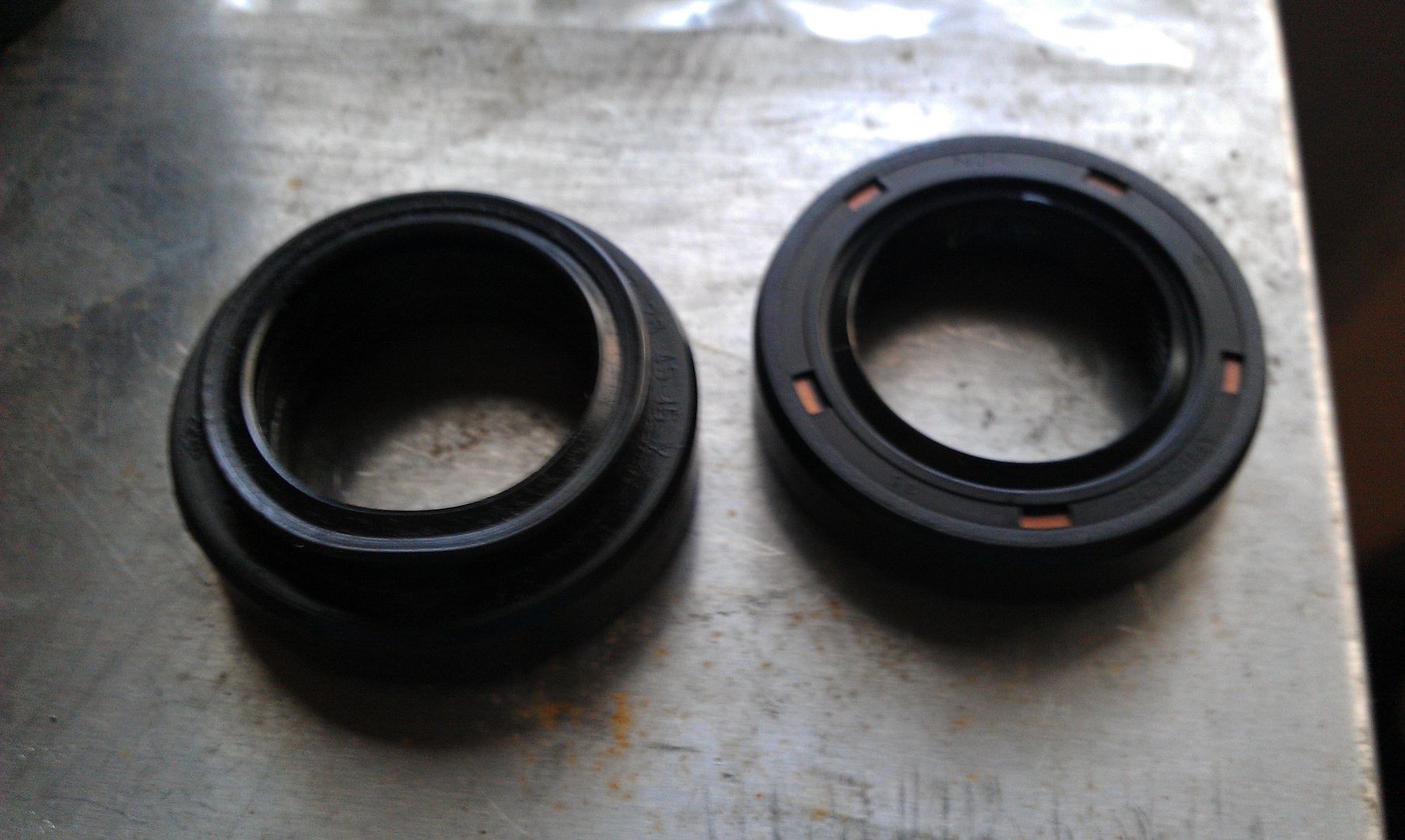 Slapped it all back together and 95% of the leaking stopped. For the remaining 5%, well, as my father would say, "It's not a bloody watch you know!"
She drives pretty good, been getting some back fires lately and I'm going to need all new heater hoses as the pieces I'm using didn't hold up well to all the vibrations.
So, to give some scale of just how small this car really is, here is some comparison shots!
This wagon is a standard Caldina, not a huge wagon, but then again, when compared to the Mitsubishi, it just sort of is, haha.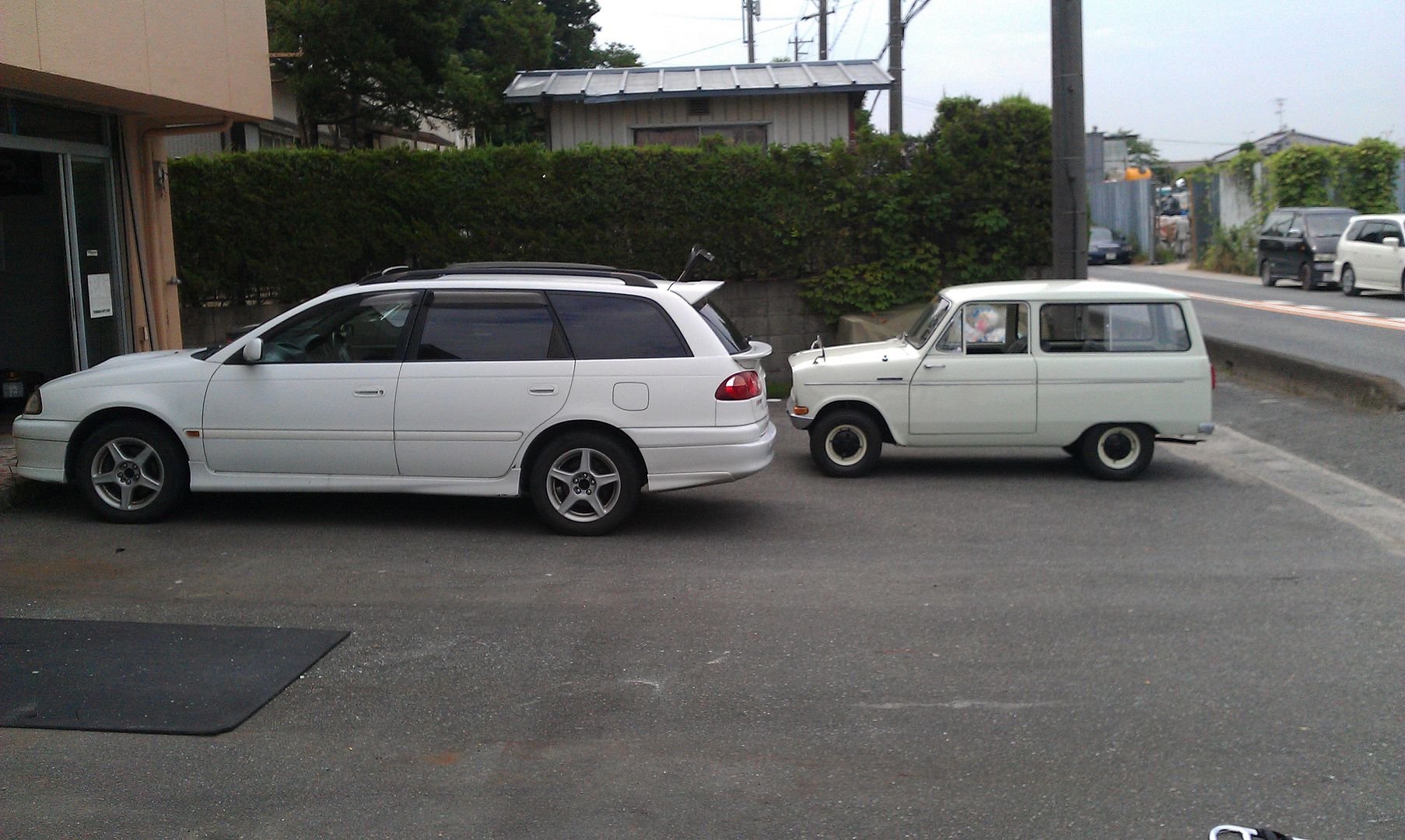 And my favorite, a random Range Rover at the KFC. His mirror and my roof-line appear to be at the same height! Pretty sure I could have parked the Mitsubishi inside the Range Rover!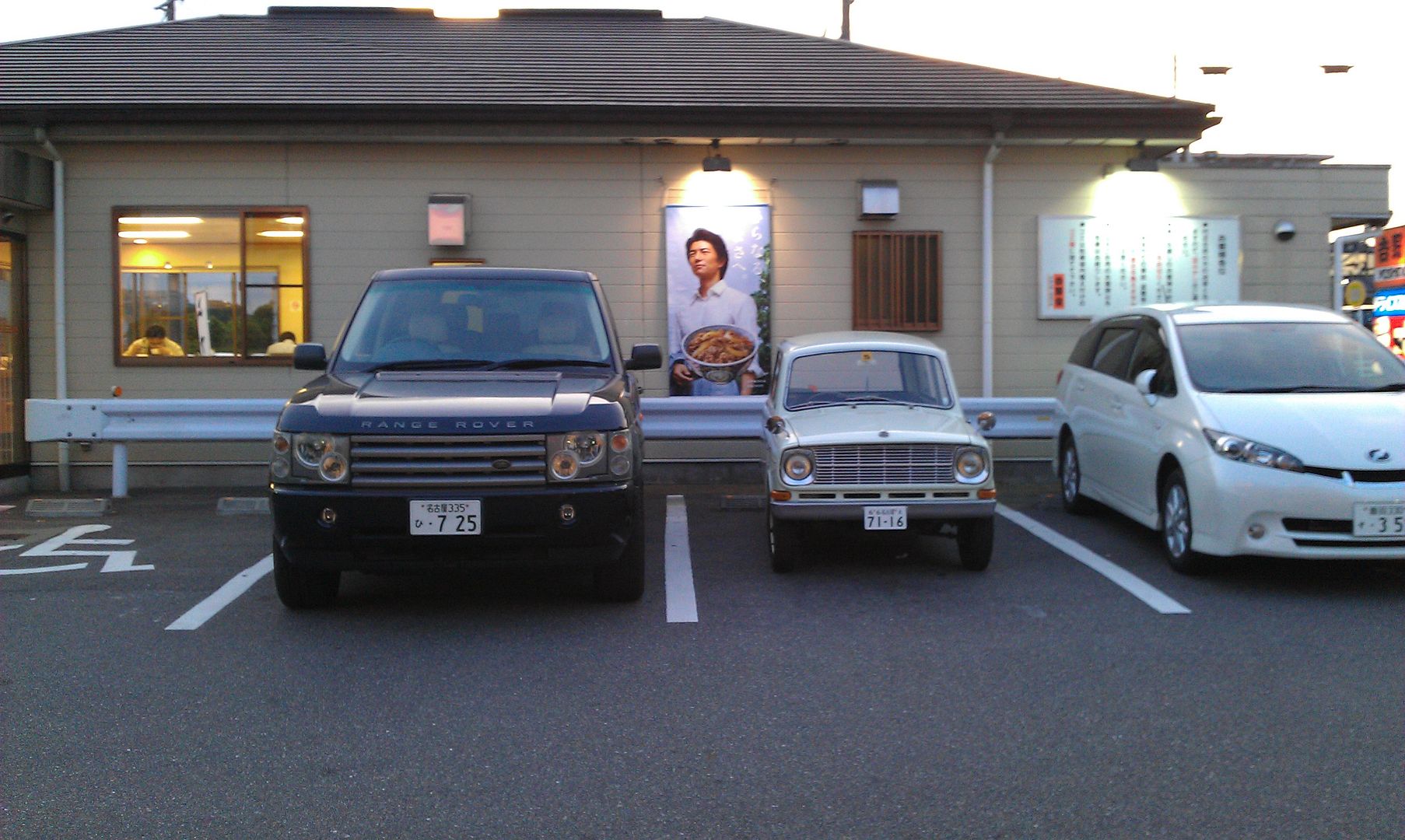 As soon as rainy season ends, expect to see some pictures of this little bugger out and about!
Thanks everyone so much for the support!
Cheers
David