Been busy while waiting for the heads...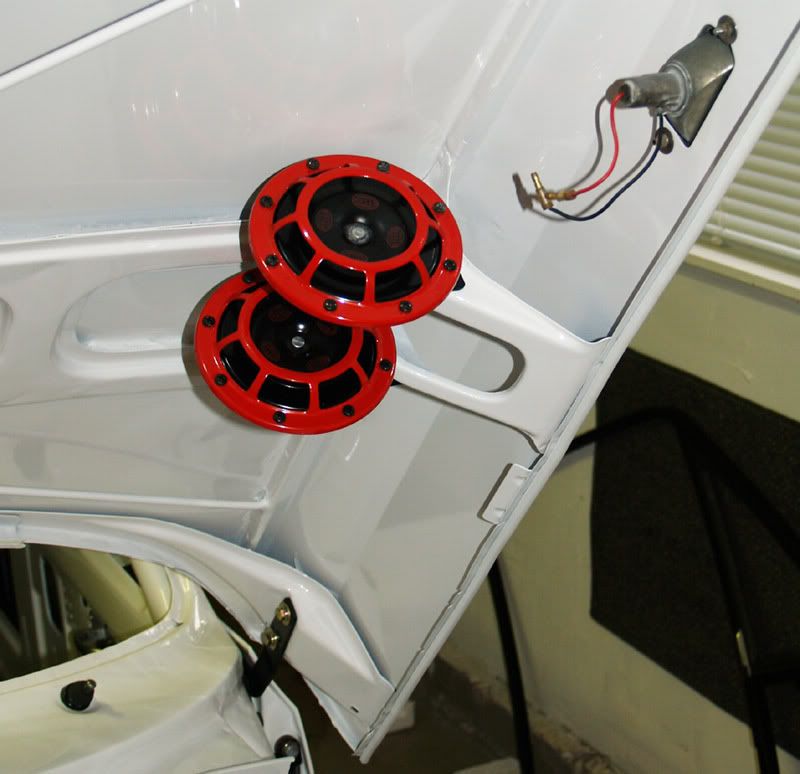 I think the tach location needs some work, but I'm not sure exactly what to do about it.
Luckily the original speaker hole was EXACTLY the same size as this tach, so I just modified it a little and got it to fit in there rather well.
The horns I built some simple brackets for (just thick sheet metal drilled with the right holes) and they fit good too. I actually saw a photo of a car in japan with horns installed like this too.