This is my 1977 TC Gemini Coupe , it was brought from Pete on GemsWA.com in 2010 and i have built on what he originally created..
I will start with a few build pics he gave me on CD ..
Pretty sure this first pic would be as he bought it many years ago..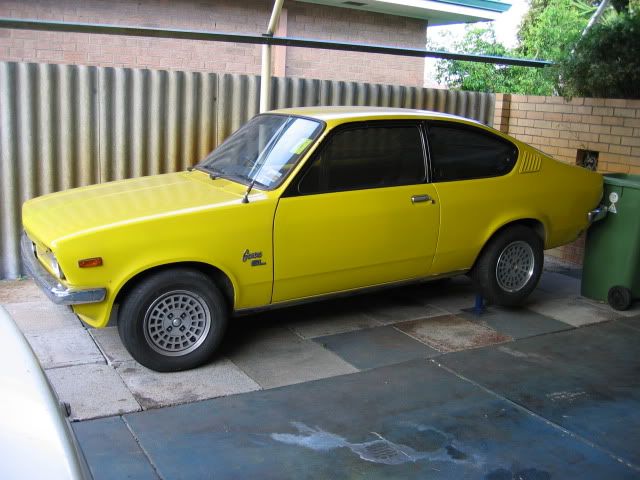 Not sure if it was this clean when he bought it but DAM its clean in these shots , back in around 2004 i think.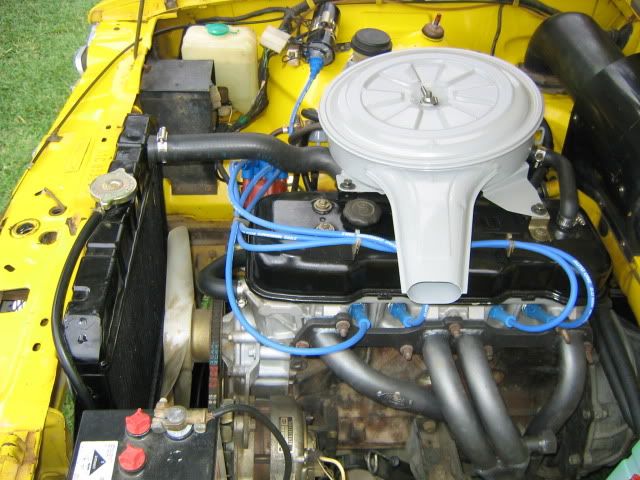 Then in 2005 at some stage someone plowed into the back of the of.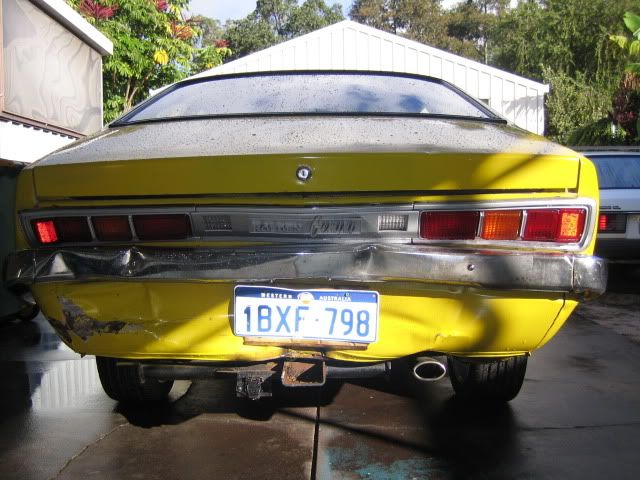 Looks like Pete (Coupedup) fixed and painted the beast at home.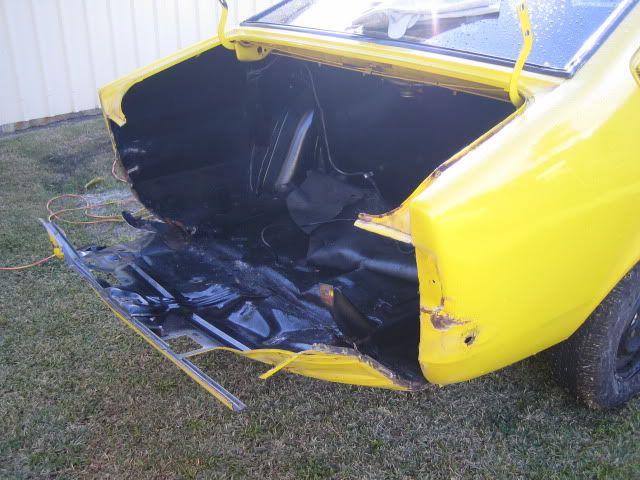 NOS panel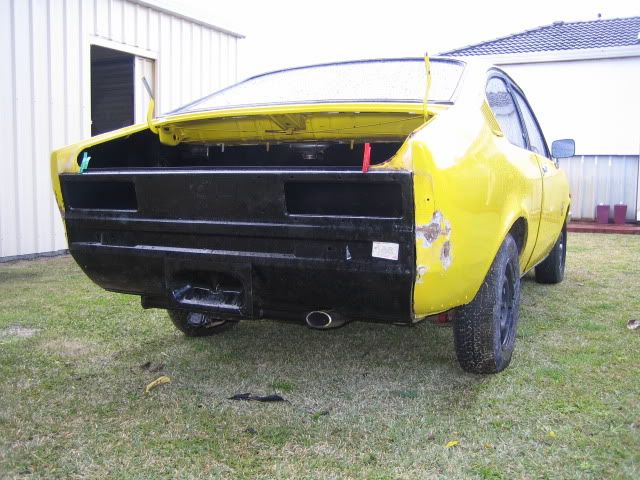 Good as new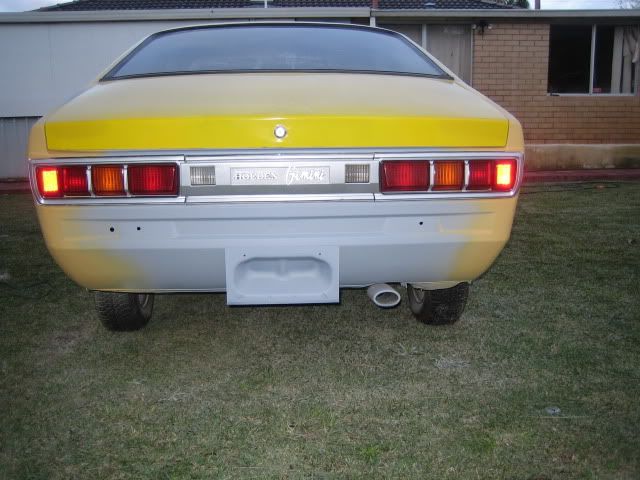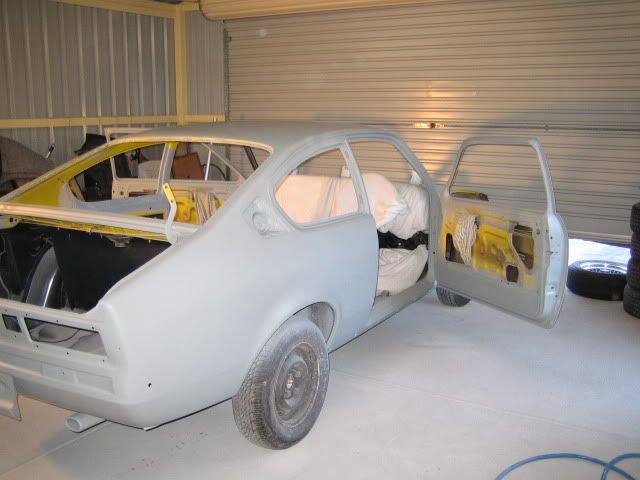 Wowowo Great job !!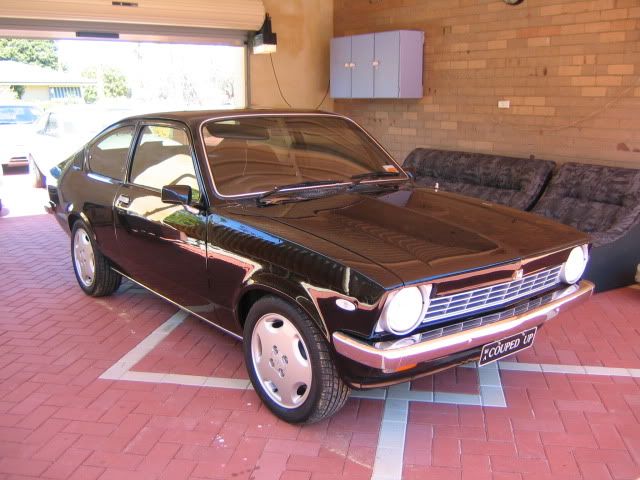 Evo Intercooler install 2009 ..Piazza EFI and Turbo now fitted to standard 1.6L Gemini motor at home by PETER again !!
Then in 2010 Pete Sadly sold up start one of his other 2 Coupe projects. And i picked it up
________________________________________________________________________________________________________________________________________________________________________________________________________________________________
I Bought it like this .
Its running a Fuel only Microtech ECU and was misfiring and stuttering on boost .
I got the plugs gapped down , then once it was dyno tuned it ran very well with about 130hp at the back wheels.
This was my first turbo car and being so light at 970kg and RWD made for a great drive..
While it was at Rotomotion getting dynotuned i got a cold airbox made up to block hot engine bay air from my filter.
Ist set of rims were my 15" Suzuki Swift steelies , with some chrome dress rings and Holden center caps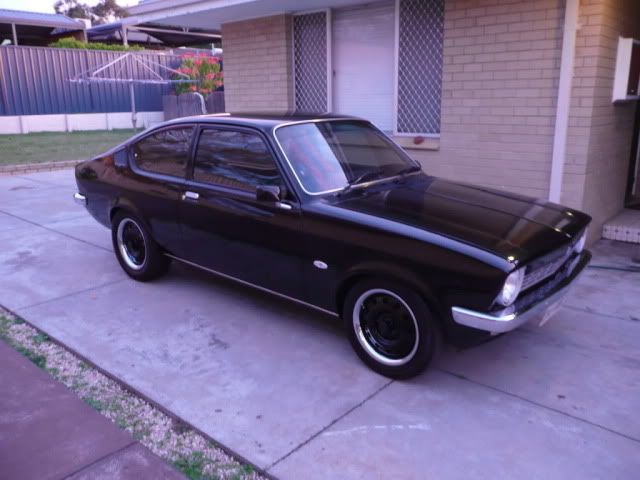 Interior was (still is) mint when i bought the car . I added the dished suede wheel and shift knob.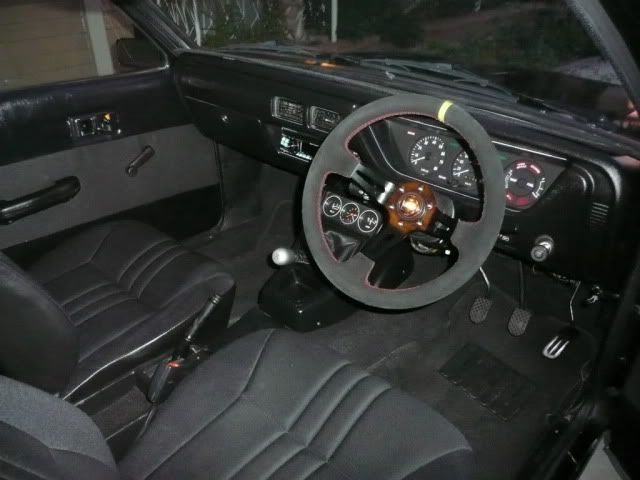 Next up was a cruise with my club where i live in Australia-
GemsWA.com
http://www.gemswa.com/phpBB3/index.php
Cruise Vid
http://www.youtube.com/watch?v=RtxjVyXumu8
Cruise #27 Picture Thread Full of Geminis
http://www.gemswa.com/phpBB3/viewtopic.php?f=37&t=4001
More online shopping- $367 del on ebay ... Marongoni Zeta 195/50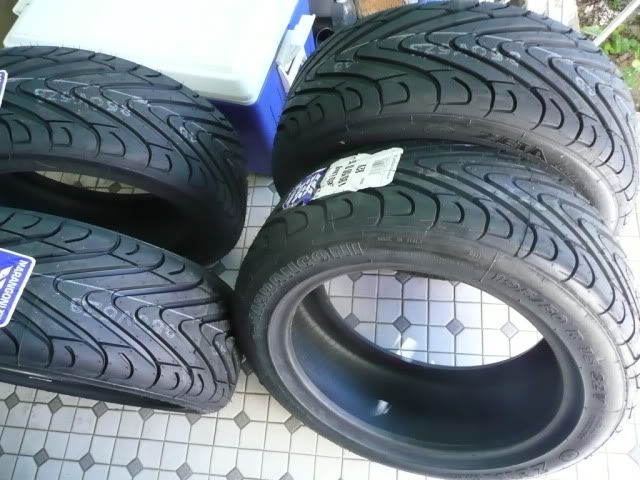 After 6 weeks these arrived from new the US for $850 shipped .. Sportmax XXR 513's 15x7 ET15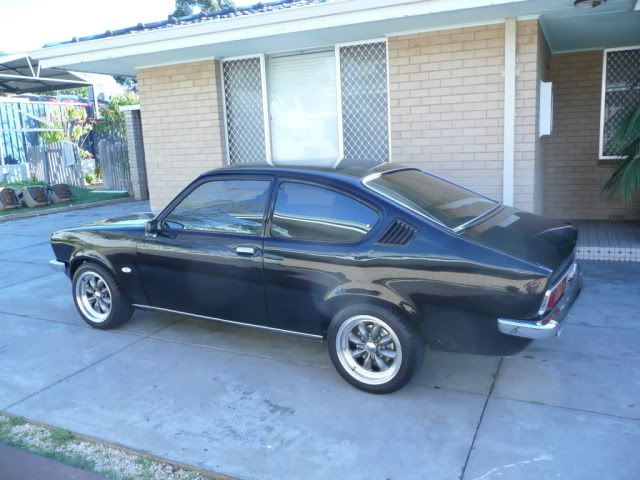 I didnt really like the center caps so i bought some from MR MAG and had some Isuzu stickers made by a friend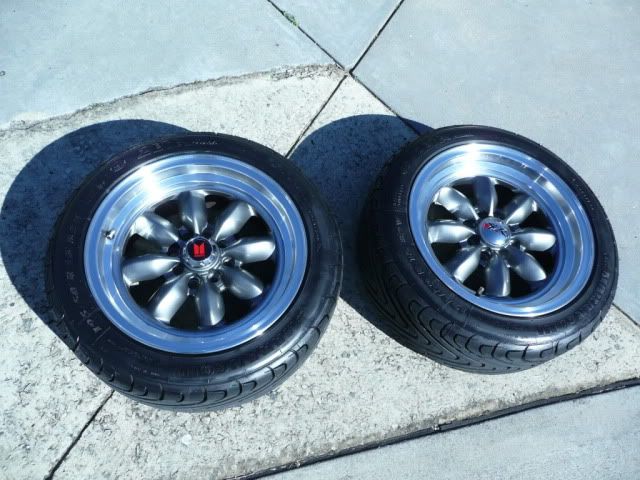 I like it better.
After that i fitted up some HD Adjustable swaybars and entered a Superkhana at Midvale speeddome . I uploaded more vids of the other cars - GT40 and more!
Vid 1
http://www.youtube.com/watch?v=KSbaqQm0ZzM
Vid 2 190kph
http://www.youtube.com/watch?v=4p9M9xQ84X0
Then i went to the drags the best i could down the 400m was a 14.7 with an open centre diff.
Vid 1
http://www.youtube.com/watch?v=0WLIaSl7L-A&feature=channel
Vid 2
http://www.youtube.com/watch?v=pMvsBHen1_g
Vid 3
http://www.youtube.com/watch?v=MS8Jp3flma0
...
It was a busy Summer , next up was a Skidpan day with josh and his TE Gemini,
more vids
http://www.youtube.com/watch?v=N9WbNqfSL6s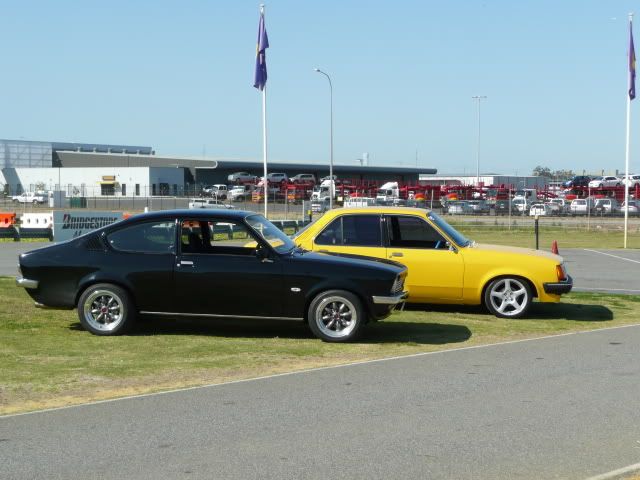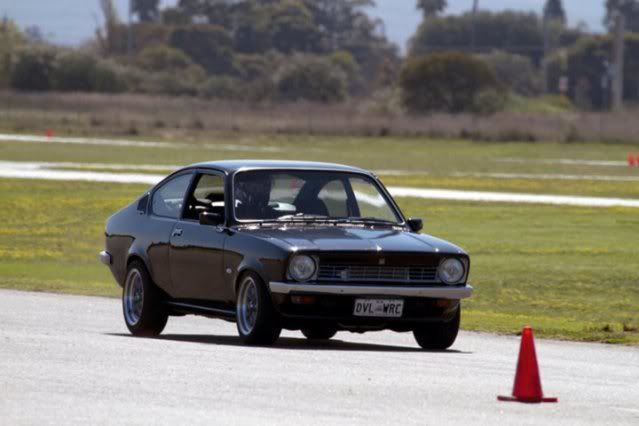 After that it was another Cruise with the crew
Cruise #29 Vid
http://www.youtube.com/watch?v=Y-00b9IDQAg
Clints 4ZD1 Turbo Coupe and mine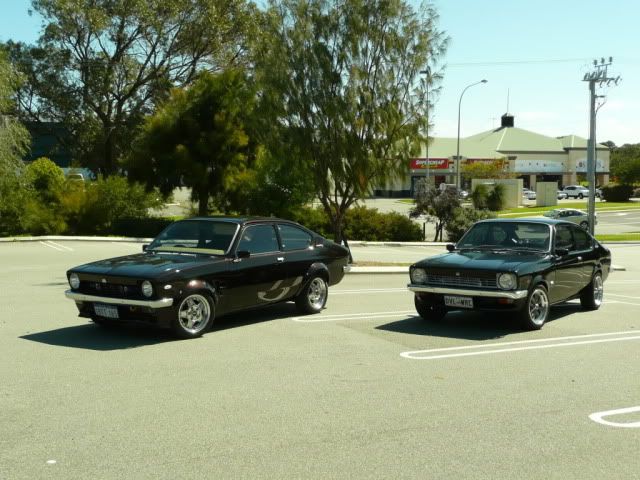 Then we both went to the drags and my Accelerator cable snapped
Some how i fixed this with my shoelace to get my the 45 min drive home.
Drag Video
http://www.youtube.com/watch?v=CZFq7TTLVTc
Fitted a locker for the drags and my other racing , but that broke before i got to use it
Then Clint and i Entered our Turbo Coupes in the Next Superkhana , where i broke something in my head in my first run.. And dropped a valve
Vids of me killing it
and Clint sliding as his rear swaybar is set wayyyy to tight
http://www.youtube.com/watch?v=I5DHV2ttk98
Dented one piston .. big deal !!
This happened December after 7 months of racing .. I was boosting 12-13 psi through the old stock gemini 1600cc motor for a while till my vacuum advance mechanism fell off and pulled the timing plate in my dizzy way out ..
More soon its 2 AM here in Australia