Alright, here in lies my confusion with the fuel system...
The service manual doesn't show this exact car for some reason. The sedan model shows only one little evap reservoir, while the wagon shows 2 like this coupe, but it doesn't show the same routing. I have no idea what these even do anyway, so I'm curious what I should do with them.
Also the fuel tank has two tube connections for the evap/whatever. So I obviously have to run two lines to it somehow. I thought maybe use one as a return line?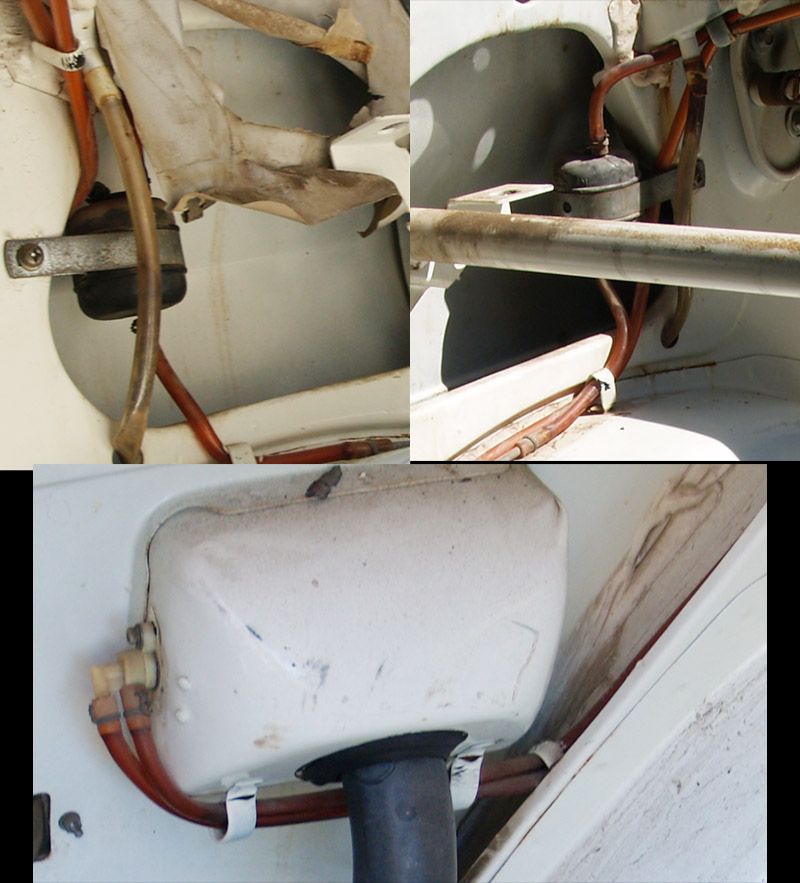 Also, the white double-tube plastic thing in the fuel cap area appears to be missing parts! When I cleaned it up, all it had was a spring inside but nothing holding it down???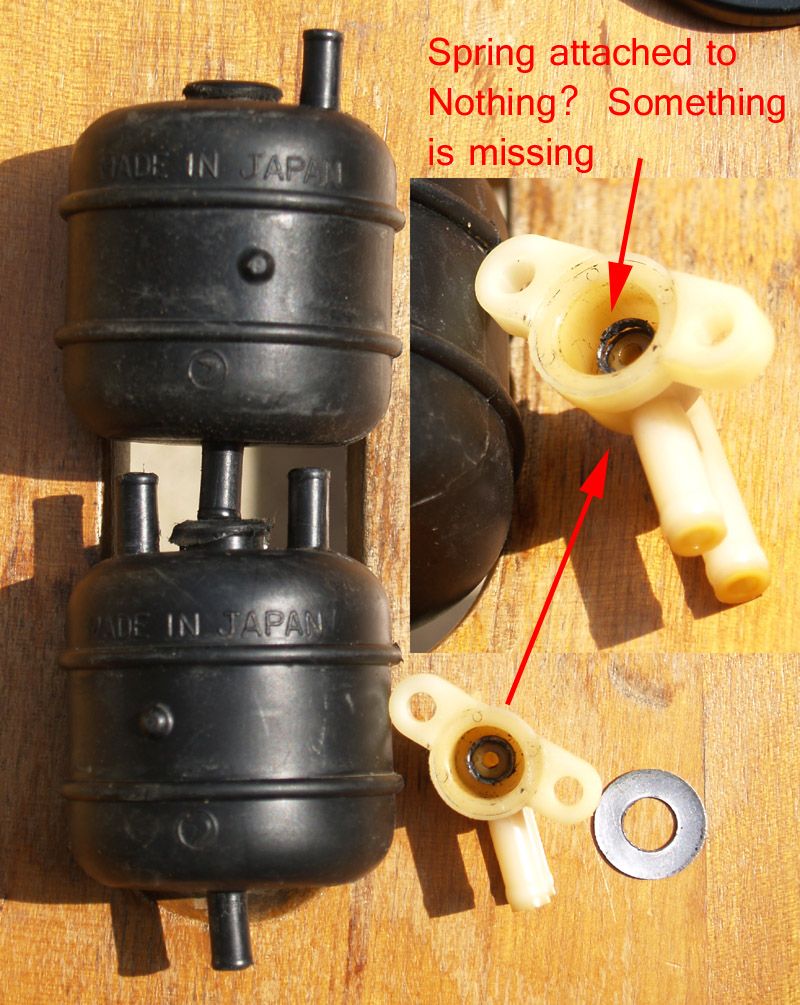 I did manage to route the line from the tank to the fuel pump and put a temporary break-in filter there. Everything look fine to you guys?