Hi My next project i want to share is for my 1984 Holden TG Gemini Sedan.. Although built by Holden its all still an Isuzu to me..
This car was purchased in May 09 for $2500 in great condition with no rust or dings and a good factory interior with a Tacho dash.. It came with a fresh 2L EFI motor so all the hard work had been done..
Specs when First Purchased :
G200Z 2.0L SOHC (Balanced and rebuilt)
G161Z 1.6L Head
Rodeo EFI
Lumpy Cam
Extractors
2.5" Mandrel welded exhaust
Delco ECU
Rebuilt 5 Speed
New Aircon
Lovells Springs
Monroe shocks
Piazza front brakes
At this early stage i fitted :
Clear indicators with LEDS
14" Rims
Isuzu Grill Badge
Custom plates
SAAS Race bucket
Jap Steering wheel
New Gear Boot
Custom Shiftknob
Early model window winders
Hard plastic Jap door handles
Chrome Rocker Cover
Chrome Oil cap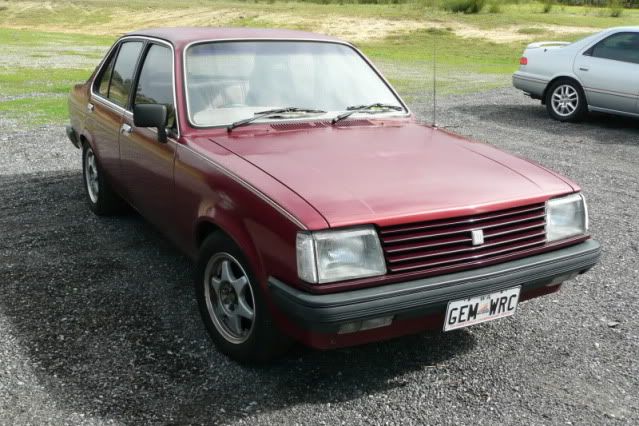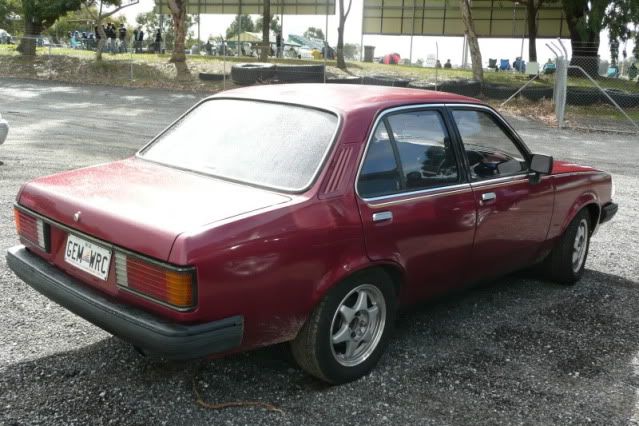 SLX/ ZZ/Z Tacho Dash , standard tape deck , Billet ebay shift knob
Came with the clean SLX Interior , I added the early model winders and hard plastic jap door handles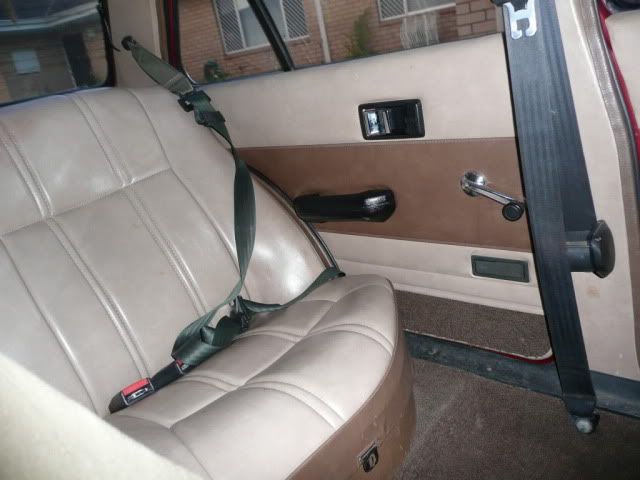 G200Z 2.0L SOHC with Rodeo EFI fitted
A month or so after i bought it i made up a cold air feed and hit the drags.
Takeoffs were pretty slow without LSD or a welded locker diff .
Best 60 Foot Time: 2.209
Best E/T:16.124 TrapSpeed:80.41kph
Horsepower: Approx 100hp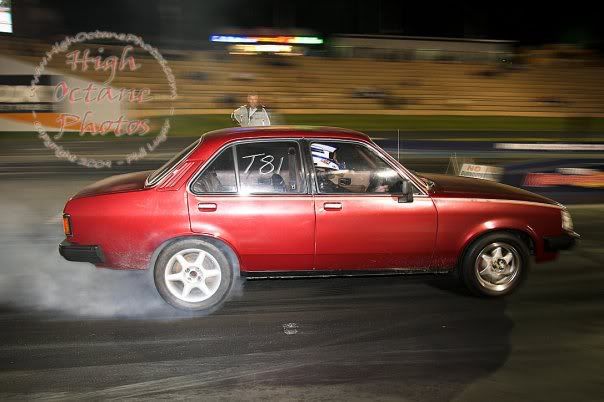 And then about August '09 i was coming home from work and driving directly into the dusk sun , i was blinded badly and this happened .
-
So then i sourced a good bonnet,LH guard,Radiator support and some headlights and a grille. Dropped it at a friends panel shop ..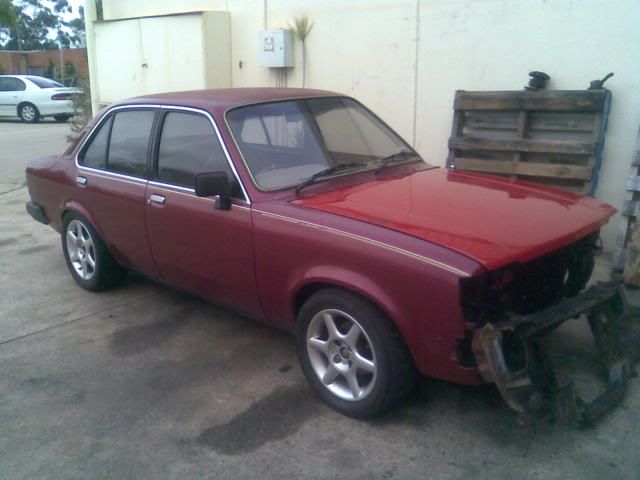 These are the shots from the shop in September 09
Radiator support replaced
Battery plate removed
Then on December 23rd 2009 i got it back from the shop painted in the factory metallic color and i put it back together.
Parts fitted at this stage :
NOS Hard plastic bumpers
More Clear indicators
Repro Taillights
NOS Holden badge
Repro Sandpiper/GTS mirrors
15 x 7 O.Z. Racing rims
215/50 Dunlop Formula R Tires
Then i got my simmons i bought of Kev reconditioned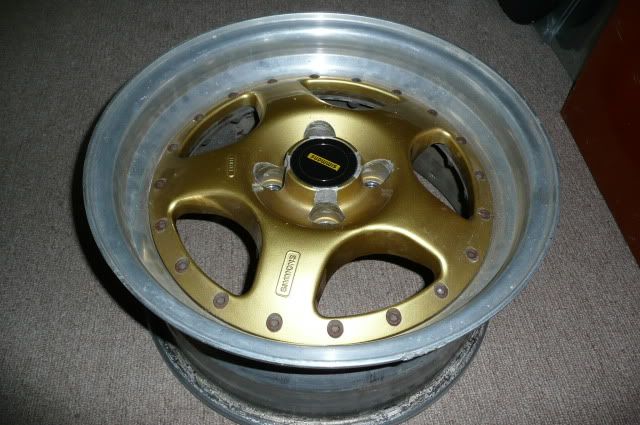 Best money i ever spent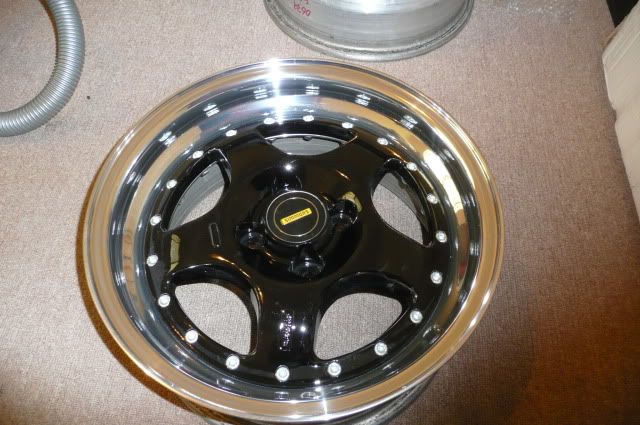 Simmons 15 x 7
Running Firestone 195/55/15 tires
Modifications & Parts fitted in this stage:
Odyssey Dry Cell Battery Mounted in boot
Whiteline 18mm Rear swaybar
Whiteline 24mm Adjustable Front Swaybar
Nolothane Oncar adjustable Panhard rod
SuperPro Suspension and steering Bush kit
Pedders sports short shocks Front and Rear
Kings Springs SuperLow Front Springs
Slotted front ball joints
Pinion angle washers
H/D Torque Tube
H/D Torque Tube Rubber
VK LSD Diff Center
Chrome Diff Cover
Alloy Radiator
14" Thermo Fan
Thermo fan controller
New air con Condensor
10" thermo
CDT Front spoiler
ZZ/Z F/Glass Mudflaps
LED Taillights
Haltech E6X Fully Programmable ECU
Quad coils and M+W Ignitor
F/Glass Kickpanels
Custom Rocker Nuts
Painted valve cover and heater cover
Next i fitted a Small Odyssey battery to the Boot ..with a nice metal plate ,some sweet Brackets and a battery support.. Solid as
Then i Fitted Front and Rear Whiteline Swaybars before my first Superkhana
.. Rear is a non adjustable 18mm type that is a Straight swap in the same position as standard
.. Front is Adjustable 24mm type ..
..I needed a smaller Oil filter , big one cleared but id be removing part of the swaybar for oil changes .. So went down From The 56 to the 79 i think..
Also got an Entire Superpro bush kitted out thru the whole car
Some Pedders short Sports shocks and some slotted ball joints for increased Camber.
Bought and fit a Heavy duty Torque tube rubber and got my Torque tube sleeve to stop it bending , and fit some thinner spacers under the Tube mount to improve my pinion angle since my car was much lower.
I also fitted a Nolathane adjustable panhard rod and a VK LSD diff center which later died
Got a chinese ebay Alloy radiator and a new aircon condensor and got it all Gassed up..
its Cold
Then it was my CDT front spoiler that was fitted up ..
Looks ok .. Takes a bit to get used to .
Not long after that i went to the drags on a Wednesday night.. 16.054 was the Best i could get .. LSD hooked up tight all night , with no sighn's of the failure to come in a few months time... Some vids
http://www.youtube.com/user/GEMWRC#p/u/0/m0hx4URqC-M
http://www.youtube.com/user/GEMWRC#p/u/1/FLcWTSOvf9M
Smokes up good with the New tyres Pumped up and Dropping it in 2nd
Then i entered my first Superkhana. And yes i was much faster than the Datsun 1600
Vids:
http://www.youtube.com/watch?v=E1jFn7W1JUY
More Dragracing Next :
http://www.youtube.com/user/GEMWRC#p/u/0/OBvMvDSvVkE
http://www.youtube.com/user/GEMWRC#p/u/0/OBvMvDSvVkE
http://www.youtube.com/user/GEMWRC#p/u/0/ggcq5IspBJo
Swapped out my rear globes for some LED types
Then i Fit some Kings Superlow front springs with one coil axed off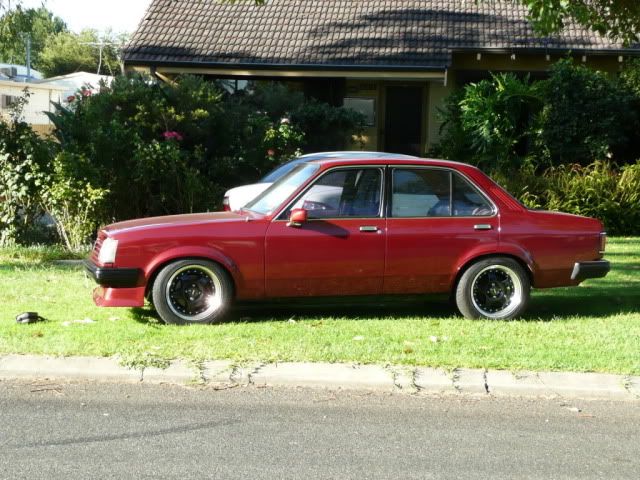 After that i put on my ZZ/Z Mudflaps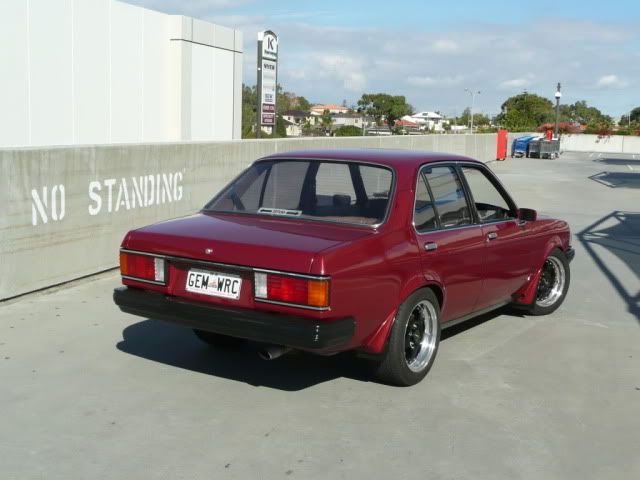 And my Haltech E6X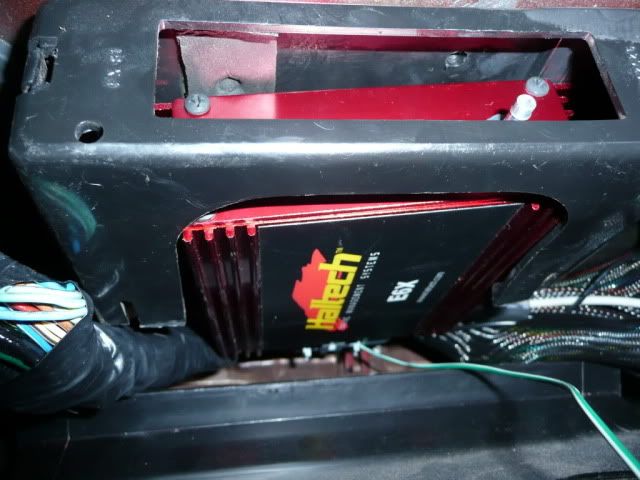 With Quad coils and M+W Ignitor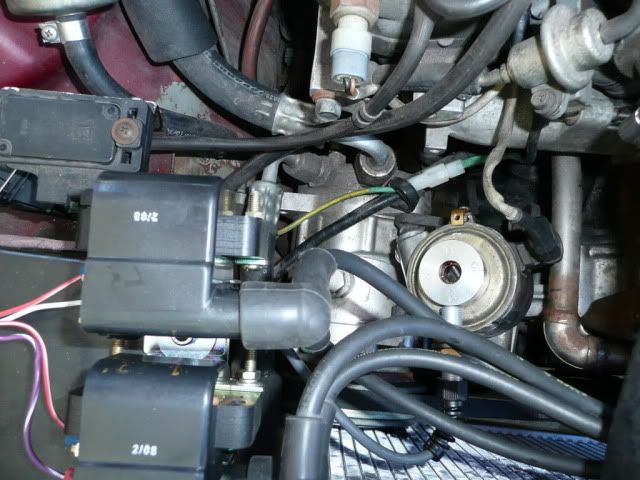 Got my Dash repaired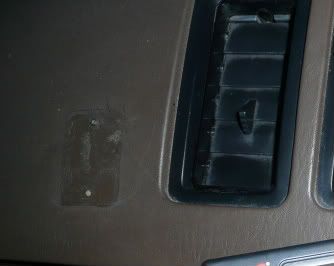 And test fitted my Factory dash undertray.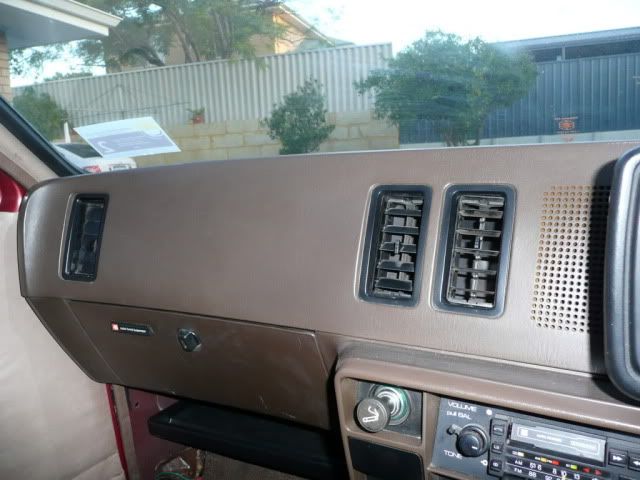 Tried out my F/glass Kick panels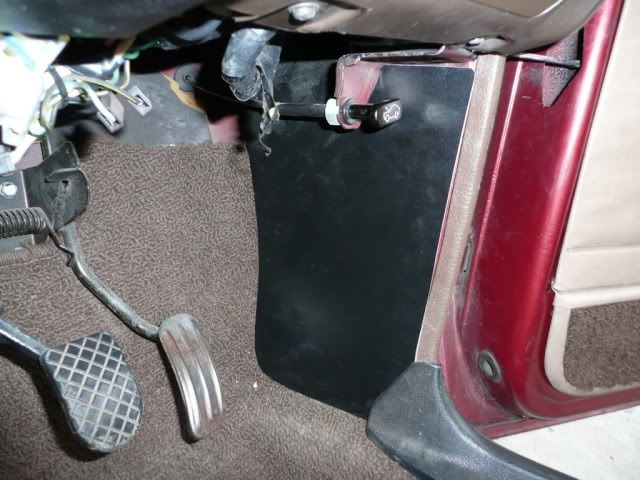 Then i had another SuperKhana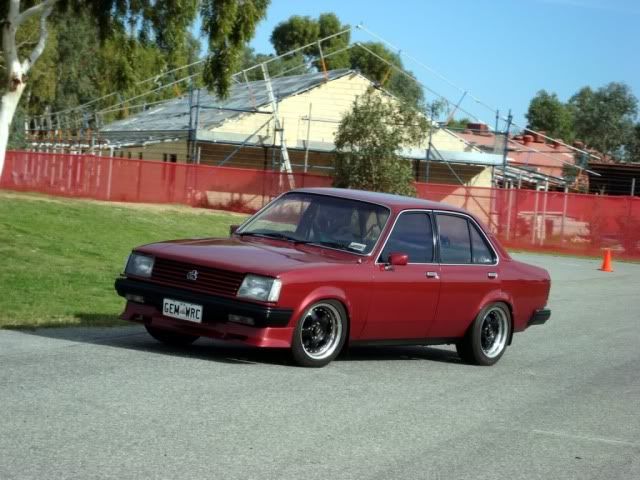 After the SuperKhana my diff was very noisy to the point were it locked up on the street. Leaving me here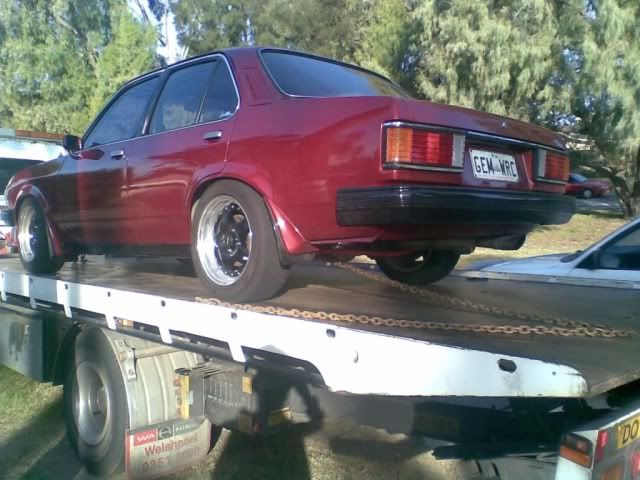 The pin slipped out and it was Game over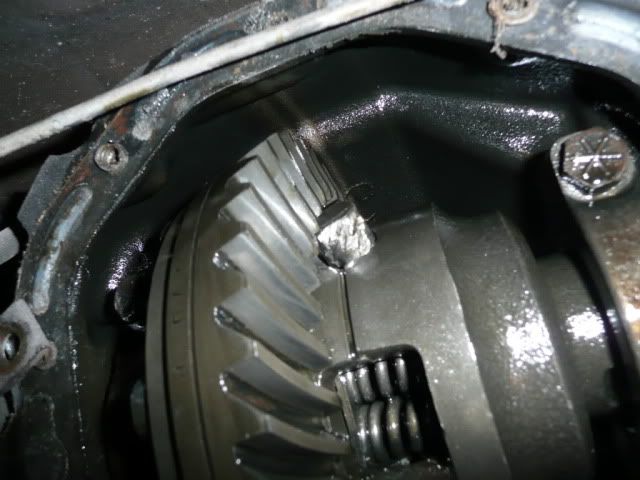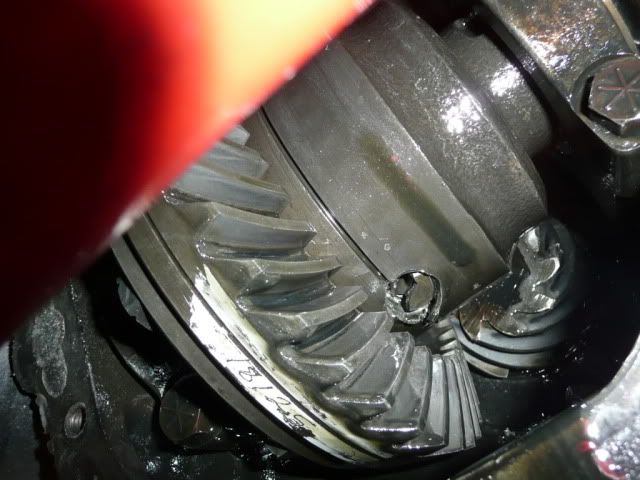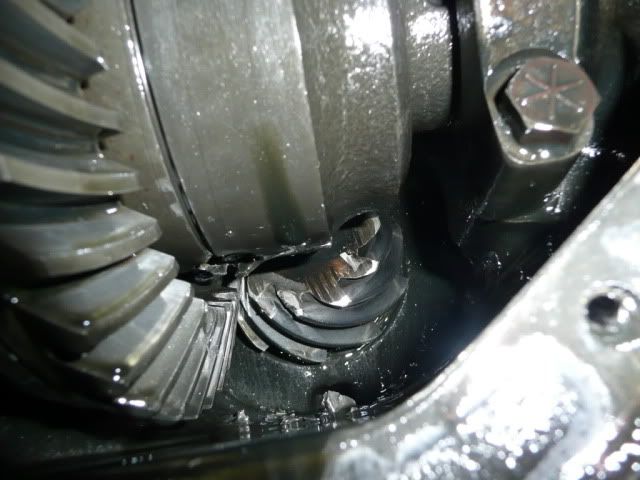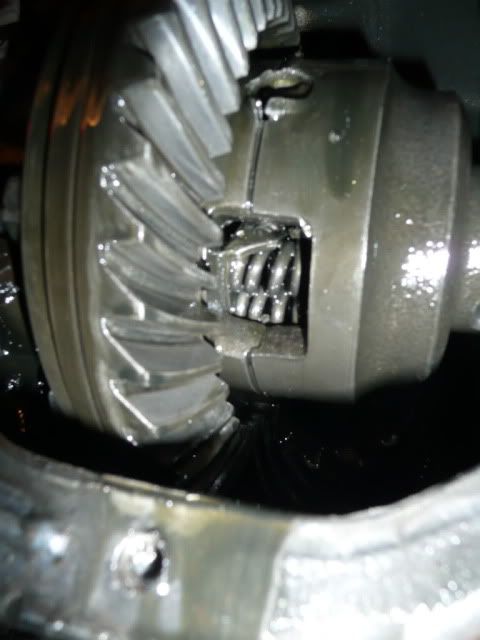 Put a standard Diff back in and finally fit my Valve cover , with Custom nuts and my heater cover