Anybody else addicted to this game?
It's a very simple looking game, but has more stuff in it than any modern game I've ever played. You start out on an island with nothing but your hands. The island is randomly generated at the start of the game btw, and the map is never ending, the farther you explore, the more map is generated for you!! You can dig up dirt, and tear up trees for your first building materials, because you're going to have to find somewhere to hide before nightfall (zombies attack). Eventually you will have a good home/fortress and can start mining for diamonds, obsidion, iron, red stone (for the games electricity system), coal, gold, etc. Make a work bench out of some wood for crafting. Crafting is when you take the materials you mine or scavenge and put them together to make tools and other interesting things. I'd describe this as "Legos the Game", but it's so much more than that. Build whatever you want, where you want, as tall as you want. Underwater, floating islands, whatever.
One the coolest things about this game is that it's still in beta testing stages. The best part of that is Notch, the creator, actually takes people input from the beta, and includes it in the game! Some of the things that are in the game now from player recommendations are minecart and track systems, farming, domestication of animals, and electric system for powering doors, dynamite, etc and a weather system. Anybody has access to the beta for $20.
If you are new, I'd recommend keeping the Minecraft Wiki open in a window so you can refer to it as this game has no tutorial or instructions as of yet, and given the size and complexity of this game you are going to need some guidance (I sure did).
Try this game out!!
http://www.minecraft.net
Here's some pics from my world
This is my home base, the place I stay most of this time. I have a few miles of mining tunnels underneath it too.
I started a floating farm on a glass platform so I could farm without leaving my fortress.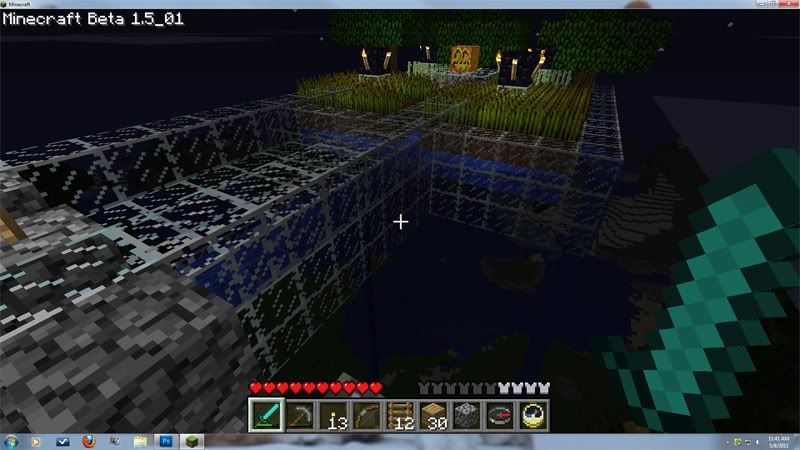 I made this bridge to get to a floating island that was a long way away from my main building (floating islands can generate randomly with your world or can be created, this one is "natural")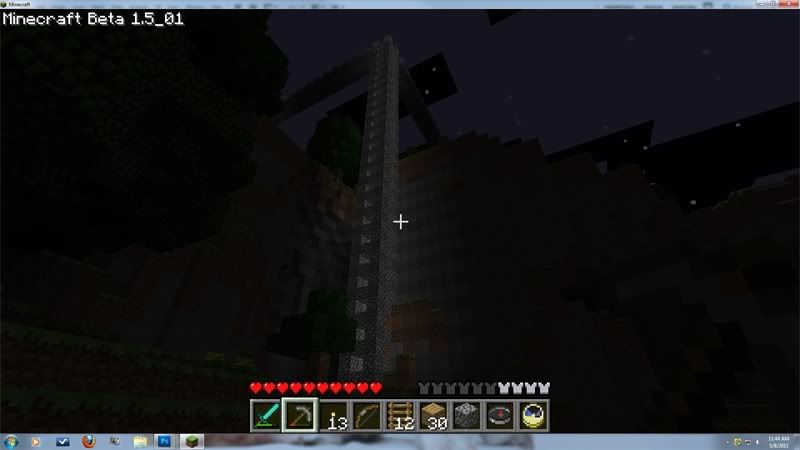 A view of the top of the castle and floating garden from the minecart on the bridge.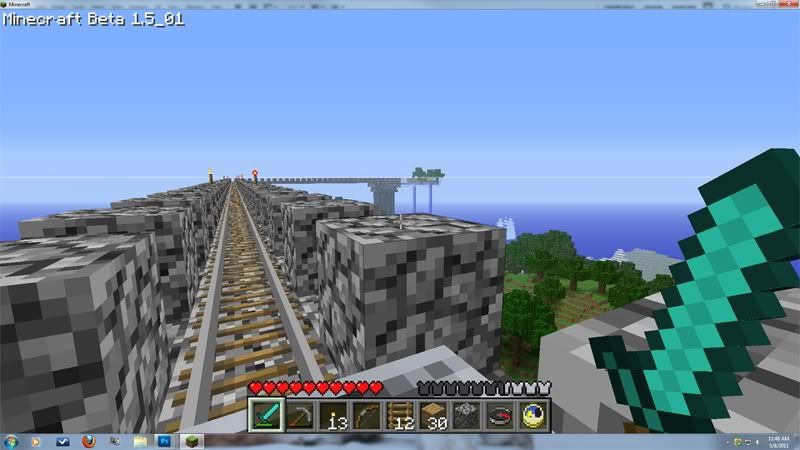 Here's the floating island with my cabin on it. I have a seperate mine system under the island. I mainly use the cabin for storing stuff in that I find in the mines underneath it. I grew a bunch of trees on the roof (the one furthest to the right has a small platform on the top and a ladder so I can see everything in the map)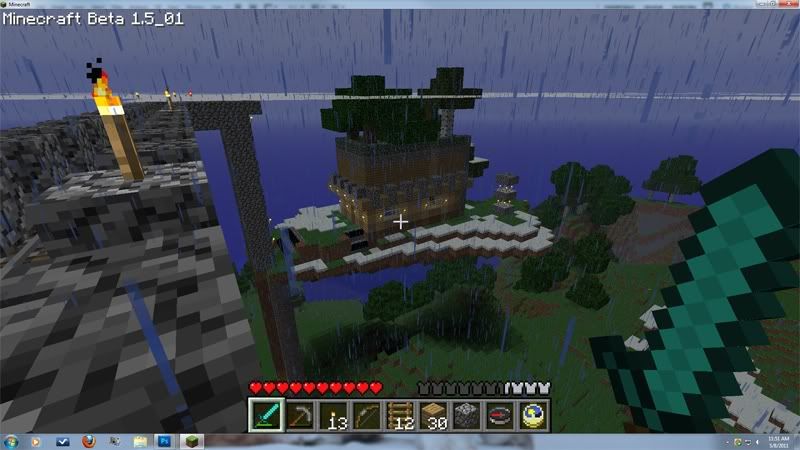 _________________
'70 sl350, '86 spree, '88 cressida