Thanks
I do weld TIG more than anything (fitter and machinist, welder by trade), panels just frustrate me.
Cage is bolt-in alloy so that's no problem.
The wheel is a first gen 13 inch Simmons
I finished another car(Group C) awhile ago and it sucks to let it sit and gather dust. It could be registered but straight cut gears and brakes that have to be hot to stop. I take it to the track but thats not too often.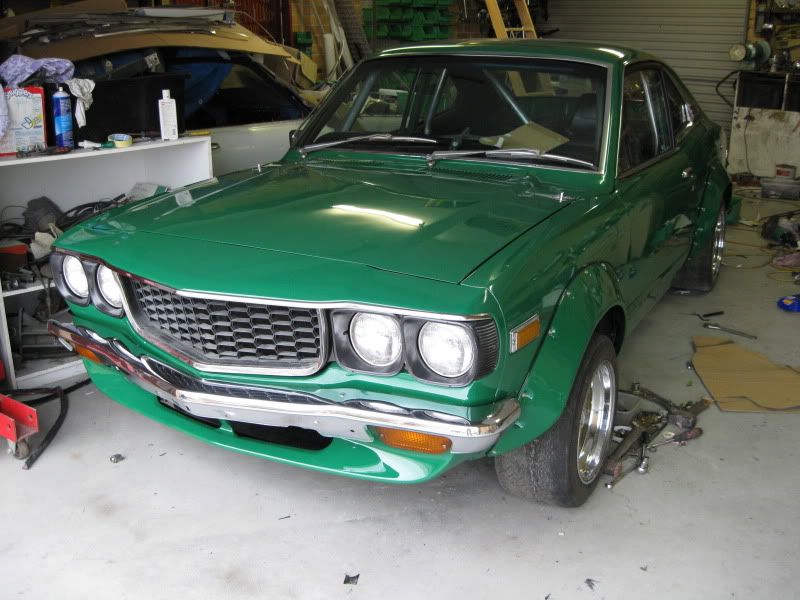 So that might explain why no flares. Not to keen on green either, I like the colour but something different would be good but you don't see to many original green Rx2's.
Would like a tip on where to cut the donor rear guards but? The roof has a bit crows feet happening.
Pic of it back in the day.