So ive left you guys hangin long enough. For the first time in about 3 months ive worked on the car again, i finished moving to my new house, the honda made the 3 block journey by itself too however the front brakes started to grab horribly so ive rebuilt the driver side caliper again and still need to do the passenger side but with the new ( used but thicker than what i had) brake pads the brakes are better.
New pad to chill at:
I dumped all the super rusty unsavagable engine parts that i got with the car but im keeping this cam, it might be savable and if so i may be able to get it welded for more duration and a bit more lift to help boost engine power, but that is a project long ways off.
next to it is the junk rebuilt original M/C that for some reason keeps corroding very quickly after cleaning, its nasty
also have these sweet seat belts ill use, this is from a '84 and later Porsche 928 rear seat, they are so small and neat and work very smoothly. newer 928s had 3 point belts in the rear so i will get a pair of those for the front seats in my car.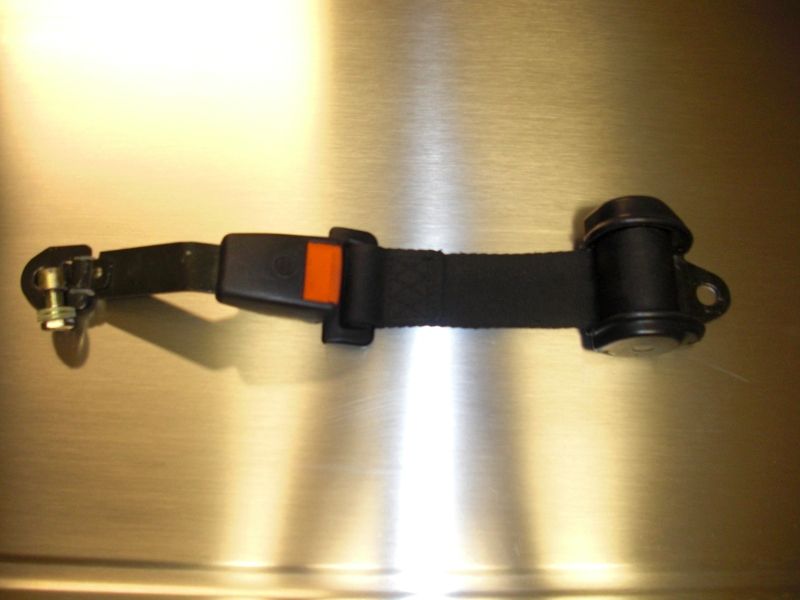 The most pressing matter that needs to be fixed is the roof bodywork so I began on that today. i cut out a windshield frame cover to help keep paint dust out of the clean interior and protect the dash from falling tools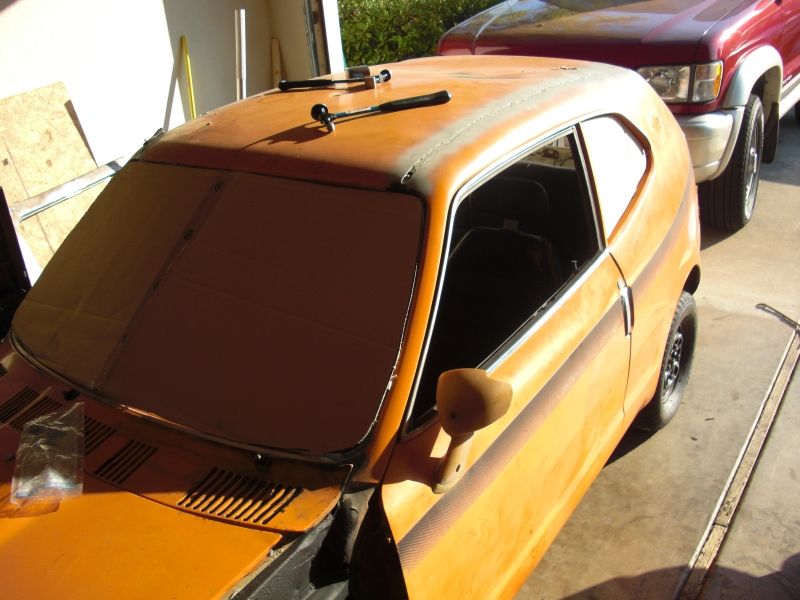 Some dents and stretches can be removed with my hammer and dolly set but the severe parts will require a torch to shrink. im not sure i can completely save this mangled panel, its worse than it looks in pictures so im still searching for a straight used roof to weld on.
the circles with Xs are where i need to shrink with a torch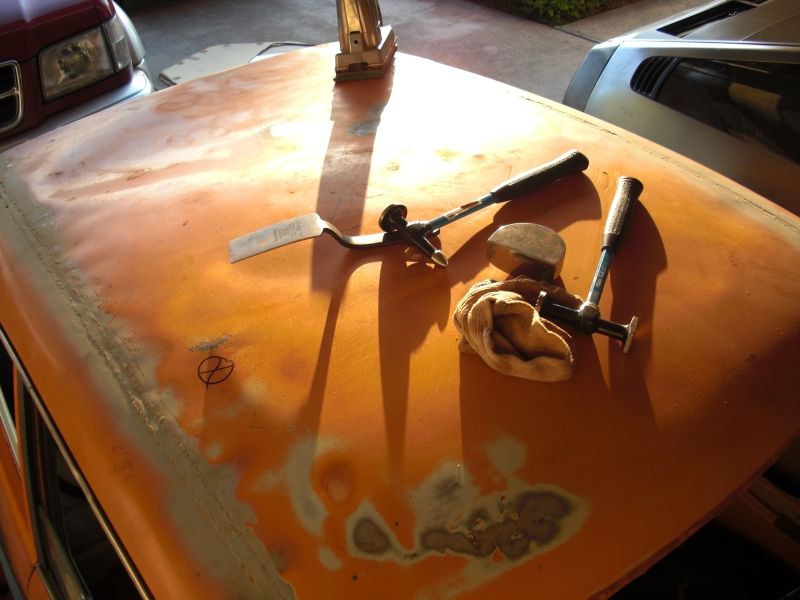 here you can see how wavy the rear is
after an hour the front half is looking much better but i still have this S shaped depression in the center, the front had some sharper creases in it that are easier to remove with the hammer than large waves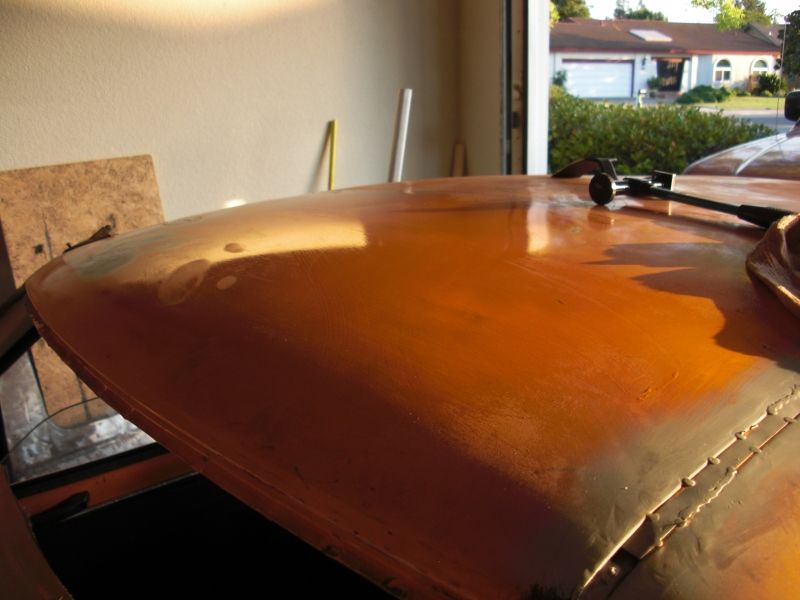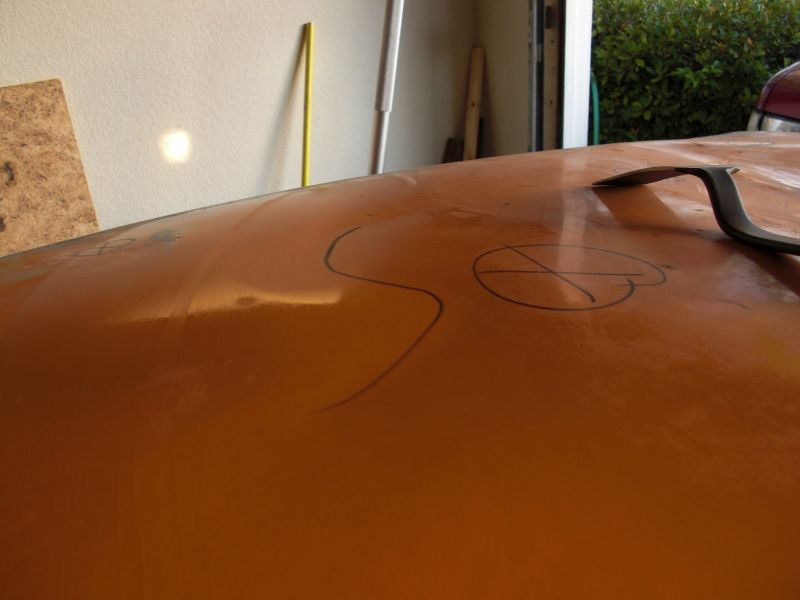 also worked on the front some. chipped the undercoating off the DR fender and sanded some, you can see someone really leaned on this hard
also a few small rust holes ill have to patch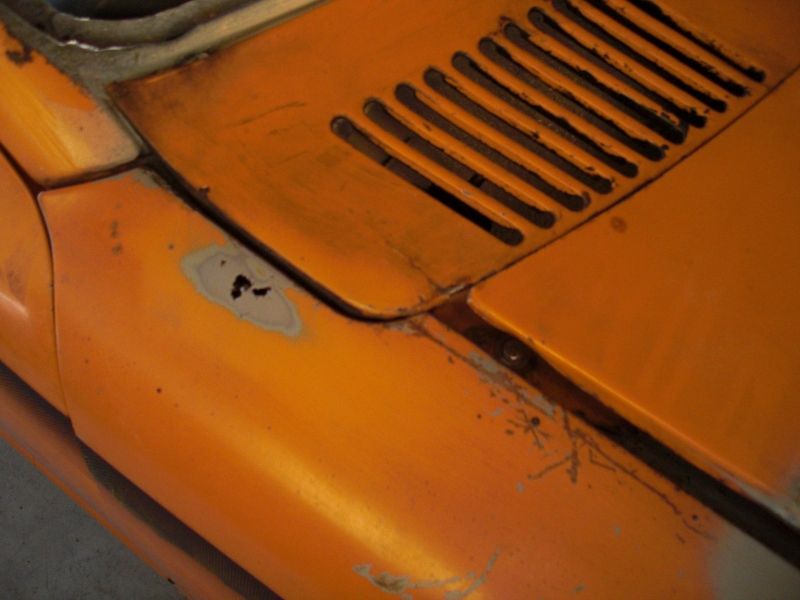 and finally the hood with isnt that bad although id like to make it more rigid with more bracing