More of my parts have arrived, and progress is possible again.
I was waiting for the bearings to send the crank off to the machine shop.
While ordering and waiting for the bearings, I got a little education. More on that later.
Gaskets and bearings.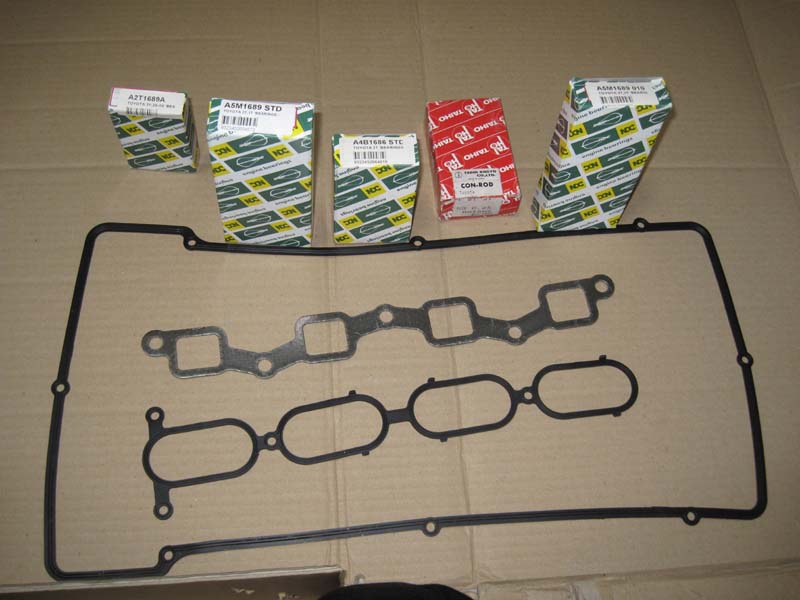 Random gaskets + tensioner O-ring: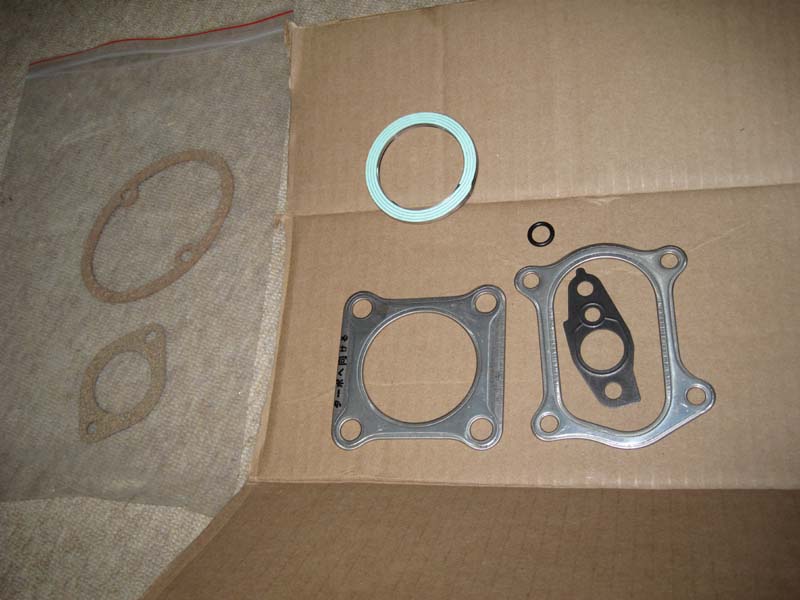 Some of the chains/guides/slippers: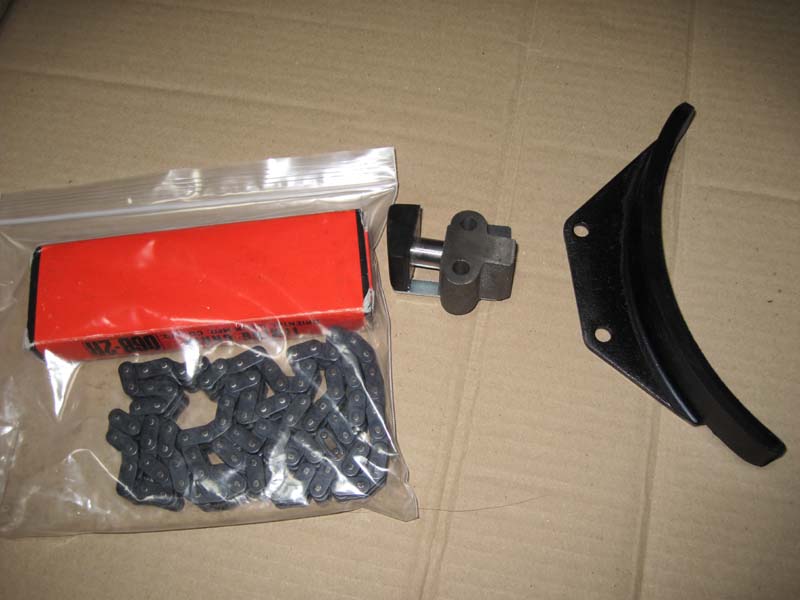 My first plan was to do a minimum repair on the engine, basically just fixing the pistons.
As with many repairs of this sort, one thing led to another.
The upper chain had too much slack in it, my intake seat with the nick, and a crankshaft that is
just
good enough that I could
probably
get away with using standard bearings.
Given that parts are tough to come by for this, I have decided to go all the way.
Regarding the bearings,
The block has been at the machine shop for a while now.
As such, I was feeling a little pressure to get bearings here
soon
.
So, I ordered a second set. Smart me (sarcasm) does his research after ordering.
I'm not a noob, I just don't have experience
selecting
bearings for a motor like this. My experience has been limited to selecting the correct size.
Bearing material has never been a consideration.
I either used OE Toyota bearings, or the motor has been for a low power application like a Tercel.
What does this all mean?
Well, my second set of bearings I ordered were Bimetal.
I sent an email to the bearing manufacturer to ask about their suitability for use in a turbocharged application. The following is an excerpt from the reply:
Quote:
It is important that you use a trimetal connecting rod bearing in this
application, and you should be able to obtain such from one of our competitors.
Well, I guess this goes under the "glad I asked" category.
I asked another manufacturer (Mahle/Clevite) about using their CB1270P and MS1456P in a turbocharged application. This question elicited this response:
Quote:
They are of sintered trimetal construction. Not quite as good as the 77 material, but still a pretty good bearing. If you're going to crank up the boost, I'd suggest having them coated for extra durability.
Now as I'm not cranking up the boost to a crazy level, then these would probably do the trick.
As it is, I believe that the bearings I have pictured are made from an appropriate material.
Hopefully this helps someone in the future.