Alright, I had an interesting weekend, haha!
The mismatched color and all in all shabby job by the previous paint shop was really starting to get on my nerves, so after some talks with the Shacho of Classic Car Nagoya we decided they would paint the car for cheap if I did all the prep work at their shop. This sounds like a hell of deal to me cause I get to hang out with these guys and tons of classic cars all day!
So this weekend I got a temp tag (the license plates with red stripes through them) and drove the car on down to their shop. They gave me a little corner (next to a 4 door hako, haha) and I went to work with the dismantling!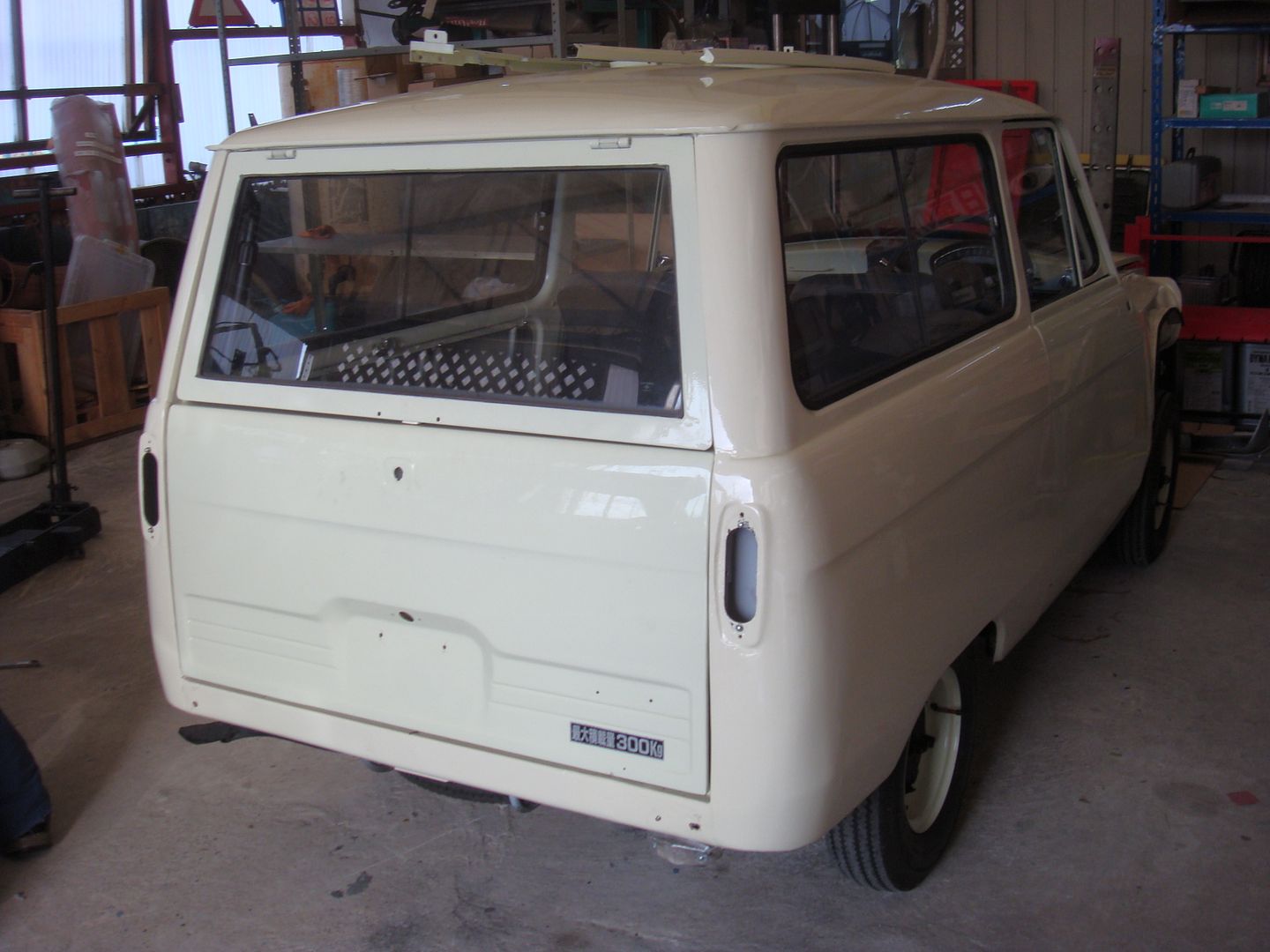 It pains me to see this car come apart, but I know the end result will be well worth it!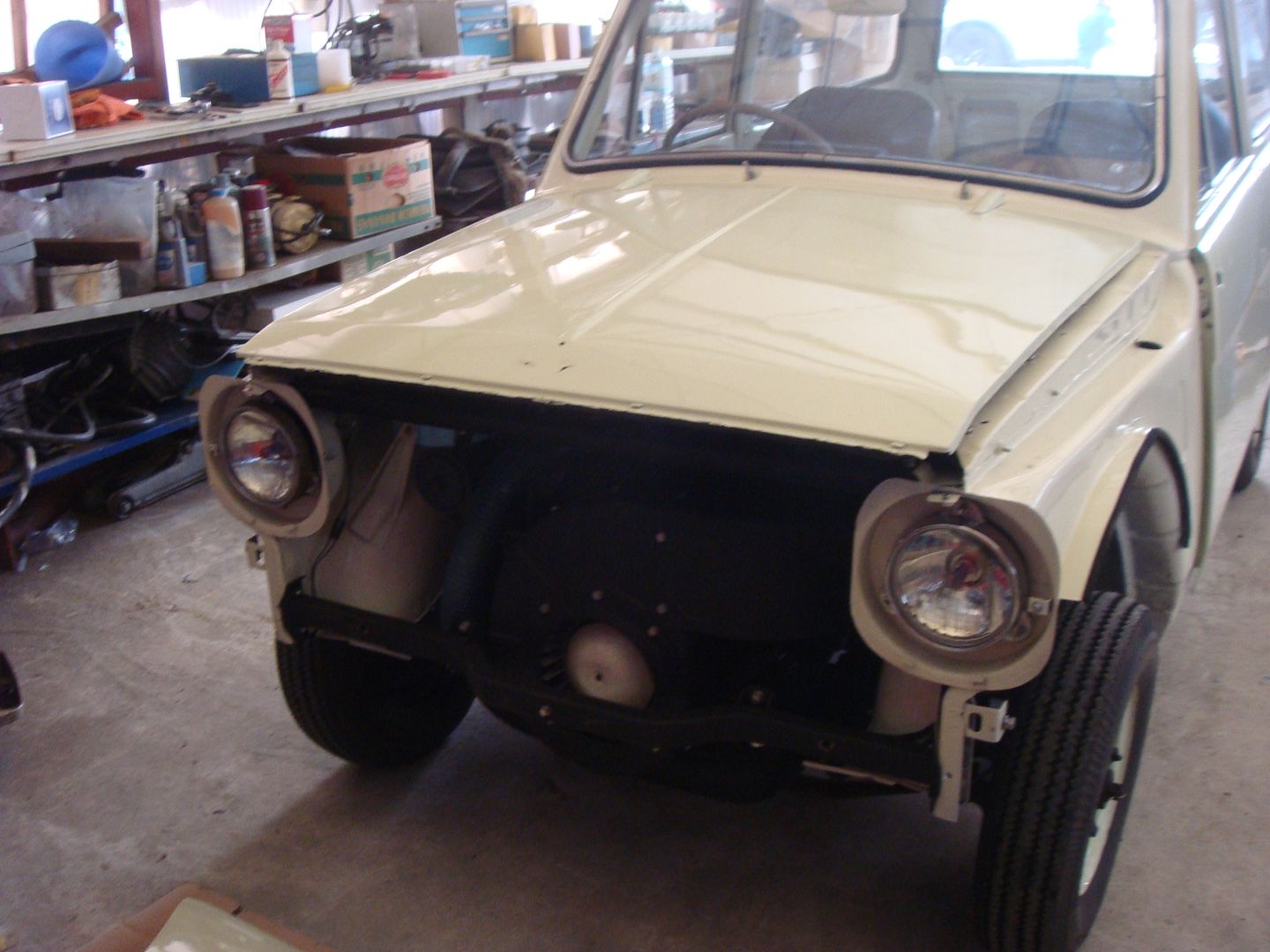 The company my little Mitsubishi is keeping, hehe.
Front fenders and trim stuffs are off... again.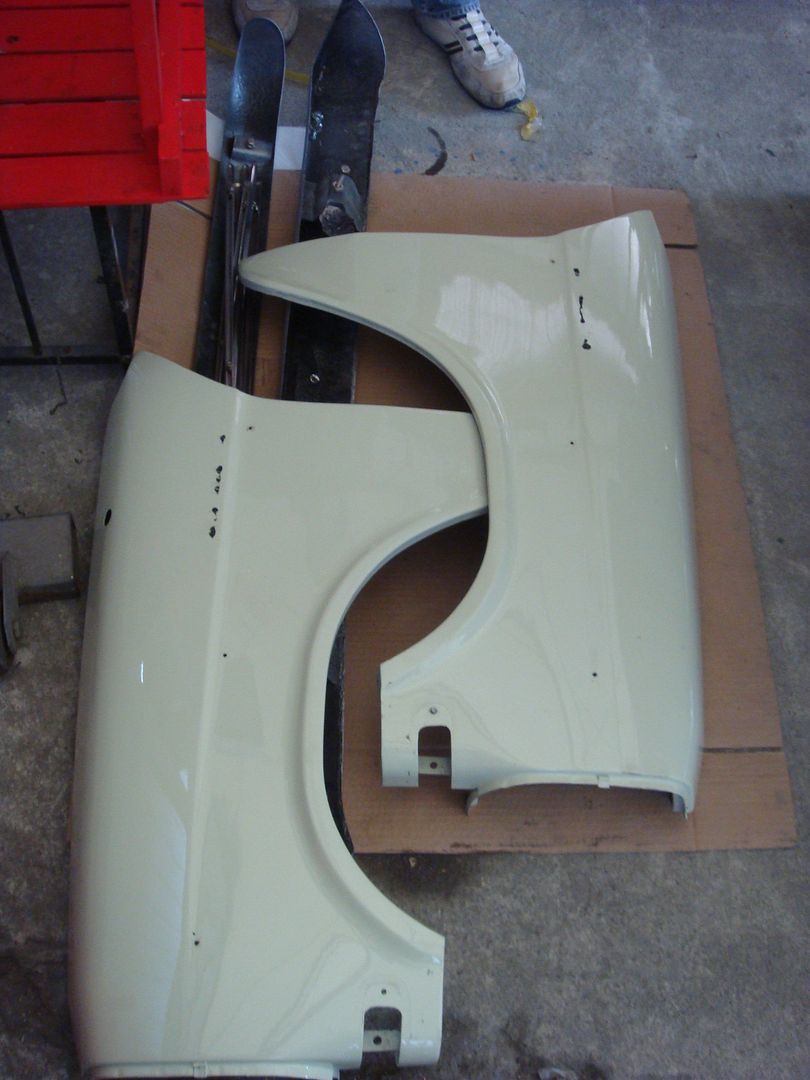 It was time to get to work on cleaning up the backs of the trim pieces. The previous paint shop just cleaned up the parts you could see, so all the back side of almost everything was still all dirty and rusty.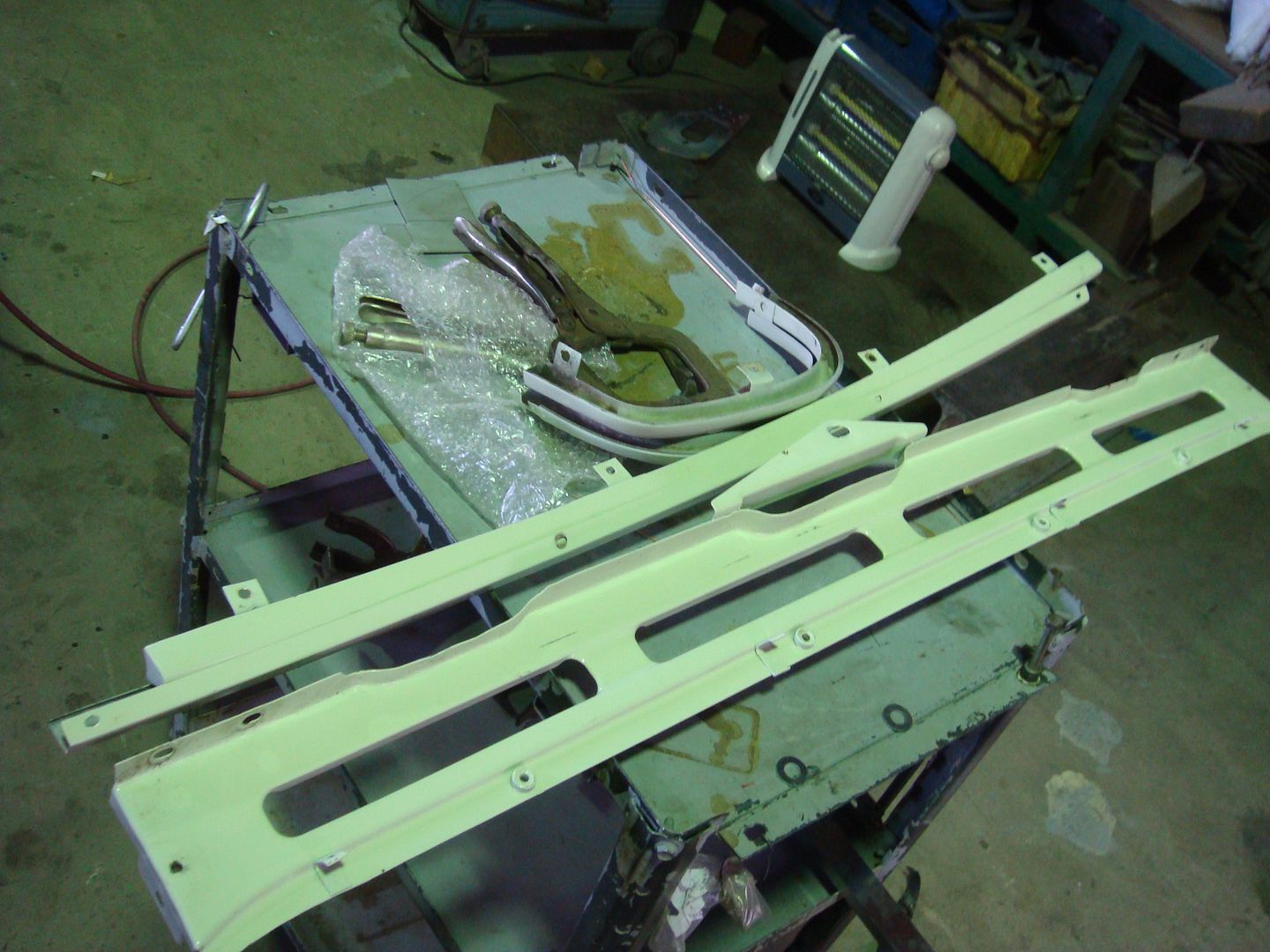 This was my weapon of choice!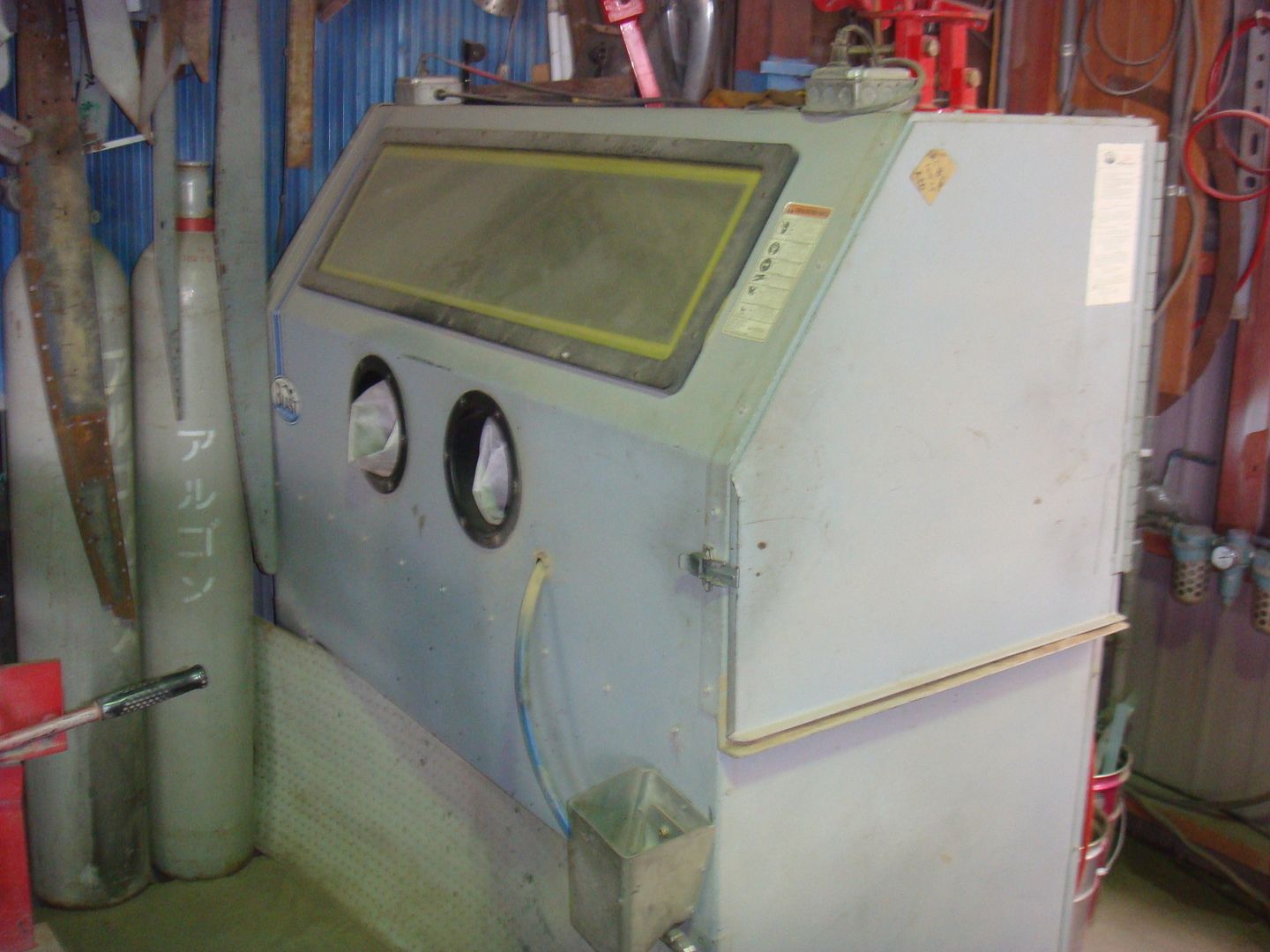 And this type of rust was my target!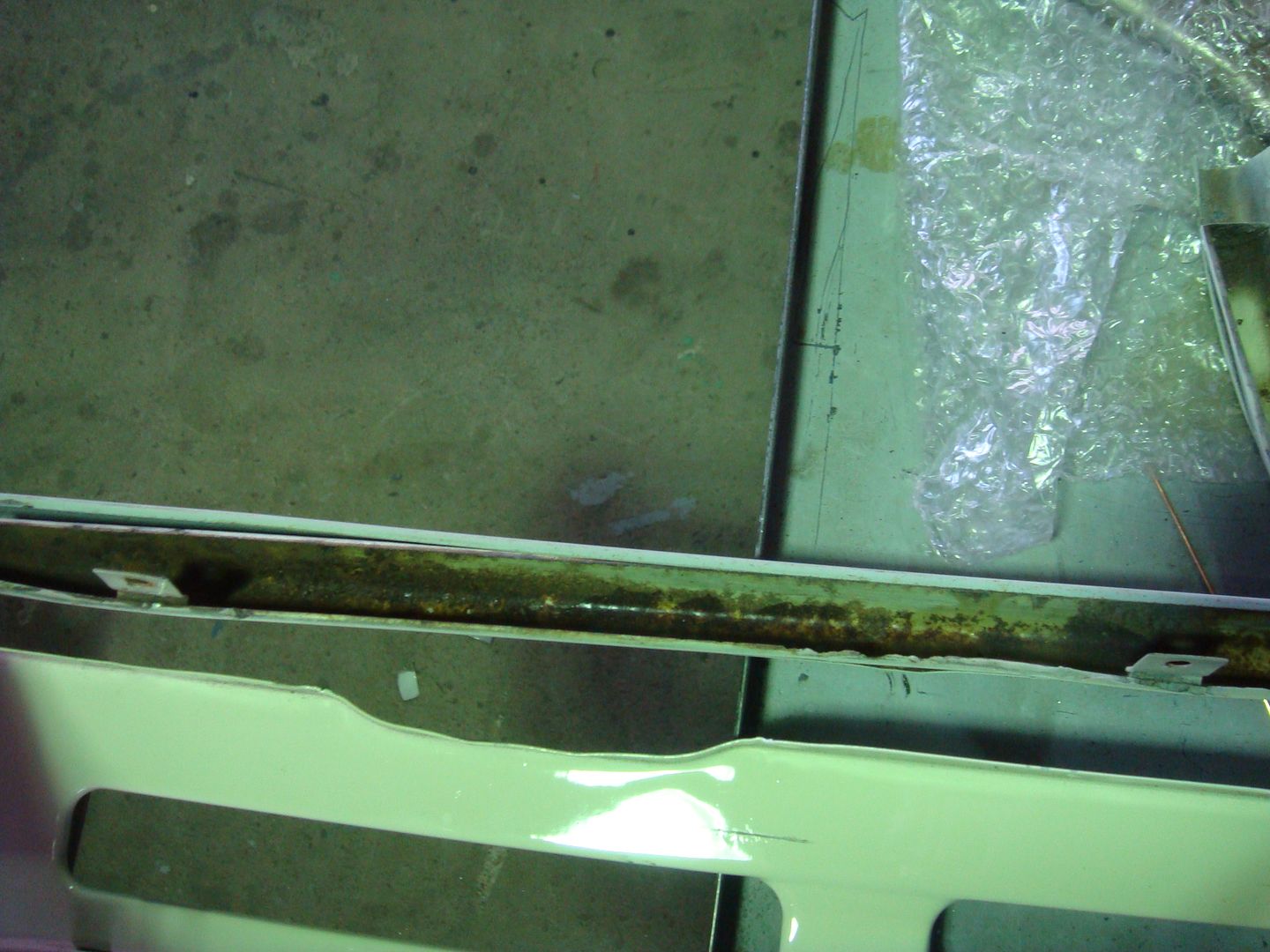 Looking much better.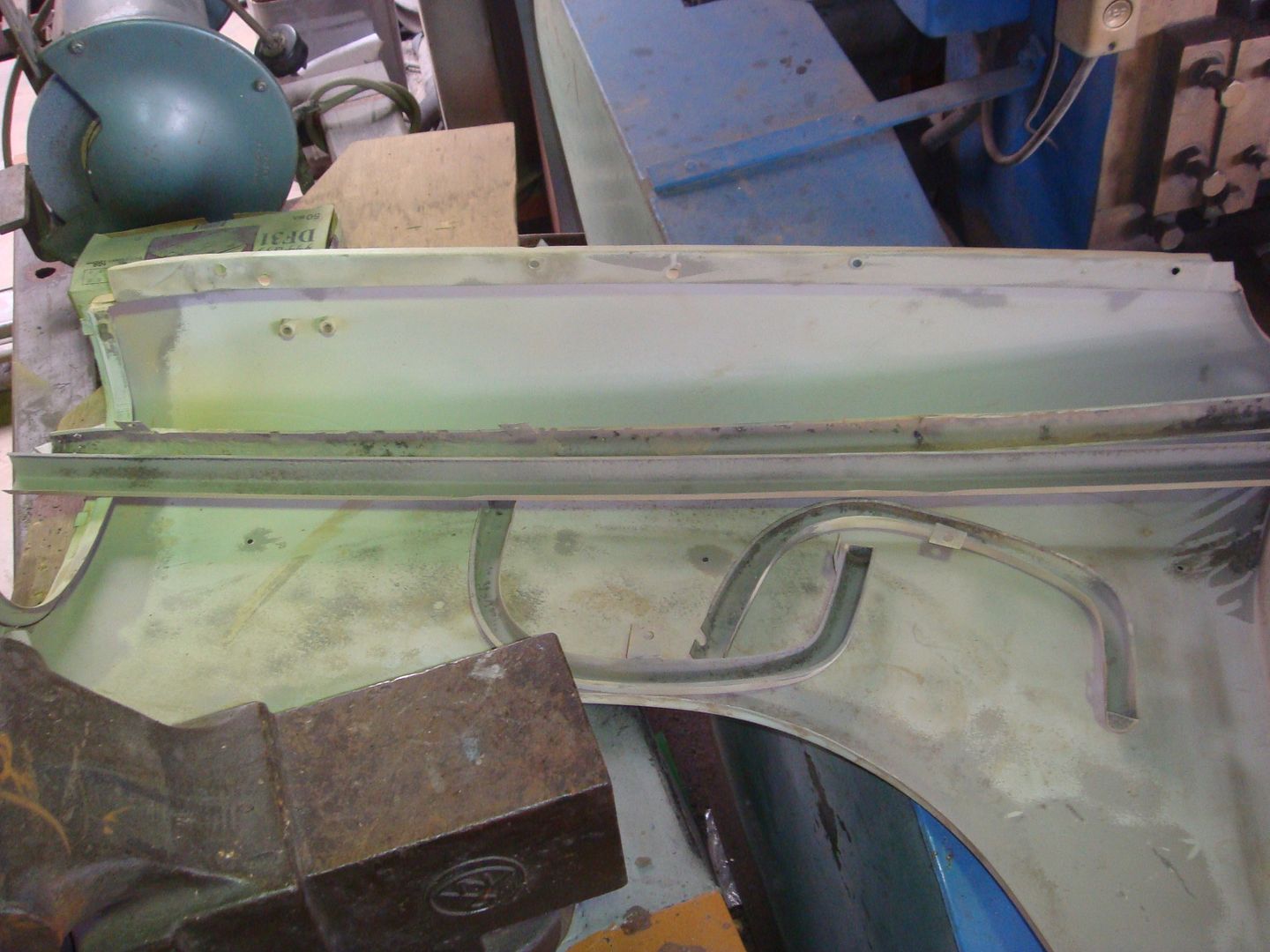 Then I painted on some rust stopping stuff over everything I blasted. Should neutralize any remaining rust.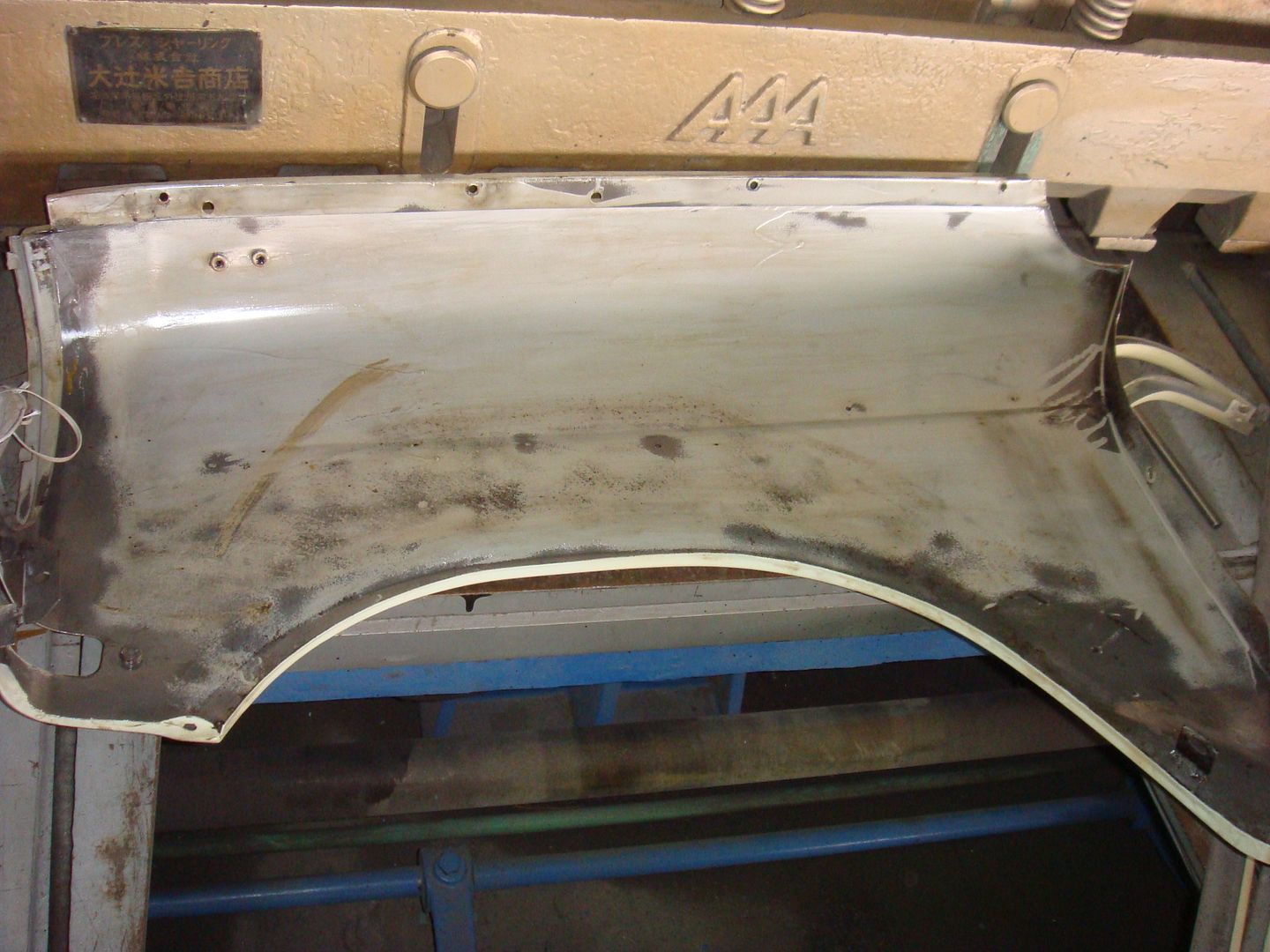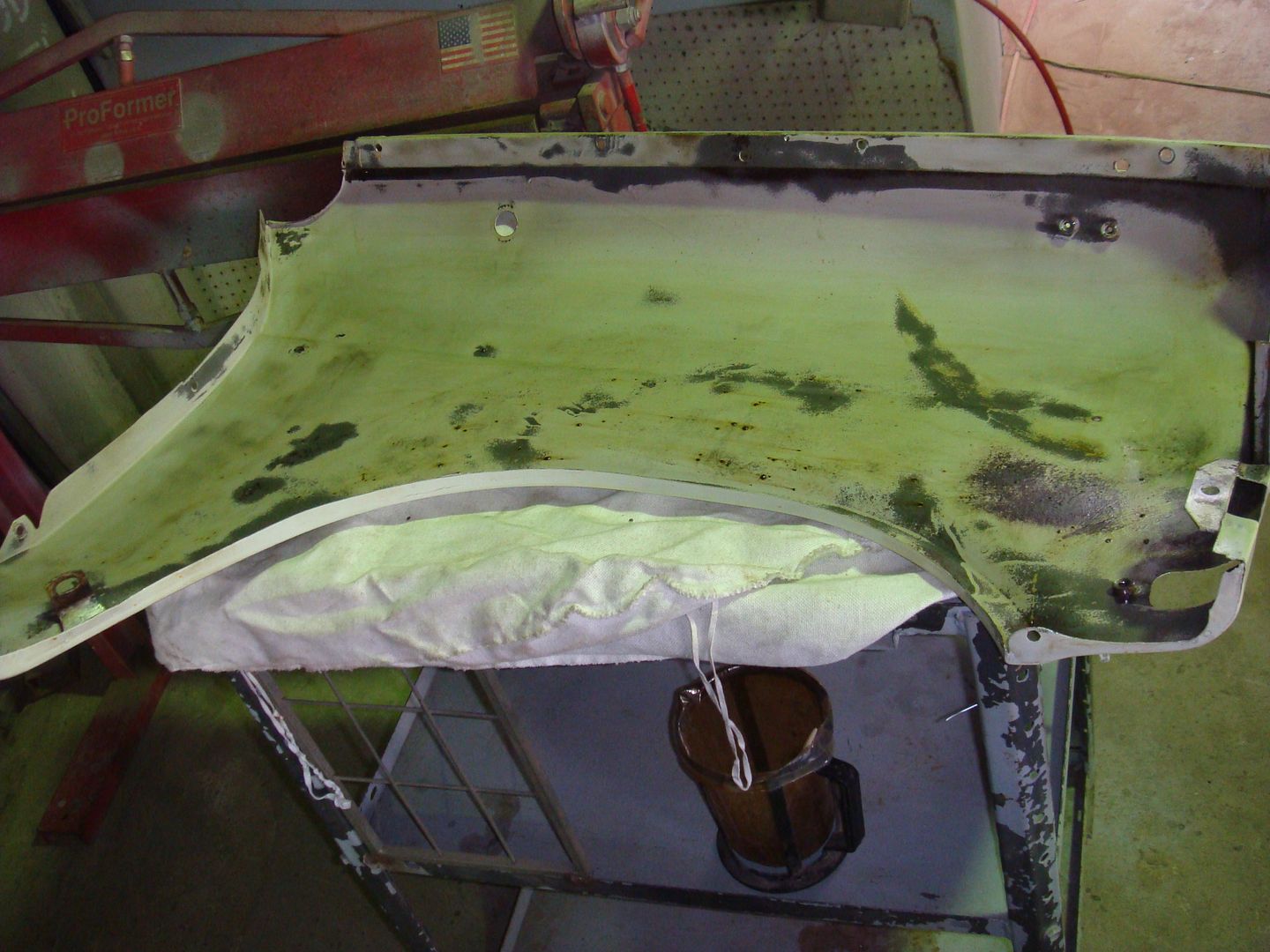 My sand blasting/rust stop paint work area. Not a bad place to be at all, haha!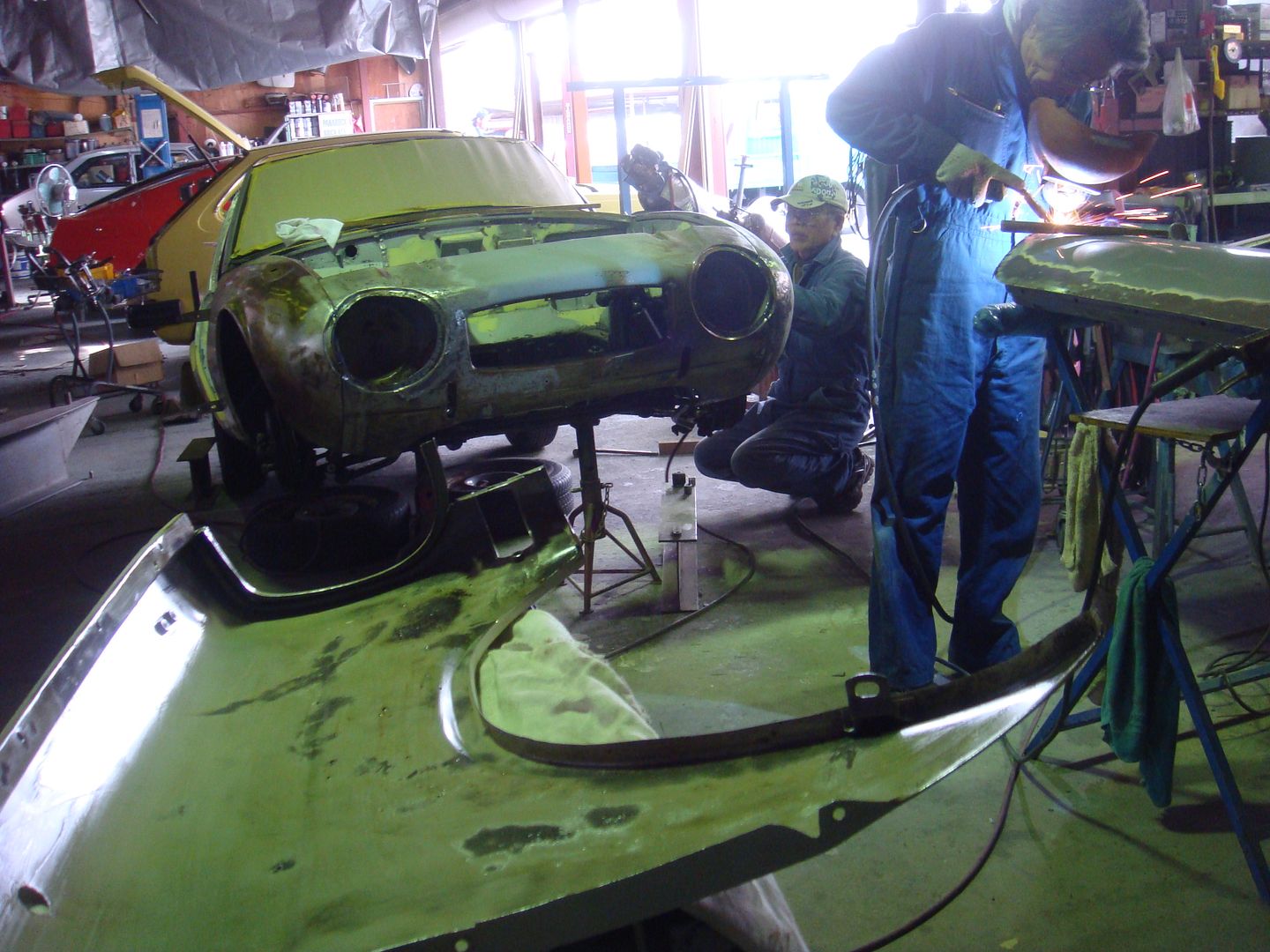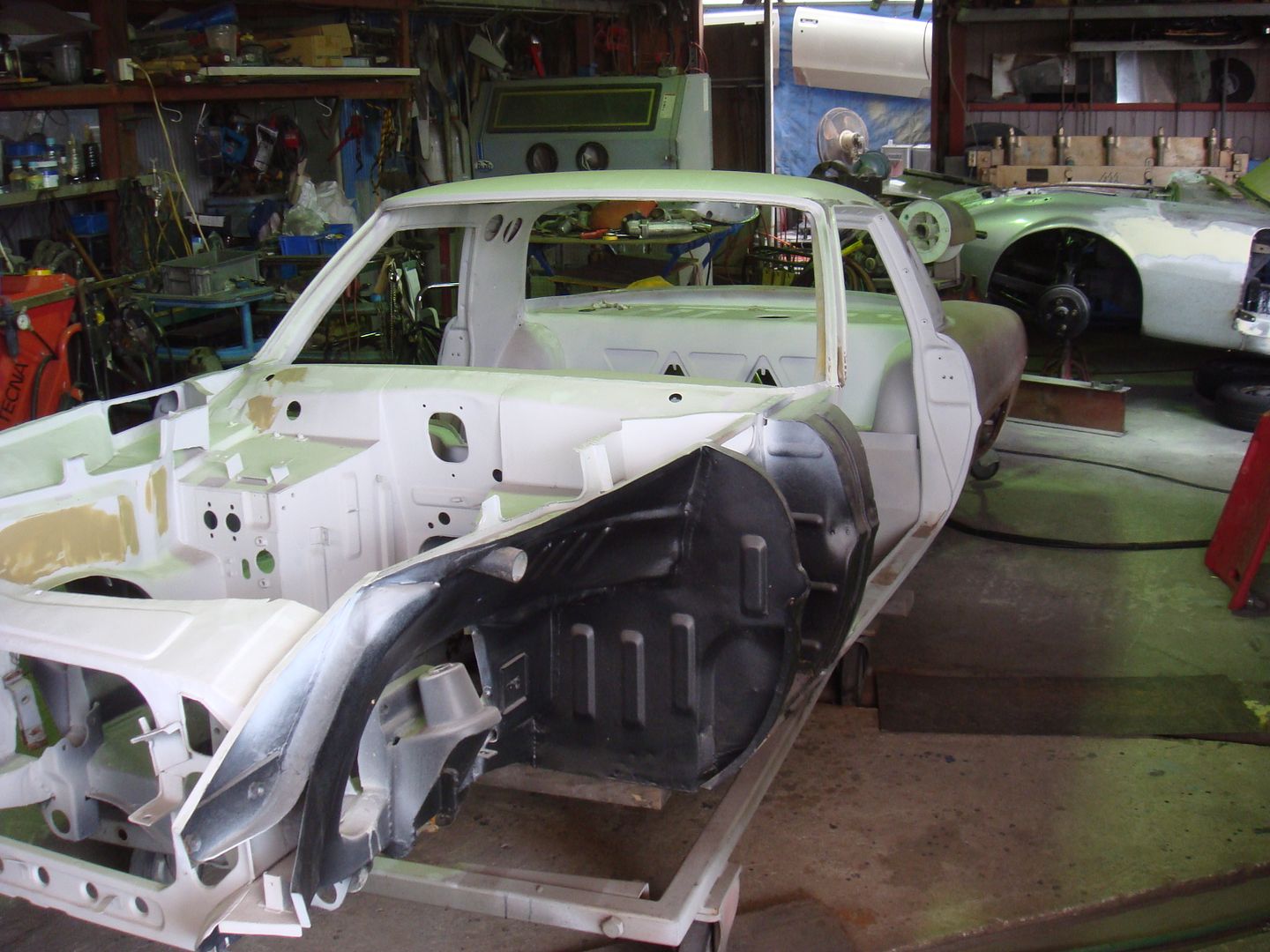 All parts painted up with the rust stuff.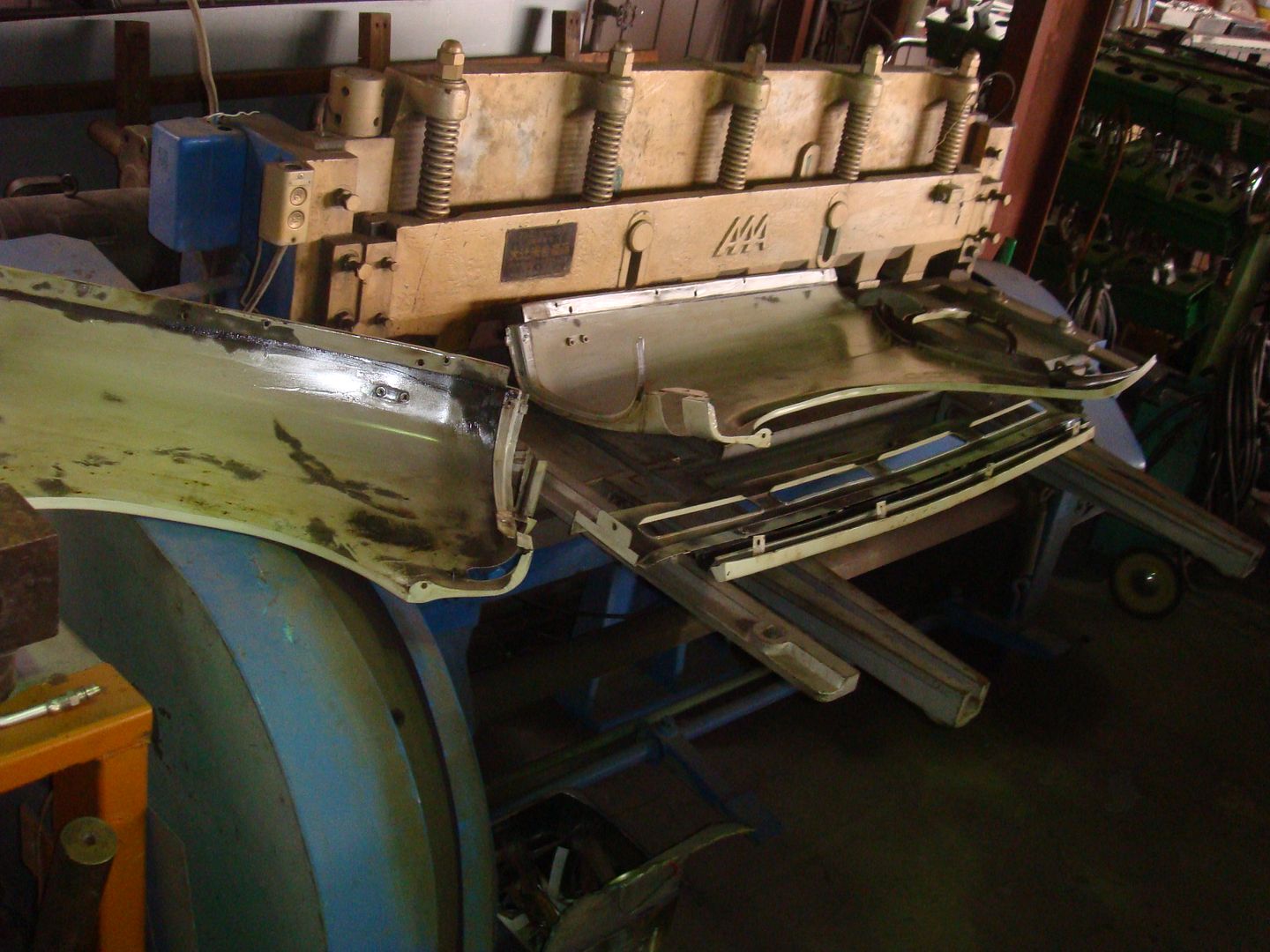 Then, while I was back at the car taking more parts off the Shacho sprayed on a coat of primer.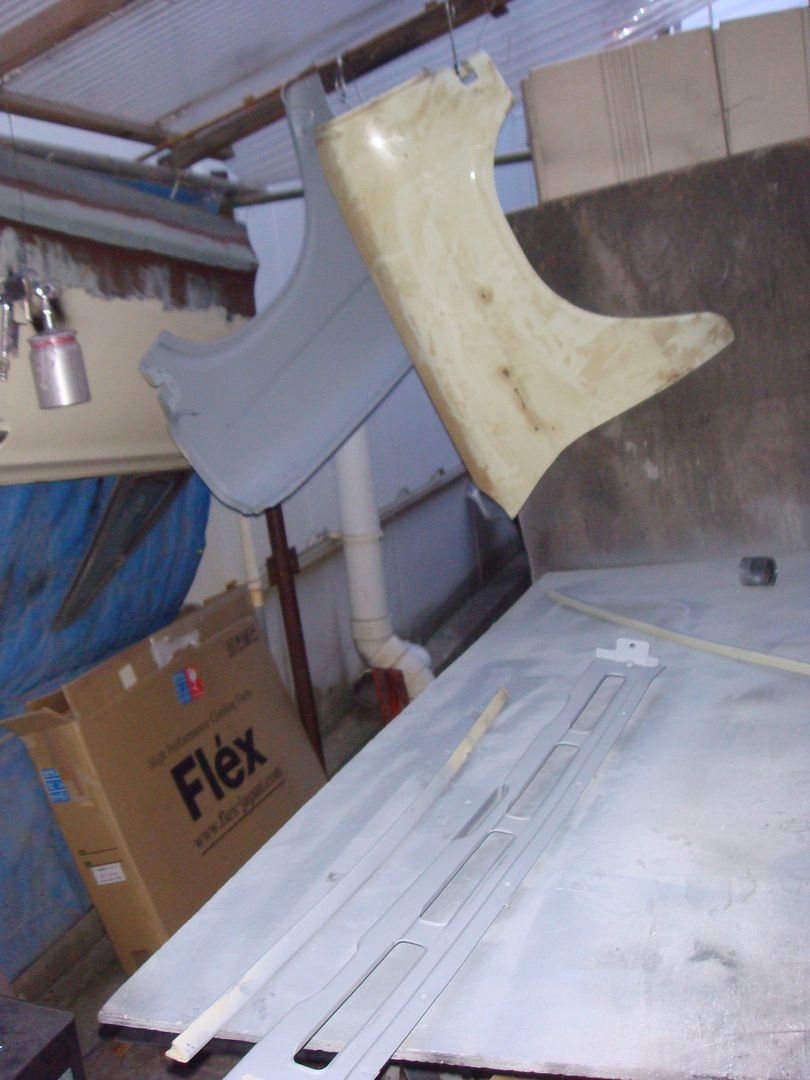 I continued my dismantling spree quite far down!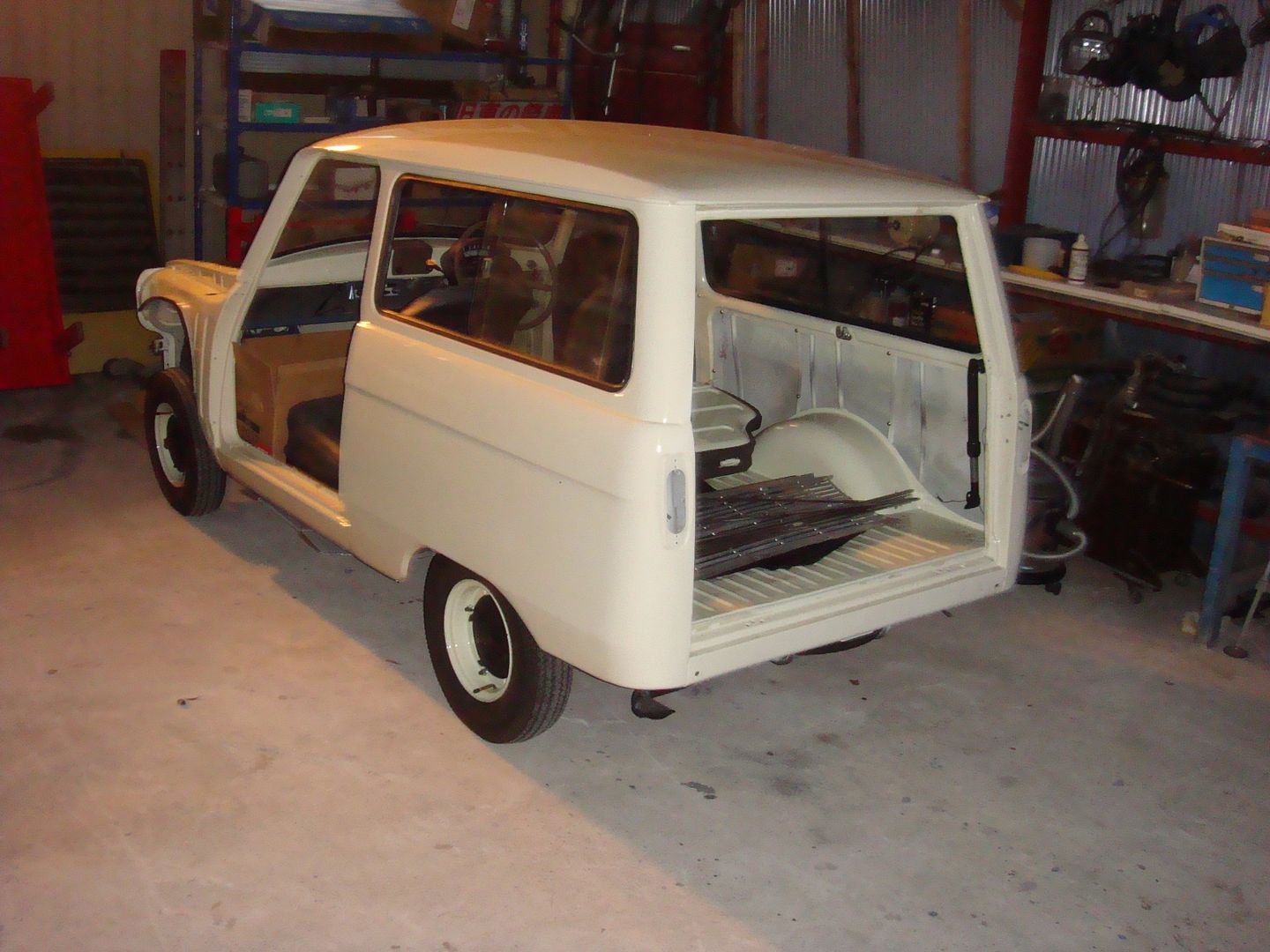 And how she sat at the end of the day today.
These guys are single handedly the nicest and most likable group of guys I've been around since I got here. Most car shops in Japan are in the business to make money but these guys are in it for the cars themselves, and it really shows!
Can't wait until next weekend when I get back out there and start fixing the paint the right way!
Cheers
David