I successfully have the dashboard back in place, this was not as easy as I anticipated, even with the windshield out. good thing its not a heavy dash as I have to hold it up with one hand for a while as i got all the connections back together.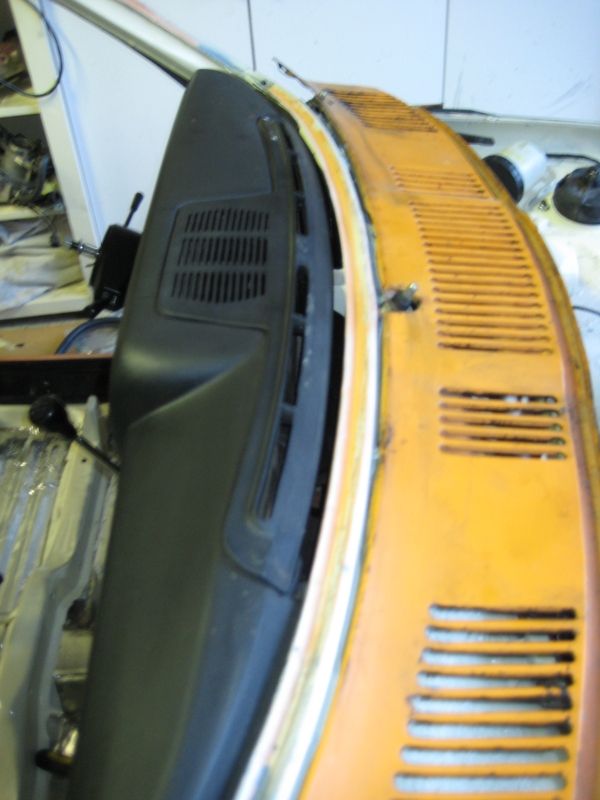 Right before re installing the dash I took 3 gauges apart for a good cleaning and repainted the needles red as they were quiet faded. I wish I had a small triangle of vinyl to recover the redline on the tach, though the wrinkled cracks give it character i suppose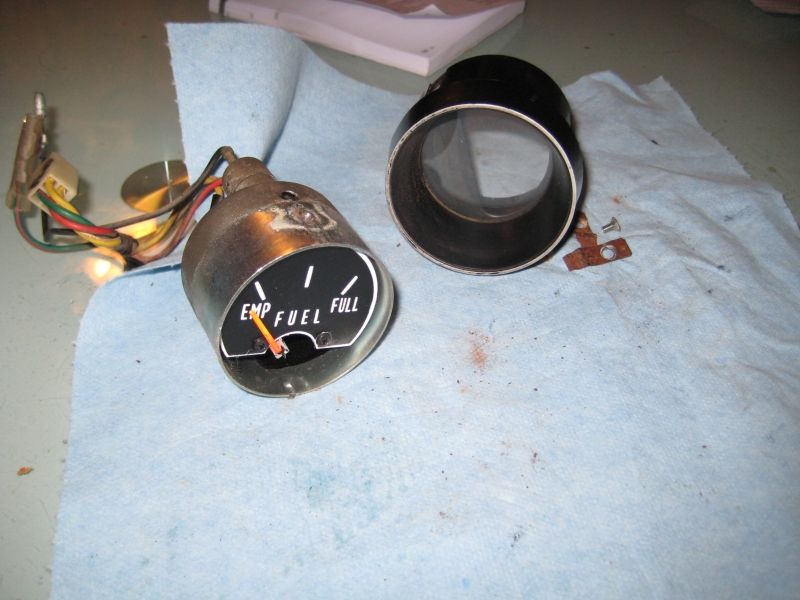 also managed to get the wheel off its hub, that took alot of force, but every thing looks to be in great shape.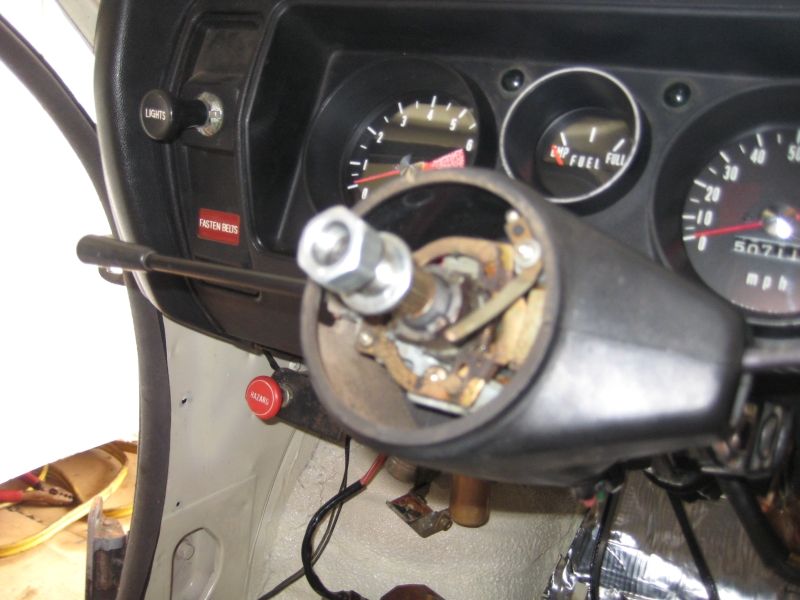 Next was the shifter which always had alot of play and was generally numb feeling. The problem was the lower U joint, calling it crude is an overstatement. The issue was the rubber bushing had gotten quite loose, my idea was to take it all apart and weld in a small ball bearing to replace the rubber, but a much simpler and quick solution was to simply pinch the metal down to tighten down on the rubber. worked quite well.
sorry the pic is blurred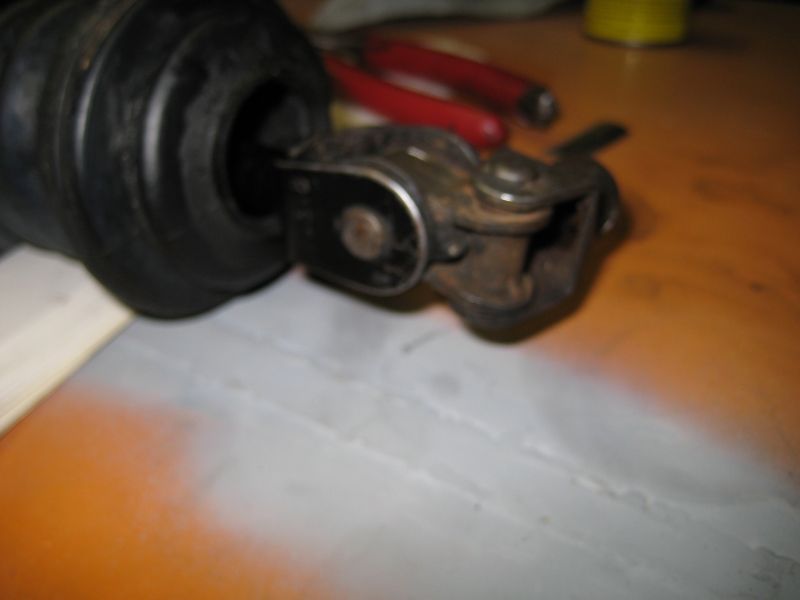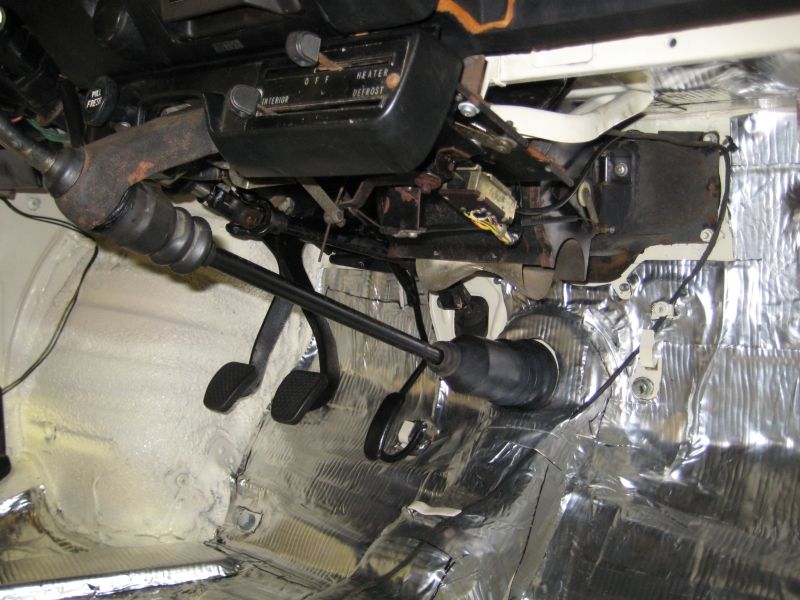 Finally the exhaust it done too. I disassembled and cleaned the rusty bits and repainted with super high temp paint, and sanded the flanges flat.
also ground down the welds and the end of the tubes, probably wont be able to tell the difference but I know it flows better now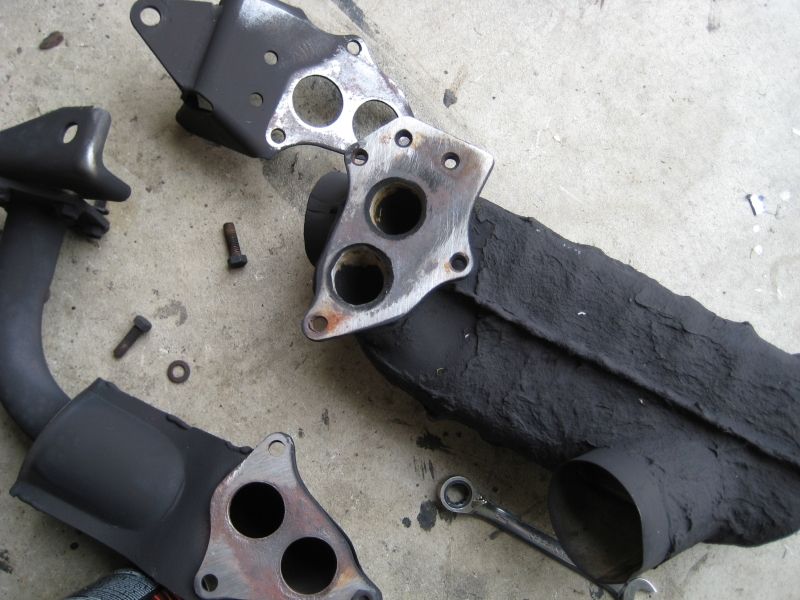 The gaskets were in no shape to be re used so i made templates out of them and cut copper gaskets to use, what a pain to make so hopefully they last.