Way back in the day I fell in love with a DR30 sedan that was featured in one of the first issues of High Performance Imports. It was silver over black and had Volk GR-C's. I'll find the magazine and scan a picture. I photocopied the article and stuck it on my wall when I was in second year at uni. By the time I turned 21 I had managed to scrape together enough cash to buy a DR but every time I found one it got sold before I could get money down on it, so I ended up buying a JDM Charade Detomaso (F2 rally homologation model, 1600, LSD, Recaros, rear discs, retuned suspension etc) then sold that and bought a JDM Charade GTti (993cc twincam intercooled turbo, along with the FJ20 it was one of the first production engines to make 100hp/l stock) which I really liked.
One day I was driving past a mate's work and saw a white DR30 coupe on Watanabes sitting outside and almost fell over, I had to have it. I ended up doing a deal with him to swap the GTti plus a couple of spare engines and some cash for the DR30. I then had to get it ready for registration because he hadn't had time to get it legal since it was imported and had just been using unregistered vehicle permits. After a bit of mucking around I finally had my DR30.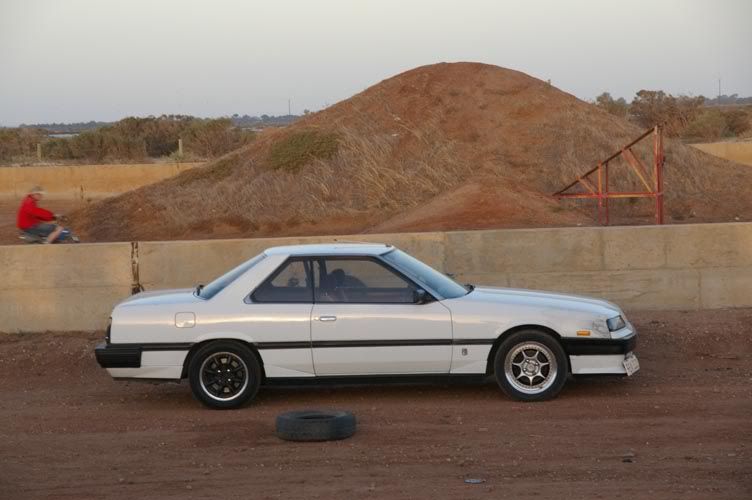 After a year and a half I managed to smack the sump into the oil pickup on a bumpy dirt road (sump is lower than the crossmember and the pickup is only a few mm from the sump) so it ended up in the shed for six months until I could afford to repair it. I eventually got the engine repaired and got another six to nine months of use out of it when it started having electrical problems and a friend who had happened to have bought a mint HR30 Paul Newman Version coupe pretty much the same day I'd bought the DR (and lived in the house behind ours) and ended up selling that and buying a MX5 Clubman after a Honda and a Silvia, got in contact with me and asked if I'd be interested in swapping my DR30 for his MX5, which at the time was worth a decent amount more than the DR30, so I jumped at that.
The MX5 was so precise to drive it was like it was from another planet. Anyone that thinks they're a girls car just hasn't driven one hard, they're bloody awesome. As a Clubman it had a manual steering rack, a Torsen LSD, different sway bars and specially valved Bilsteins that were a lot stiffer than the off the shelf items Bilstein sell. It has ended up with Stance GR+ coilovers, a hardtop, rollcage, an AVO turbo kit, Autronic SMC ecu and a dozen sets of wheels. Its not really as fun as it was when it was standard though...
Anyway, last year I thought it was time to grow up and buy a sensible car so I cut down a tree so I could back the MX5 into my courtyard (goodbye summer bbq's
) and bought a nice little 3 door Mk3 Golf. And a set of coilovers. And a set of nicer seats from a VR6 5 door that prevented the rear seats from being used. So my sensible car turned out to be kind of impractical, but I think I've only used three tanks of petrol in it since July, I just don't drive very much outside of going to the supermarket and to my weekend job, as I ride my bike to work on weekdays. Last week I saw a DR30 available on Iron Chef's site and realised that since I don't really drive much anyway, I shouldn't have much of a problem with getting a DR30 as the "daily" (not that I'd use it daily, but far more than the MX5, which has done about 500km in the last two years).
So I've bought another 1984 DR30 RSX, same colour and interior as my old one (which Lee from Canberra now owns, anyone at the Nats would have seen it) but this one looks to be 99% standard and in pretty good condition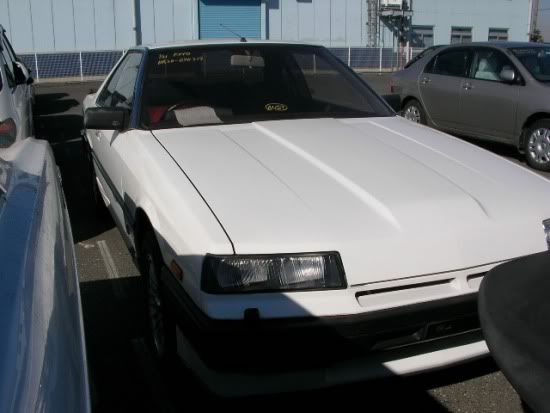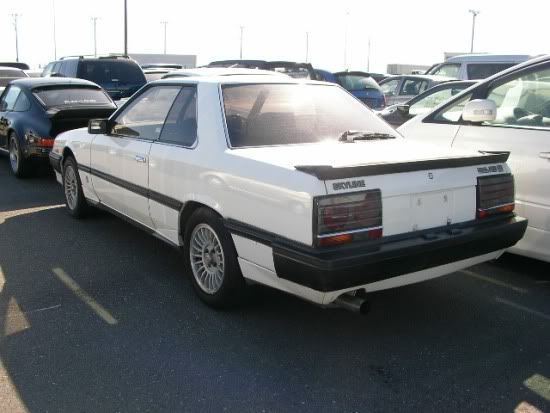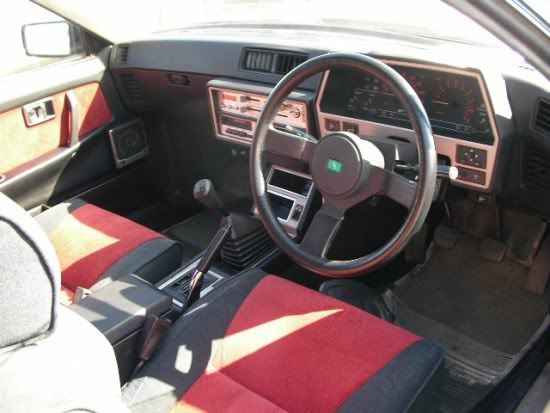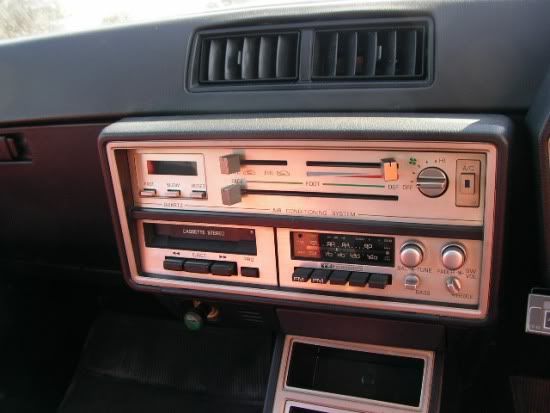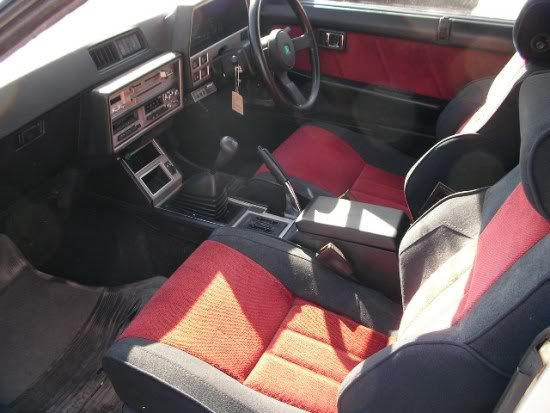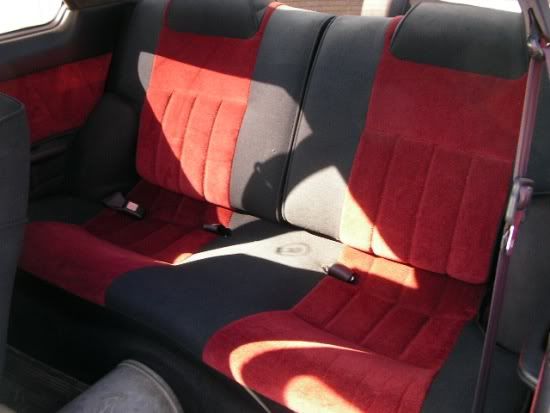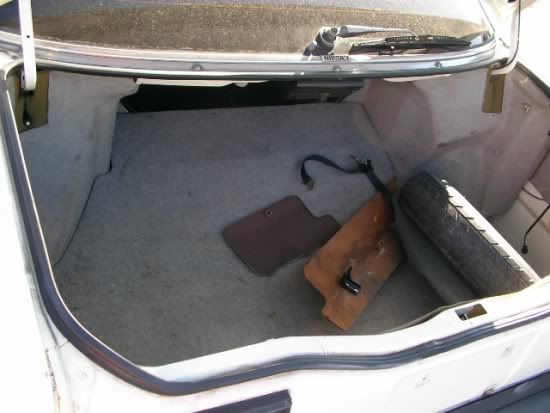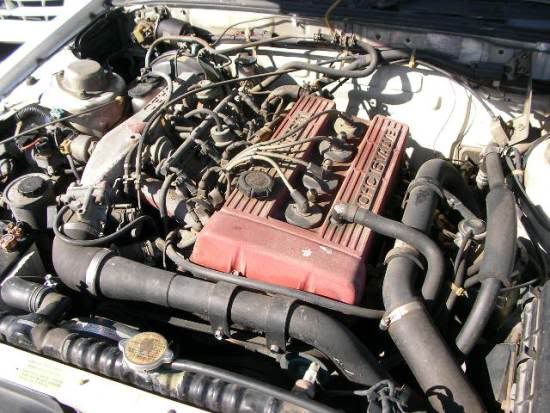 Once it arrives I'll get the intrusion bars done and probably do the seatbelts/mirrors/child restraints etc myself, give the engine bay a good steam clean and replace as much fuel and vacuum hose as I can to reduce the chance of anything leaking (and I know from past experience how annoying vacuum/boost leaks on these things are, they have a mile of hoses in there) and get it registered. I'm hoping I can get the same rego my old one had since its been out of the state for a few years.
Then I'll maybe lower it a little bit (but not much), look at getting an exhaust similar to the one I had on the first DR and hoepfully leave the engine at that. My first one was making 124rwkw on 6psi which was enough to make some whooshing noises and feel kind of quick when needed, but it also got pretty awesome fuel economy (10L/100km) for an early 80's engine. It had a reasonably tight diff and I ended up running some 16x7/8 Enkeis with secondhand RE55S 225/50 semi-slicks and I was quite happy with it like that. I was planning on trying to find some Watanabes for it but when I started thinking about that sedan in HPI with the Volk GR-C's I had a
DERRRRRR
moment... I have a set about 4 metres behind me in the living room hahaha. I bought them for the MX5 as the wheels have a 4x100 pcd, but they ended up being a much higher offset than the markings on the back said, so they didn't fit and I just put them in the corner. Turns out that they only made centres with a 4x100 pcd, and to sell them for Silvias/Skylines/AE86's with a 4x1143 pcd they used a really high offset and supplied them with a set of bolt-on adapters to go from the 4x114.3 pattern on the car to the 4x100 pattern that fitted the wheels, so all I have to do is work out what effective offset I want these 16x7/8 GR-C's to sit at, then get some adapters made to the required thickness. Job sorted!