I ran out of time over the weekend but I did manage to get the roof vent bracket done.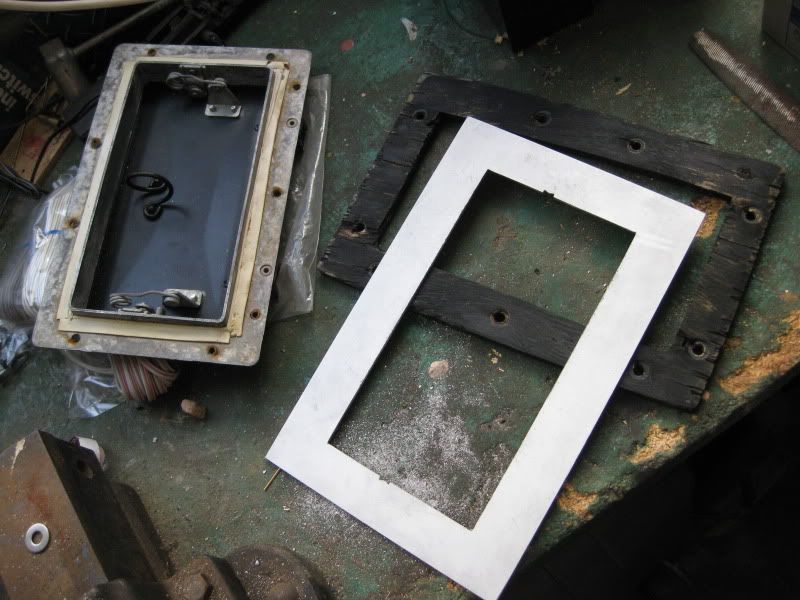 I started off with some aluminum sheet, then guillotined it down to the right size, then used a dremel and a jigsaw to cut out the inside square.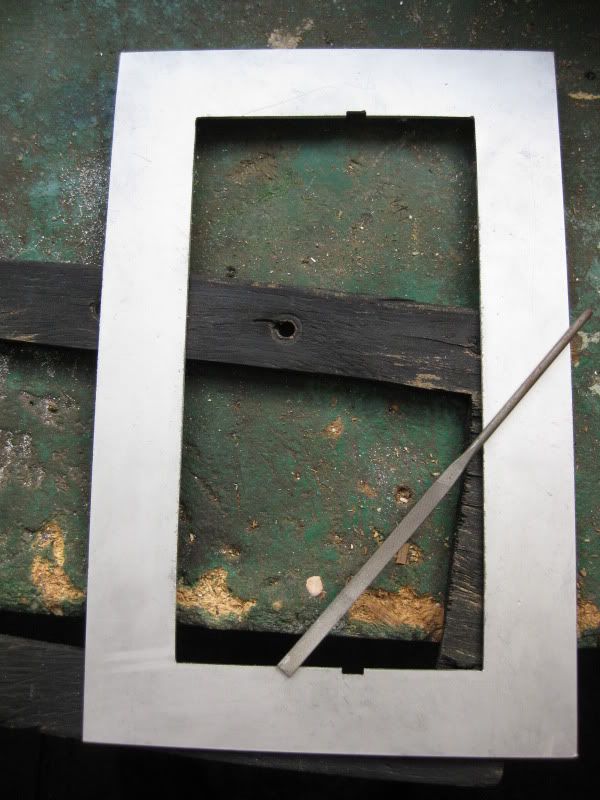 Lots of filing away to take off the last few mm of metal.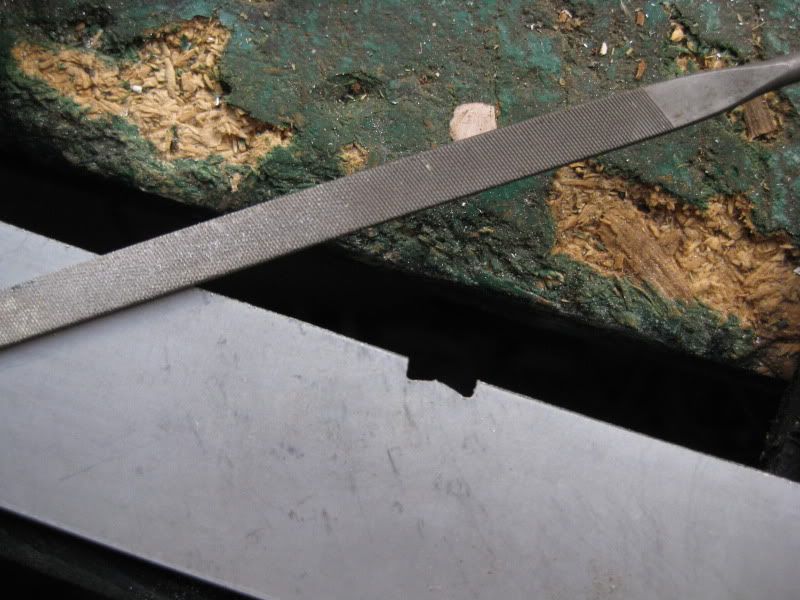 I used a small file to take away the ridge so that the pop rivet on the side of the vent would slide past.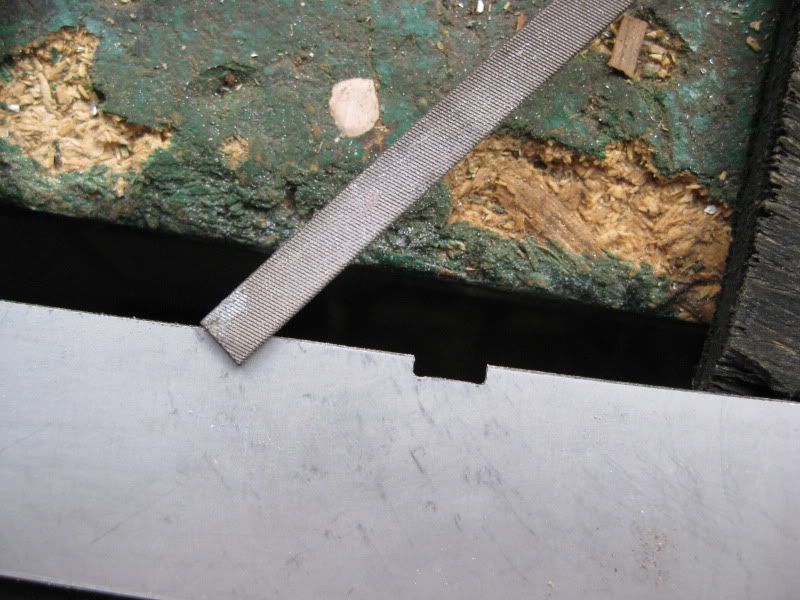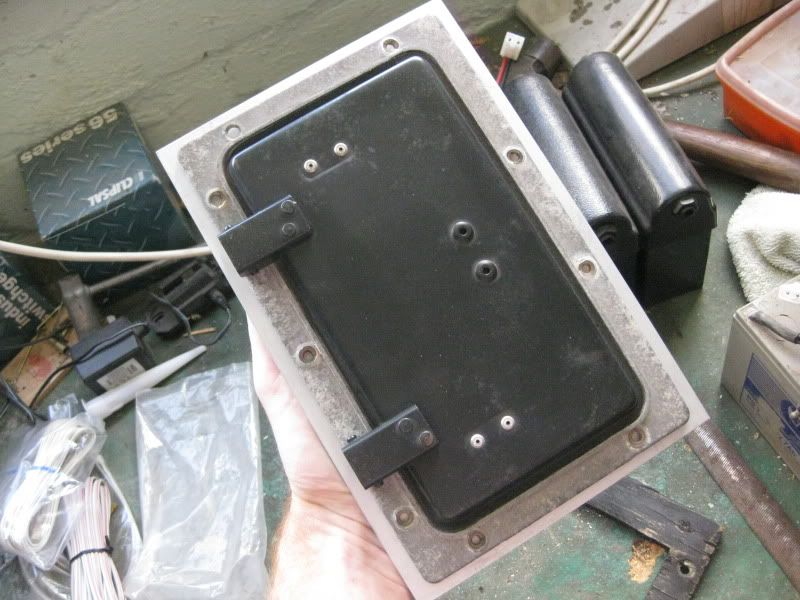 Tested it for fit a few times until I was happy.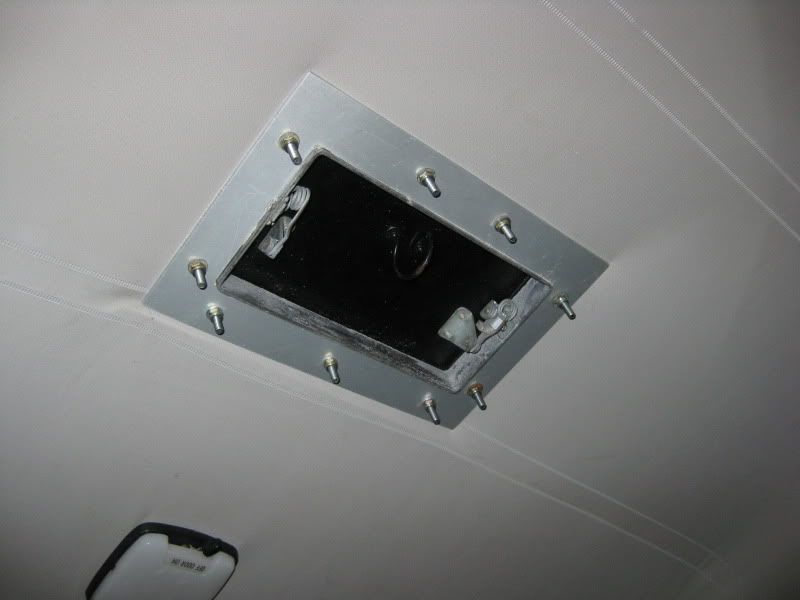 Fitted up. I just have to dremel off the last few mm off each allan head bolt. I also have a bit of an idea to tidy up the bracket. It doesn't look too bad but I still wish the previous owner hadn't put the vent in. Such a unnecessary hassle.
I also painted up the jack bracket, now it just shows how the jack needs some tlc: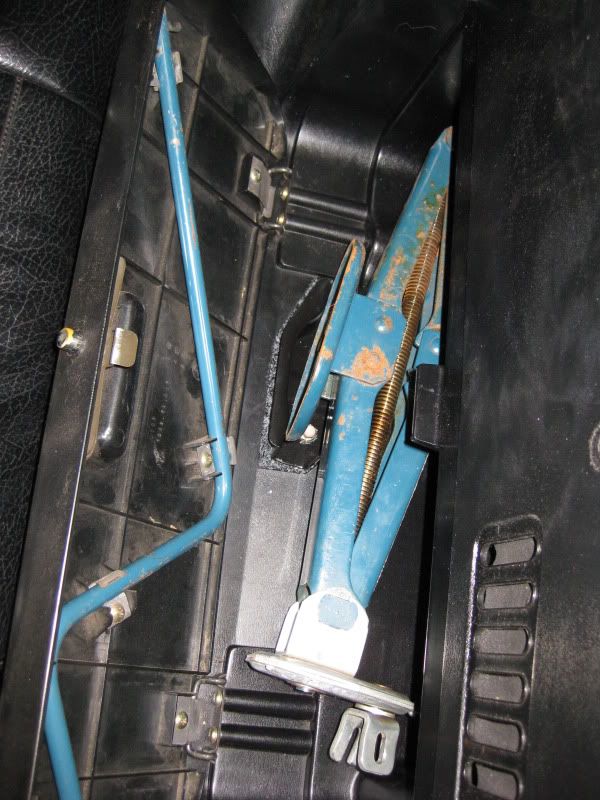 I also had a cool old 70's cigarette socket powered torch but it doesn't fit in the "pantry" on the passenger side so I threw in a decent waterproof torch. I need to find a wheel brace as well as this car doesn't have one.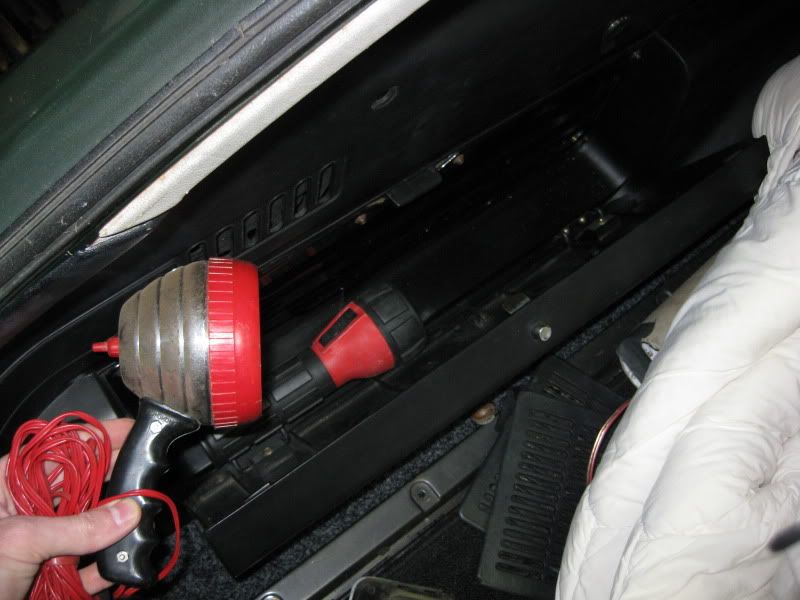 I'm working out where to put the front speakers at the moment. I've also decided that I'll use an inline fuse for the cigarette lighter socket in the load area, that'll save me working out where to put the fuse box that I bought.
I've also decided that I'm going to pull the front windscreen out and POR15 the frame as it is looking a bit rusty. I'll do that after I get back from Tasmania next week.
_________________
occasional blog:
http://ewokracing.tumblr.com
Brought to you by me as I search Alta Vista for Geocities webpages using Netscape Navigator while listening to Jam & Spoon.