i bought this about 6 months ago for $1200 from a guy down the road from me who has 5 of these things. he had one with 10,000 miles and in mint original condition. anyways, i bought mine complete and running. has over a 100,000 miles and runs and starts like new. im frequently doing 70mph down the highway lol. the interior is pretty decent except for the drivers seat. the exterior needs alot of work but its all straight.
to me it looks as if someone did alot of upgrading to this thing back in the 70's. they had painted it blue because i can see it used to be a olive green color. there is also alot of different things on this car that i havent seen on any other n600. the mirrors are plastic and more of a sporty mirror but are made for the n600. the front and back seats are two tone blue and black and they look OEM but ive never seen two tone seats and especially not blue ones. the headliner is also blue. theres a old aftermarket tach in it made by 'westach'. it also has koni rear shocks....you can definetly tell all these modifications were done in the late 70's or early 80's.
ive done alot of work to this thing since i first got it. my future plans right now are to do the body and paint. but the huge rust holes in the rockers under both doors are scaring me away. does anyone have any decent rockers they would sell? also one more thing, does anyone know where i could get weatherstripping for all 6 of the windows?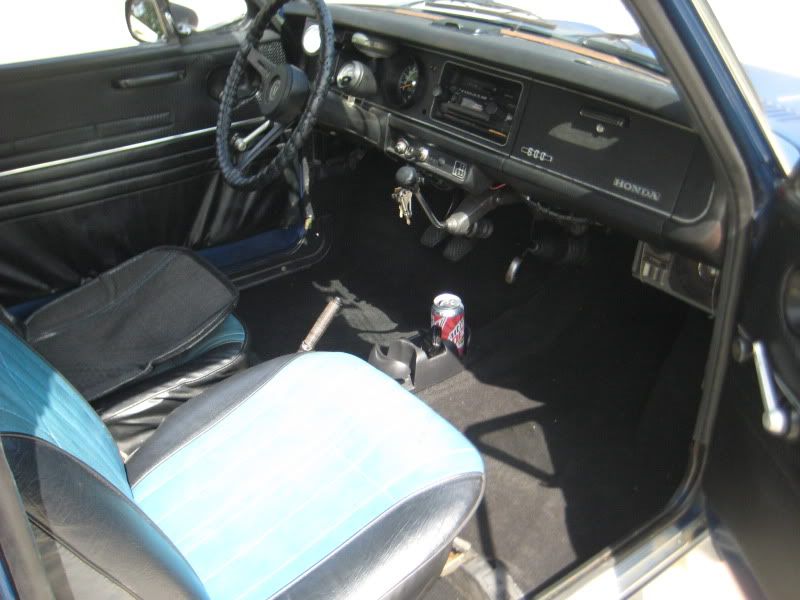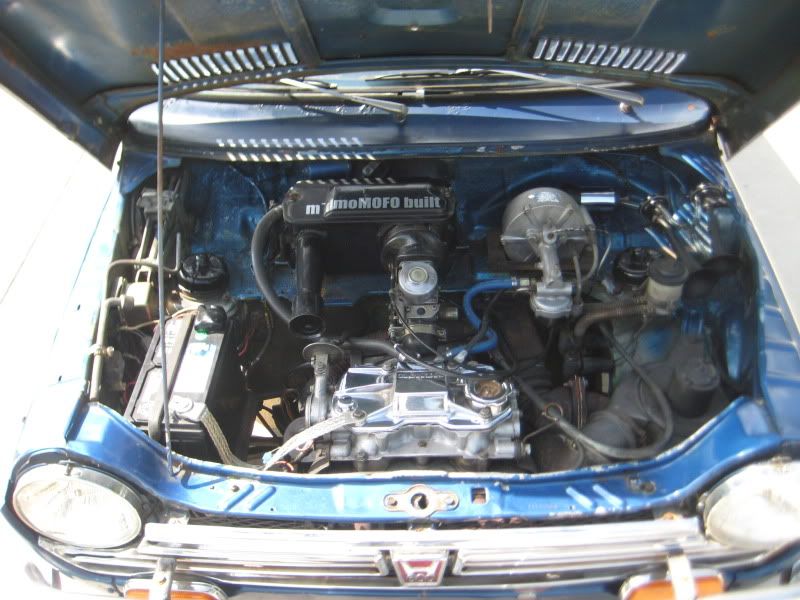 you can see the tach here in this old pic. it doesnt work right though. i dont know where its suppose to get its tach signal from.