It has been awhile so thought time to provide an update to keep me motivated.
As I saw it on the docks in Japan before it was shipped.
A shot with some more 1300/1200 owners in New Zealand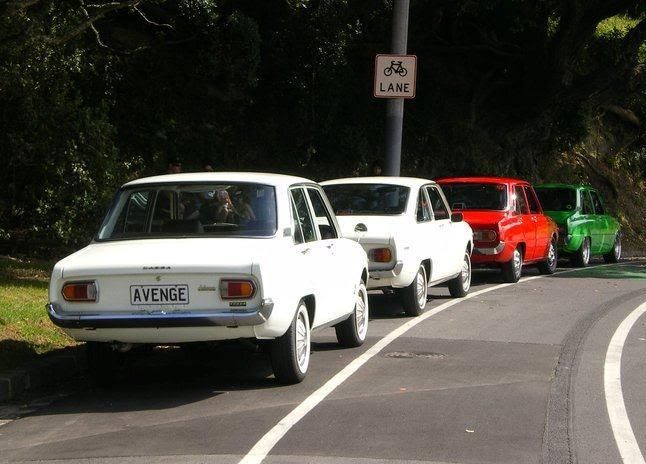 After getting it mechanically sorted (new brakes, new radiator, new suspension bushes, new wheel studs etc)- did some research on the car with Mazda's assistance and to correct my thread - discovered it's a Mazda 1000 I always wondered what its SPC chassis prefix was. Pretty stoked because Mazda 1000s are a bit rarer than 1300s :icon_wink:
Here is another pic with oldmaz before I pulled it off the road. You can see the bonnet skin lifting in the pic - unfortunately the bonnet was quite badly damaged due to customs attempting to open the bonnet from the front when like (early rx) opens from the rear.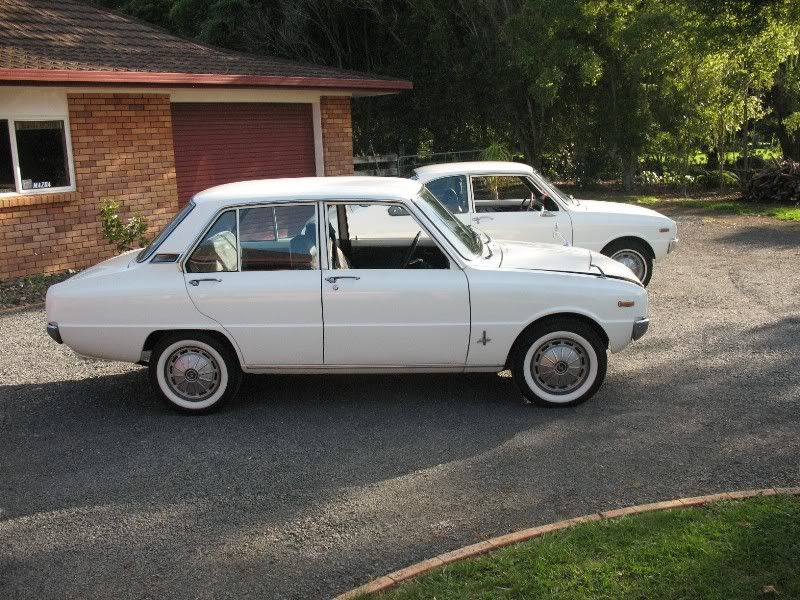 Day I dropped it to the panel beater - worst part was stripping the interior and making sure I didn't damage the door cards :icon_eek:
Doors off
New doorskins being fitted
Rear quarters - there was a couple of rust pin holes rather than risk working with rusty panels - replaced this entire section
Car back home after having all the panels, doors and guards re gapped and adjusted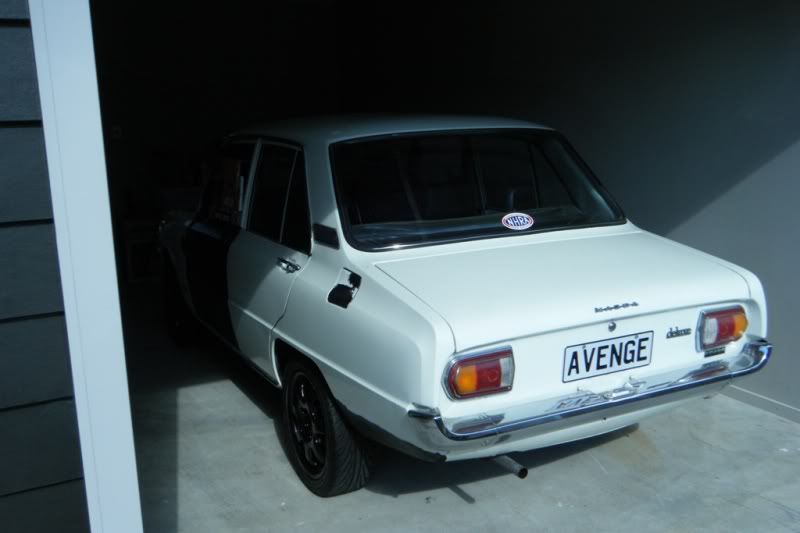 Car apart from front doors was in good nick - had the entire underside stripped and undersealed to stop any future rust issues.
After going over the car the overall condition is good enough to give the rest of the body a scuff before it goes in for 2k respray - in its factory white.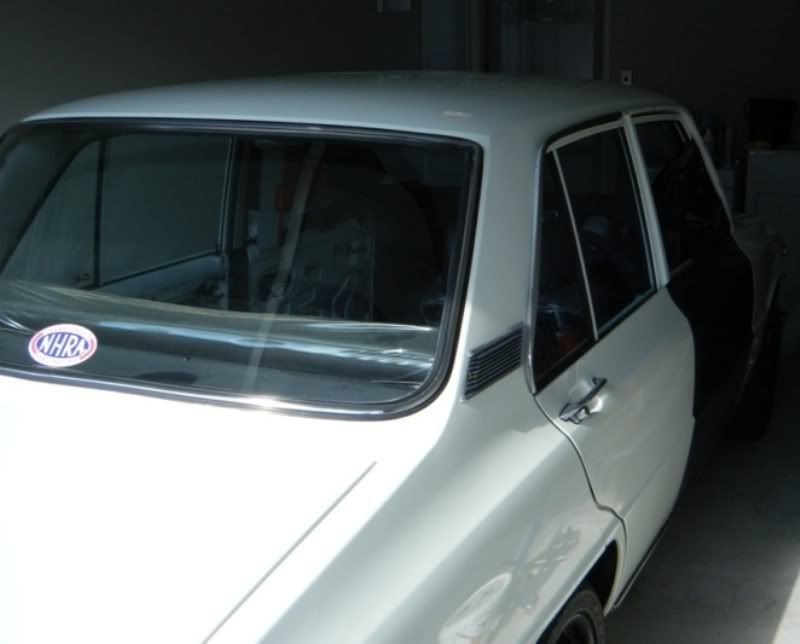 Hope to have the car vinned and legally rolling by Christmas- then off to the suspension shop to get it lowered 4inches all round :icon_cool: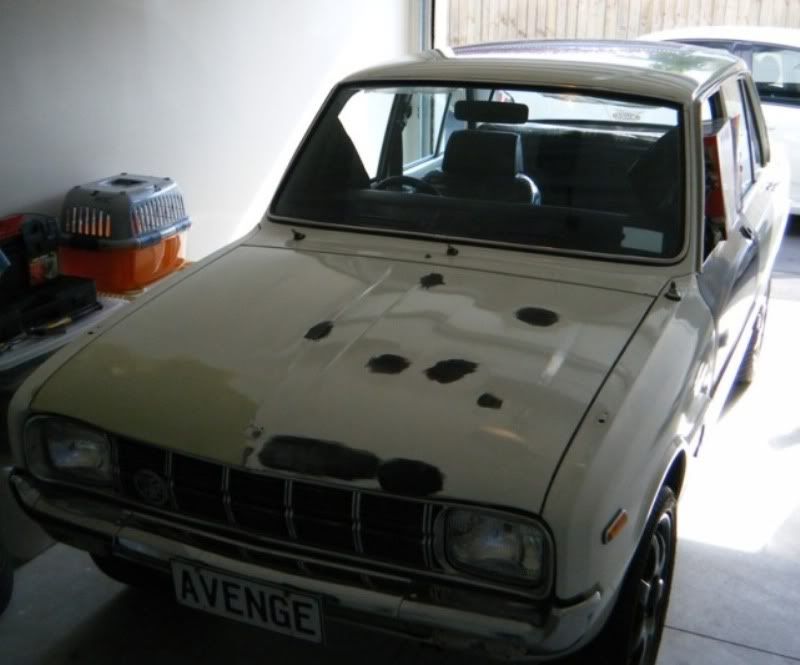 Wheels were a hard one for me - I am not real sold on these old jap wheels everyone is using so I chucked some old NZ made 15" motoform alloys on it with 195/45/15 tyres - I had the alloys stripped and had them painted up in HSV cherry black - should look alright when they are tucked in the guards, otherwise I will just run my charcoal factory rims and whitewalls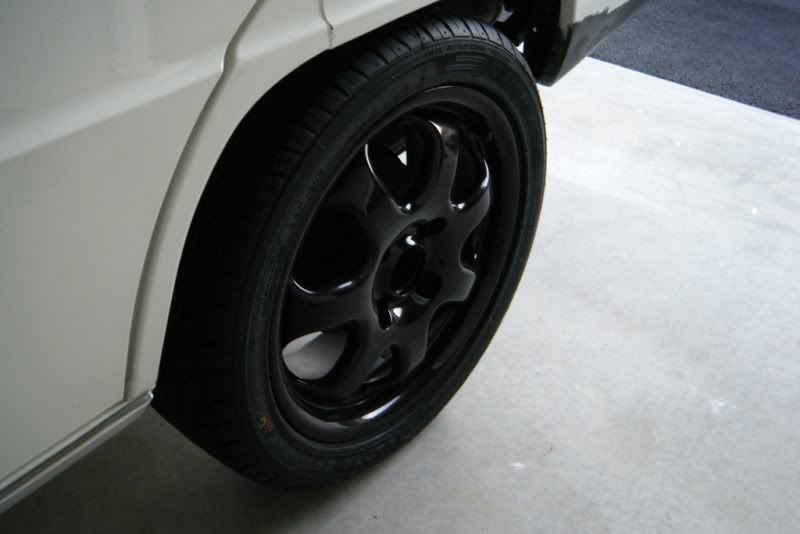 Back from painters and starting reassembly - I am really happy after having all the panel gaps done the doors open and click close like a 500SL mercedes
This is kind of what I'm basing my build on (before this car got tubbed!)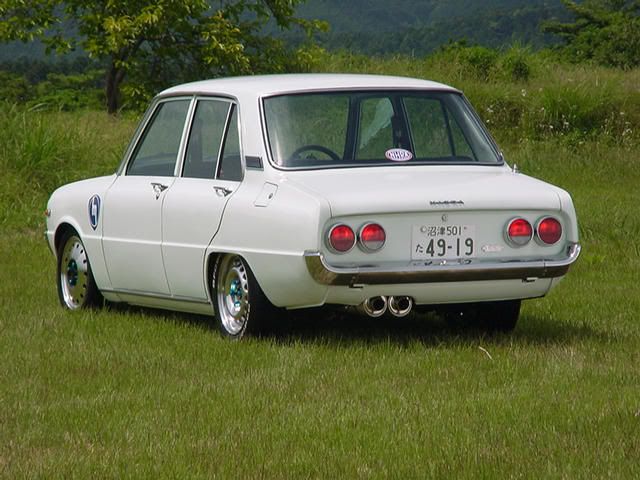 Off for rego this week - have a friend coming over to take some good pics when its all legal