September 2010:
$80 later I finally have a airfilter housing and a voltage regulator which I didnt know i was missing at all until i noticed the car didnt charge the battery, damn i really wish it had brakes, i could start driving it!
got 2 more tires, $40 a pair, slightly used BF goodrich banderos
they should be good and sticky tires for the track atleast but far too small for highway driving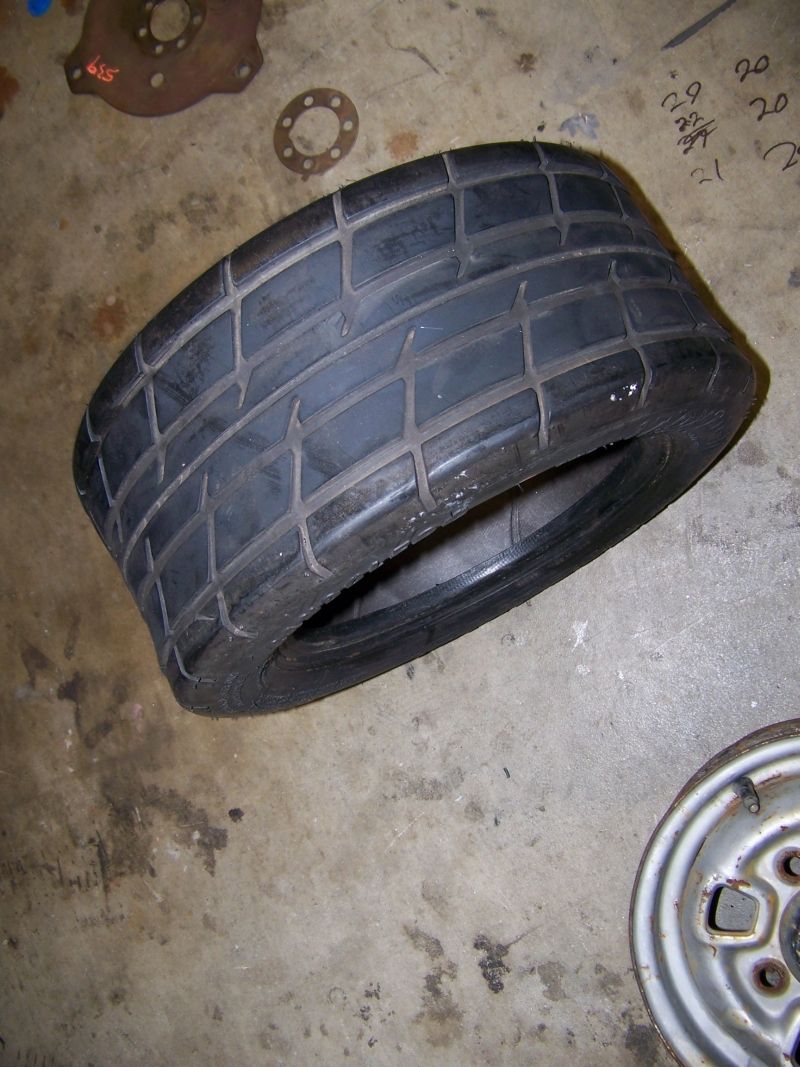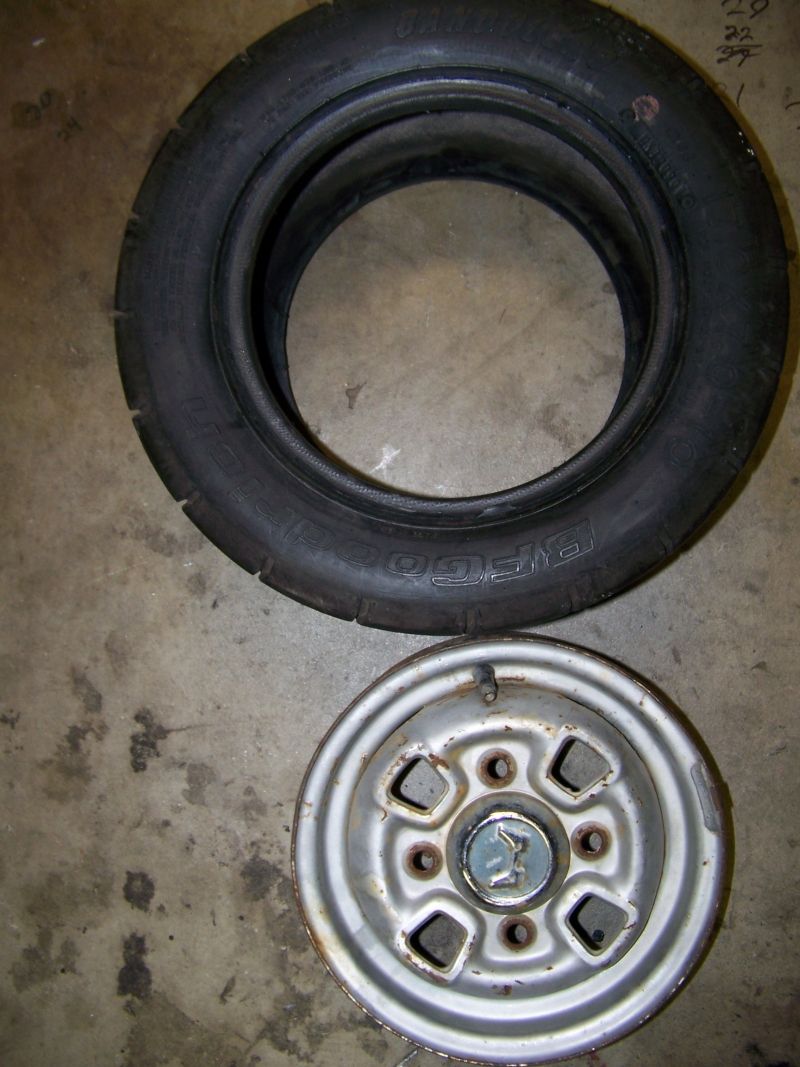 November 2010
Finally found a set of properly rebuilt rebored rear brake cylinders for $00 a piece, So now the brakes are IN and WORK! it locks the rears up in a panic stop, its still scary doing a panic stop >40mph but thats probably just the shitty 20 year old pads and shoes on it. to get the front the fluid they needed, i had to kinda hack up the remote booster, i gutted the piston and disgusting diaphram out of it and weled the hole that supported the inner linkage up to basicly turn it into a glorified T fitting since i couldnt find a double flare Tee with 10x1.25 threads.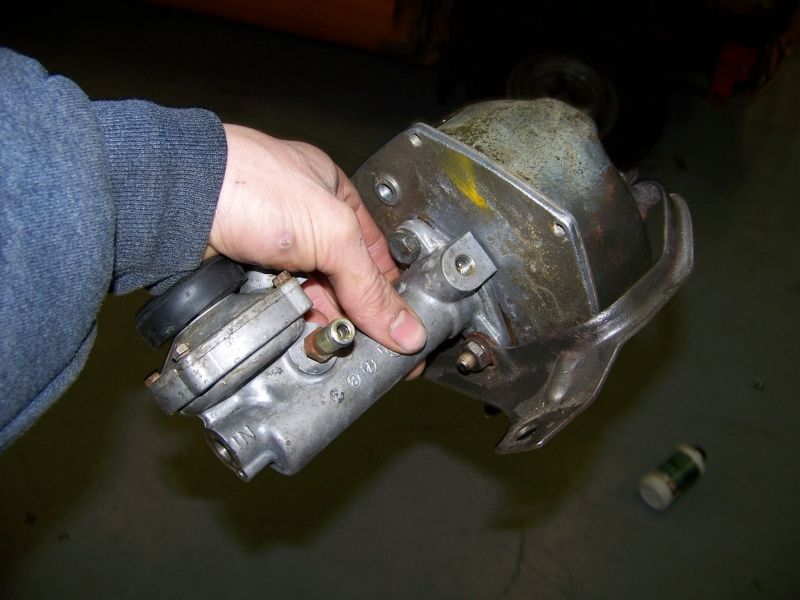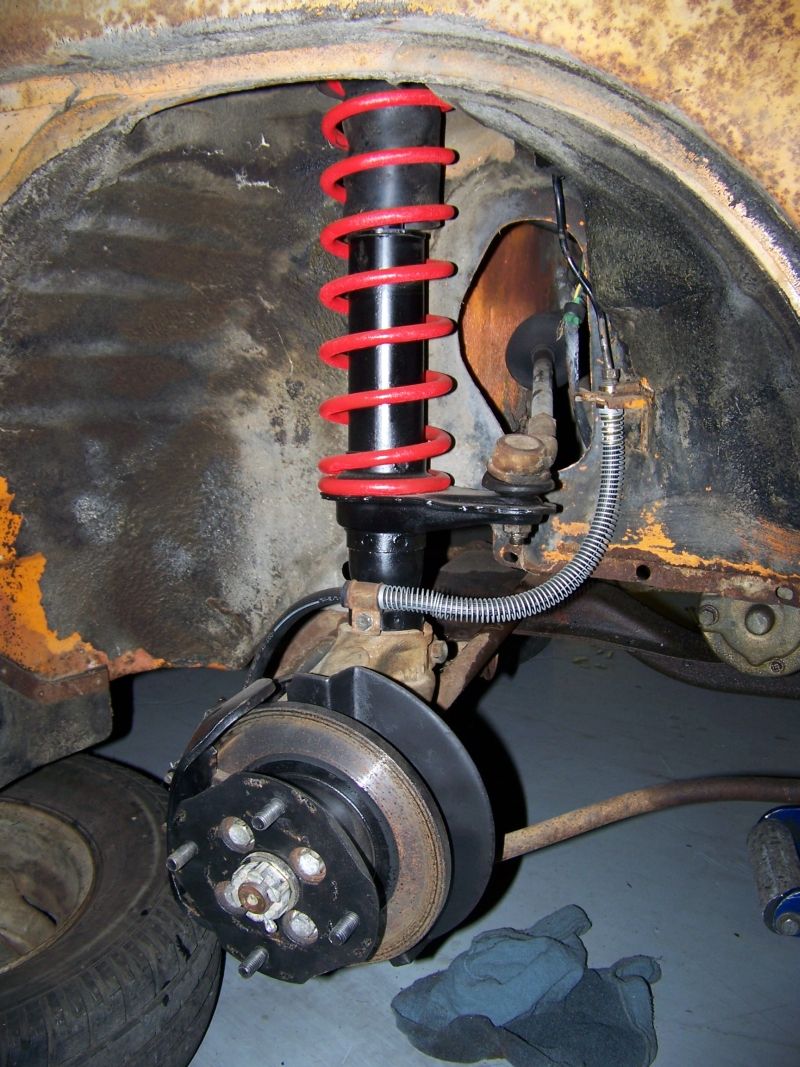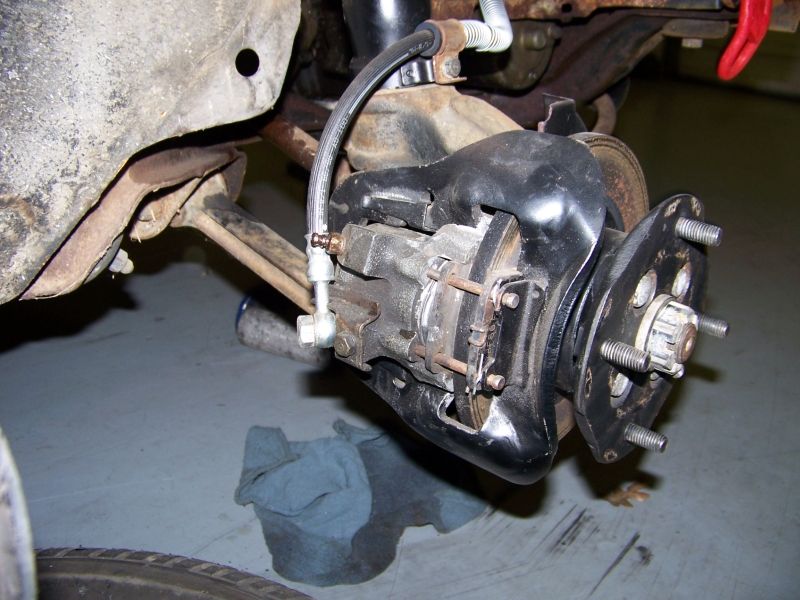 so after some more bodywork, a fresh set of tires, some interior work, and the required DMV hassles I COULD Start to drive this beast to and from work
Febuary 2011
Few major repairs were remaining, one was the exhaust which was in rather sad shape. the center tube was replaced some years ago with a 2" tube then crudely welded back to the stock center muffler that was rotted and leaking everywhere, the rear pipe had fallen off ages ago
I decided to replace the center section back using a pair of scrapped miata glass pack mufflers, but was not pleased with it, it sounds nice and mean at idle, like a hot rod V- twin but above 3k rpm you cant hear yourself think over the noise. much too loud
heres the stock muffler, lots of rot and restriction, check the horrible oxy/ace weld someone did years ago. nasty
I cut it apart to see how i was made, below is the new muffler set up with glass packs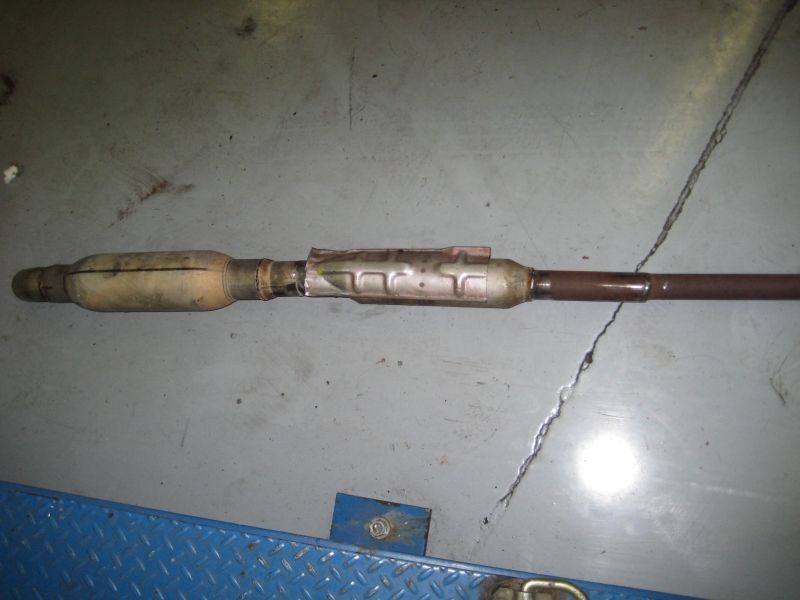 and a short video of the noise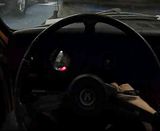 So I began again and removed the remost muffler in favor of this chambered one i modified. now the car made a respectable noise, the valvetrain was now louder than the exhaust
[img]
[img]http://i31.photobucket.com/albums/c396/vwdmc16/z600/th_MVI_3557.jpg[/img]
[/img]