I can't believe how talented a lot of you guys are, theres been some seriously cool stuff posted in this thread!
I'm a hack when it comes to building, I know in my mind how I want something to look, but it always ends up looking like a three year old made it
This is the only car I like enough to show, but even it is pretty shoddy. I didn't do the window surrounds/door handles etc because they always look dodgy, I'm not smooth enough with the brush, but I figured with a dark body colour I could kind of get away with it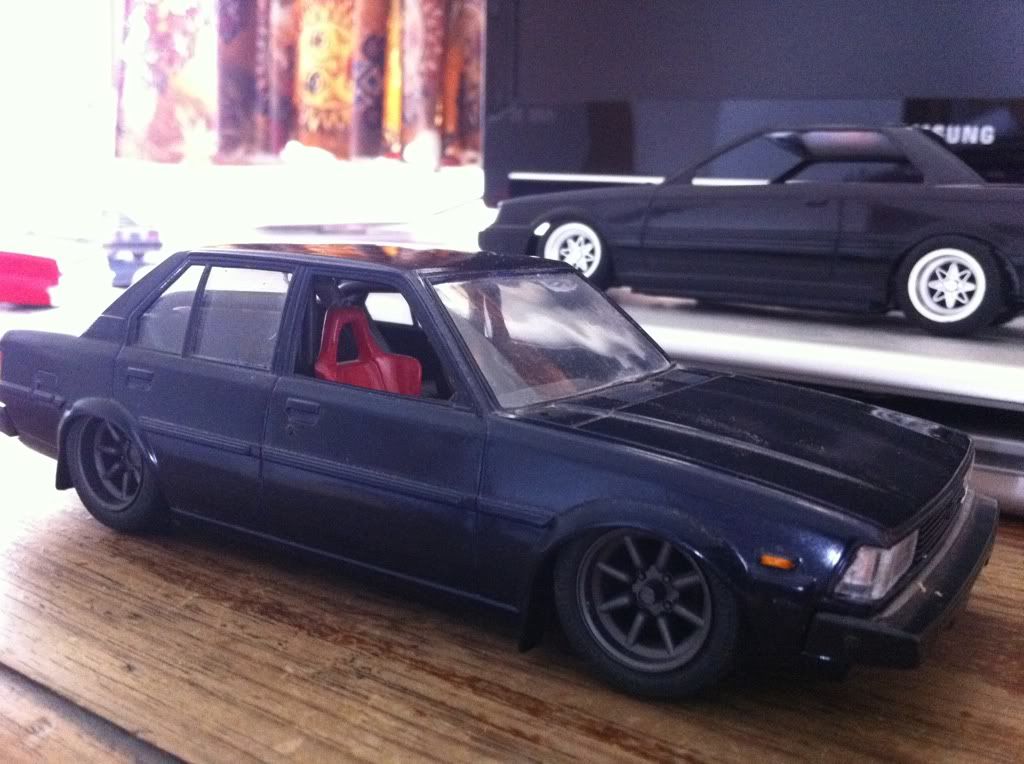 I wanted it to look like something you might see at a drift practice day so I pinched the Watanabes from I think a DR30 kit, race seat for the driver and 80's style Recaro for the passenger from some other kit and scratch-built a half cage. I tried lowering it and sanding the back side of the guards to get the wheels to sit as flush as possible but really I think I need to have a go at making small flares to make it sit right
Actually, having just had a closer look at the photos, I think the problem is that the wheels and tyres are just too big for a Corolla, they look like a 16 with a 225/50 tyre which is far too tall. Looks like I put the Recaro in as an afterthought too, the earliest photo shows two race seats
This R31 is my next project I think, I nicked these wheels from a SA22C kit. The white DR30 behind it is an example of my
awesome
line work...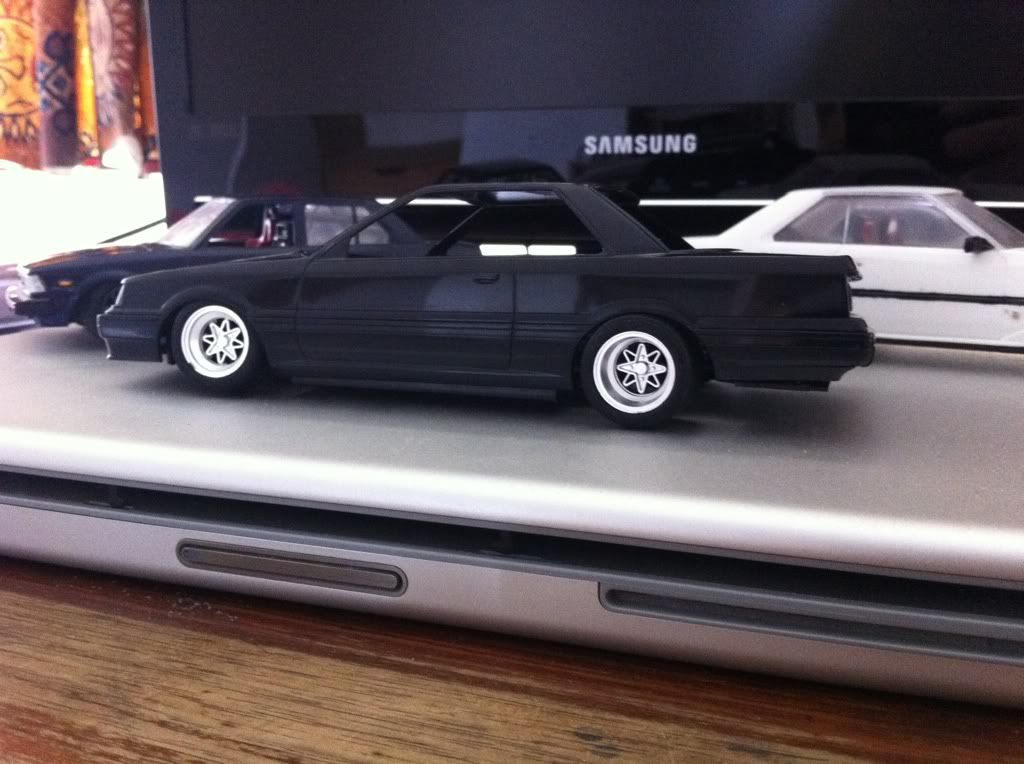 My stack of unbuilt kits. I'm no good at building them, but I do like looking at the box art, so I justify my purchases on that alone half the time