So I've also
- run the wiring for the rear speakers to the dashboard
- run the wiring for a cigarette lighter socket to the front of the car
- put the speakers in
- laid down some new insulation to replace the original insulation in the load area
- bought and nearly finished fitting some new hard wearing carpet for the load area
- started removing the fragile rear load area trim panels
- sprayed the sunvisor in white
- finished clear coating the scuttle panel
- pulled out the aerial
Firstly - some of these photos are really poor in terms of quality.
I had sprayed the scuttle panel in four stages. Metal ready paint, which is a lot like primer. Then primer, then 3-4 coats of colour, then clear. When I gave the back of the scuttle panel a very light sand back with 2000 paper, I then gave it a really good polish by hand as I don't have a buffing attachment for a drill etc. The results weren't that great, as you can see below: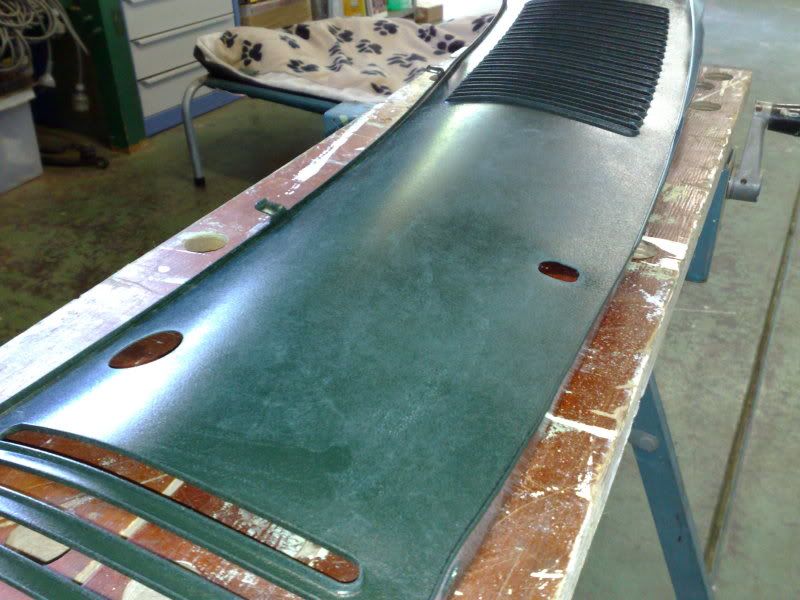 And top side, not polished or buffed:
So I decided to leave the outside surface until I could borrow the proper equipment. Here's the scuttle panel on the car sans buffing or polishing: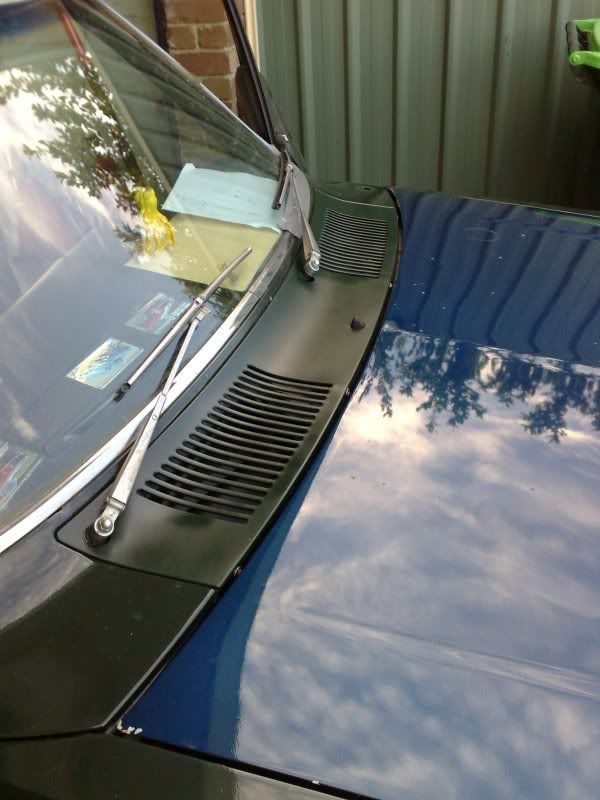 Even with the "matt" look, just having another piece painted the same colour green as the rest of the car and not the yellow of the parts car is one step towards the finish line. Now I only have the bonnet to go.
I gave the sunvisor a coat of white, as I thought that this would be a good base for a design that I have in my head.
Unfortunately, after doing the same as the scuttle panel - bead blasting, metal ready, primer and colour coat, the colour coat looks like someone has stuck a pin through the colour coat in places exposing the primer underneath. I'm not sure what has caused it. You can't really see it in the shot below, but it's there: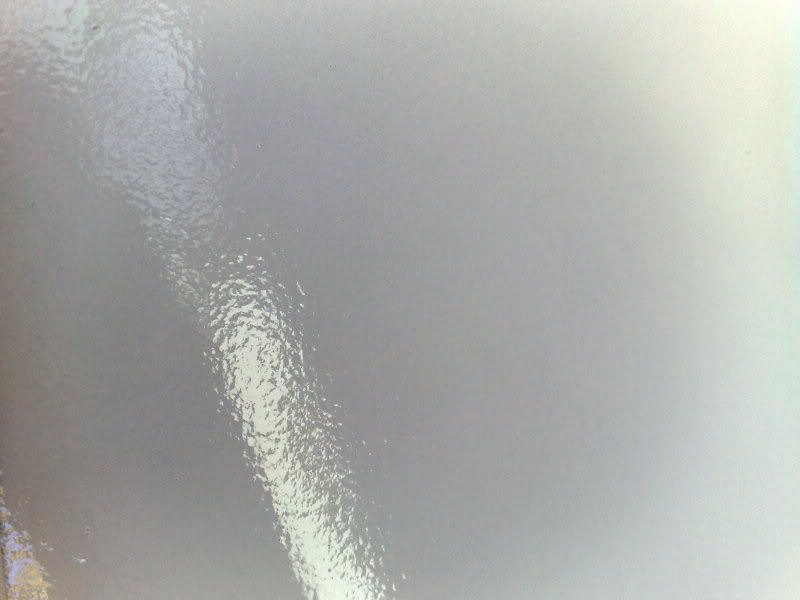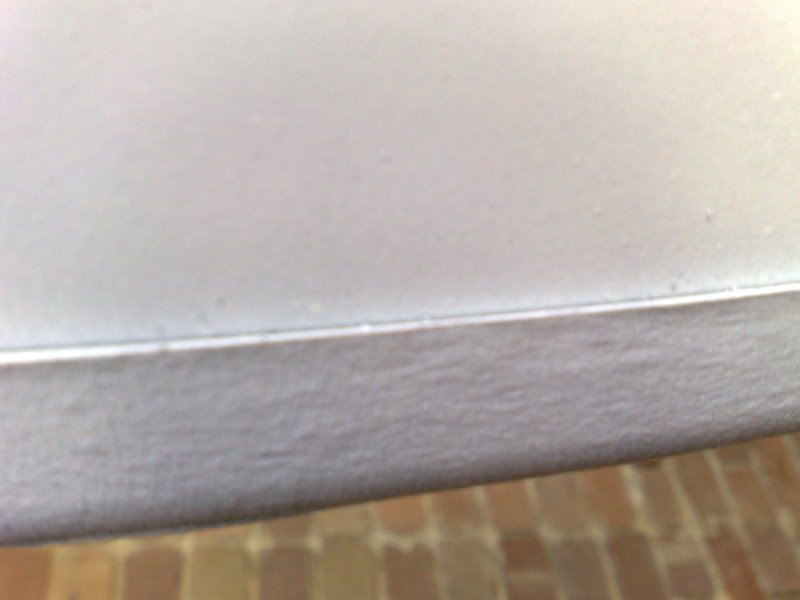 I set that aside to dry a bit longer after touching up the ends that had been hanging. Benn, John, any thoughts on what has happened with the paint?
_________________
occasional blog:
http://ewokracing.tumblr.com
Brought to you by me as I search Alta Vista for Geocities webpages using Netscape Navigator while listening to Jam & Spoon.